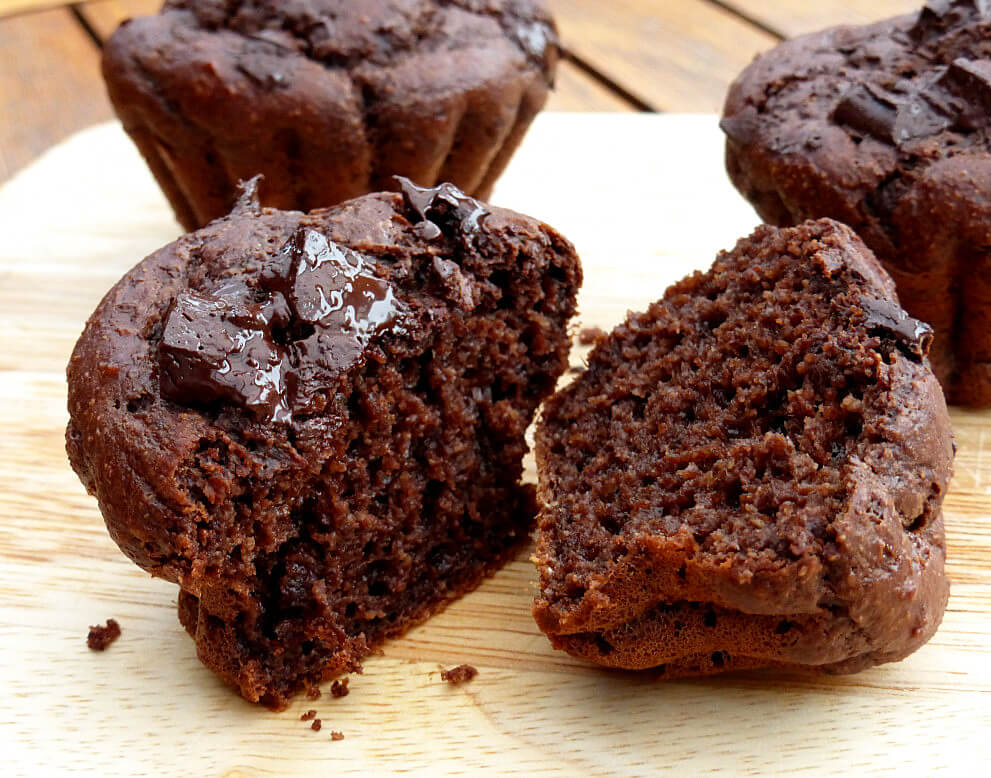 For those that read my blog regularly, you will already know that the things I make and bake are often very varied – sometimes they are decadent desserts and other times they are simpler, more balanced, and generally healthier.
The sad (and pretty unfair) fact is that in just over one year of food blogging, I've noticed that my more lavish and unhealthier recipes such as my overload chocolate cupcakes and peanut butter cheesecake are a hundred times more popular.
I get that there is a wow factor about heavily frosted cupcakes or oodles of chocolate that make them way more tempting than plain, undecorated muffins, but healthy stuff can be good stuff, too.
I am increasingly trying my hand to recipes that are gluten free. However, the term gluten free seems to be a real turn-off. Often, I won't even include it in the title of my recipe as I think just seeing that it is GF makes people switch off immediately. And that's a shame.
Admittedly, baking without gluten is sometimes tricky, often frustrating (someone PLEASE send me a fool-proof recipe for gluten free bread) and most definitely a case of trial and error. Luckily, we live in a world where gluten free mixes are becoming more common in high street shops and supermarkets.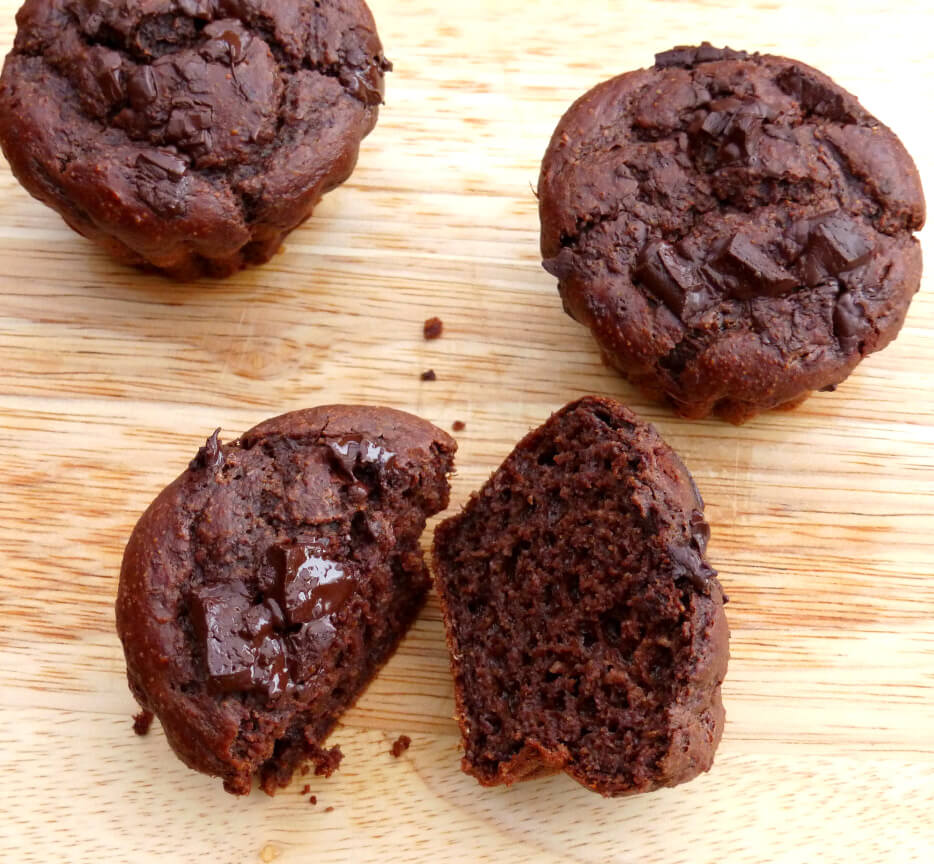 However, what it isn't, is tasteless, boring or a second-rate adaptation of something else. Like these fudgy muffins, for example. Look gross to you? No, me neither. And they didn't taste horrible either  – they were good. Really good.
I don't put anything on my blog that is not tasty. So, even if they are gluten free, give them a go. What have you got to lose? I am not going to bang on about the virtues of a diet with reduced gluten in it, but all I can say that for me (and my family) we notice a tremendous difference in how we feel when we have overdosed on gluten and other highly processed foods. After spending a week out and about and over-indulging in fast food and meals out, my body has literally been craving healthy food. Two days back on a pretty much gluten free "diet" again, I feel like a new person – no more sluggishness or brain fog and a much happier me.
Just remember that great baked goods do not have to mean tons of sugar, butter and white flour. For example, you would NEVER know these were gluten free, low fat and with reduced sugar. All of the ingredients can be bought in your local supermarket and you can even grind your own flour from oats if you prefer (just make sure they have been certified gluten free). Experiment and work out what's best for your family.
The measurements below made nine fairly large muffins. I used silicon moulds as I find that when baking with less fat, the cakes stick on paper cases.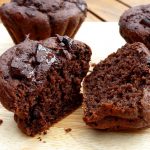 Fudgy Gluten Free Chocolate Muffins
Ingredients
1

egg

45

g

(1/4 cup) brown sugar

1

teaspoon

vegetable oil

3/4

cup

plain Greek yoghurt

50

ml

(1/4 cup) brewed coffee (cold)

1

teaspoon

vanilla sugar

110

g

(1 + 1/4 cups) oat flour

1

tablespoon

rice flour

25

g

(1/4 cup) cocoa

Pinch

salt

2

teaspoons

baking powder

1/2

teaspoon

baking soda

1/4

teaspoon

cinnamon

20

g

(2 tablespoons) good quality chocolate (chopped or chips)
Instructions
Pre-heat the oven to 175°C (350°F). Prepare a muffin tin with cases or by greasing.

In a bowl, beat the egg and sugar together. Then add the oil, coffee and yoghurt and beat well until smooth.

In a separate bowl, mix the vanilla sugar, oat flour, rice flour, cocoa, salt, baking powder, baking soda and cinnamon.

Add the dry ingredients to the wet and stir well until smooth and combined. Pour into the prepared muffin tin and sprinkle with chopped chocolate.

Bake for around 20-25 minutes, until the tops bounce back a little. Place on a wire rack to cool. Enjoy!