This amazing cheese garlic bread will leave you begging for more.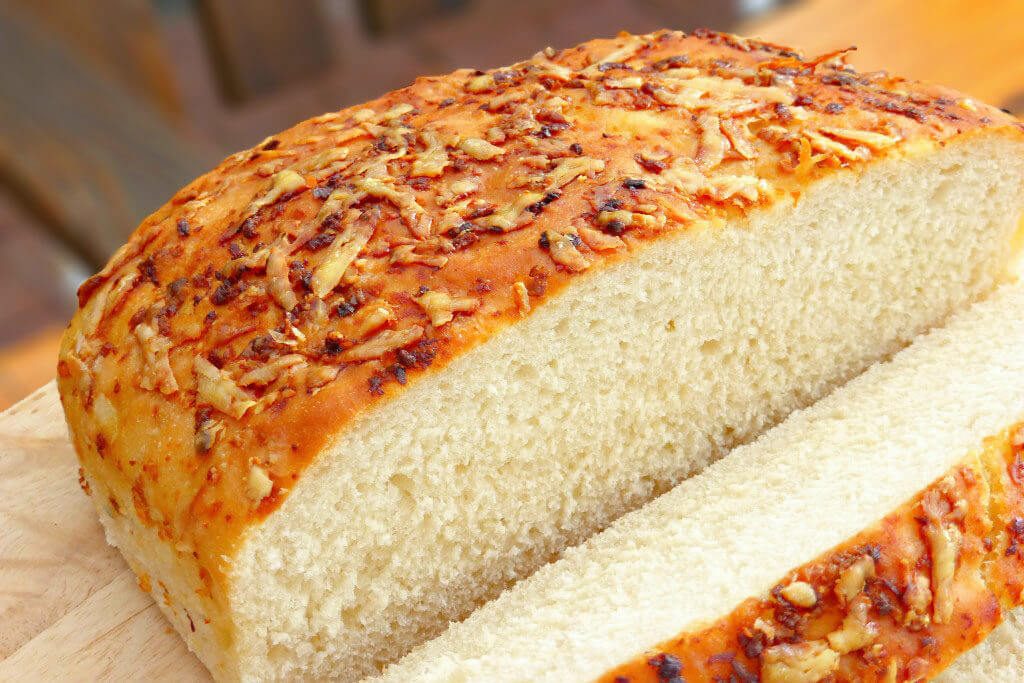 Regular readers will know I am not big on blowing my own trumpet. I do know my recipes are good, often very tried and tested and definitely food I want to share with others. But telling the world that my bread is the most amazing cheesy garlic bread they will ever eat is quite the statement.
Look at it though. Doughy, soft, irresistible bread. Cheese, cheese, lovely cheese. And when you add garlic? Game over, that's what. No need to look anywhere else for your garlic bread. For sure.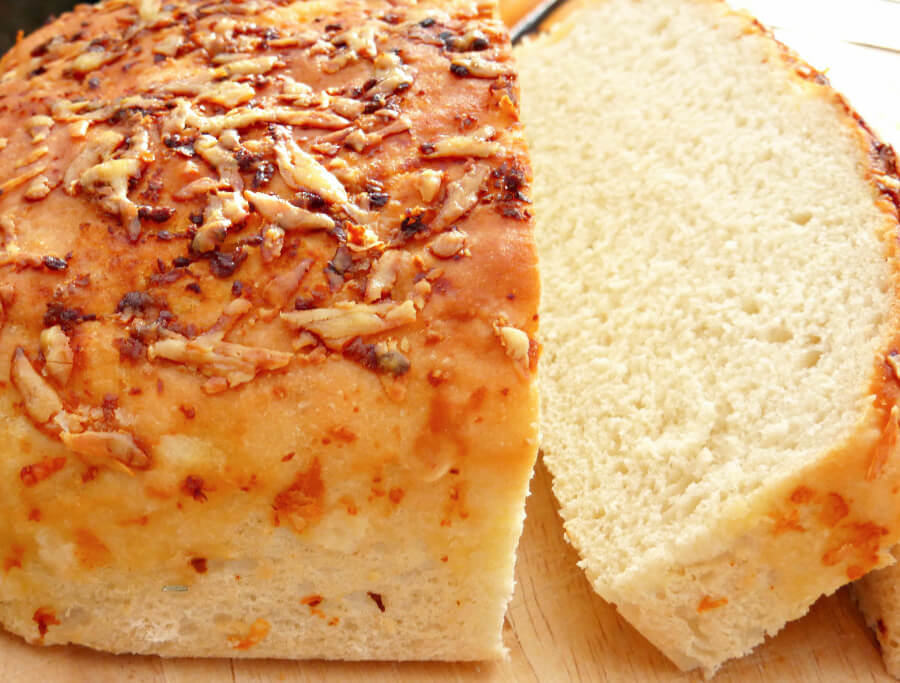 Bread is the perfect accompaniment for a whole host of meals such as carrot and coriander soup and Spanish style paprika stew. This particular cheese garlic bread with its amazing, strong flavours complements simpler dishes amazingly well.
I've made this cheese bread recipe countless times. It is impressive yet simple to make and with only one rise, is almost effortless. Really, what more could you ask for?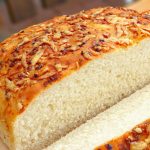 The Most Amazing Cheese Garlic Bread You Will Ever Eat
Ingredients
300ml

(1 + 1/4 cups) lukewarm water

25g

(2 tablespoons) fresh yeast

2

tablespoons

of olive oil

1

tablespoon

honey

1

teaspoon

sea salt

400-500g

(3-4 cups) strong white bread flour (you could use half wholemeal)
Cheesy Topping
2

garlic cloves

(chopped finely)

30g

(2 tablespoons) butter (needs to be quite soft)

50-100g

(1/2 - 1 cup) grated strong cheese
Instructions
Dissolve the yeast in the warm water, then add the honey and oil, stir and leave for around ten minutes.

In a separate bowl, mix 3 cups (300g) of the flour and salt, and then pour in the liquid. Add just as much flour as necessary to make a sticky dough and then pour out on to a floured surface.

Knead for about 5 minutes only adding more flour when the dough becomes tricky to handle and continue until it is soft and smooth. Place in a well-greased 9×13 inch baking tin and stretch it to reach the edges of the tin.

Chop the garlic really finely (you can crush it if you prefer), add to the softened butter and mix to combine. Gently slather all over the dough. Sprinkle with as much cheese as you fancy (a little goes a long way) and then leave under a towel in a warm place for about 40 minutes.

Pre-heat the oven to 200°C (400°F) and bake the bread for about 25-30 minutes. Check it is ready by turning the bread out and knocking it on the bottom (it will sound hollow if ready).

Leave to cool, slice, and enjoy!