These gorgeous chocolate cookie crumb truffles are flavoured by After Eight mints and packed with crushed chocolate digestives.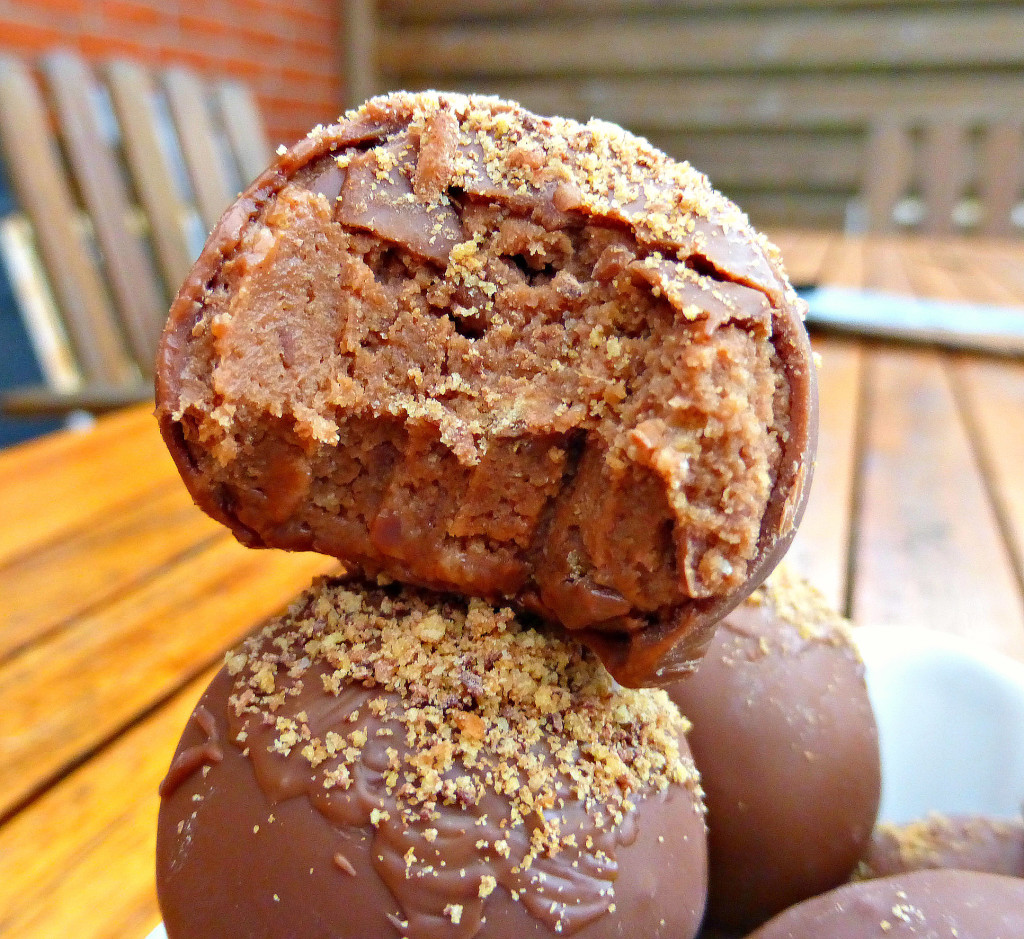 I love After Eight mints and their minty deliciousness makes an awesome addition to any kind of dessert. I used them to make my After Eight white chocolate mousse and it was delicious.
And those who read my blog regularly already know how much I enjoy making truffles, like my no-bake Malteser truffles,  gingerbread truffles and peanut butter white chocolate cake truffles. To be honest, there isn't much not to like about truffles. They are super simple to make and taste dee-vine. Seriously.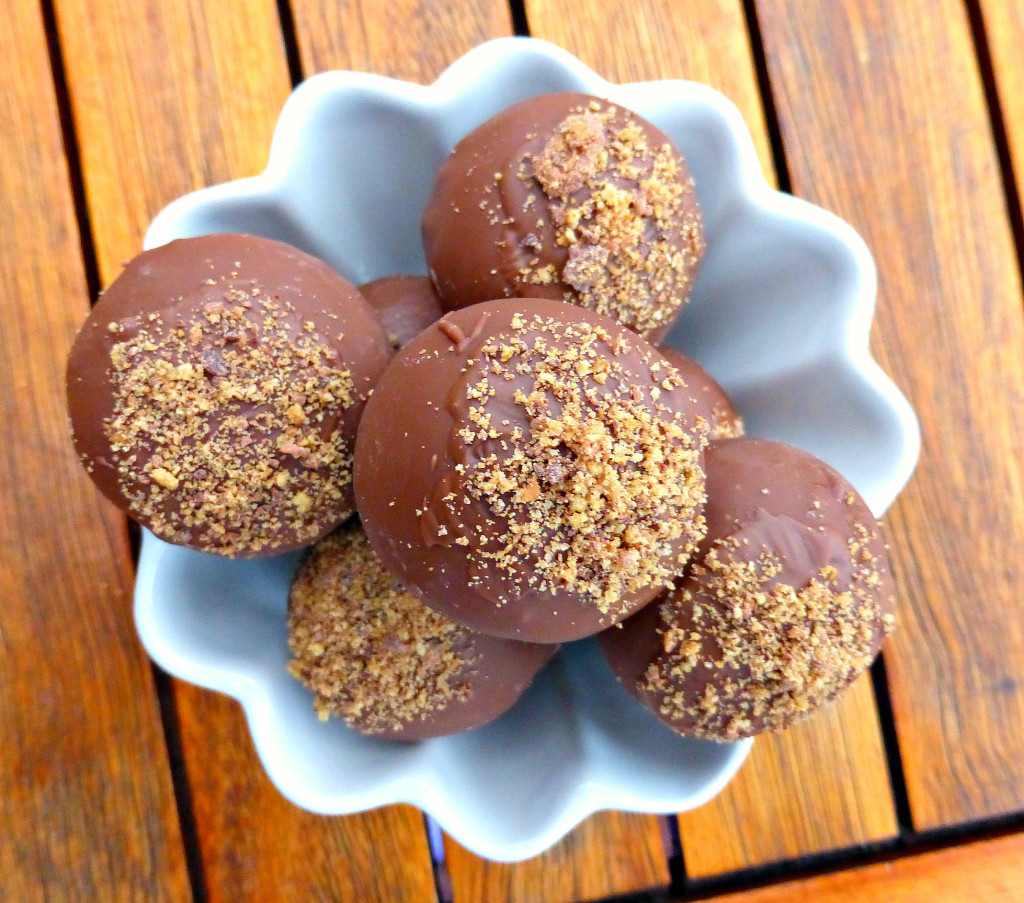 My latest truffle is a combo of my beloved After Eight mints and crushed up chocolate digestives with a little cream cheese thrown in for good measure. And I think I have to say that these are my favourites so far.
These were made for a get-together with kids and adults, so I used milk chocolate (my sons prefer it) but I will definitely make these again coated in dark chocolate.
After Eight Mint Chocolate Cookie Crumb Truffles
Ingredients
Truffles:
250g

chocolate digestives

(you could use any cookie)

185g

After Eights

(or any other mint chocolate sweets/candy)

200g

cream cheese
Coating:
200g

milk chocolate

retained cookie crumbs

(see directions)
Instructions
Crush the cookies in a food processor and take out around two tablespoons and put to one side.

Melt the After Eights and then beat together with the cream cheese.

Mix in the crushed cookies and place in the freezer for around 30 minutes to harden, then roll into balls and place on a baking tray lined with grease-proof paper. Leave in the fridge for a further 30 minutes.

Melt the chocolate and dip each ball in. Place back on the baking tray and sprinkle with the retained cookie crumbs. Return to the fridge until chocolate has set. Store in the fridge until ready to eat. Enjoy!