These peanut butter and white chocolate cake truffles are an awesome way to use up kitchen fails or leftover cake.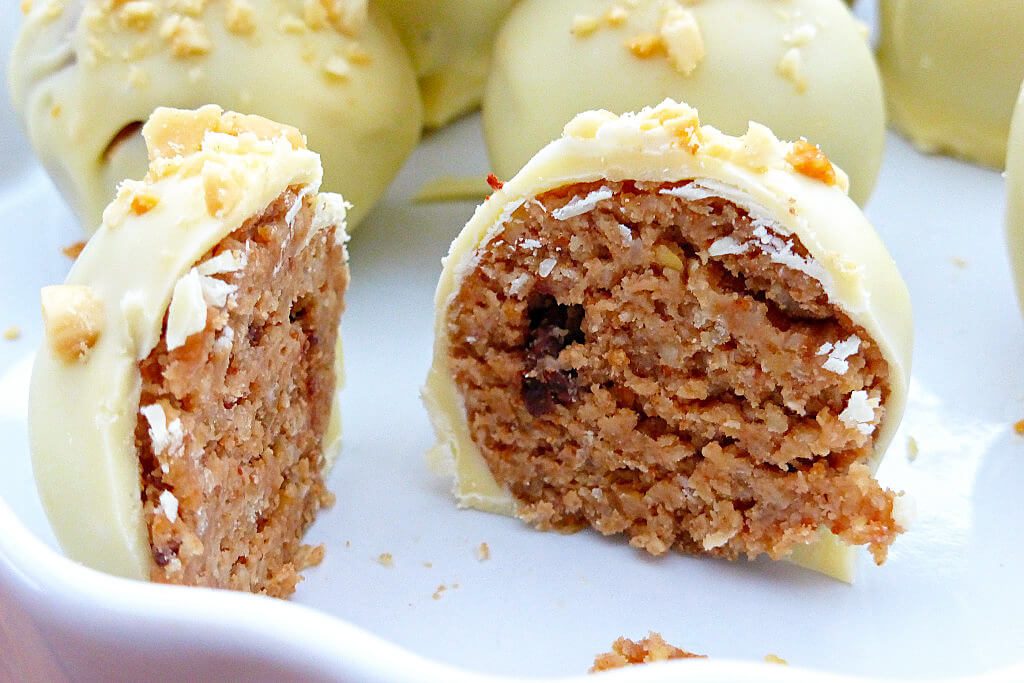 Everyone who bakes or cooks has disasters in the kitchen. Everyone. It's demoralising, can make you feel like a failure and even prevent you from wanting to experiment. However, as hard as a culinary disappointment can be, some of my most innovative creations come as a result of failure!
Take these white chocolate and peanut butter cake truffles, for example. These were originally a peanut butter and oat tray bake that turned out okay, but were really dry (not exactly what you want out of a cake). However, dry cakes make the most perfect cake truffles! Never throw away your bread or cake disasters – just blitz them up in a food processor and they make great homemade bread or cake crumbs!
These are so simple to make, use up leftovers and taste fantastic – what are you waiting for?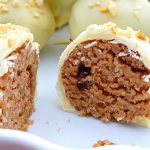 Peanut Butter and White Chocolate Cake Truffles
Ingredients
100

g

cake muffin or brownie pieces

50

ml

yoghurt

100

g

white chocolate

chopped peanuts

(optional)
Instructions
Break your cake into small pieces or crumble with your hands. Place crumbs in a large bowl and pour in the yoghurt. Mix with a spoon until a dough forms.

Roll into balls and put in the freezer for 30 minutes to harden.

Melt the white chocolate in a Bain Marie and in turn, dip the balls into the chocolate. Stand on a baking tray lined with grease-proof paper and sprinkle a little chopped nuts on each one, if you like. Place in the fridge to harden and then enjoy!
If you like truffles, you'll love these recipes: