Treats don't need to be unhealthy. Like these simple date and hazelnut bites with no refined sugar, dairy or gluten.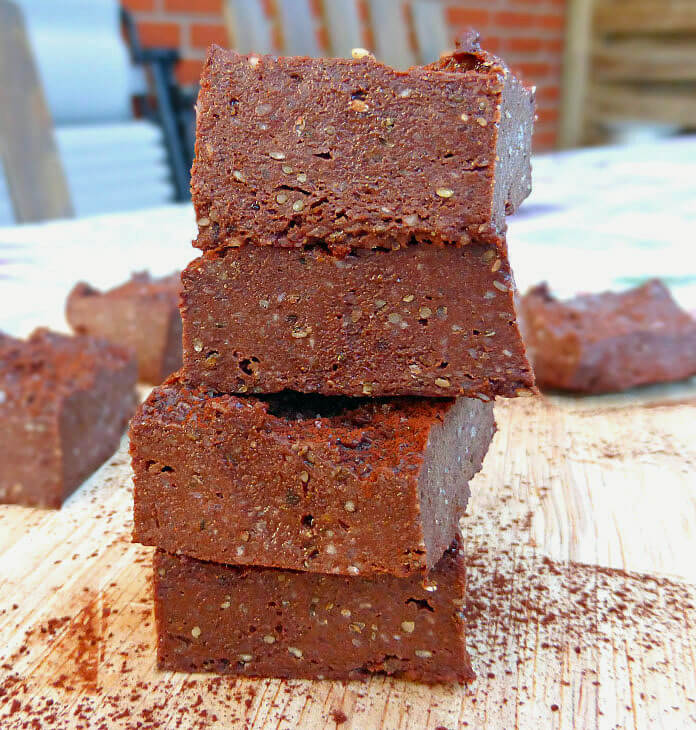 Okay, so I've absolutely loved making (and eating) the gorgeous cakes and desserts I've featured on the blog lately. What's not to love about a chocolate overload cupcake or Snickers cheesecake? But it's time to get a little healthier again. I am currently on a detox and motivated to make refined sugar free, low fat, gluten free food again.
However, sometimes I wonder if my blog is confusing for readers: one minute I am heaping on the caramel and chocolate, next I making these little bites of goodness. But the way I see it (and I am sure it is the same with many other families) my recipes do centre around wholesome, easy to prepare dishes, but I also make treats every now and again, too. Life is all about balance. It really is.
I have adapted this recipe from a Swedish book called "Friendly Food". It actually refers to them as "chocolate caramel", and although I wouldn't go as far as to call them caramel, they are good.
Made with chia seeds, hazelnuts, dates, only two tablespoons of honey (the original calls for agave syrup but I didn't have any) and one and a half tablespoons of coconut oil, these bites not only taste superb but are pretty dang good for you.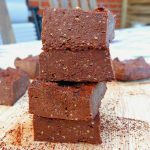 Date and Hazelnut Bites (refined sugar, dairy and gluten free) 5 dates (pitted)
Ingredients
5

dates

(pitted)

2

tablespoons

honey

(or agave syrup)

1½

tablespoons

chia seeds

2

tablespoons

water

(see below)

1½

tablespoons

coconut oil

(melted)

½

teaspoon

vanilla sugar

(or essence/extract)

80g

(½ cup) hazelnuts

2

tablespoons

cocoa powder

(extra for sprinkling)
Instructions
Place the dates in 100ml of water, cover and leave in the fridge for around four hours.

Melt the coconut oil and leave to cool for five minutes or so.

After the four hours, drain the water (but retain two tablespoons) and place in a food processor with all the other ingredients (including the water).

Blitz for a couple of minutes until everything is well combined and chopped. Pour into tin lined with grease-proof paper and place in the freezer for an hour to harden. Cut into small squares and then keep refrigerated until ready to eat. Sprinkle with a little cocoa just before serving. Enjoy!