Gingerbread chocolate truffles are an unusual way to make use of the spicy, festive cookie.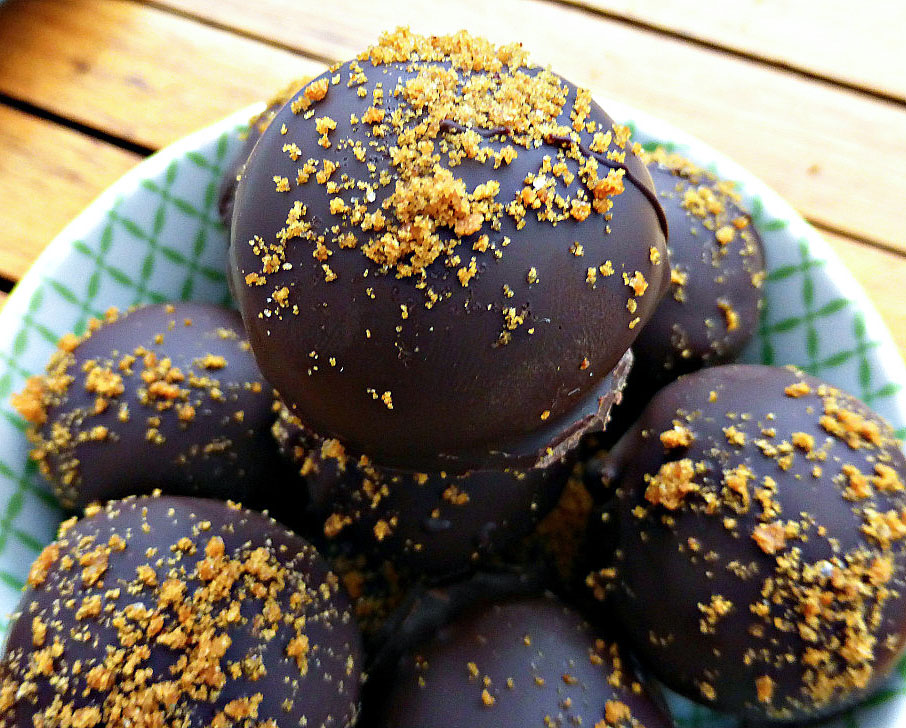 Those of you that read my blog regularly will know how much I love making truffles, mainly because it never ceases to amaze me just how simple it is to make your own homemade sweets and candy. I particularly enjoy using up leftover ingredients such as cakes and cookies.
Like these gingerbread chocolate truffles. Swedes love pepparkakor and we always overload on gingerbread here, buying boxes by the dozen. I had some I wanted to use up and these gorgeous, simple truffles were born.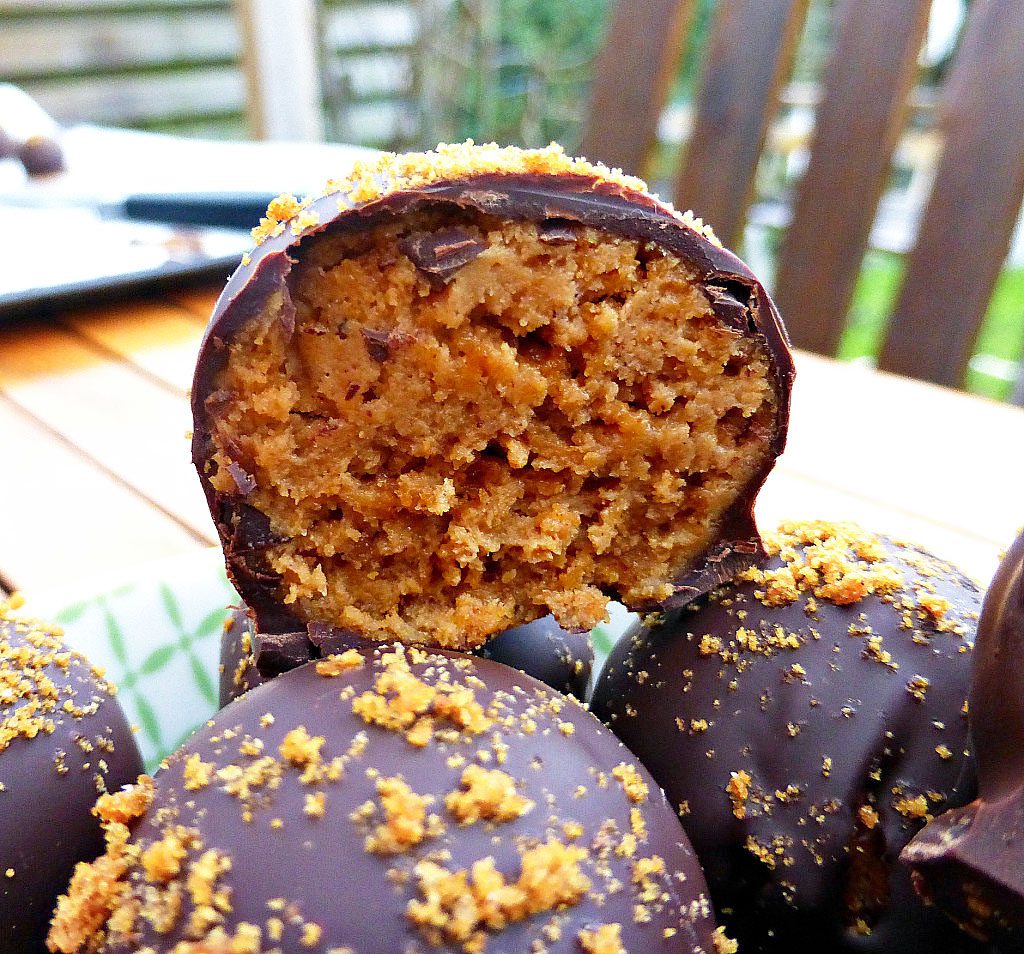 These couldn't be easier – only three ingredients (and the same amount of each). Because they are made with gingerbread cookies they make an amazing Christmas gift (or just wow your friends and family during the festive season).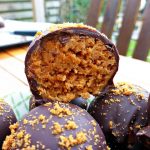 Gingerbread Chocolate Truffles
Ingredients
200

g

(7/8 cup) cream cheese

200

g

(2 cups) gingerbread biscuits (cookies)

200

g

(1½ cups) chocolate (you could use dark, milk or white)
Instructions
Blitz the gingerbread cookies in a food processor until nice and fine. Retain about one tablespoon for sprinkling and pour the rest into a large bowl.

Add the cream cheese and work together until the two are nicely combined.

You should have a sticky but workable dough - form it into small balls and place on a baking sheet lined with grease-proof paper. Pop in the freezer for 30 minutes to harden them up.

Melt the chocolate in a Bain Marie and then dip each in turn. Place back on the baking tray and sprinkle each with a little of the retained gingerbread crumbs (do this as soon as you coat them in chocolate because they harden really quickly and the crumbs won't stick!).

Put in the fridge until ready to eat. Enjoy!
If you like homemade truffles, check out these recipes:
Candy Cane Milk Chocolate Truffles
Dark Chocolate Avocado Truffles