This caramel Greek yoghurt ice-cream is packed with Maltesers and requires no churning.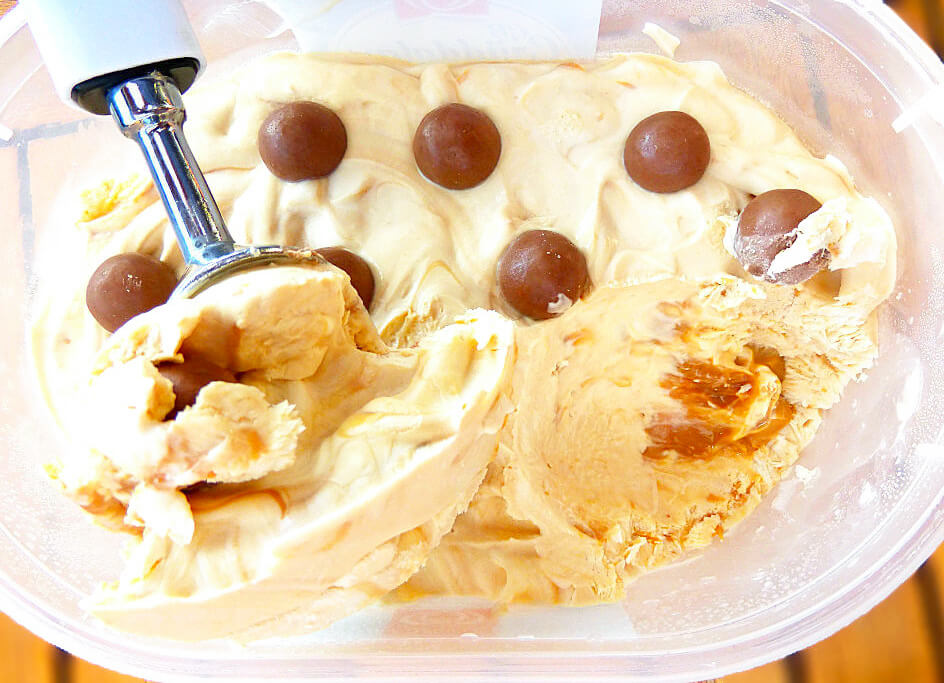 I read recently that you could whip Greek yoghurt in the same way you could cream and knowing I had a pot of it in the fridge desperately needing to be used up, thought I would give it a go and make ice-cream. It worked so well. It gave the ice-cream a lovely faint sour tang that complements the sweetness of the caramel and Maltesers perfectly.
Of course you don't need to add Maltesers, although you would be a fool not to. Seriously though, you could replace the Maltesers with whatever you liked. I think I love Maltesers more than anything else and use them very often in my baking.
They adorned my Nutella brownie cake and chocolate overload cupcakes and added an amazing malty crunch to my Oreo and fudge no-bake slice. I need very little excuse to throw them in somewhere.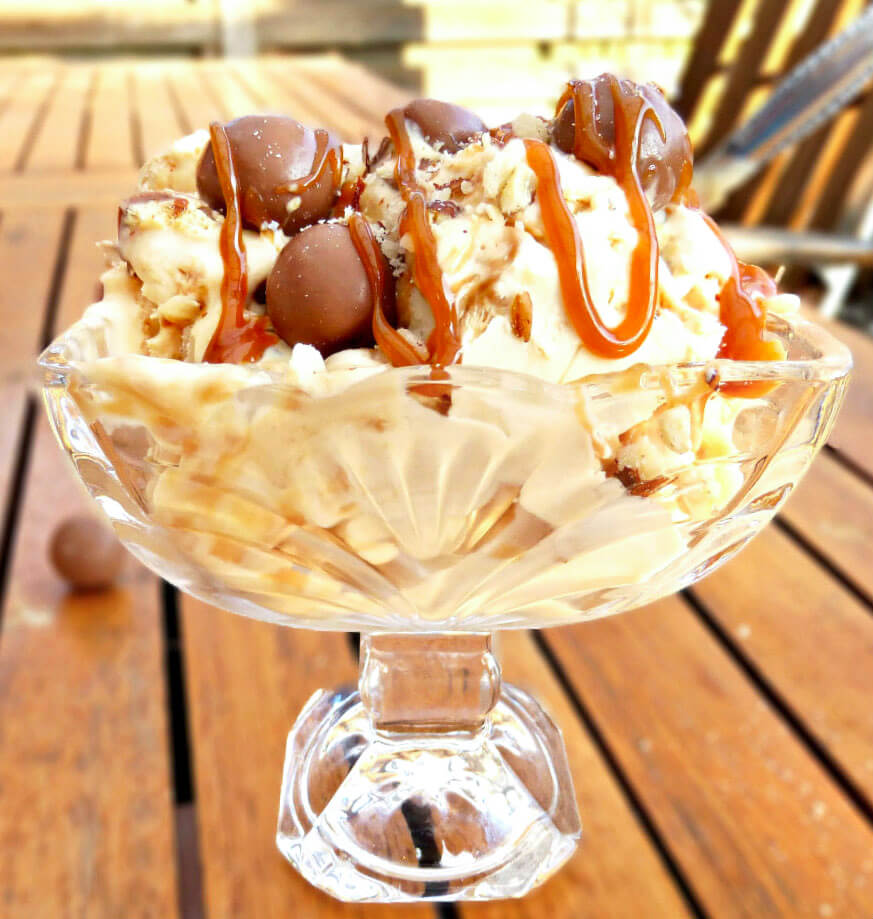 This most definitely not a healthy dessert. There's whipped cream in there for the ride along with the above mentioned caramel and chocolates. Next time, however, I will definitely try it with all Greek yoghurt and perhaps some fresh fruit, too.
Before now, I have never had an amazing amount of success with homemade ice-cream and found that it often developed ice crystals. This time, I used an old ice-cream carton with a lid and before putting the lid on, I covered the ice-cream with baking paper. Not sure how or why (or even if) that helped, but this time it didn't get any ice crystals at all.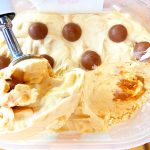 Malteser and Caramel Greek Yoghurt Ice-Cream (no churn)
Ingredients
1

cup

Greek yoghurt

1

cup

whipping cream

1

400g

(14oz) tin caramel (dulce de leche)

Maltesers

(extra for decoration)

nuts for sprinkling

(optional)

Caramel Sauce

(optional)
Instructions
Whip the cream and Greek yoghurt in a large bowl until thick and peaks start to form.

Stir the caramel in slowly to create swirls.

Chop the Maltesers in half (you can use as many as you fancy) and gently fold into the other ingredients. Push a few whole Maltesers into the top for decoration.

Cover and place in the freezer for several hours or overnight for a firmer ice-cream.

Serve with sprinkled nuts and caramel ice-cream sauce. Enjoy!