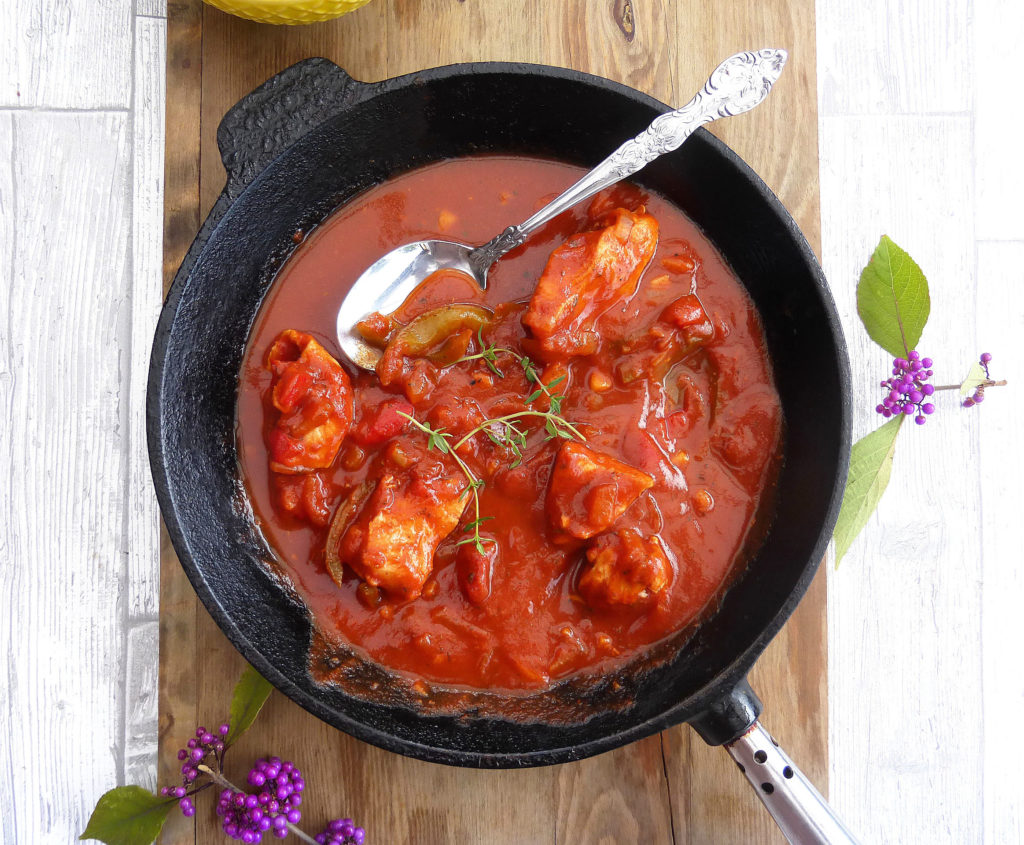 As a working mum, I want my weekday evening meals to be nutritious, no-nonsense, and quick to prepare, like my Roasted Cauliflower and Red Pepper Soup. Not always that easy to deliver when you've had a long or hard day.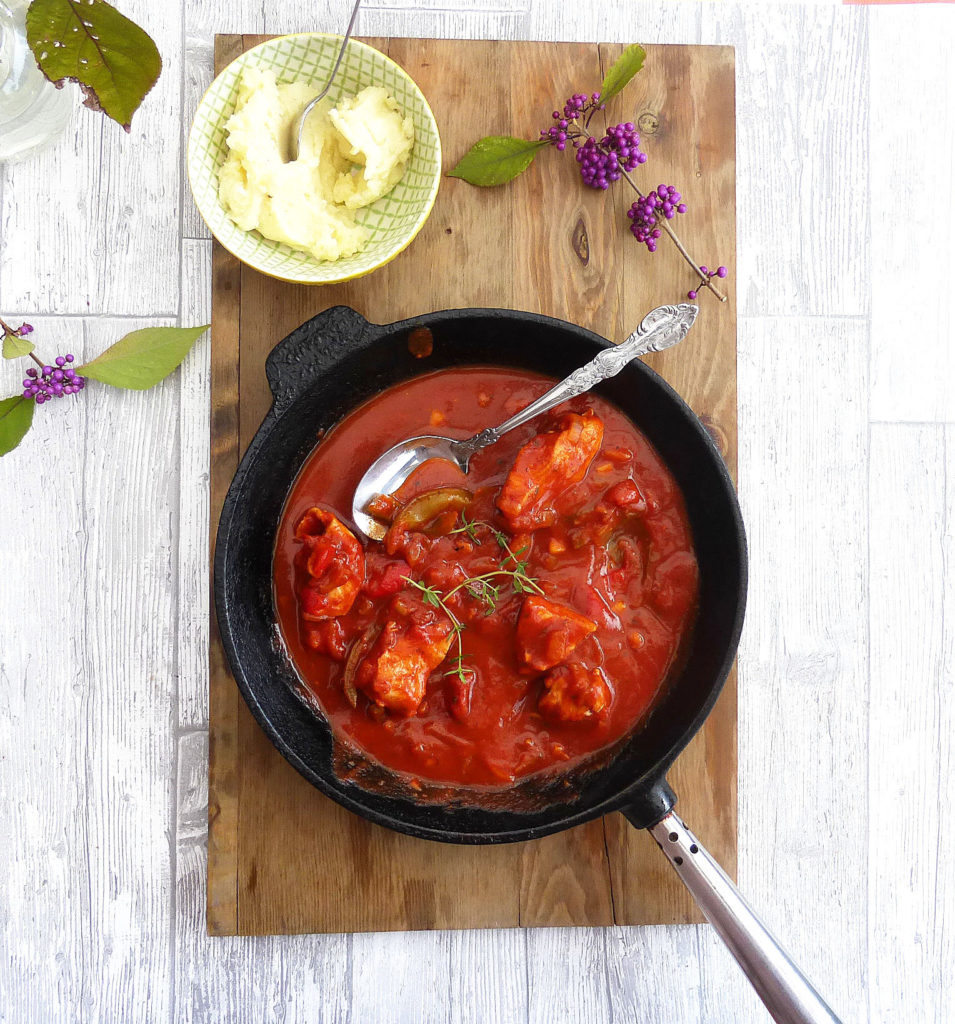 Just recently I started planning my meals and if you don't do so already, I can't recommend it highly enough.
Knowing what you are going to eat weeks in advance means you can shop accordingly, with less opportunity of sitting there at 5pm wondering what on earth you are going to scramble together for the family meal (and believe me, this was my life's signature tune for a long time).
Like this simple, tasty Spanish style smoked paprika stew. With a handful of household staples, and under one hour to cook, this is the perfect weekday meal, especially as the weather cools.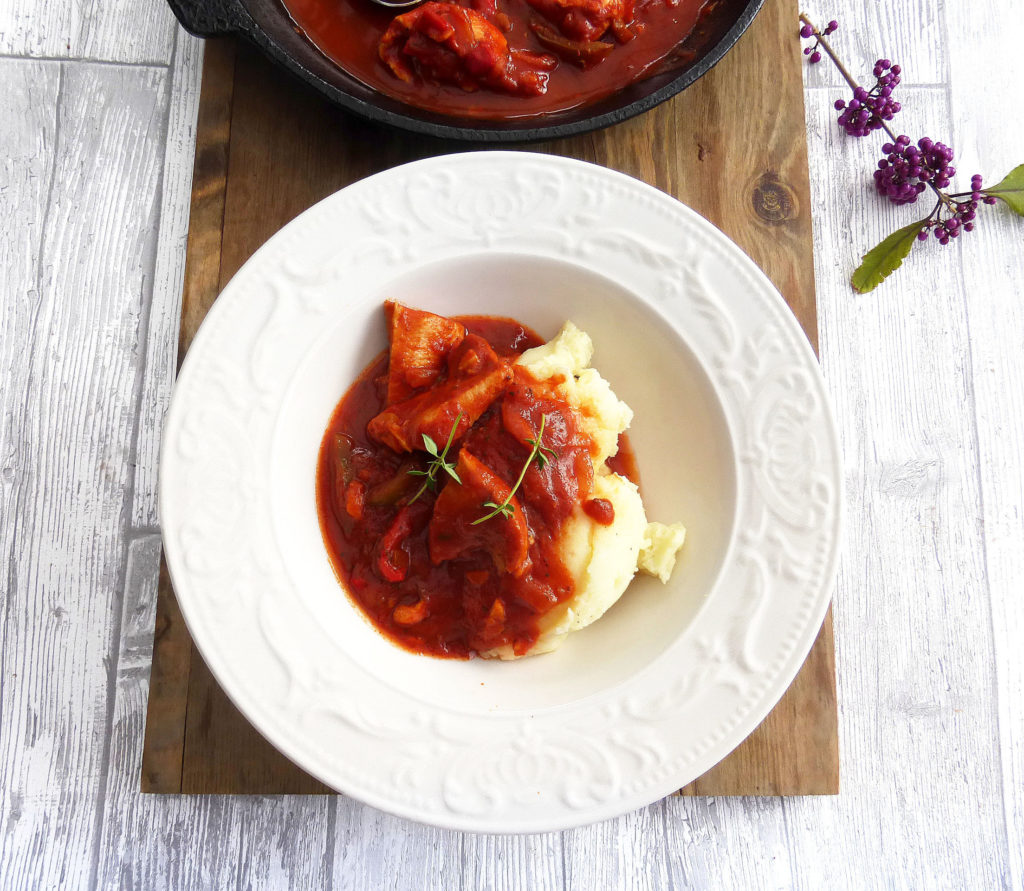 I don't eat mashed potato often (I absolutely hate peeling potatoes with a passion) but I had an enormous craving to make some, and this stew was the perfect accompaniment.
That said, it would have gone amazingly well with just about anything. To enhance the Spanish theme, you could even add chorizo, but I wanted to keep it fairly low fat so added tons of smoked paprika instead.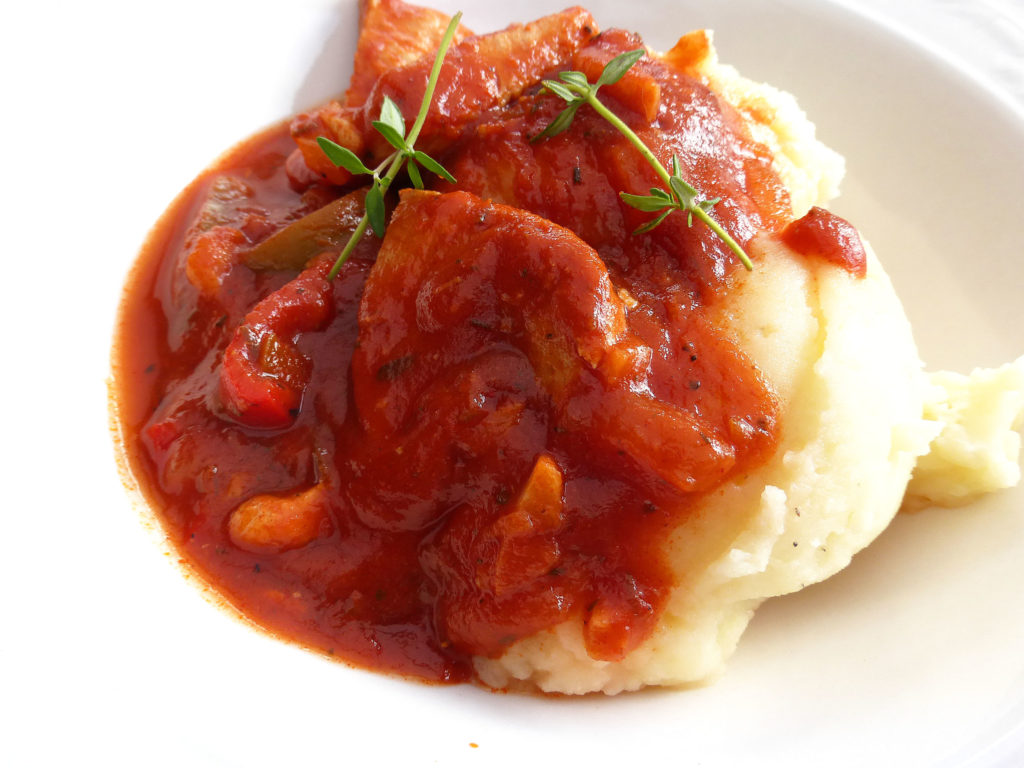 The measurements below were easily enough to feed a family of four, but it is easily adaptable if you want to make more (or less).
Spanish Style Smoked Paprika Chicken Stew
---
Ingredients
1 tablespoon olive oil
1 large onion
1 red pepper
1 green pepper
Around 3-5 cloves garlic (dependant on taste)
500g passata or tinned tomatoes
1 tablespoon tomato puree
Around 600-700ml stock
Sea salt & pepper (to taste)
1 tablespoon smoked paprika
1 teaspoon dried rosemary
1/2 teaspoon dried thyme
Around 500-600g boneless chicken breast (chopped into chunks)
Directions
~ In a large pan, heat the olive oil and add the chopped onion and peppers. Fry for about five minutes then add the garlic. Cook for a further couple of minutes.
~ Add the passata or tinned tomatoes along with the stock. Throw in the herbs and spices and season with sea salt and pepper to taste. Cook until the mixture bubbles then add the chicken. Cover and leave to cook for around 50-60 minutes. Serve immediately with mash or rice. Enjoy!
7.8.1.2
250
https://www.theculinaryjumble.com/spanish-style-smoked-paprika-chicken-stew/
This recipe was adapted from The Happy Foodie.