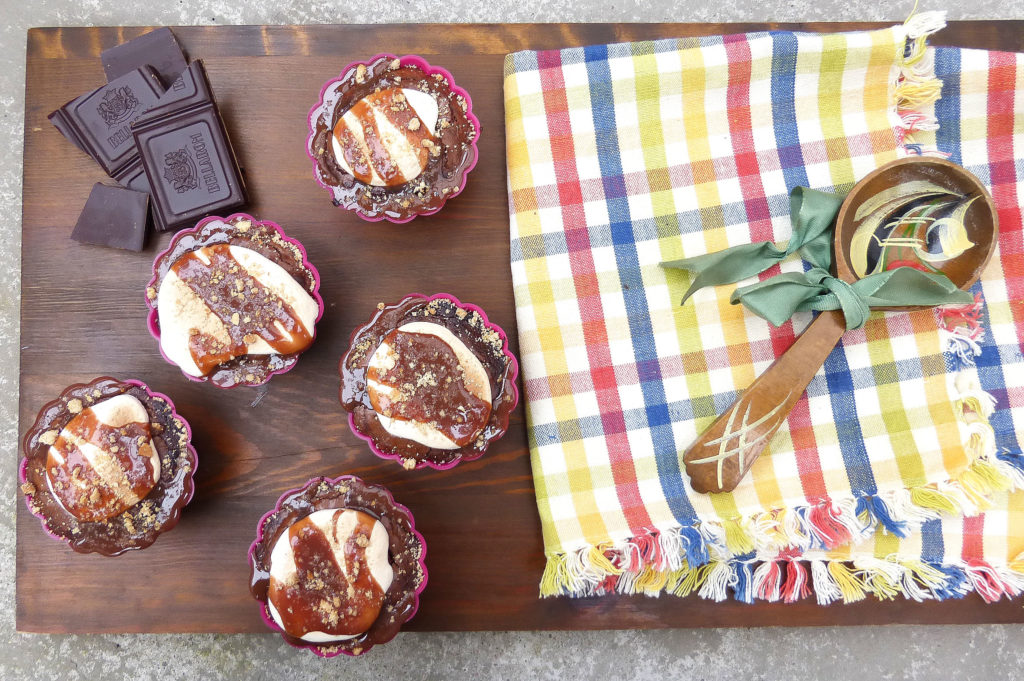 So, remember those homemade Graham Crackers I made the other day? Well, this is the first of two delicious treats I needed them for.
Ladies and gentlemen, I proudly give you S'mores molten brownie cupcakes!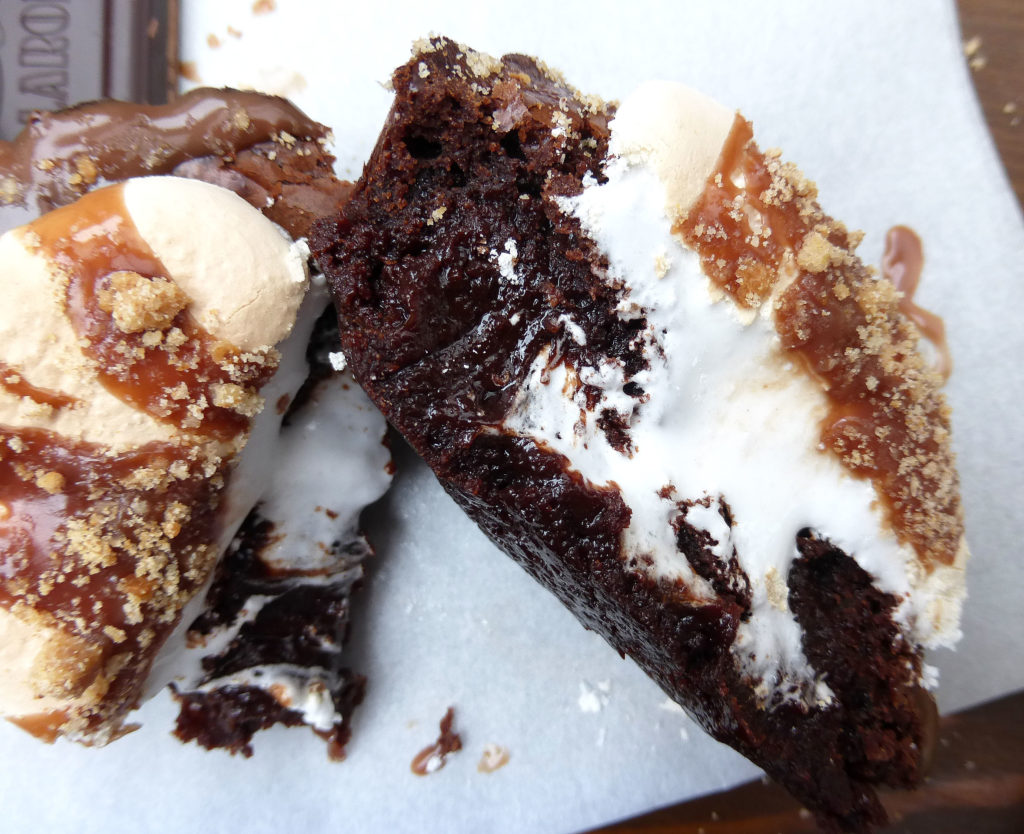 Honestly speaking, I've made a ton of cakes in my time. Some were exceptional, most were good, and sadly, a few were horrible. These, though? Well, they are something else.
The gooey cake is too die for, the homemade marshmallow frosting not only sits proudly on top, but also seeps into the cupcake, and the somewhat plain Graham crackers somehow finish it all off quite sublimely. A serious revelation of textures and tastes that I absolutely adored.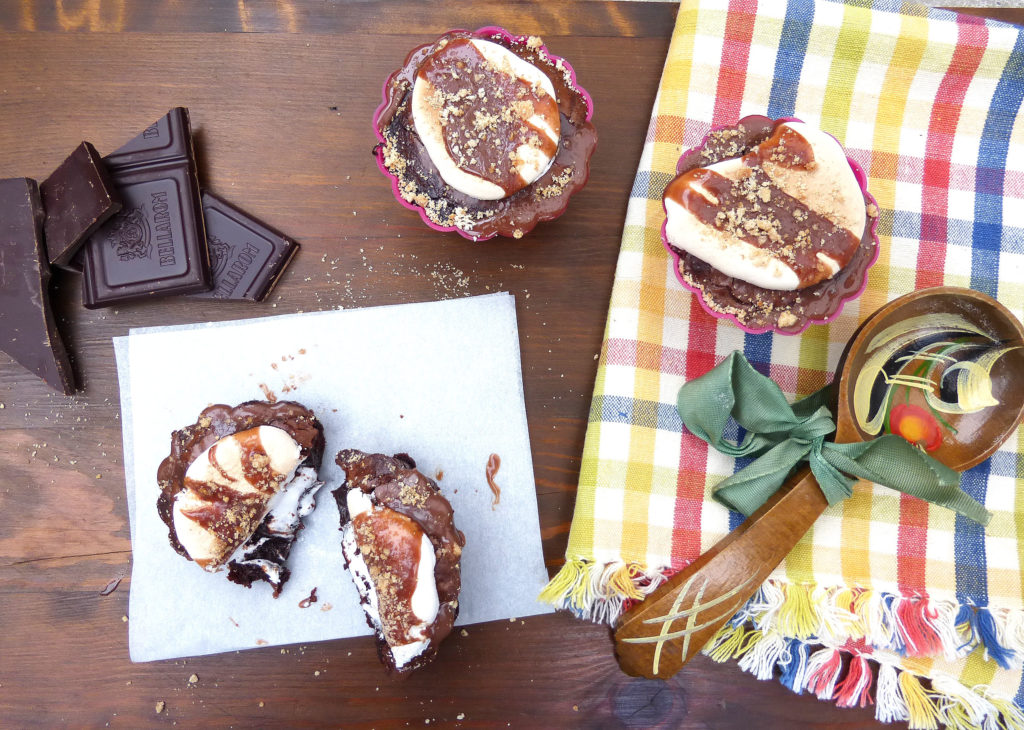 I used the same recipe for the cake as for my Triple chocolate Nutella kladdkaka muffins (because really, as cakes go, it doesn't get much better) which are based on Sweden's gooiest dessert, kladdkaka.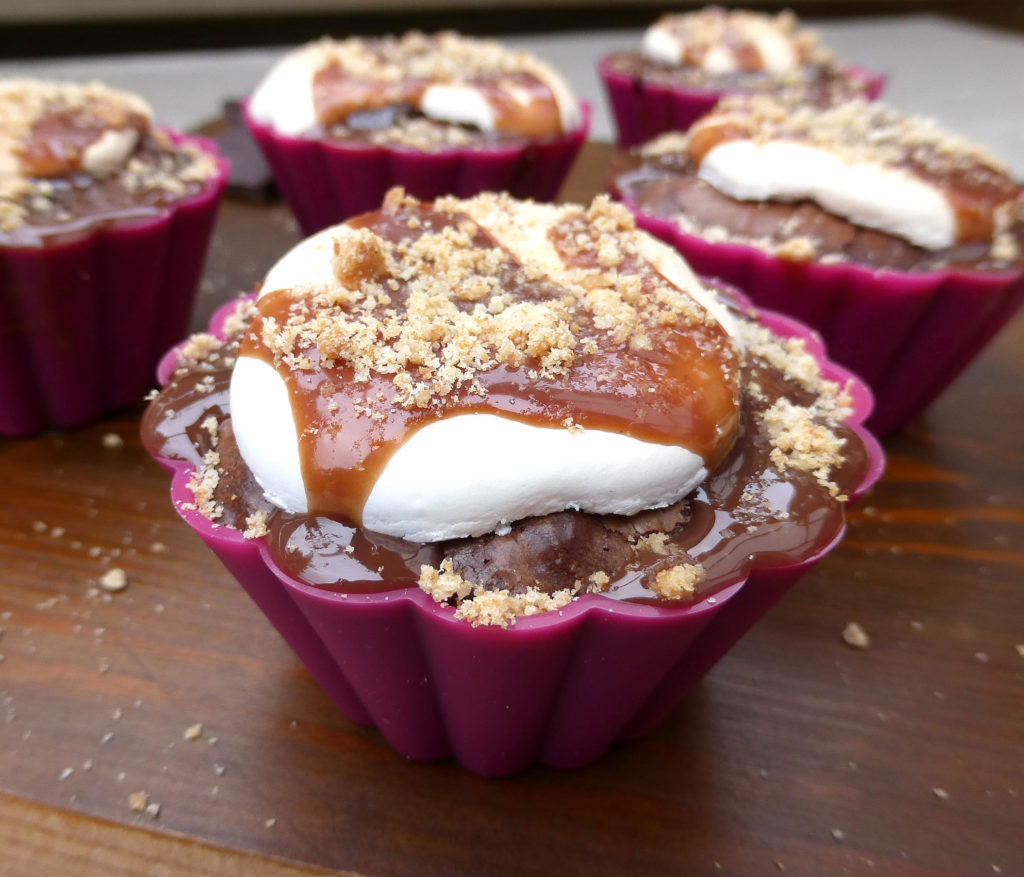 The frosting (fluff, creme or whatever you'd like to call it) is homemade, using the recipe from Pixels and Paperie.
I chose this simple, quick recipe because it has only three ingredients (four if you include the salt), and didn't call for corn syrup (which I don't have at home).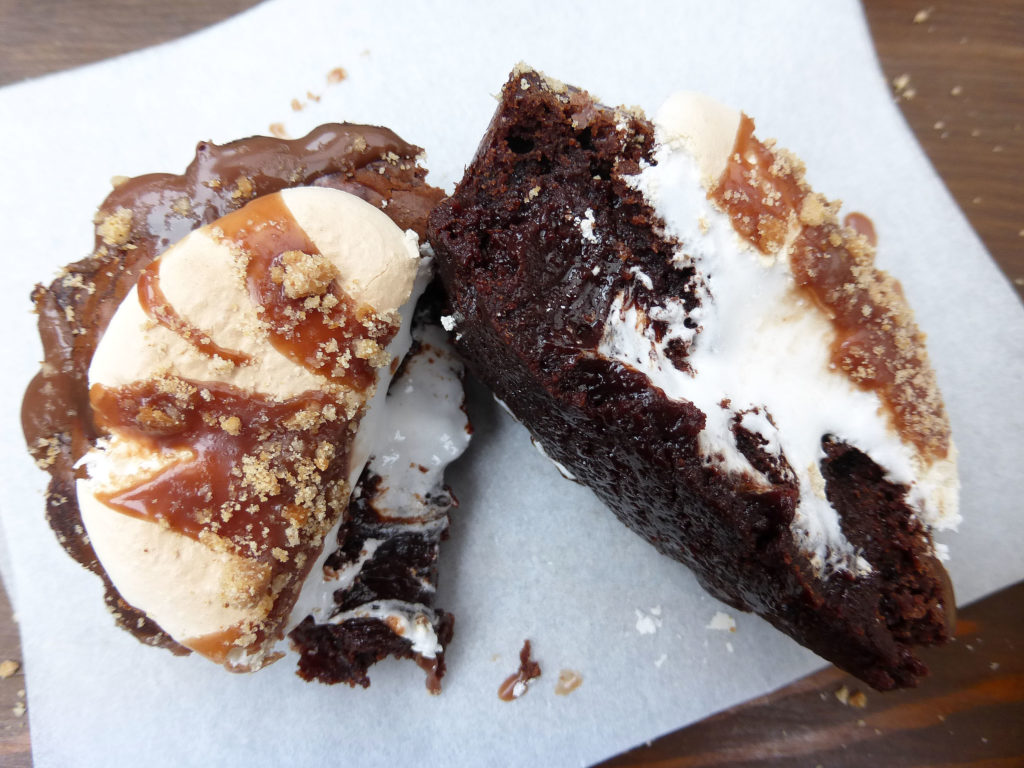 These cupcakes don't really need any adorning. Even without the marshmallow frosting and Graham cracker crumbs they are divine. However, adding the extras just transports them to a whole new league!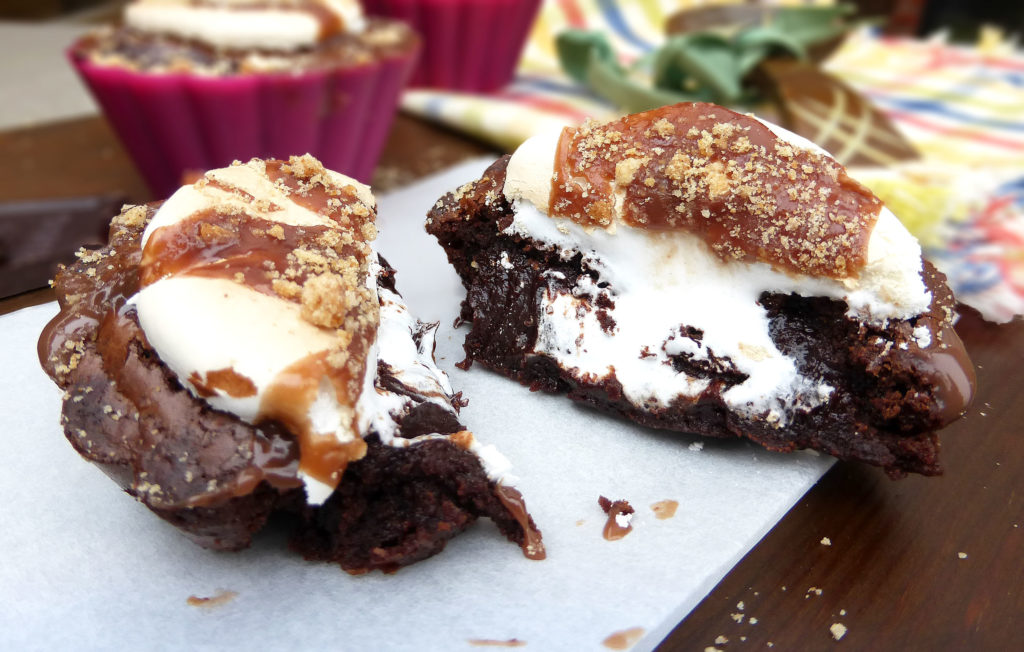 The ingredients below made six gorgeous-sized cupcakes. The cases (or muffin tin holes) are filled pretty much to the top – the cakes rise a little but fall back when removed from the oven, creating the heavenly dense, gooey texture.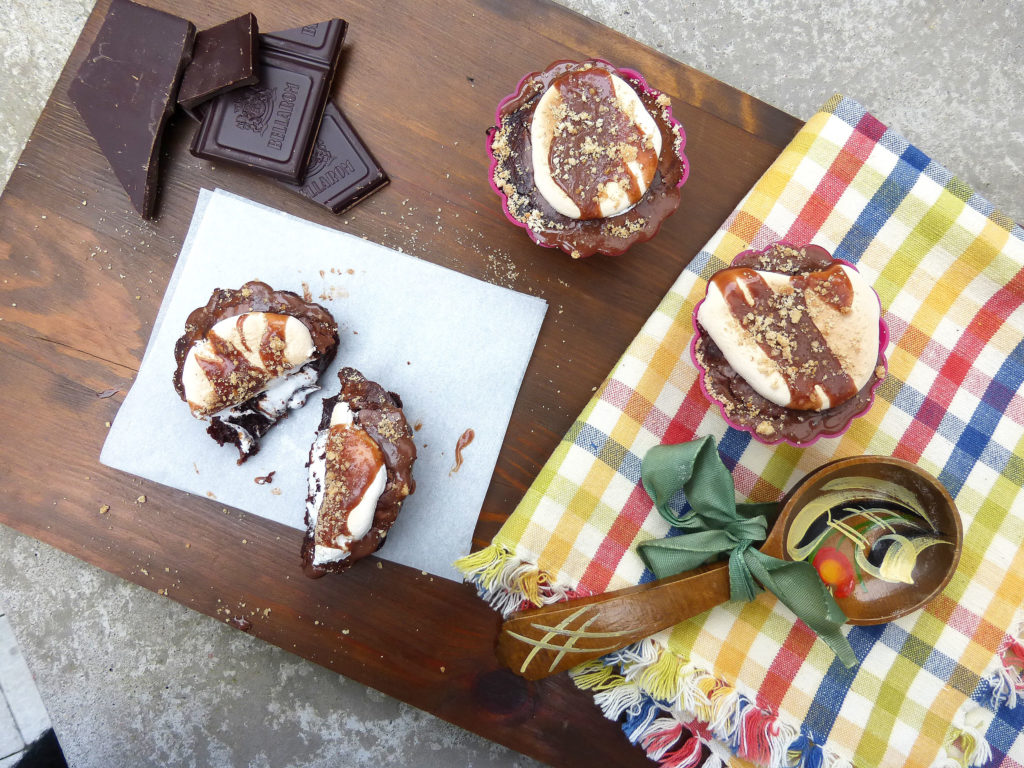 S'mores Molten Brownie Cupcakes with Marshmallow Frosting
---
Ingredients
Cupakes:

75g (1/3 cup) butter (softened)
75g (3/4 cup) good quality dark chocolate
75g (1/4 cup) Nutella
1½ tablespoons brewed coffee
110g (1/2 cup) sugar
2 small(ish) eggs
3 tablespoons all-purpose (plain) flour
1½ tablespoons cocoa
1 teaspoon vanilla sugar

Marshmallow topping:

2 large egg whites
100g (1/2 cup) sugar
Pinch of salt
1/2 teaspoon vanilla sugar (see notes)

Other toppings:

Around 3 crushed Graham Crackers (or your own cookies)
25g (1/4 cup) chocolate (dark or milk)

NOTES:

I use vanilla sugar in the majority of my recipes. If you don't have access to it, or would prefer to use essence or extract, here is a handy converter.
Directions
~ Pre-heat the oven to 350°F (175°C). Prepare a muffin tin or cupcake cases.
~ Gently melt the chocolate, Nutella and butter in a Bain Marie (double-boiler), then add the brewed coffee. When everything has melted, whisk until you have thick mixture. Place to one side.
~ In a food processor (or using a whisk), beat the eggs and sugar together until nice and fluffy. Add the chocolate mixture and continue to whisk until well combined.
~ In a separate bowl, combine the flour and cocoa and then on a low setting (if using a food processor) add to the wet ingredients and work just until everything is combined.
~ Pour the batter to almost the top of your muffin cases/moulds or tin (I used silicone muffin cases). Bake for around 17-19 minutes, just until the tops have set and are fairly firm to the touch.
~ Take out of the oven, and let them cool for a while (leave them in the muffin tin). They don't have to be completely cold for the next step, but they shouldn't still be hot.
~ For the marshmallow fluff/frosting - follow the directions here (I used just half the ingredients mentioned).
~ Heat the grill in the oven, and then spoon around one tablespoon of marshmallow frosting on top of each cupcake. Grill (broil) for a couple of minutes, just until the marshmallow starts to brown. Remove from under the heat and allow to cool completely.
~ Finally, melt the chocolate and drizzle over the top of each cupcake before sprinkling a little crushed Graham crackers over the top. Enjoy!
7.8.1.2
84
https://www.theculinaryjumble.com/smores-molten-brownie-cupcakes-with-marshmallow-frosting/