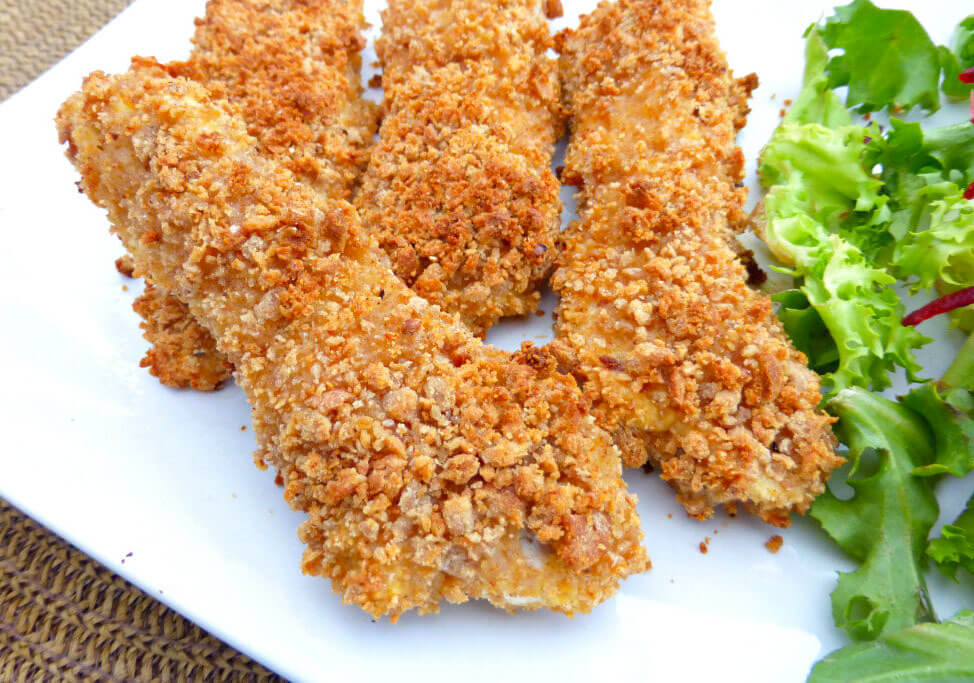 "Mum, what's a gooo-john?" asked my ten year old when I told him what we were having for tea. "A posh nugget" was my reply!
He was satisfied with that (what kid doesn't like nuggets?), and I guess it is not so far off the mark. These gluten free oven baked coconut chicken goujons are extra "posh" because they are made with coconut flour – it gives the goujon such a delicious, subtle, but oh so good, taste.
Goujons originate from France but are also popular in Cajun cuisine. Although mainly associated with fish (notably catfish) chicken is now often used in its place.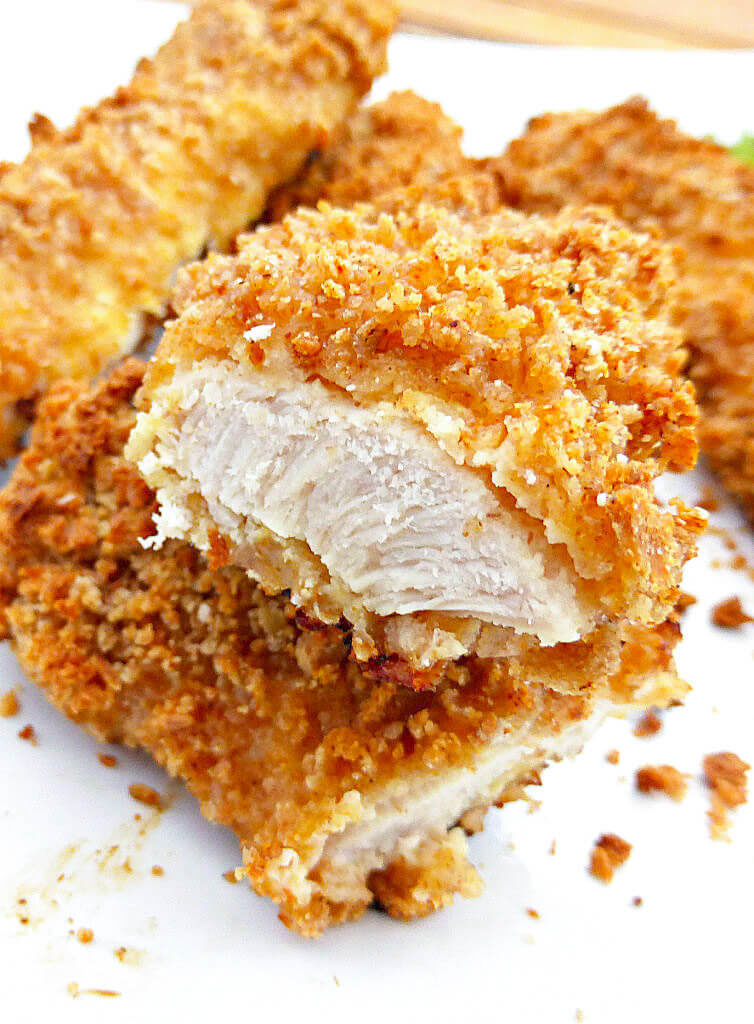 I made my own breadcrumbs from gluten free bread, but you could easily make these with regular flour and omit the coconut flour if you don't have any, or it's not a taste you particularly like!
I didn't include any measurements for the breadcrumbs or flour because I find it changes every time – just pour both into bowls a little at a time and add more when you need it!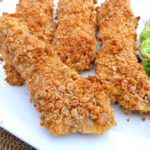 Gluten Free Oven Baked Coconut Chicken Goujons (aka Posh Nuggets)
Ingredients
approx. 500g

(17oz) chicken breast (thickly sliced)

100

g

coconut flour

1/4

teaspoon

chilli powder

salt and pepper

2

eggs (beaten) 

100

g

breadcrumbs (homemade or store-bought)
Instructions
Pre-heat oven to 375°F (190ºC) and line a baking tray with baking paper.

In a bowl, mix the breadcrumbs with the salt, pepper and chilli powder.

In a second bowl, add the coconut flour and in a third, beat the eggs with a little milk.

Slice the chicken breasts into long, fairly thick strips and then in turn, dip them in the flour, eggs and lastly breadcrumbs.

Make sure they are well coated and then place on the prepared tray (sprinkle a bit more of the breadcrumbs over the top if some are looking a bit sparse).

Bake for around 30 minutes until they are golden and the chicken is cooked through. Serve immediately with chips (fries), roast potatoes or salad. Enjoy!
If you like simple, homemade, healthy meals, check out these recipes:
30 Minute Simple Meal: Thai Spiced Creamy Fish Curry
Spicy Homemade Carrot, Turmeric and Coriander Soup
Nice and Spicy Tomato and Prawn Rice (made in the Crockpot)