Homemade candy doesn't come any easier than this five minute hazelnut praline.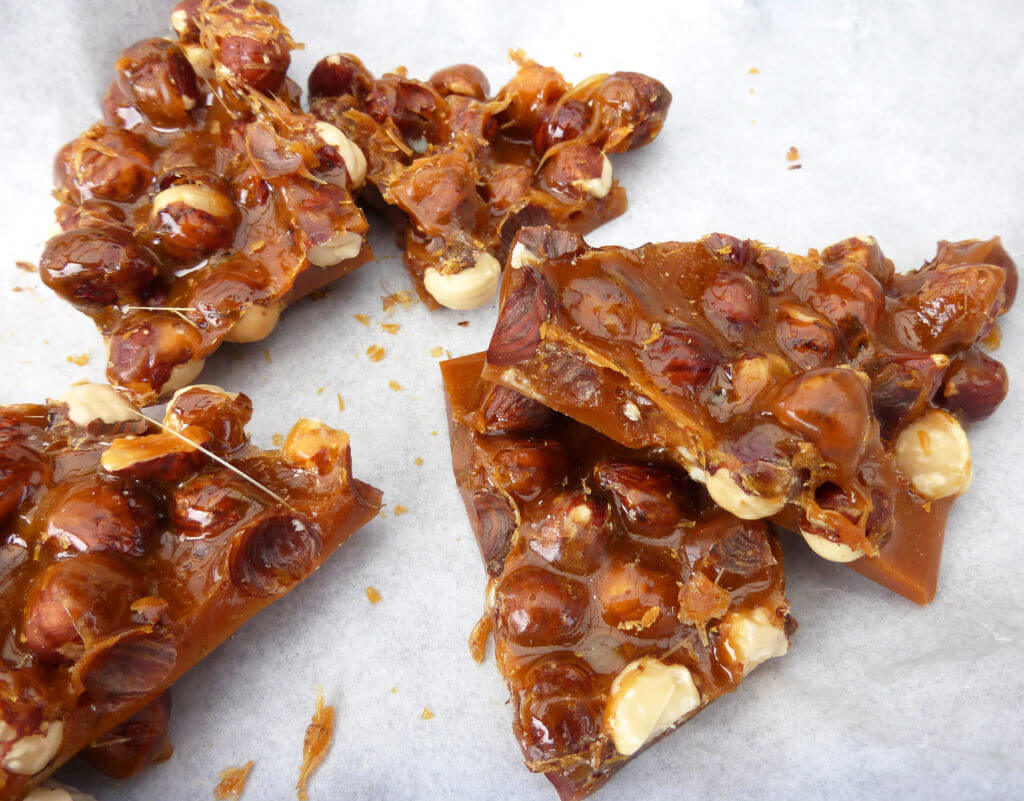 When I first posted this recipe, there was some discussion as to whether this was more brittle than praline. After Googling ferociously, but ending up none the wiser, I think it just comes down to geographical and regional differences.
I will stick with calling it praline. It sounds posher, don't you think? My nan ate brittle but I am sure the Queen eats praline.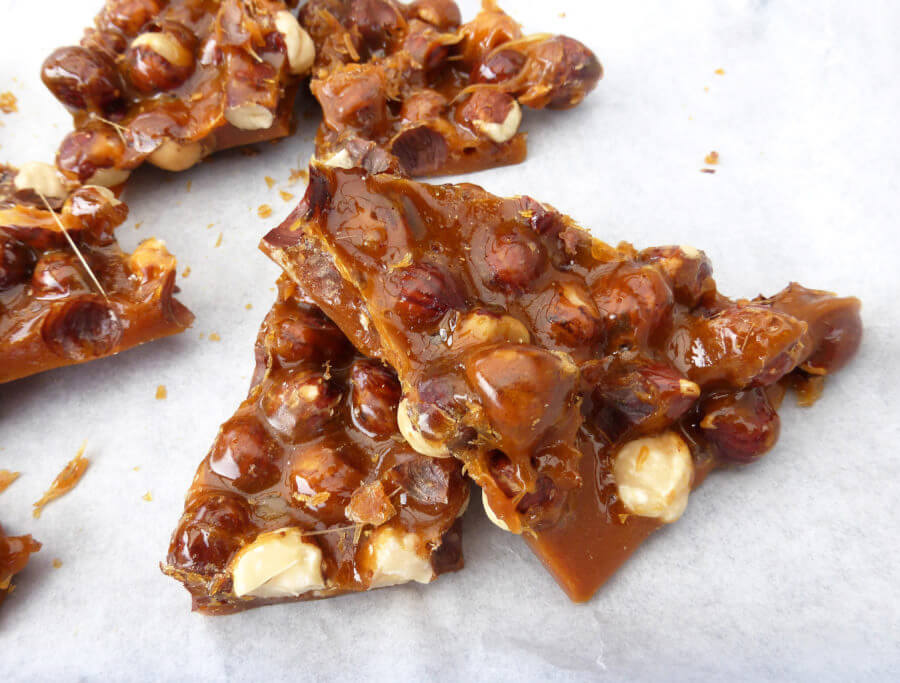 As proclaimed in the recipe title, this will literally take five minutes to make, using only two ingredients! It's moreish beyond words. I made it for the sole purpose of decorating some muffins I'd made, but half of it was scoffed before I'd even got round to baking them (whoops!).
If you wanted to show off a little, you could roast the hazelnuts and remove their skins. In this house, that is a leetle too much like hard work, so they stayed on.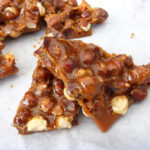 Spectacular Five Minute Hazelnut Praline (with just two ingredients)
Ingredients
80

g

(6½ tablespoons) sugar (I used half white and half brown)

115

g

(3/4 cup) hazelnuts
Instructions
Prepare a baking tray with tin foil or grease-proof paper.

Slowly dissolve the sugar in a pan until it starts to bubble.

Add the nuts and stir to combine (you will need to move fast as it hardens very quickly).

Pour into the tin and spread out so it is roughly even. Allow to cool completely and then break into pieces. Enjoy!
If you like sweet things, you'll love these recipes:
Malteser Soft Cookie Bars with Chocolate Cream Cheese Frosting
Chocolate Cheesecake with a Peanut Butter Cake Crust and Salted Peanut Dulce de Leche Topping
Gluten Free Chocolate Oat Cookie Cups with a Chocolate Ganache Filling