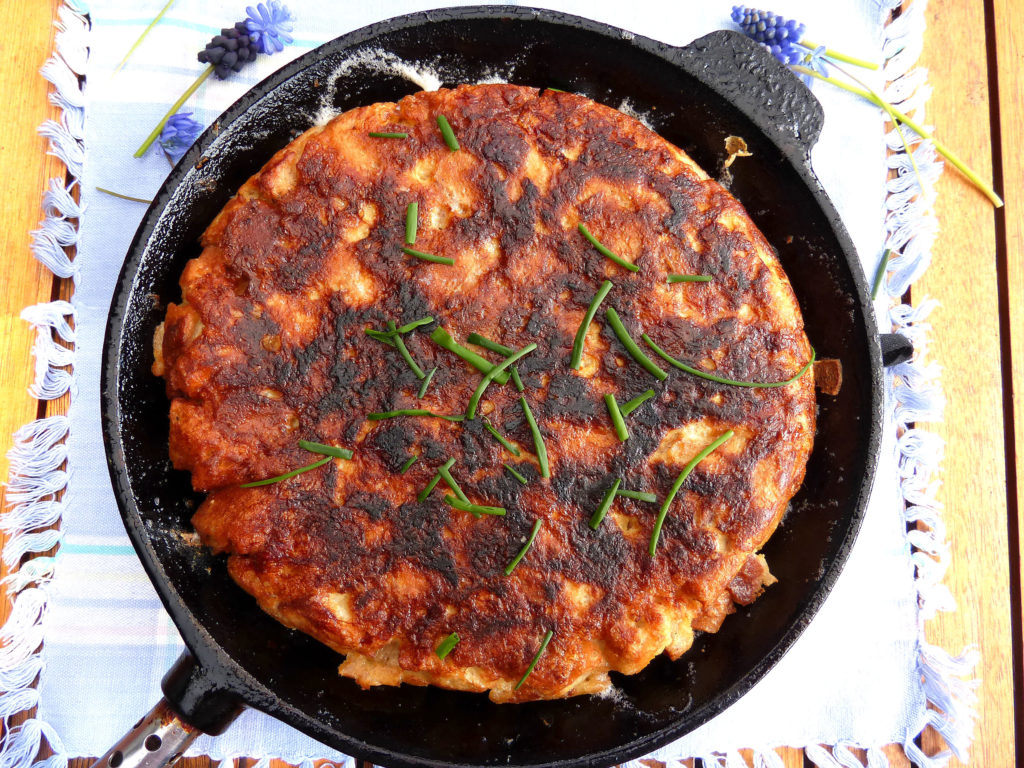 Eggy bread is something my mum used to make for us when we were kids, and as the name suggests, it is basically bread and eggs, with a little milk thrown in for good measure.
Eggy bread is pretty much the same as French toast. The only difference seems to be that French toast can also be enjoyed sweet, whereas eggy bread (to my knowledge) is only ever served as a savoury dish.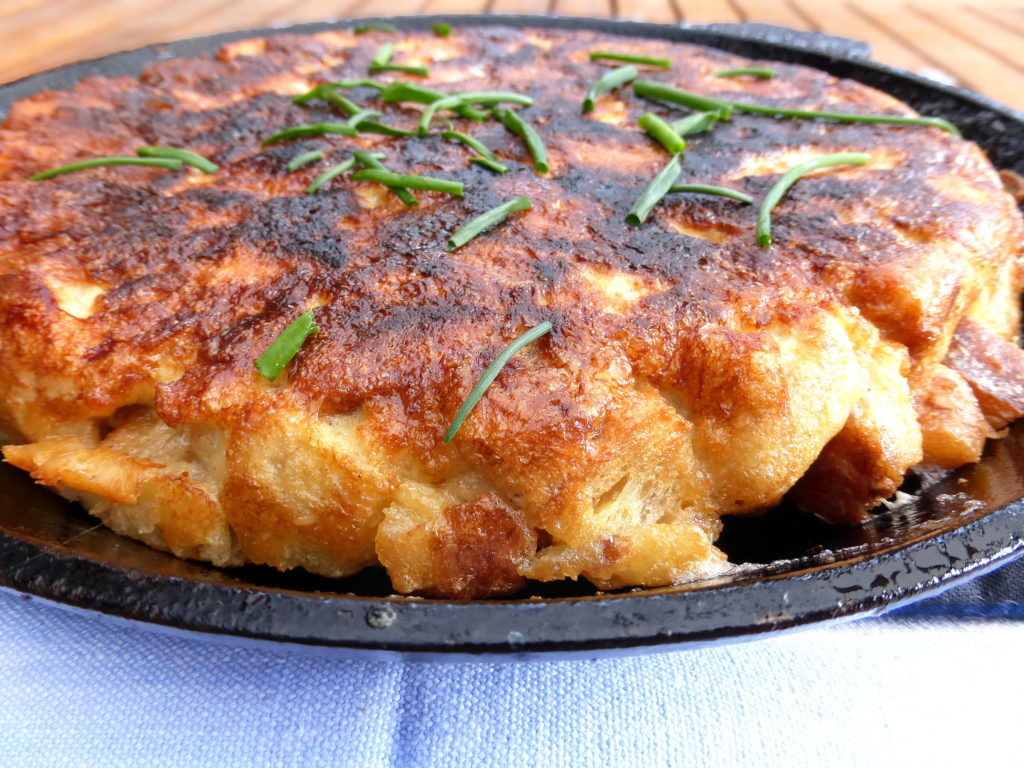 Eggy bread is something we make very regularly in our house, usually at the weekends, but for some reason, I've never thought about putting it on my blog. How dare I deprive you guys for so long of the quickest, tastiest brunch ever?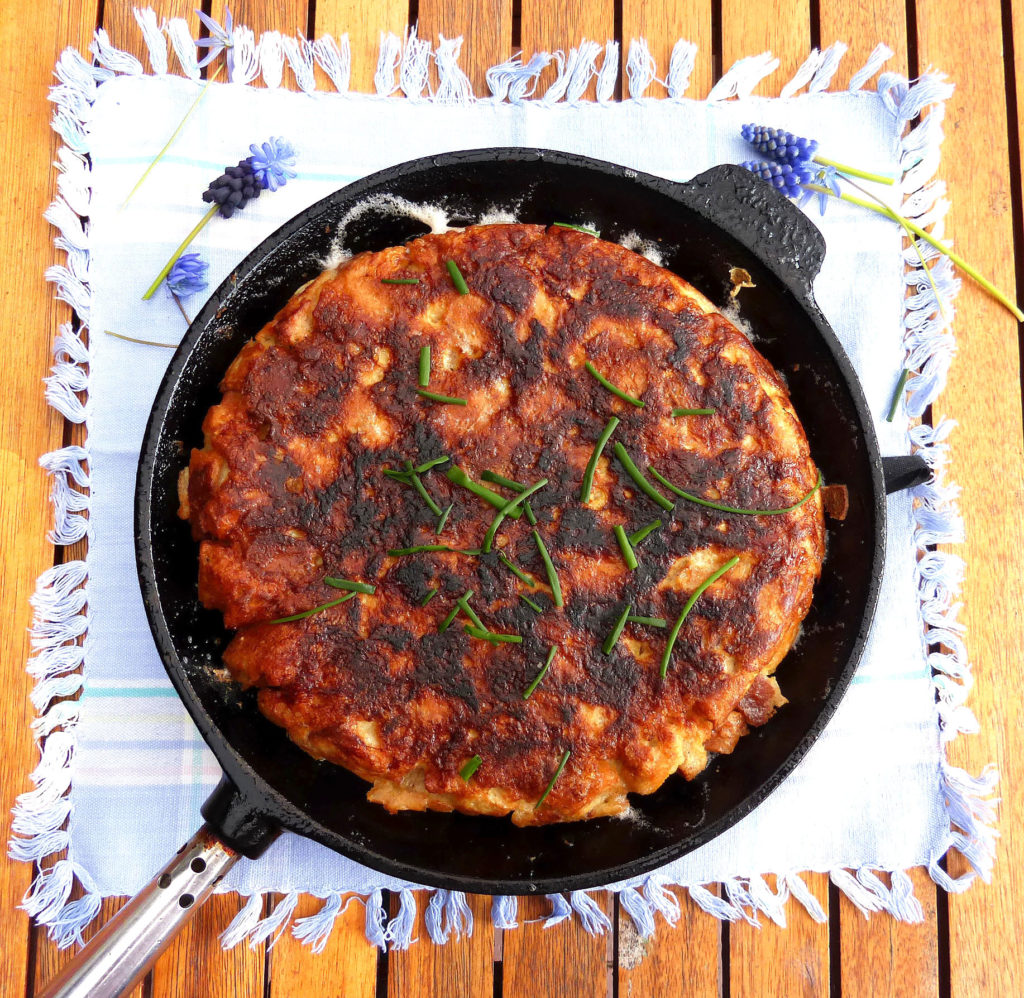 The dish can be made using whole slices of bread (like French toast) or as per my version, which is chunks of bread thrown in the beaten eggs. The end result is a beautiful deep brown, crispy outside and light, fluffy middle. Have a peek at what it looks like straight off the hob – you can see it still sizzling. Delicious!
Measurements below are enough to feed the kids (two) and me, but would stretch much further if you added other ingredients to the meal such as bacon and beans.
The great thing about eggy bread is its adaptability – add more eggs and bread and it can feed as many mouths as you like!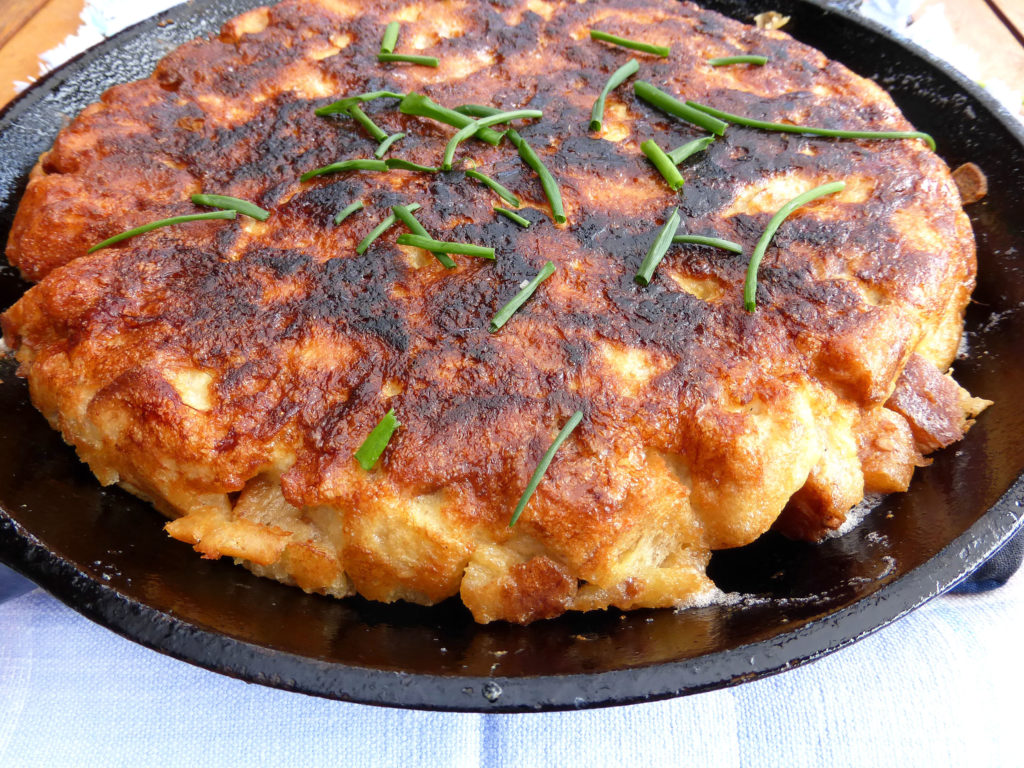 The Perfect Brunch: 3 Ingredient Eggy Bread
---
Ingredients
5 eggs
3 tablespoons milk
Around 5-7 slices of stale bread - see notes
1-2 tablespoons vegetable oil
Sea salt & pepper to taste
Garnish (optional)

NOTES:

Stale bread works best but I have also used fresh - it doesn't really matter!
Directions
~ Crack the eggs into a large bowl and add the milk. Beat lightly until everything is combined. Season with salt and pepper to your personal preference.
~ Start with three or four slices of bread, tear into fairly small pieces, then toss into the egg mixture. Stir to combine and continue to throw in more bread until all the egg has been soaked up. Don't add all the bread at once as some pieces might not be completely covered in the egg mixture, resulting in dry eggy bread.
~ Heat the oil in a fairly small skillet (mine is 25cm / approx. 10 inches) until it is very hot, then pour in the egg bread mixture. Push down gently with a fork until it covers the whole skillet and is fairly level.
~ Leave the eggy bread to cook for around 5 minutes (don't touch it). After this time, it will begin to give off a gorgeous smell that tells you it is ready to be turned. Gently run a knife around the edge of the pan to ensure it is loosened (if it is still sticking, it's not ready and needs a couple or so more minutes).
~ Take a large plate and place over the skillet. Carefully turn the skillet upside down so that the eggy bread drops onto the plate. Then, slide it back in the skillet so the other side can cook. Sprinkle with a little garnish, if you like, and serve immediately. Don't forget the HP! Enjoy!
7.8.1.2
139
https://www.theculinaryjumble.com/the-perfect-brunch-3-ingredient-eggy-bread/