This is my third and last recipe in celebration of Valentine's day and again, I've made it all pink and pretty (and how much I've loved using so much pink, a rarity in a house with four boys, including the dog).
However, this is most definitely an all-year round dessert, so don't keep it just for Valentine's!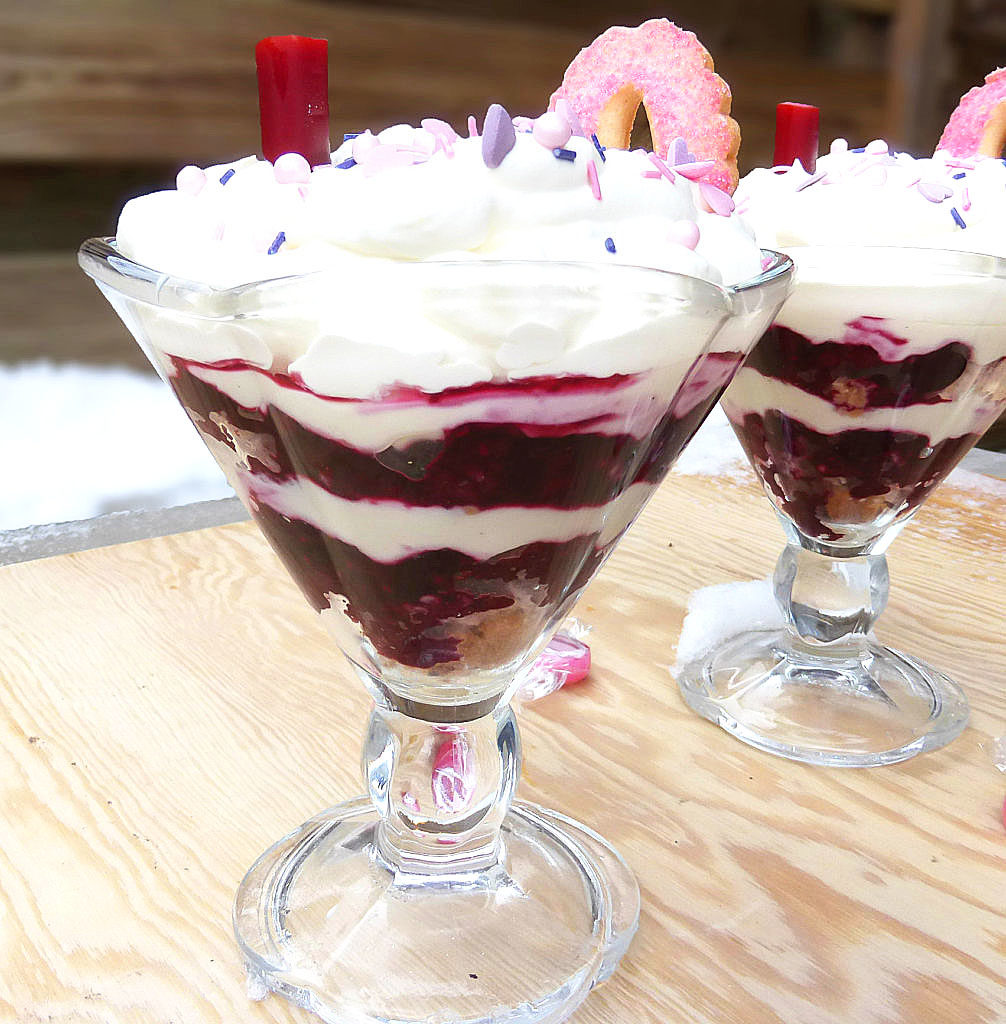 This super simple bowl of deliciousness is so easy, taking  just minutes to prepare and assemble. Anyone, and I mean anyone can make this (even you fellas) and I promise you, it will not fail to impress!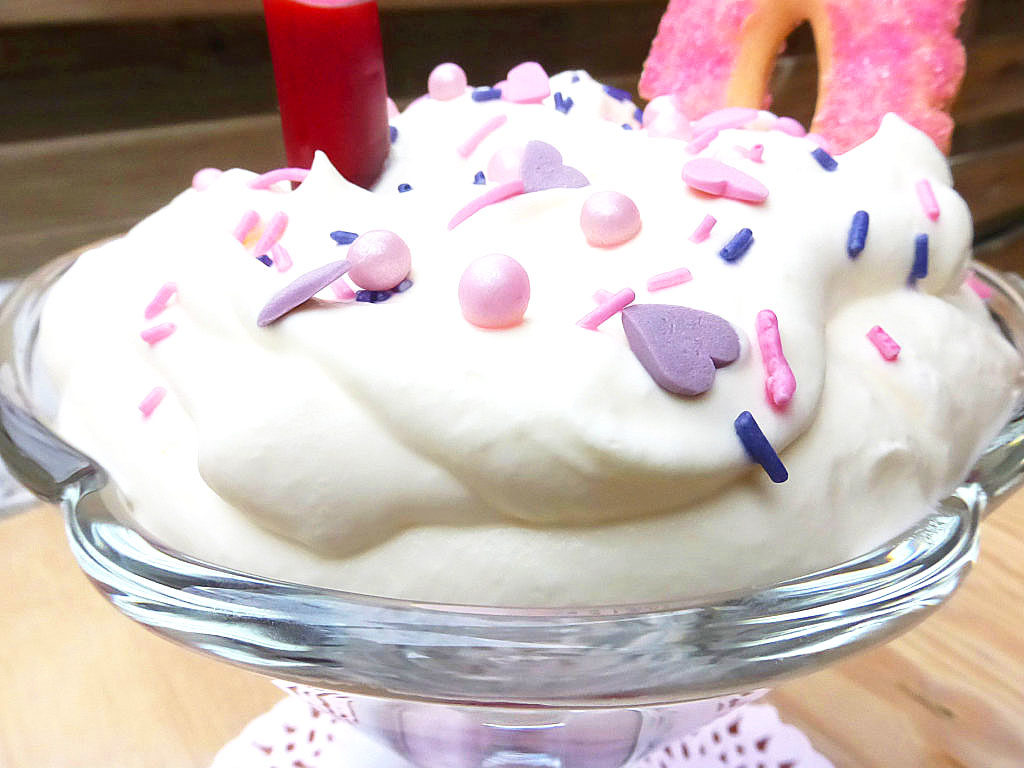 Like a lot of my recipes, this dessert is so adaptable, meaning you can throw whatever you like in.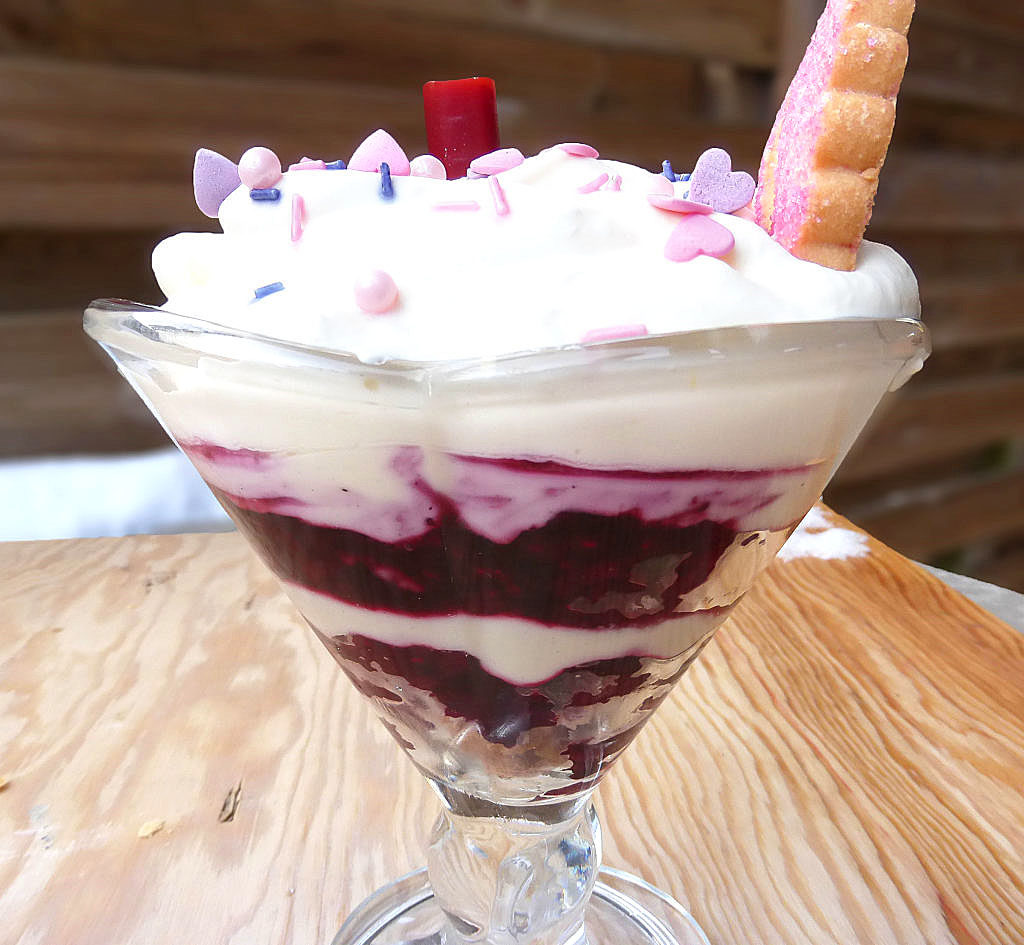 I made a cake the other day that turned out flatter than a pancake and that went in (this wasn't the first time I've used up baking disasters – I did the same with my chocolate and strawberry trifle, and in a similar vein, I used leftover cake for my chocolate truffles).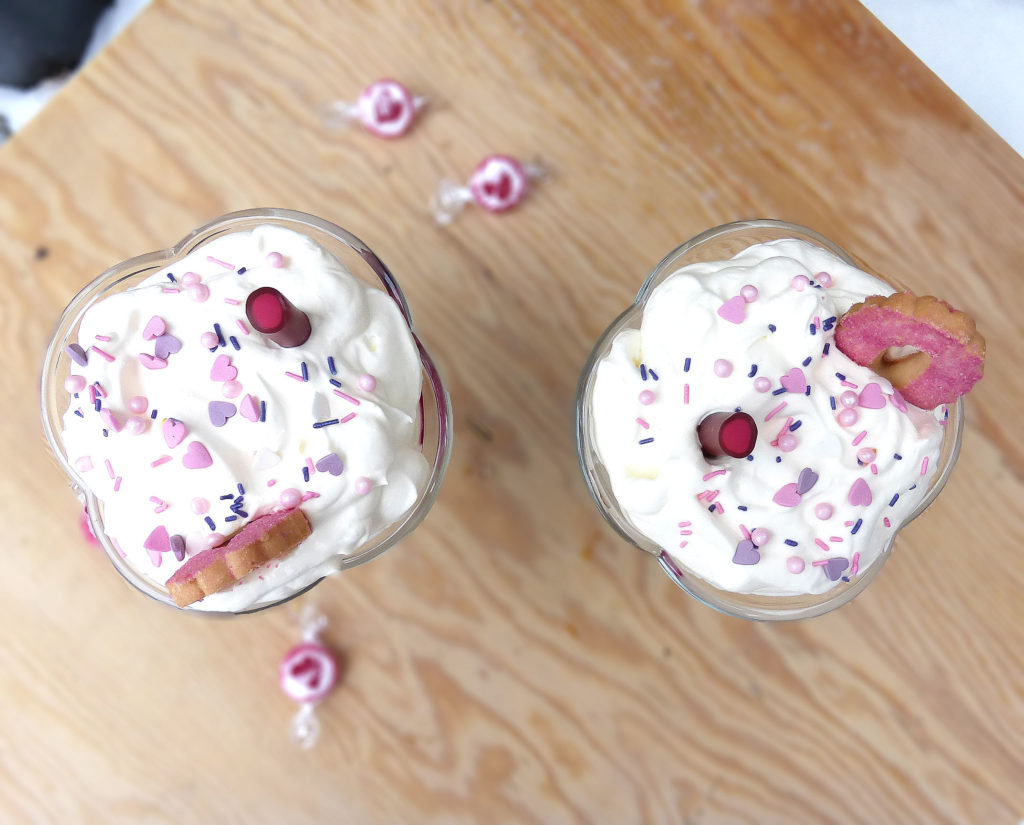 I also used a little cream cheese and icing sugar (the cheesecake part), along with some mixed berries, and tons (tons) of cream on top. There, how easy does that sound?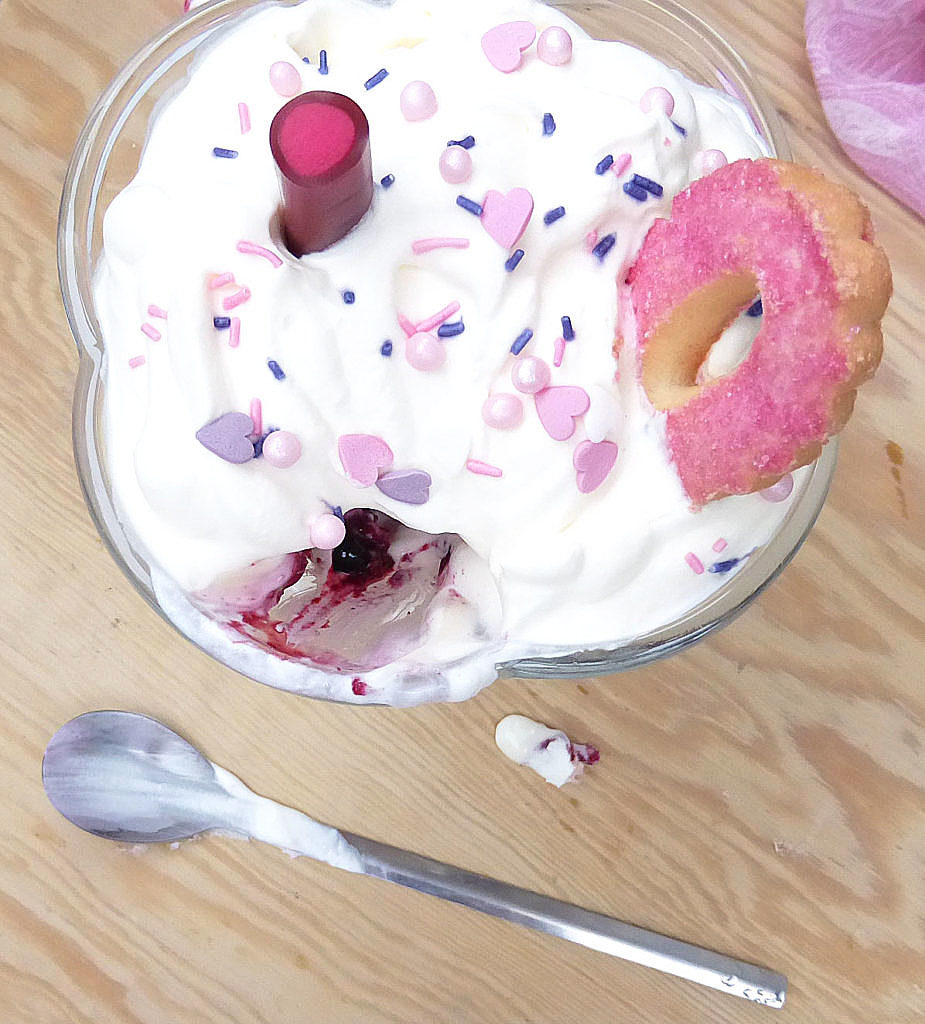 The ingredients below are enough to make two HUGE desserts, but if you are not going for a romantic twosome, they will easily stretch to making four family-sized portions.
Super Simple Berry Cheesecake Trifle
---
Ingredients
150g (1 cup) mixed frozen berries
1 tablespoon water
1 tablespoon honey
200g (1 cup) cream cheese
70g (2/3 cup) icing sugar
1 teaspoon vanilla sugar (see notes)
Leftover cake (or any other cake/muffins you might have)

Topping:

250ml (1 cup) whipping cream
Decorations

NOTES:

I vanilla sugar in my recipes. Here is a handy guide for converting to essence or extract.
Directions
~ Heat the fruit along with the water and honey and cook for around 10-15 minutes, just until the mixture has thickened but isn't mushy. Allow to cool.
~ Beat the cream cheese together with the vanilla sugar and icing sugar until nice and smooth.
~ Whip the cream until stiff peaks form and place in the fridge until ready to assemble.
~ To assemble: start off by placing a layer of cake in the bottom of your glass or bowl, and push it down a little. Pour over some of the fruit and then top with a little of the cream cheese mixture.
~ Repeat the process, then finally, top with the whipped cream. Finish off with any decorations you like (I used sprinkles, a little candy and a shortbread biscuit). Keep in the fridge until ready to eat. Enjoy!
7.8.1.2
77
https://www.theculinaryjumble.com/super-simple-berry-cheesecake-trifle/