These mini bundt Nutella lava cakes are the epitome of gooeyness.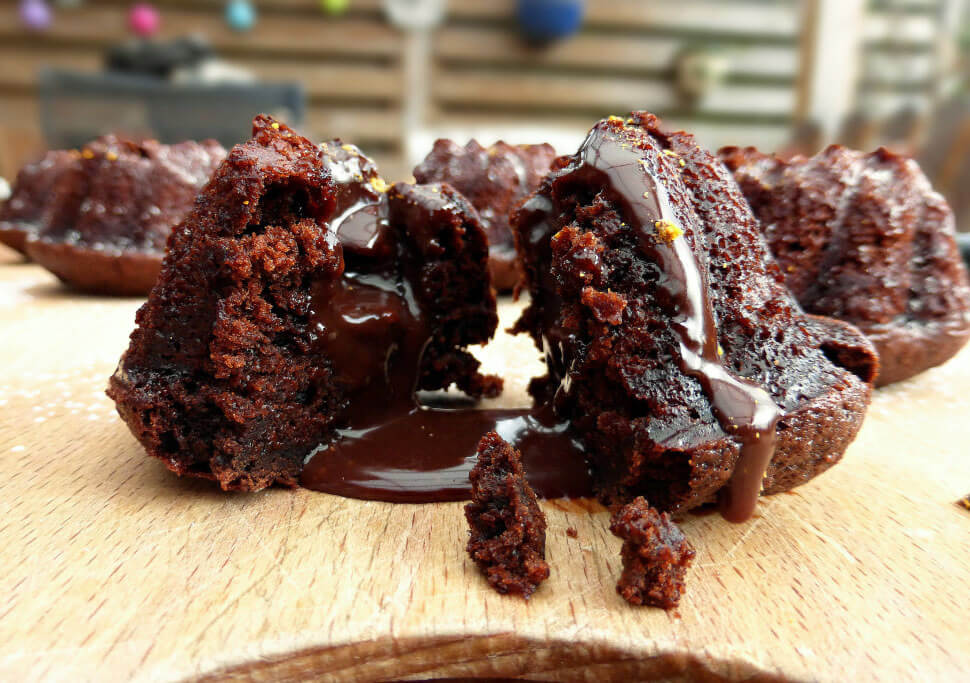 I loved using my mini bundt moulds to make my dainty mini lemon berry creations so much the other day that I thought I'd give them another whizz out.
This time, I made chocolate cakes oozing with Nutella lava, and if the pictures don't speak a thousand words, let me clarify something for you – these were divine.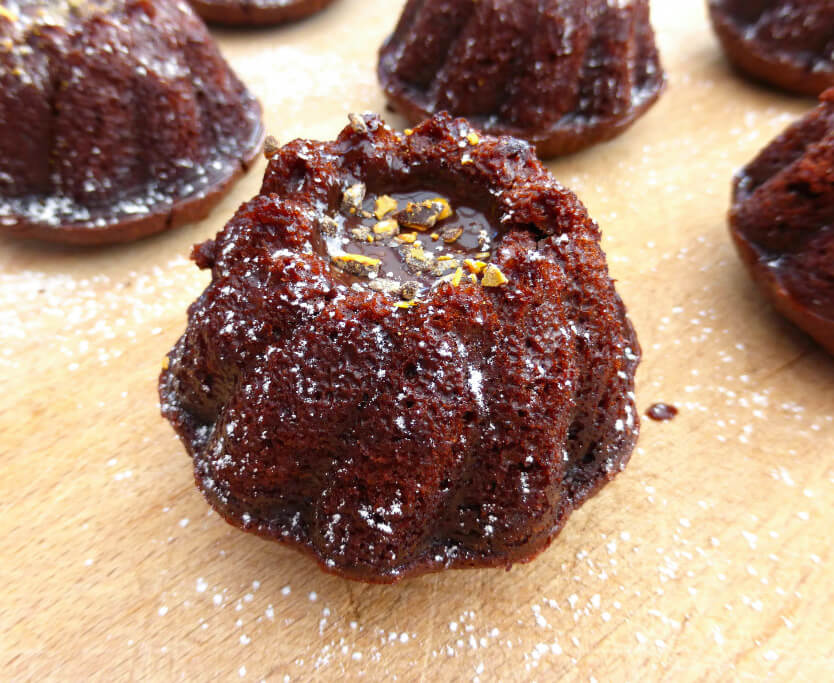 The cake is gooey and fudgy and the Nutella sauce with its chocolatey-ness and hint of hazelnuts is the icing on top filling in the middle.
The ingredients were enough to make 14 mini bundts – if you don't have bundt moulds, you could easily make these using cake cases or a traditional cake/muffin tin.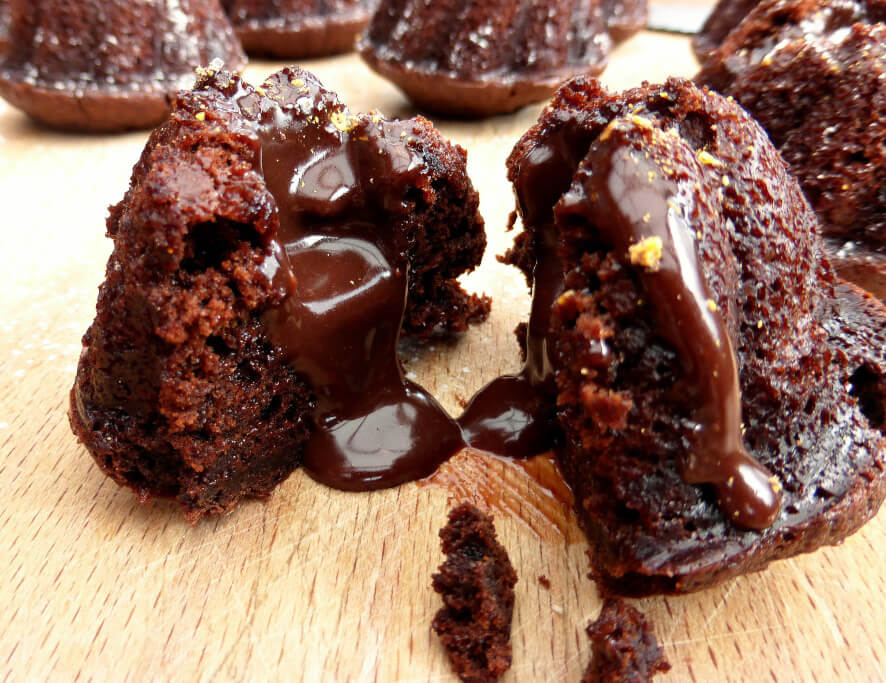 My bundt moulds have a hole that goes half way down into the cake so if you used regular cases, you could easily cut out a hole in each one once the cakes had cooled, and then pour in your Nutella.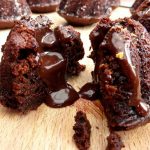 Mini Bundt Nutella Lava Cakes
Ingredients
Cakes:
250g

(1 + 1/4 cups) sugar

160g

(1 + 1/3 cups) plain (all-purpose) flour

60g

(2/3 cup) cocoa

1

teaspoon

baking powder

½

teaspoon

baking soda

pinch

of salt

1

egg

½

teaspoon

vanilla sugar

1/4

cup

vegetable oil

½

cup

milk

½

cup

hot brewed coffee
Nutella Filling:
100g

(1/3 cup) Nutella

3-4

tablespoons

milk

(warmed)

decorations

(optional)

icing sugar to sprinkle
Instructions
Pre-heat the oven to 175°C (350°F) and prepare a mini bundt tray or line up individual moulds on a baking tray (I used silicone).

Place all of the dry ingredients into a food processor and process for a short while until everything is well combined.

Add the egg and continue to mix. Then add the milk and oil and finally, the hot coffee. If you are left with a fairly runny batter - don't panic! It's supposed to be that way!

Pour the batter into the moulds and bake for around 20 minutes, until an inserted skewer comes out clean. Leave to cool completely before turning them out (the cakes are very soft when warm and will fall apart - trust me!).

For the ganache: Heat around 5 tablespoons of milk (you won't need it all but it is better to have too much than too little) just until the edges start bubbling. Place the Nutella in a bowl and pour over the milk one tablespoon at a time, until you reach the required consistency (it should be runny but still quite thick). Gently pour into each hole until the Nutella ganache reaches the top (you could add a little more if you would like it to pour down the sides of the cakes).

Sprinkle whatever you fancy over the top (I had some orange coloured chocolate left over from something else and used that) and then give each cake a puff of icing sugar to finish. Enjoy!