These Malteser chocolate cupcakes are a Malteser lover's dream cake.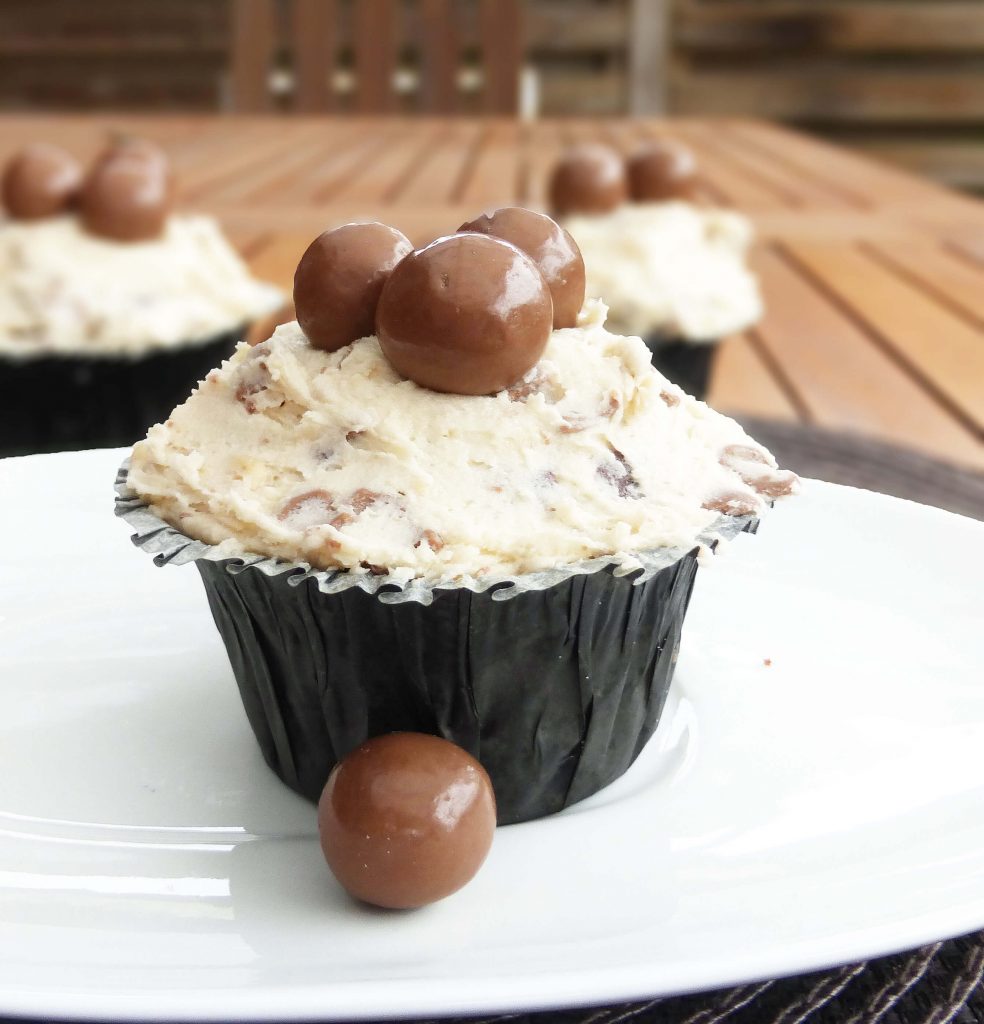 I think we're on pretty safe territory to say pretty much everyone loves a cupcake. Am I right? And there isn't really a bad way to do them, wouldn't you agree? But if you're a Malteser fiend like myself, this cupcake is the kind of thing you dream about. It has Maltesers in the cake, the buttercream frosting and even a few stacked up on top.
I've talked before about how Maltesers are not available to everyone but that any kind of chocolate, malty balls can be used as a replacement, such as Whoppers. Maltesers are no stranger in my life nor my blog and I use them (and eat them) a lot.
They adorn many of my recipes such as the sublimely decadent Nutella brownie layer cake, no-bake Oreo slice and my soft cookie bars and I would use them in every single dang recipe I make, if I could.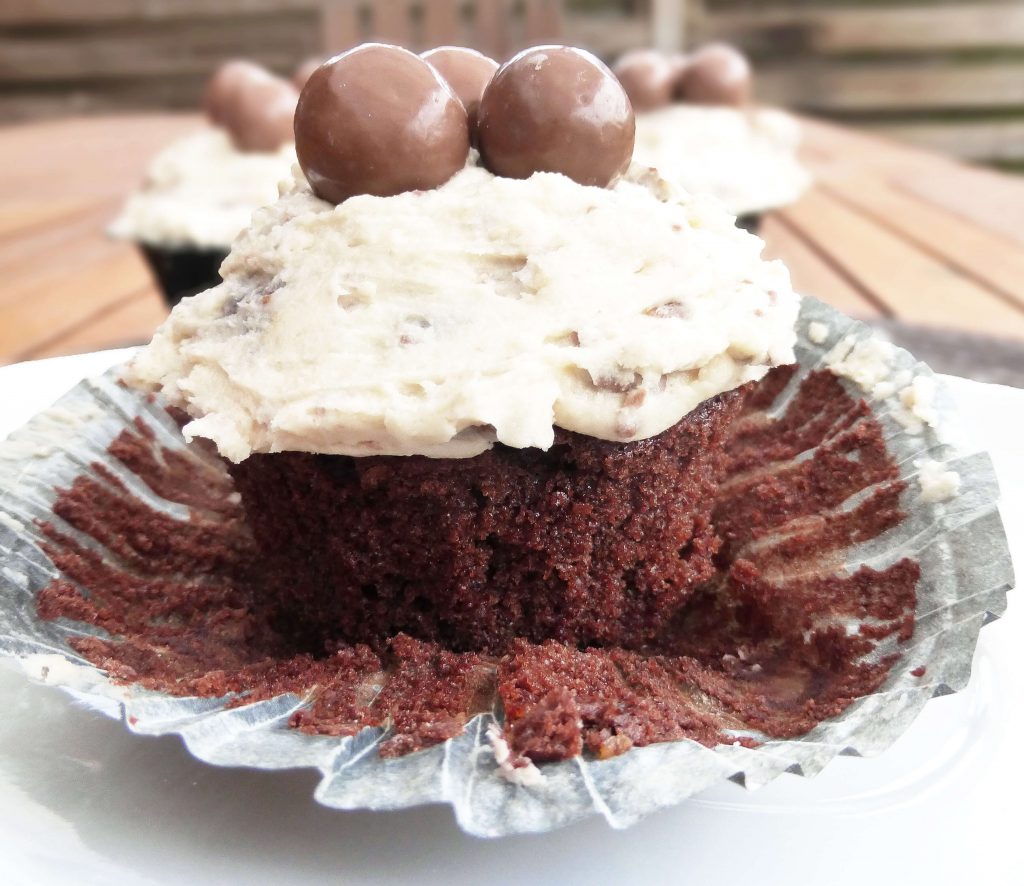 These cupcakes are simple to make with a fudgy texture and divine taste. There's also that crunch and malty-ness of the Maltesers thing going on, too.
The measurements below will make 9-10 cupcakes, depending on how large your cupcake cases are.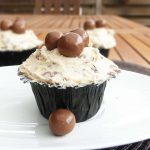 Malteser Chocolate Cupcakes with Malteser Buttercream Frosting
Ingredients
Cupcake:
40g

(3 tablespoons) butter (softened)

120g

(2/3 cup) sugar

100g

(2/3 cup + 2 tablespoons) flour (plain)

20g

(2 tablespoons) cocoa

1½

teaspoons

baking powder

½

teaspoon

vanilla sugar

100ml

(just under 1/2 cup) milk

50ml

(3 tablespoons) brewed coffee (cold)

1

egg

80

g

Maltesers
Frosting:
56g

(1/4 cup) butter (softened)

140-180g

(1-2 cups) icing sugar

½ to 1

tablespoon

milk
Instructions
Pre-heat the oven to 175°C (350°F) and prepare a muffin tin with cupcake cases.

Cream the butter and sugar and then whisk in the egg.

Add the flour, cocoa, baking powder, vanilla sugar, coffee and milk and whisk for a minute or two until well combined.

Blitz the Maltesers in a food processor until a mixture of fairly large pieces and fine powder are left (don't over work because it is nice to have little lumps of crunchy malt sweetness left). Gently stir half of the Maltesers into the batter and retain the other half for the frosting.

Pour the batter into nine or ten cupcake cases and bake for around 17-19 minutes. Remove from the oven and allow to cool completely.

For the frosting: Beat the butter and icing sugar together. If the mixture is too thick, add a little milk. Lastly, add the Maltesers and stir in. When the cupcakes are cool, spread the frosting over (or pipe it, if you prefer) and decorate with a couple of whole Maltesers. Enjoy!