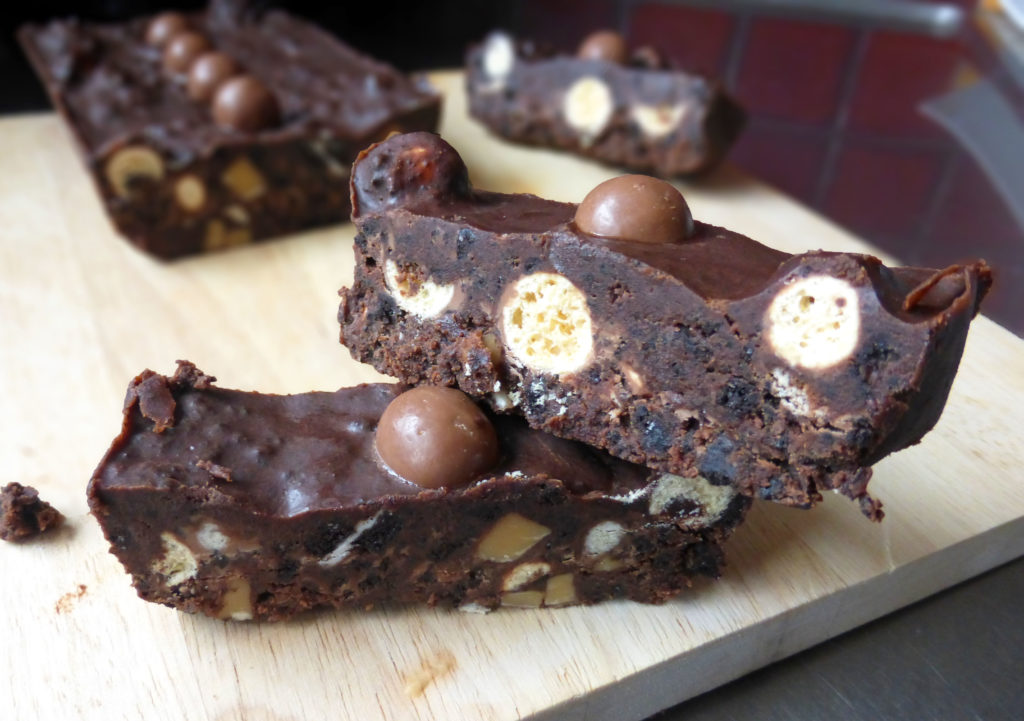 Every weekend I like to pull out all the stops and make something a little special. it invariably involves tons of chocolate, way too much sugar and bucket loads of butter.
This week was no exception – let me introduce you to heaven in the shape of a no-bake Oreo chocolate slice with fudge & Maltesers.
This recipe is super flexible and the ingredients can be amended to suit your own personal tastes. For example, you can vary the amount of Maltesers and fudge as it won't make any difference to the end product.
You can also use any chocolate. This time I used white (I'd run out of milk) and dark chocolate. Although you could make this no-bake Oreo chocolate slice with entirely milk chocolate and it would taste delicious, if you'd like a richer, darker looking tray-bake, you will need to use some plain chocolate.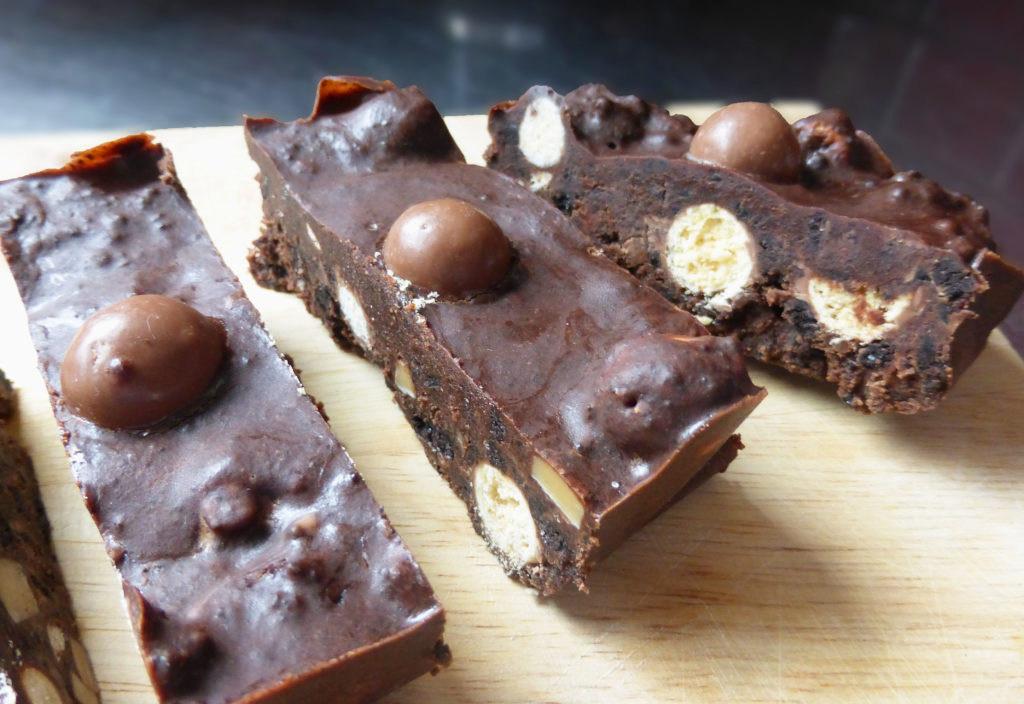 This easy to make treat is not for the calorie counters among us, so if you are on a diet, move swiftly on!
However, if you like to spoil yourself occasionally, and want to make something loved by everyone, try this!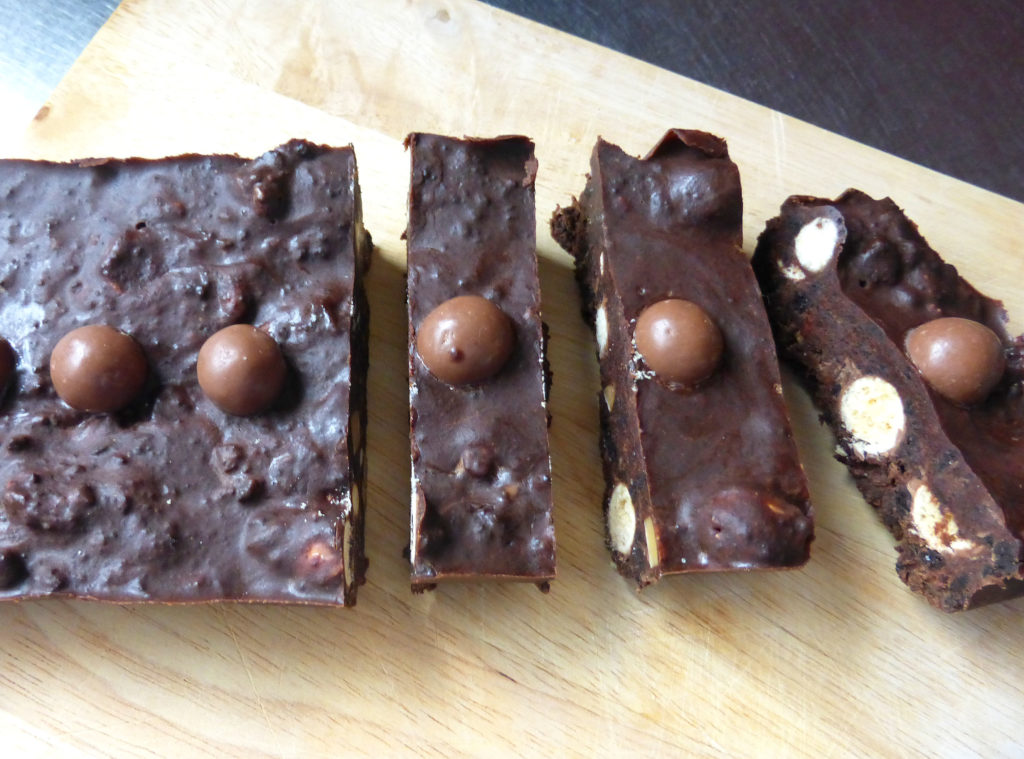 No-Bake Oreo Chocolate Slice with Fudge & Maltesers
---
Ingredients
100g (3½oz) Maltesers or Whoppers (with several extra for decoration)
50g (1 + 3/4oz) fudge (chopped into small pieces)
150g (5 + 1/4oz) crushed Oreos (or your preferred biscuit/cookie)
150g (5 + 1/4oz) chocolate
2 tablespoons light (golden) syrup
75g (2½oz) butter
Directions
~ Line a loaf tin with grease-proof paper with an overhang - this will make it easier to lift the tray-bake out when ready.
~ Crush the Oreos (or preferred biscuits) and pour into a bowl. Chop some of the Maltesers in half, and leave the rest whole and cut the fudge into small pieces. Add both to the crushed cookies.
~ In a large pan, gently heat the butter, syrup and chocolate, until just melted. Add the dried ingredients, and stir until just combined.
~ Pour into the loaf tin and push several whole Maltesers in gently along the top for decoration.
~ Leave in the fridge until completely hardened. Remove from the loaf tin and cut up into small pieces (each of the slices in my pictures were cut into three squares). Enjoy!
7.8.1.2
146
https://www.theculinaryjumble.com/nobake-oreo-chocolate-slice/
If you like simple, no-bake treats, feast your eyes on these:
No Bake Peanut Butter Salted Caramel Slices (gluten free & no refined sugar)
Chocolate Salami – simple, no bake dessert