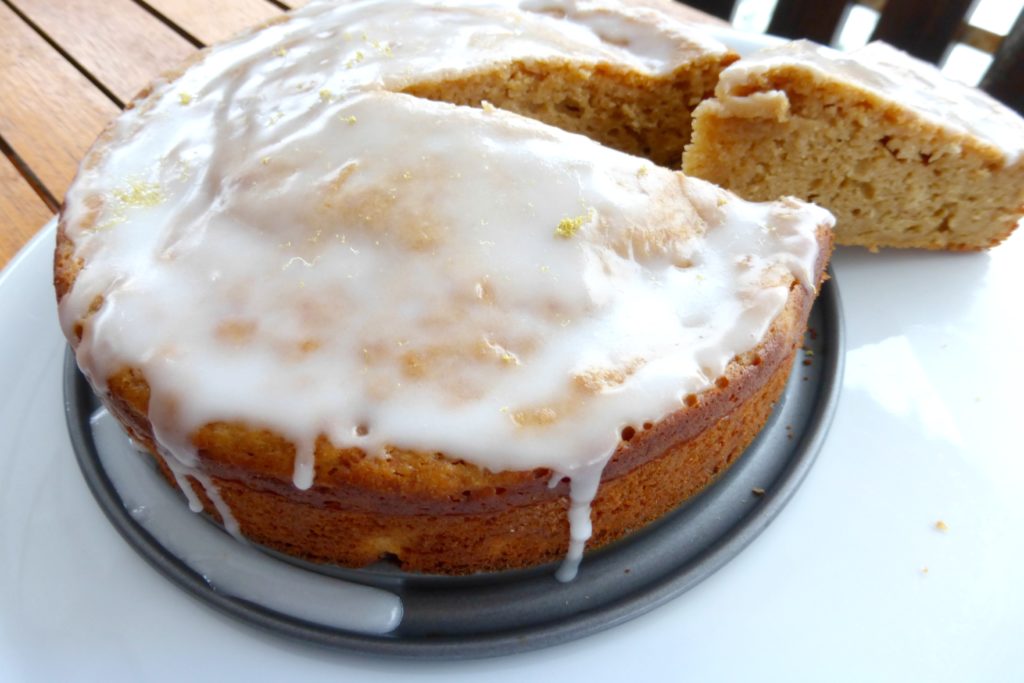 This grapefruit and coconut sugar cake has no refined sugar, and is low in fat. I love using yoghurt in cakes – not only can it replace a lot of the fat (making it much healthier), but it also gives baking a denser, less crumbly texture, which I really like.
I often find myself with fruit I need to use up and often use it in cakes, such as my Pineapple Chia Cake. The idea for this particular gorgeous, good-for-you cake came about when I spied a grapefruit sitting forlornly in my fridge, and the rest is history. The delicate hit of citrus combined with the coconut sugar, along with a denser texture, really works.
The cake is fairly small and the measurements below yielded six (or even eight smaller) slices.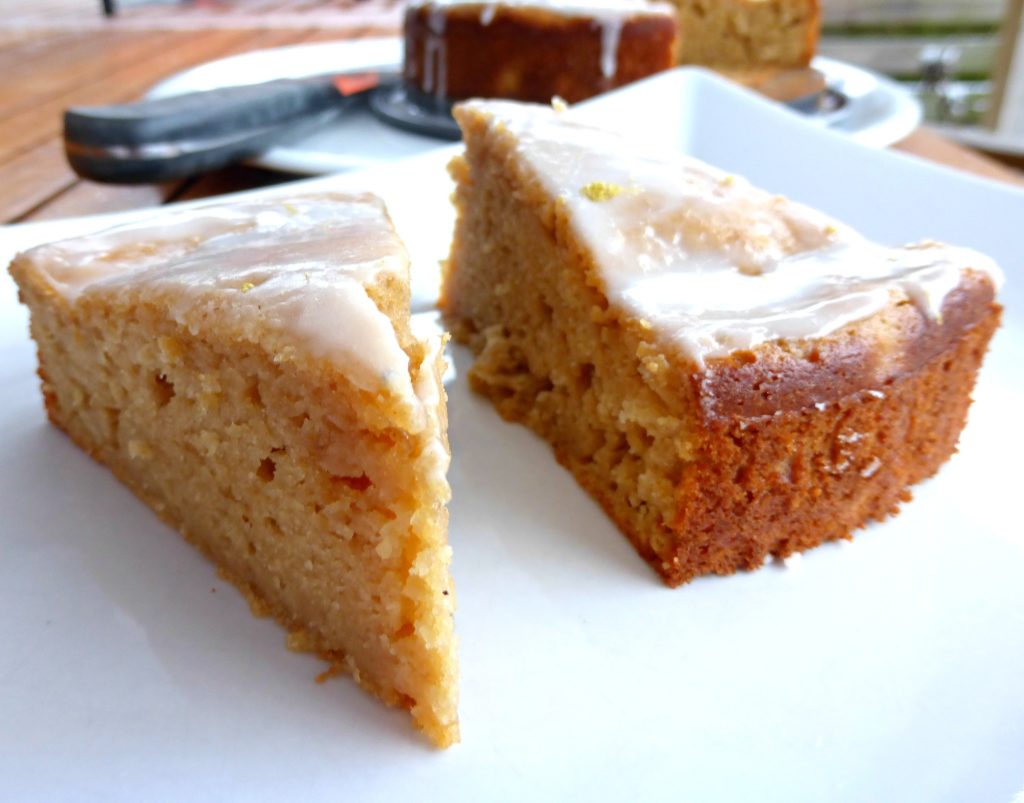 INGREDIENTS
Cake:
50g coconut (or raw brown) sugar
56g butter (melted)
2 eggs
115ml (1/2 cup) Greek yoghurt
2 tablespoons fresh grapefruit juice
100g plain (all-purpose) flour
1/2 teaspoon vanilla sugar
3/4 teaspoon baking powder
1/4 teaspoon bicarbonate (baking) soda
Glaze:
Around 100-200g icing (confectioners') sugar
2 tablespoons fresh grapefruit juice
Grapefruit zest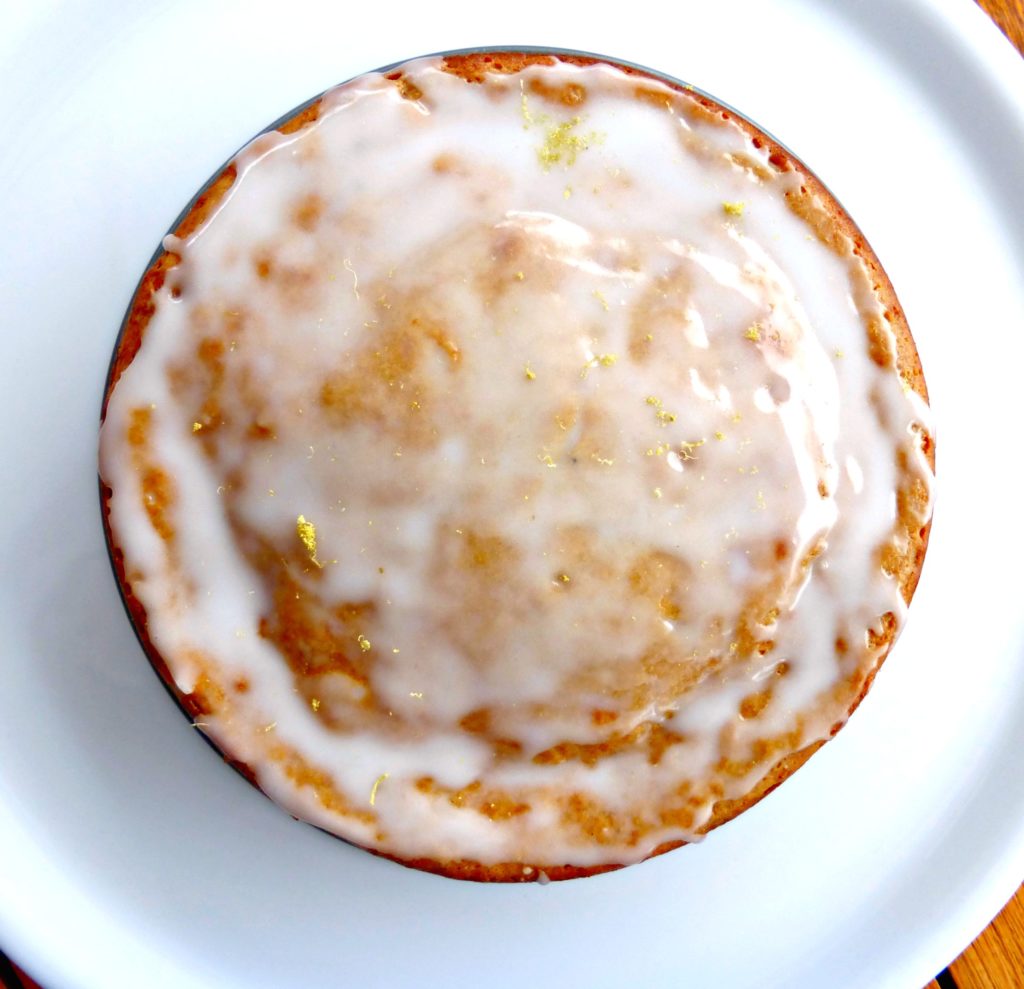 DIRECTIONS
~ Pre-heat the oven to 175°C and grease a small springform cake tin (mine was 6-7″).
~ Melt the butter and allow to cool for several minutes. Beat in the sugar and then add the eggs one at a time. Finally, add the yoghurt and grapefruit juice.
~ Sift the vanilla sugar, flour, baking powder and baking soda together and then stir into the wet ingredients until just combined.
~ Pour into the prepared pan and bake for around 18 minutes (or until an inserted skewer comes out clean). Leave to cool in the pan for a while and then remove the outside edge of the springform pan so that the cake can cool completely.
~ For the glaze: Mix the grapefruit juice with just enough icing sugar until a drizzle consistency is achieved (you may need more or less than the mentioned 200g, just add a bit at a time). Pour over the completely cooled cake, sprinkle with grapefruit zest, and then enjoy!