These simple chocolate mini bundts are topped off with a rich caramel cream cheese frosting.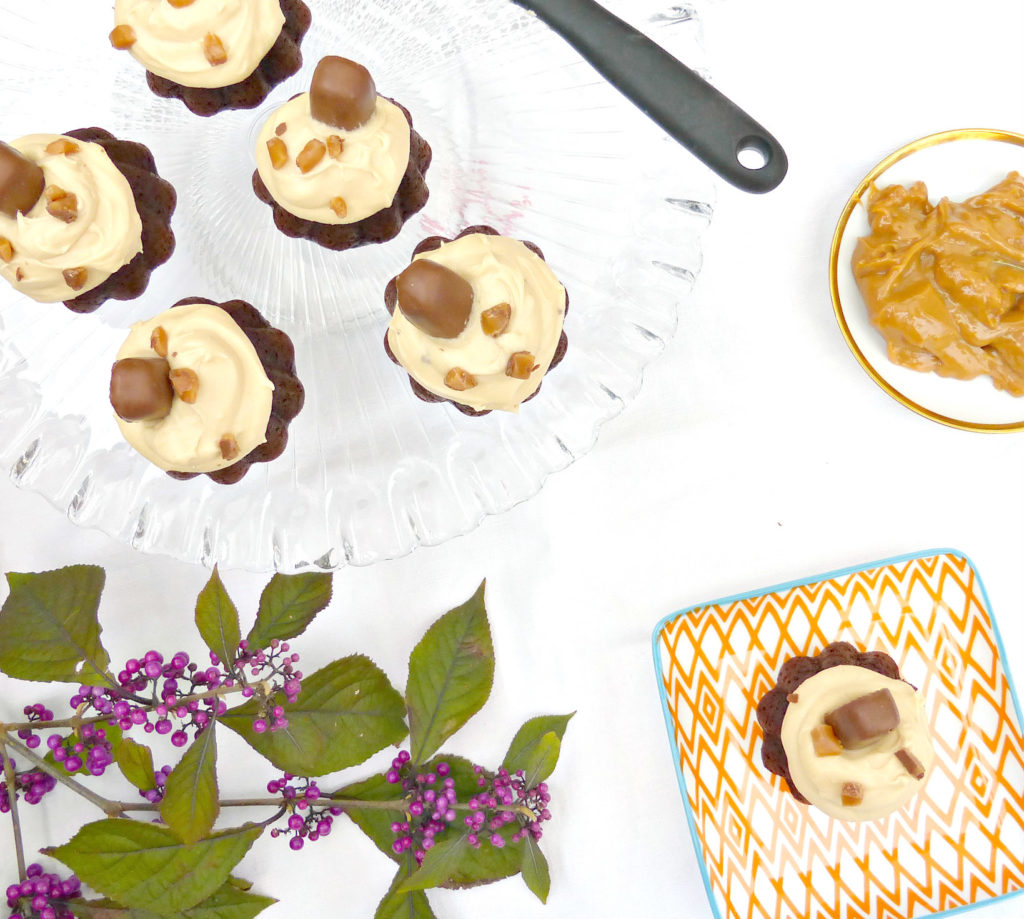 It's the weekend again, and as regular readers know, I like to make a little something naughty for the family to enjoy.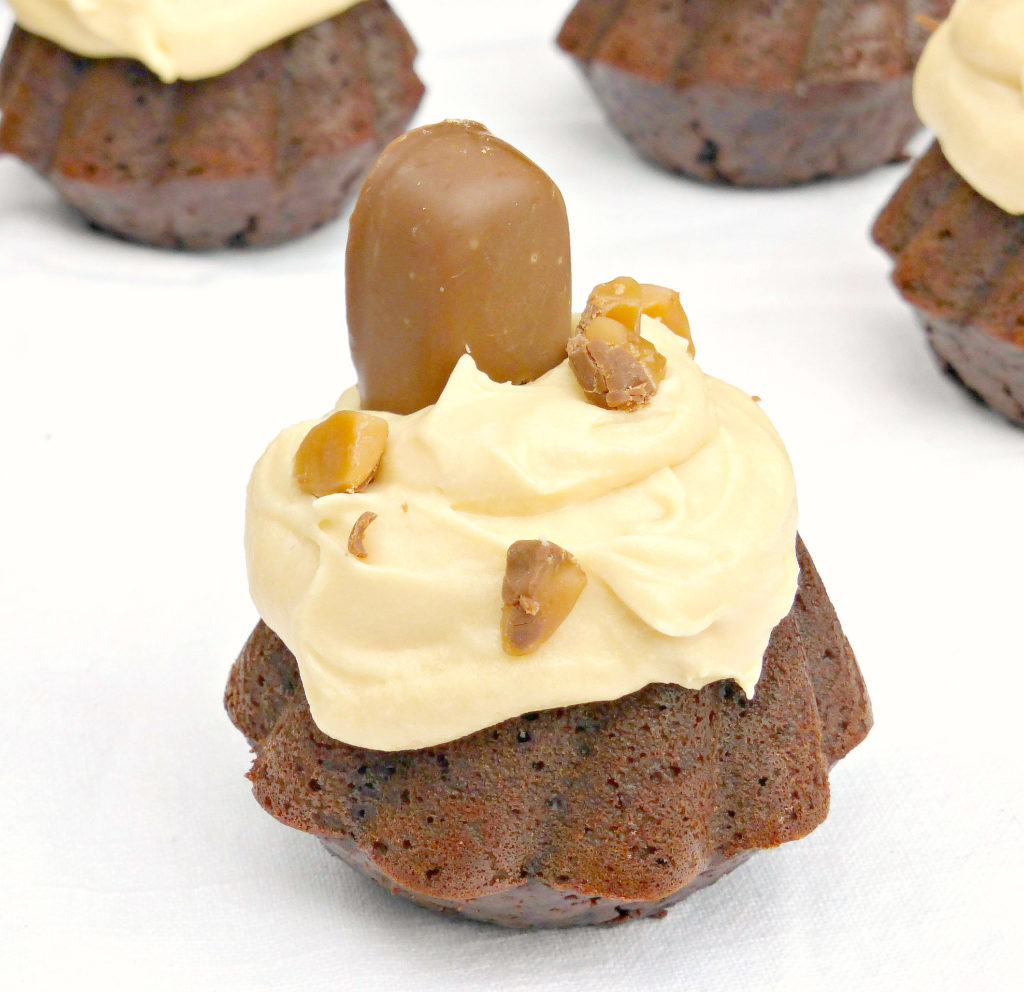 This weekend, it's mini chocolate bundt cakes with lashings (do people still say lashings? I feel a little like a character from the Beano or something) of caramel cream cheese frosting.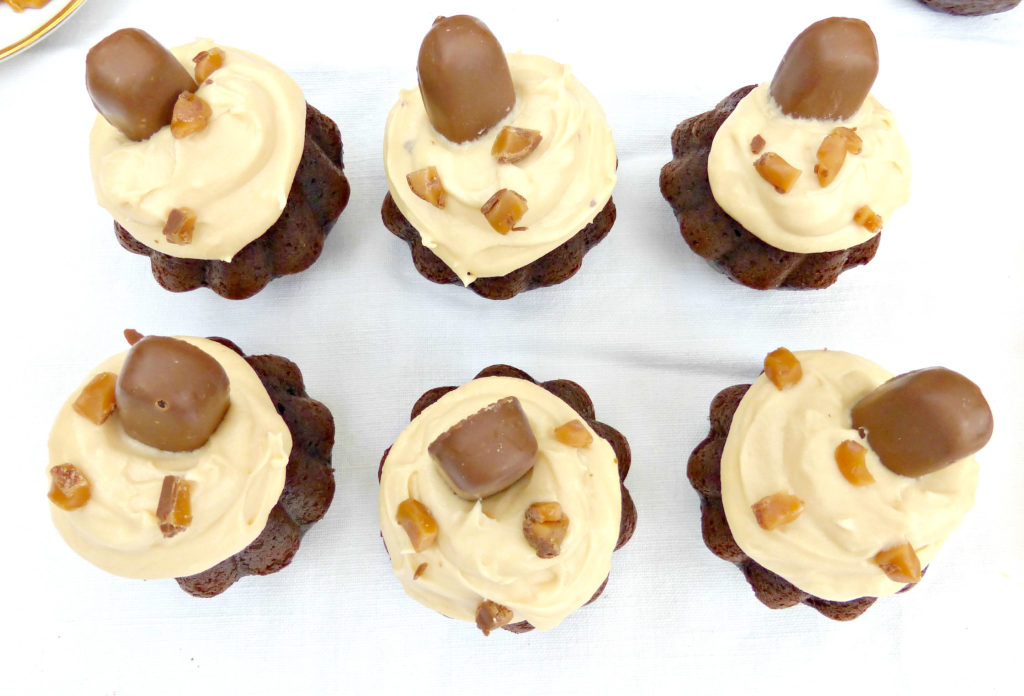 I love my silicone mini bundt cases but haven't given them an outing since the spring, when I made a simple lemon, berry and vanilla version, quickly followed by Nutella lava ones.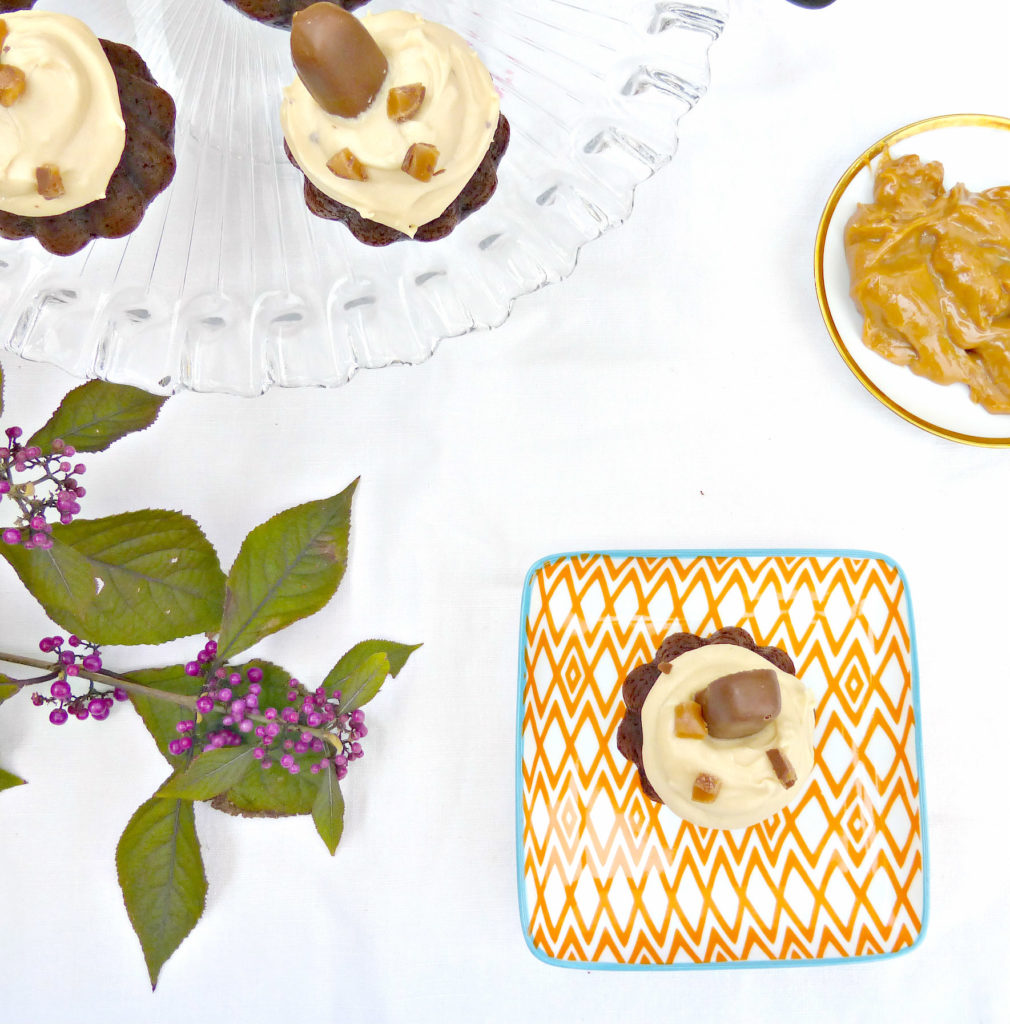 These I decorated with a sweet (candy) called Dumle, which is very popular here in Sweden. They are chewy toffee covered in chocolate, which went really well with the caramel – use anything you like to decorate yours.
So simple to make, just throw everything together in a food processor. The ingredients below made nine mini cakes – if you don't have bundt moulds, I think they would work just as good in cupcake cases.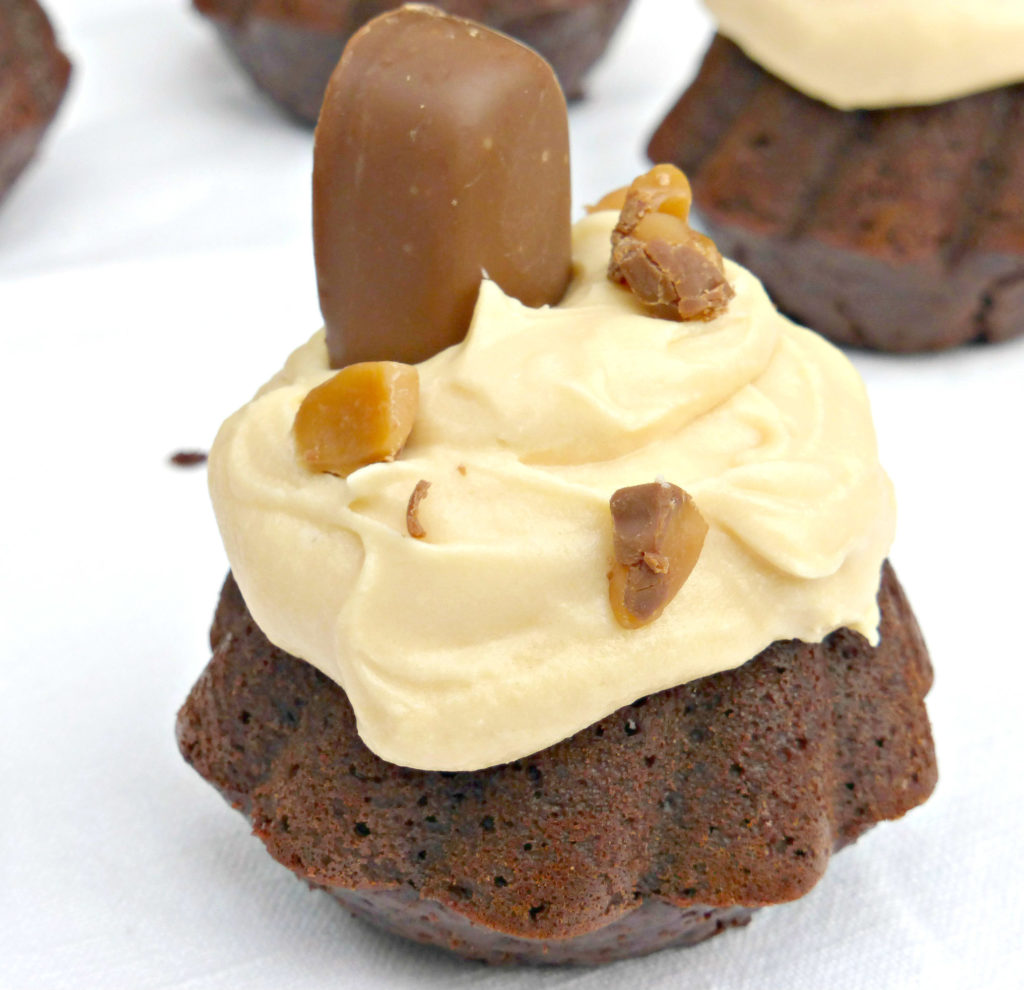 Chocolate Mini Bundts with a Caramel Cream Cheese Frosting
---
Ingredients
Cake:

100g sugar
85g flour
30g cocoa
1/2 teaspoon baking powder
1/4 teaspoon baking soda
1/2 teaspoon vanilla sugar
1 small egg
2 tablespoons vegetable oil
1/4 cup Greek yoghurt
1/4 cup milk
1 tablespoon instant coffee

Frosting

50g cream cheese
50g butter
40g caramel (I used Nestles' tinned variety)
1-2 cups icing sugar

Decoration

Caramel to fill the bundt holes (around 1 teaspoon each)
Soft toffee chocolates (optional)
Directions
~ Pre-heat the oven to 175°C. Prepare mini bundt moulds/cake cases.
~ In a food processor, mix all the dry ingredients together.
~ Beat in the egg followed by the Greek yoghurt. Mix the instant coffee with the milk and stir until dissolved, then also add to the mixture.
~ Work until everything is well combined then pour into the bundt moulds. Bake for around 20 minutes, then remove from the oven and allow to cool for around 20 minutes before removing from the moulds. Leave to cool completely.
~ For the frosting: beat the cream cheese and butter together then add the caramel. Add just enough icing sugar until a very thick, spreadable consistency is achieved.
~ Drop around one teaspoon of caramel into the hole of each cake and then slather on the frosting. Stick a chocolate caramel in the frosting, and finely chop a couple of caramels and sprinkle over for decoration. Enjoy!
7.8.1.2
4
https://www.theculinaryjumble.com/chocolate-mini-bundts-with-a-caramel-cream-cheese-frosting/