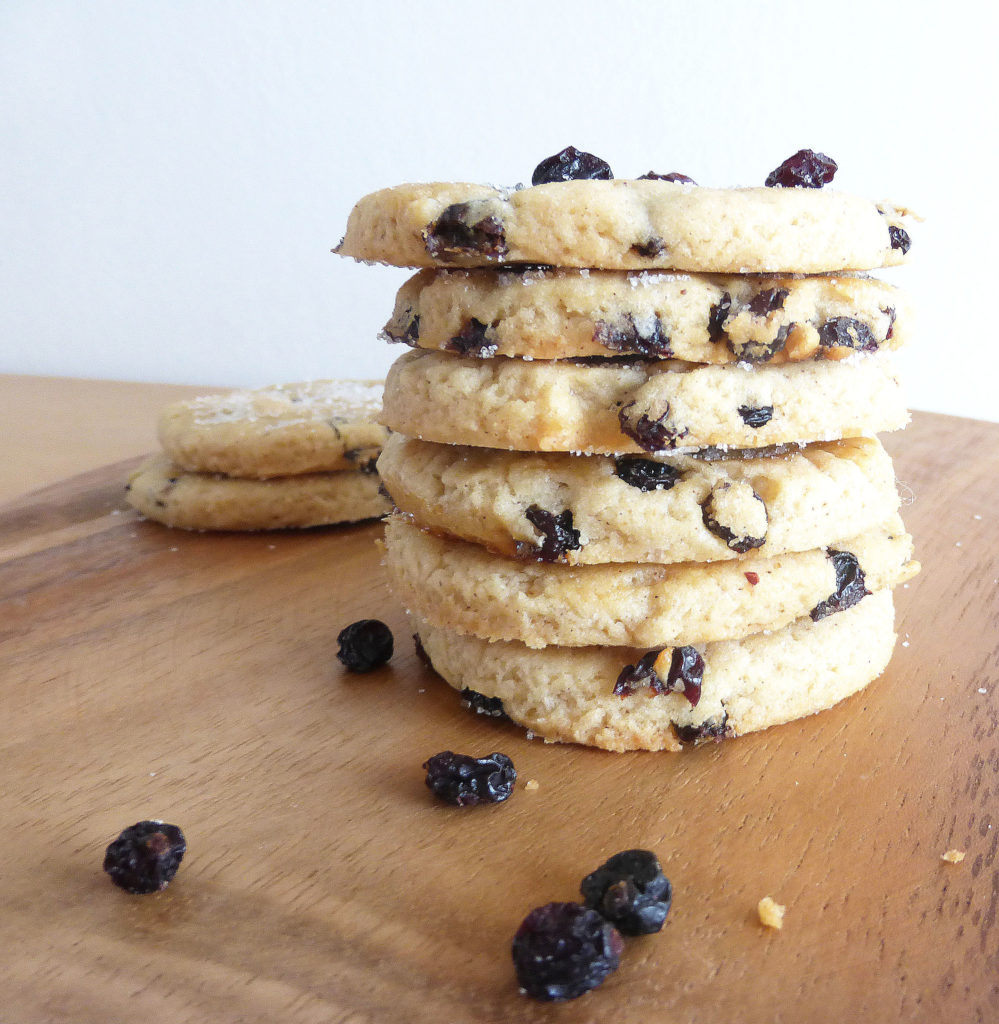 So, today's recipe is for traditional spiced Easter cookies! Up until a few days ago, I didn't even know there was such a thing called Easter biscuits (cookies). However, feeling the festivities approach, and wanting to bake something (but still a little reluctant to try Hot Cross Buns – don't ask!), I came across this recipe from Baking Inspiration. I haven't changed anything in the recipe, other than using a slightly smaller cookie cutter (6cm). In hindsight, it was a little too small, and their recommended 7.5cm would probably have worked better.
These traditional spiced Easter cookies remind me of fruit shortcake biscuits you can buy in the supermarket, and with chewy currants and a sprinkle of sugar, they taste pretty good!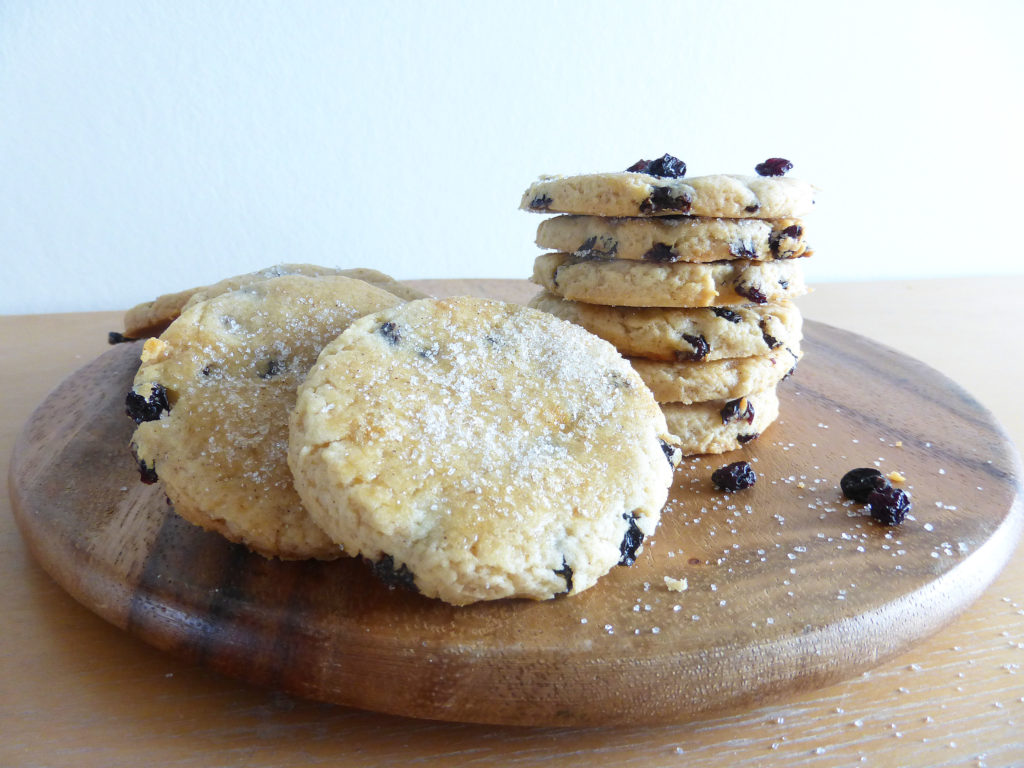 Traditional Spiced Easter Cookies with Currants (from scratch)
---
Ingredients
200g (1 + 2/3 cups) plain (all-purpose) flour
1/4 teaspoon salt
1 teaspoon of mixed spice
75g (1/4 cup + 2 tablespoons) sugar (plus a little extra for sprinkling)
100g (7 tablespoons) butter
1 egg (separated)
50g (1/4 cup) currants
2 tablespoons of warm milk
Directions
~ Pre-heat oven to 180°C (350°F). Prepare a baking tray (either by greasing or using grease-proof paper).
~ In a large bowl, sift the flour, salt and mixed spice.
~ In a separate bowl, cream the butter and sugar until soft and creamy, then beat in the egg yolk.
~ Fold in the flour mixture, along with the currants.
~ Gently warm the milk for a few seconds in the microwave and add to the mixture. Stir until just combined.
~ On a floured surface, knead the dough and then roll out until thin.
~ Using a cookie cutter, gently cut out the cookies. Roll the remaining dough again, and continue to cut out cookies until all the dough has been used.
~ Place on a baking tray in the middle of the oven and bake for around 8 minutes.
~ Remove from the oven and brush the tops of the biscuits with the egg white (make sure you get it all over the cookie, or the colouring will be uneven when baked) and sprinkle with sugar.
~ Return to the oven for another 3-6 minutes until golden brown.
~ Allow to cool on a wire rack. Enjoy!
7.8.1.2
103
https://www.theculinaryjumble.com/traditional-simple-easter-cookies/
If you like simple cookies, check out these recipes:
Märtas Skurna Chokladkakor (Swedish Sliced Chocolate Cookies)
Dark Chocolate Chip Olive Oil Cookies