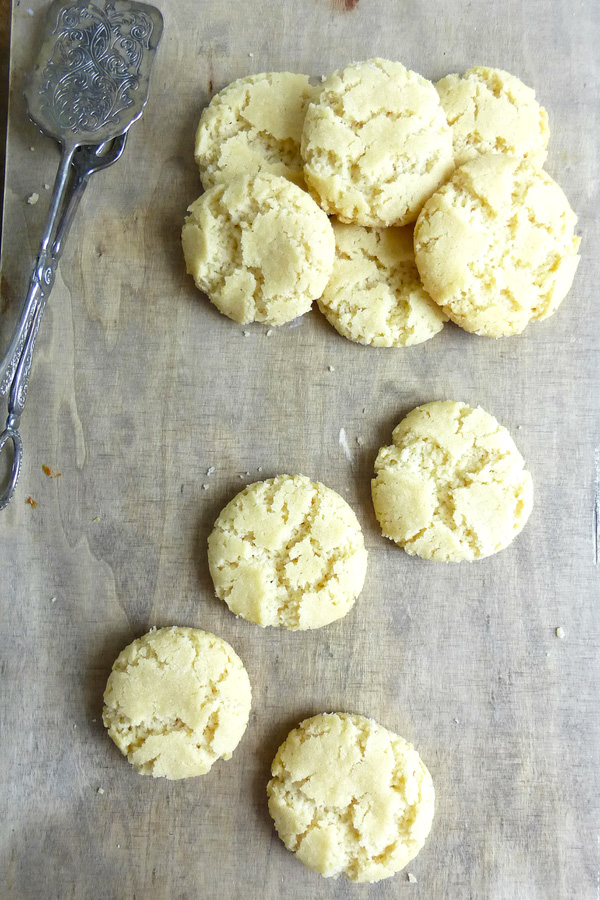 Drömmar cookies are popular, traditional cookies in Sweden, with an unmistakable light and airy texture, one that is positively melt-in-the-mouth. They are made with a special ingredient: hjorthornssalt, which is also known as ammonium bicarbonate or "Baker's Ammonia".
These days, it is synthetically produced, but in olden times, it was actually made by pulverising the horns of deer (hjort is the Swedish word for deer). Swedish Food.com have a little more in-depth explanation, if you're interested!
I am not sure if you can get hjorthornssalt anywhere other than Scandinavia, but I know specialist Swedish shops like Scandikitchen stock it. I have read that using baking powder or bicarbonate of soda might produce a similar effect. However, the amazing thing about these little biscuits is their texture – the ammonium bicarbonate causes little pockets of gas, leaving the drömmar cookies with a melt-in-the-mouth, light and airy texture, which makes them totally unique and like nothing else I've ever tasted. So, if you want to make authentic drömmar, you will probably need the real thing!
The measurements below make around 30-40 drömmar cookies, depending on how small they are. Traditionally, the cookies are small but I find it hard to get them tiddly.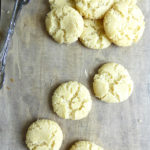 Swedish Drömmar (seriously melt-in-the-mouth vanilla cookies)
Ingredients
100

g

butter

260

g

sugar

2

teaspoons

vanilla sugar

115

ml

vegetable oil

220

g

plain

all-purpose flour

1

teaspoon

hjorthornssalt
Instructions
Pre-heat the oven to 150°C (300ºF). Line two baking trays with grease-proof paper.

Beat the butter, sugar and vanilla until it is smooth and fluffy

Add the oil a little at a time, until incorporated.

Mix the hjorthornssalt with a little of the flour and add to the oil/butter mixture. Add the remaining flour and mix well.

Divide the dough into two and work both into long rolls (it isn't the easiest dough to handle and the best thing to do is squeeze it until you can manipulate it into rolls). Cut each roll into 15 or 20 pieces and roll into balls (again, there may need to be some squeezing going on to achieve this).

Place on the prepared trays with space in between and bake in the middle of the oven for around 20 minutes, just until only the edges are starting to brown - the cookies will be fairly pale, but this is how they are supposed to look! The are fairly delicate so let them sit on their baking tray until they've cooled then move them to a wire rack and allow them to cool completely.
If you'd like to see more of Sweden's traditional cookies, check these recipes out:
Blackberry Jam & Vanilla Snittar
Märtas Skurna Chokladkakor (sliced chocolate cookies)