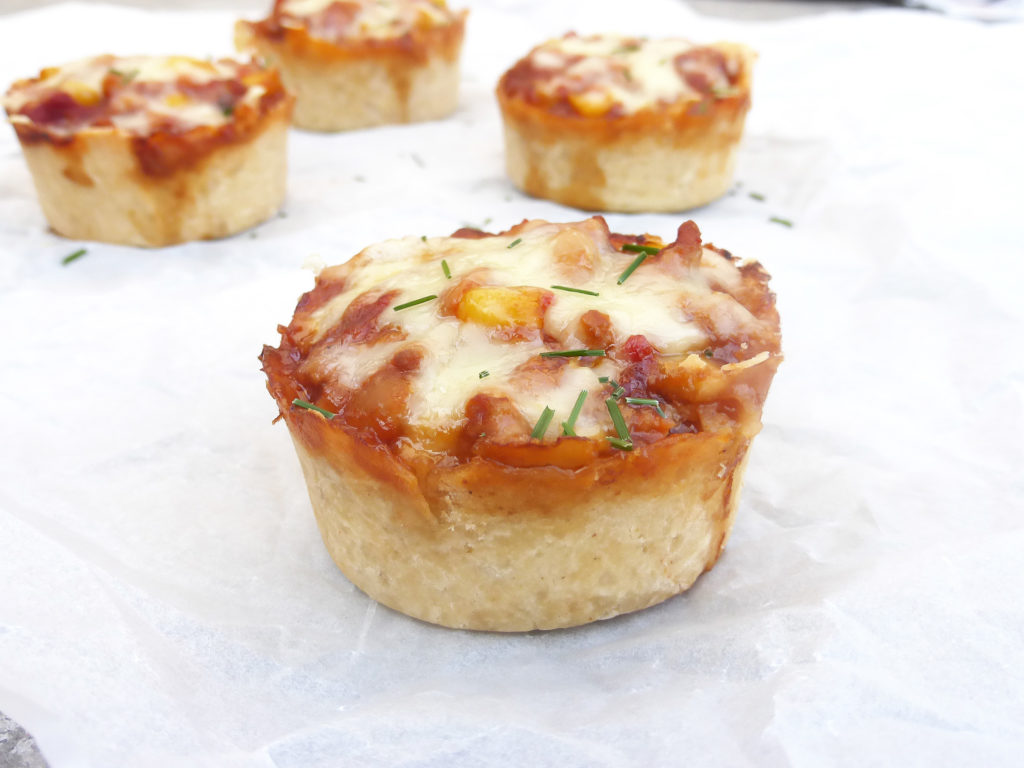 Chilli con carne is a meal that we make time and time again in our house – it's such a winter warmer and belly-filler, and is always appreciated by the whole family. We always make a huge pan of it, meaning there are invariably tons of leftovers.
We usually freeze the leftovers and have made it into taco pies and various other meals. These pies came about on a whim one afternoon when deciding what to feed the kids for dinner, and wanting to use up some chilli in the freezer (don't stick to chilli though – if you have bolognaise sauce or anything else, use that instead).
They are quick and easy to make (after all, the filling is already done), low in fat, gluten free, and easy on your pocket. How you enjoy them is really flexible too as they go great with salad, jacket potatoes or chips (fries). They would also make a brilliant addition to any lunchbox.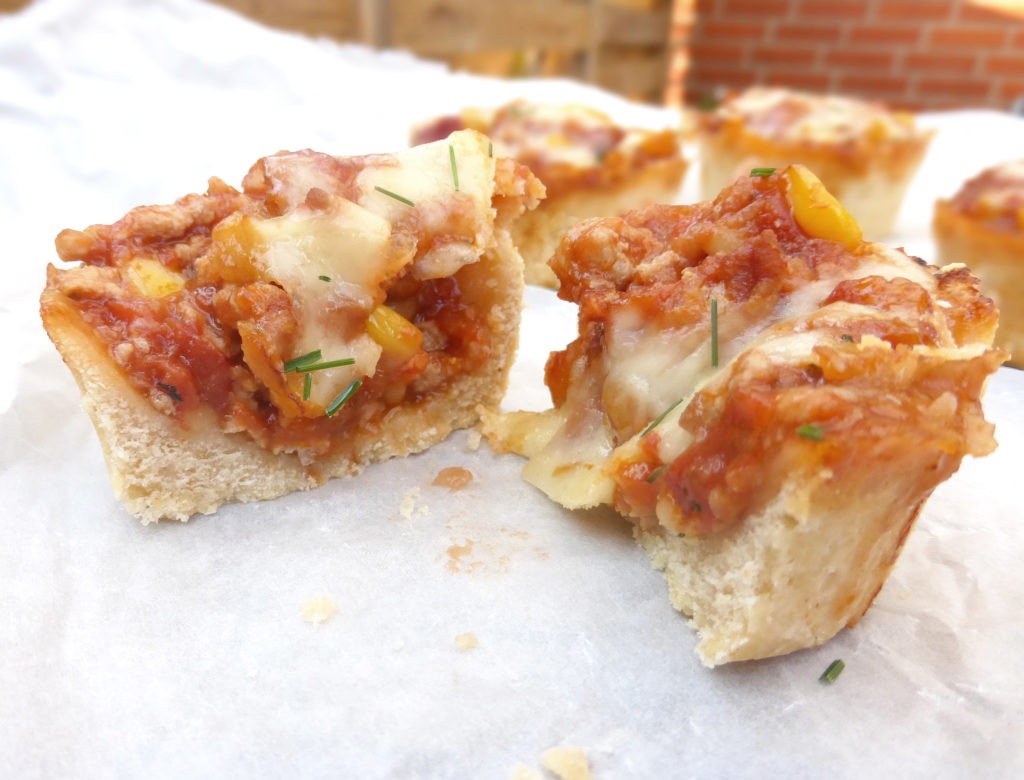 I've made gluten free pastry many times before, using my own blends of different flours (often depending on what I have in the cupboards), to make my mini cottage cheese and chive quiches, fajita pie and sour cream and goats cheese pie.
However, this time, I used a ready-made blend from Doves Farm as I'd found some in my local supermarket. To be honest, I've not noticed a huge difference between a shop-bought blend and my own, and would definitely come down to personal choice and convenience.
The measurements below made six pies.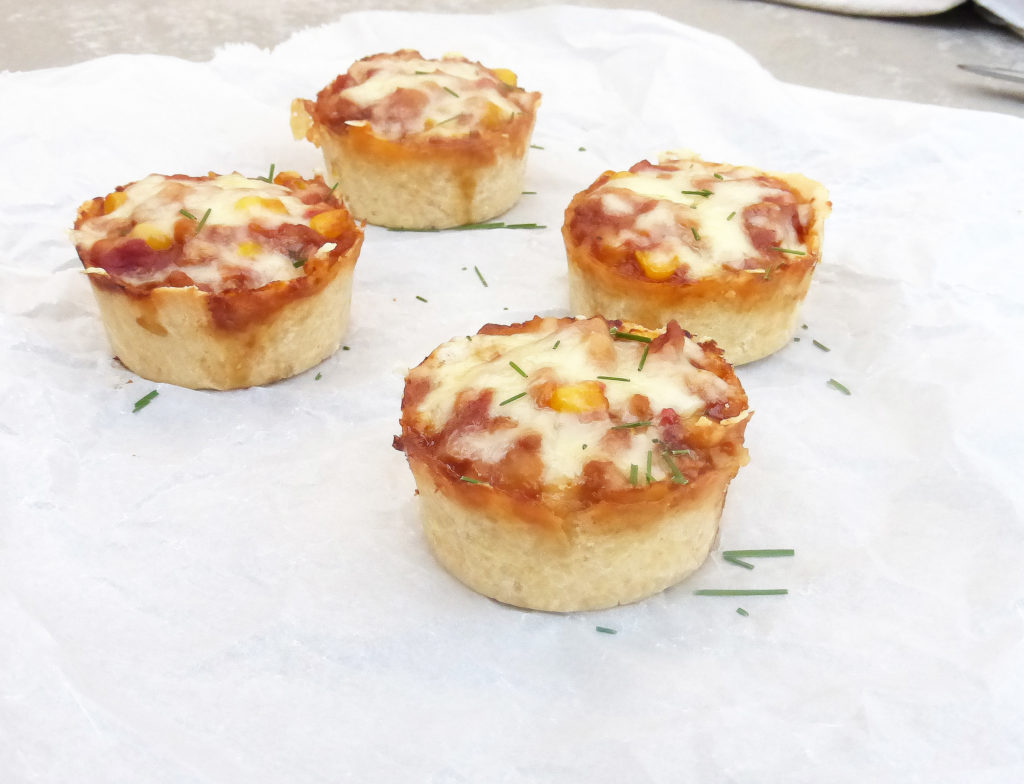 Individual Leftover Chilli Pies (Gluten Free)
---
Ingredients
120g (1 cup) gluten free plain flour (I used Doves Farm) - see notes
1/4 teaspoon chilli powder
1/2 teaspoon salt
40g (2 tablespoons) butter (cold and chopped into small pieces)
1 egg
1 tablespoon water (if needed)
Leftover chilli or bolognaise
Grated cheese (for sprinkling)
Chives (finely chopped) for decoration

NOTES:

You could use regular plain (all-purpose) flour if you preferred; however, your may need to alter the other ingredients as the properties of gluten free flour are different.
Directions
~ Pre-heat the oven to 190°C (375°F). Grease six holes in a non-stick muffin pan with a little butter.
~ In a bowl, mix the flour and chilli powder together, add the salt and finally, the chopped butter. Rub together until the mixture resembles breadcrumbs.
~ Beat the egg and then stir into the dry ingredients. Add a little cold water, ONLY if needed. The end result should be a dough which is workable but not too sticky or dry.
~ Cut into six equal pieces and roll into balls. Push down with the back of your hand to make a rough circle, then place them in the prepared muffin tin. Gently work the dough with your fingers until it is evenly distributed and pushed up the sides of the muffin pan holes. Place in the fridge for 30 minutes and then using a fork, make holes in the bases, then bake for around 10 minutes. Remove from the oven and let the pastry cool for a while.
~ Fill with your chilli or whatever else you are using, sprinkle with a little cheese, and then place back in the oven just until the chilli is hot, and the cheese has melted and turning brown. Sprinkle with chives and serve immediately with a salad, chips, jacket potato or simply on their own. Enjoy!
7.8.1.2
73
https://www.theculinaryjumble.com/individual-leftover-chilli-pies-gluten-free/