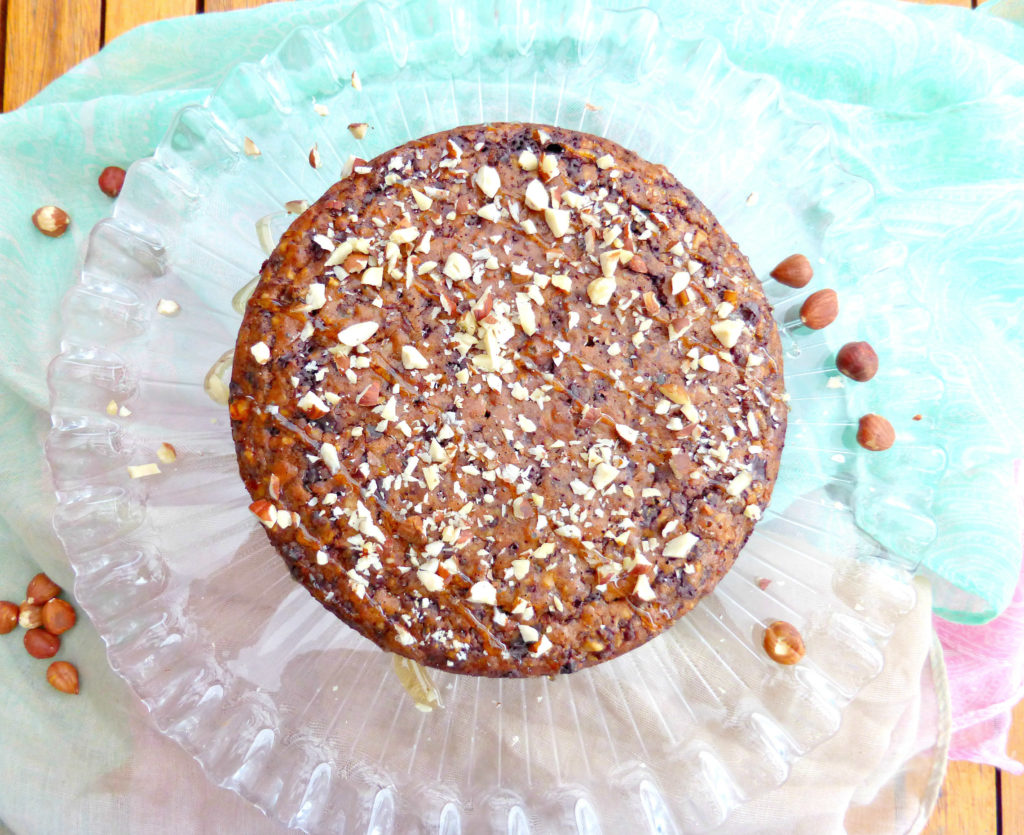 You may have noticed by now that I love cake. And cookies. And chocolate. And, well, you get the gist. The only problem is that when you make a whole cake packed with chocolate and smothered in frosting, some poor, poor soul has to eat it (oh, the sacrifices I have to make).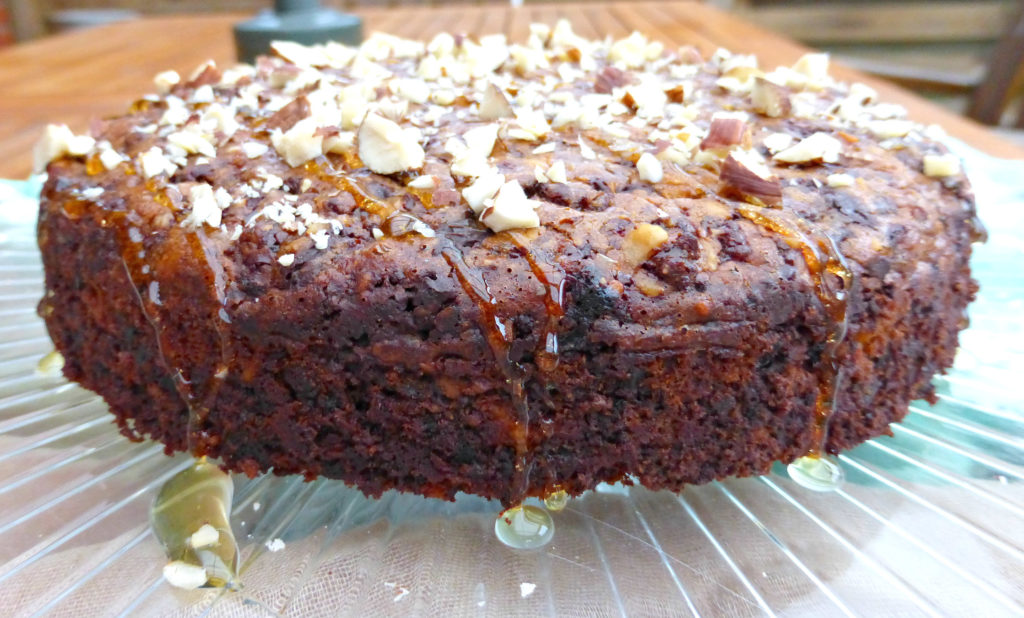 Thing is, when you are getting on a bit, and no longer in your 20s (okay. Your 30s), butter and sugar are not your allies. Nope. Not one bit. I eat a balanced diet, with home-cooked meals almost every night, so it's not all bad. It's just that the lure of the cake is having disastrous results on my ever expanding waistline.
So, I've made a conscious effort to ditch a little of the butter and sugar in some of my recipes. Like this cake with dark chocolate, dates and honey for sweetness, and olive oil. It is gluten free, too, so kerching – bonus points all round, people!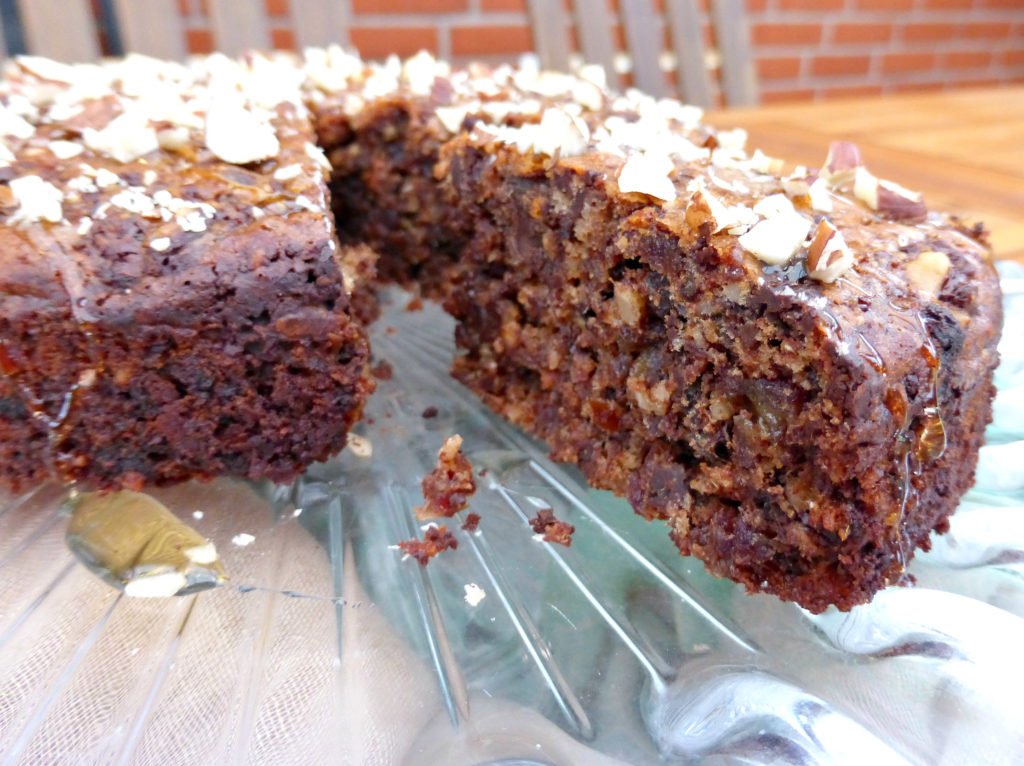 And you know what? It's good. Really good. The texture is cakey, although a little crumblier than a regular sponge cake. But you won't miss the butter, refined sugar or gluten one little bit. Trust me.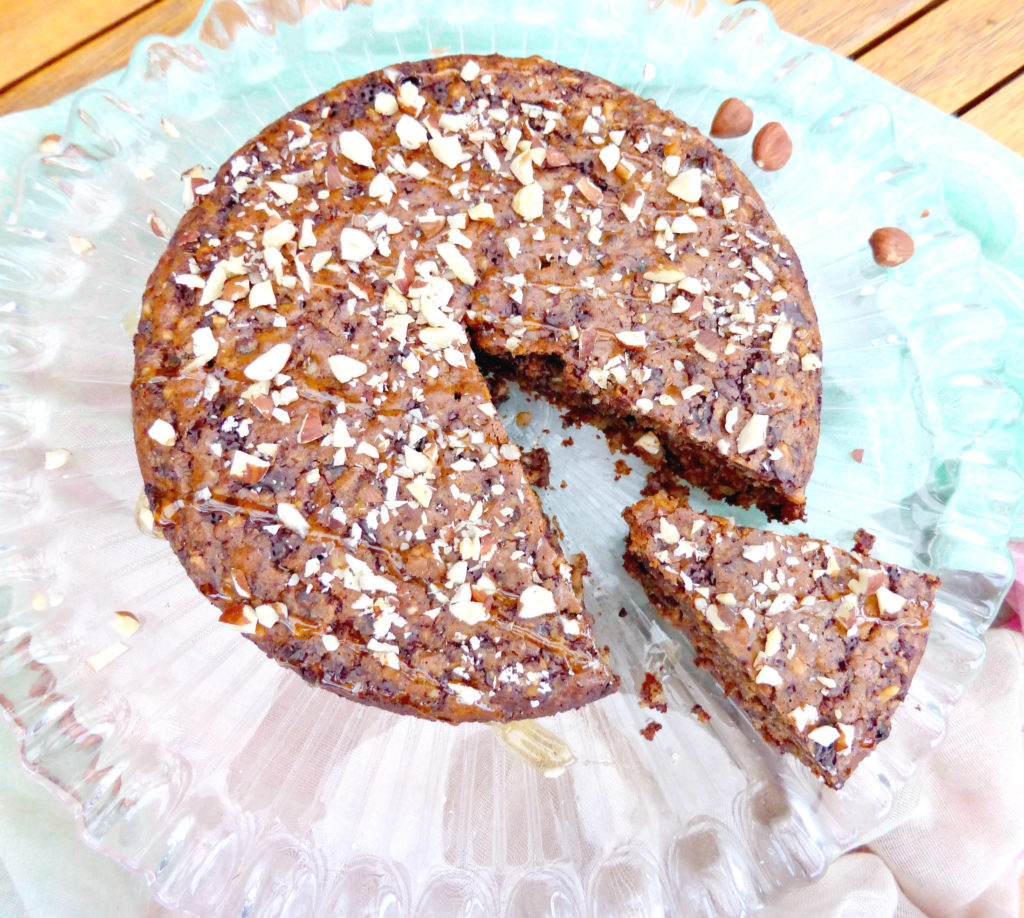 The cake is fairly small – my pan is 18cm (6″) but it will easily feed 8 people. The recipe is very adaptable, so feel free to swap the hazelnuts for any other nut and use coconut oil instead of olive oil.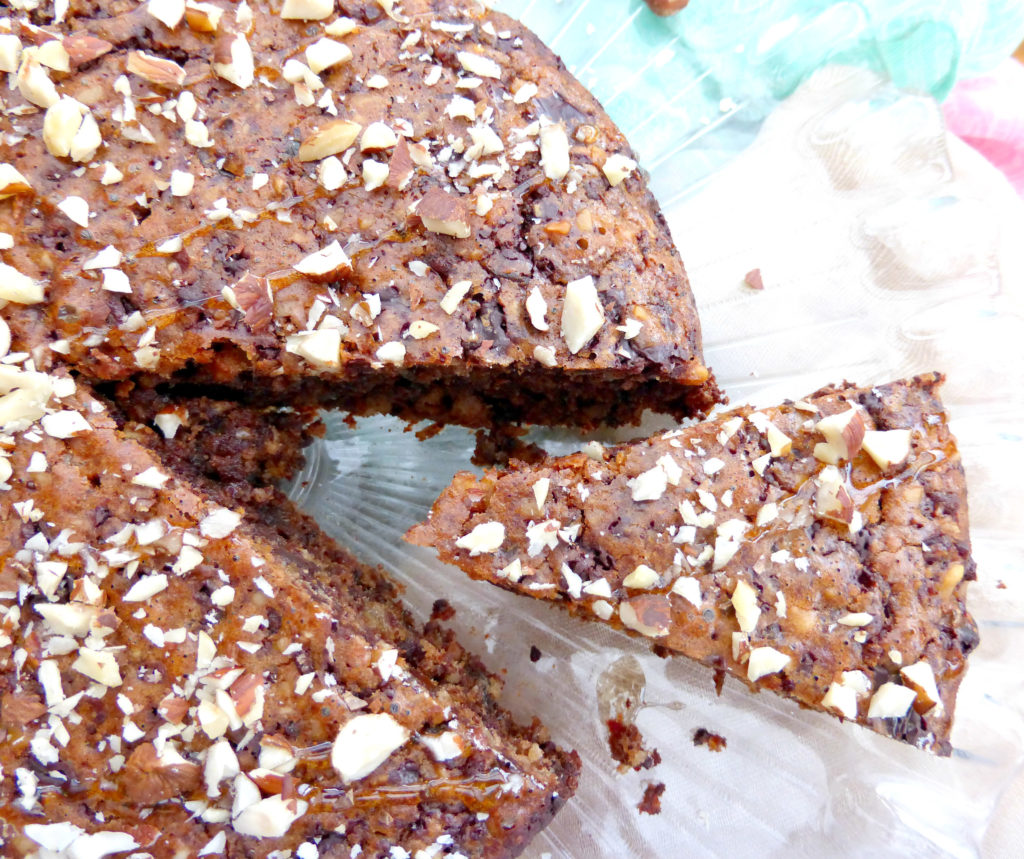 Hazelnut, Date and Dark Chocolate Cake (no refined sugar, butter or gluten)
---
Ingredients
100g (just over 1/2 cup) dates (pitted)
50g (1/3 cup) hazelnuts
100g (1/2 cup) chopped good quality dark chocolate
50ml (1/4 cup) olive oil
1 tablespoon potato flour (NOT starch)
1 teaspoon baking powder
1 teaspoon vanilla sugar
2 eggs

Topping:

Handful of hazelnuts finely chopped
Honey (for drizzling)
Directions
~ Pre-heat the oven to 200°C (392°F). Cocoa and grease a small spring-form pan (mine is 18cm / 6 inches).
~ In a food processor, blitz the dates, hazelnuts and chocolate until fairly fine, then add the olive oil and continue mix just until everything is combined.
~ In a separate bowl, mix the potato flour, baking powder and vanilla sugar, then add to the other ingredients, stirring until just combined.
~ In another bowl, whisk the eggs until light and frothy and then gently fold into the other ingredients until they are nicely incorporated.
~ Pour into the prepared tin and bake for around 20 minutes (when ready, an inserted skewer will come out clean). Leave in the pan to cool for a while before removing the outer spring-form edge. Allow to cool completely and then drizzle over some honey and sprinkle a few chopped nuts.
The cake lasts amazingly well without drying out - keep it covered and it will be good to eat for several days. Enjoy!
7.8.1.2
31
https://www.theculinaryjumble.com/hazelnut-date-and-dark-chocolate-cake-no-refined-sugar-butter-or-gluten/
This recipe has been adapted from this (recipe in Swedish).