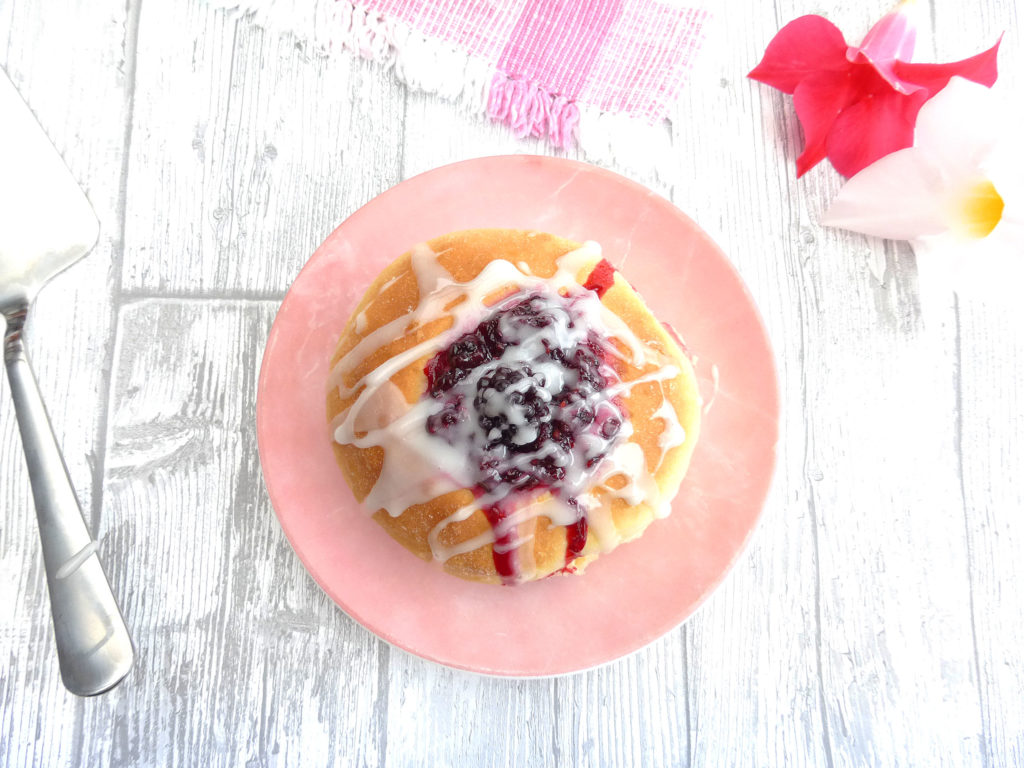 Regular readers will know I like bread, and because of my love affair with the doughy stuff, I recently did something I rarely do: bought something entirely on impulse.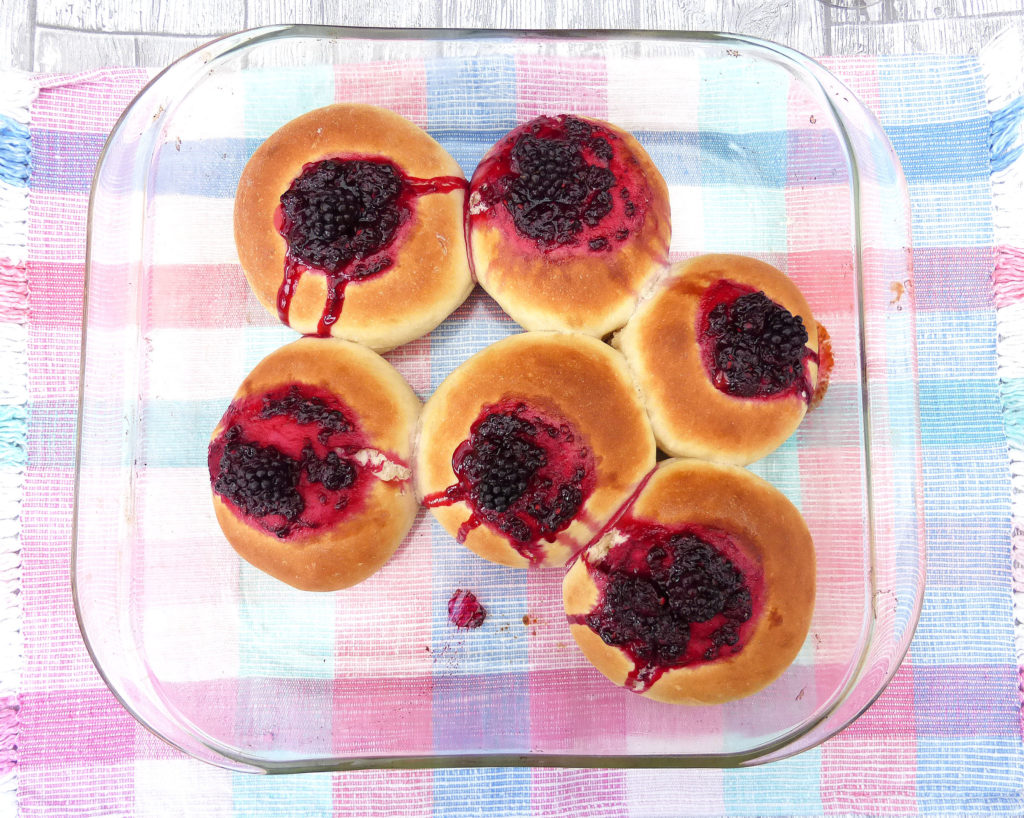 As I slowly meandered down the aisles of my local Lidl one morning, I spotted a bread machine at a VERY reasonable price. I picked it up and trundled off with it, without so much as a backward glance.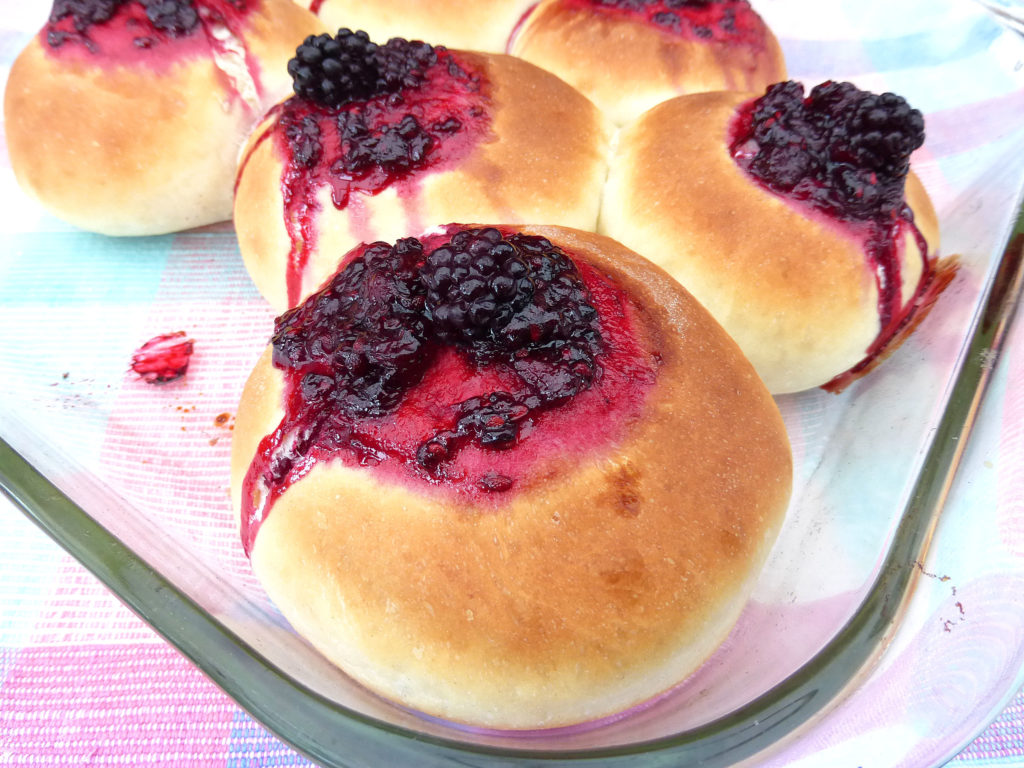 That's huge for me. Massive. I am one of those infuriating people who need a million years to decide between two types of cereal in the morning, and everything I consider buying is weighed up in my mind (do I really need it?) before getting it.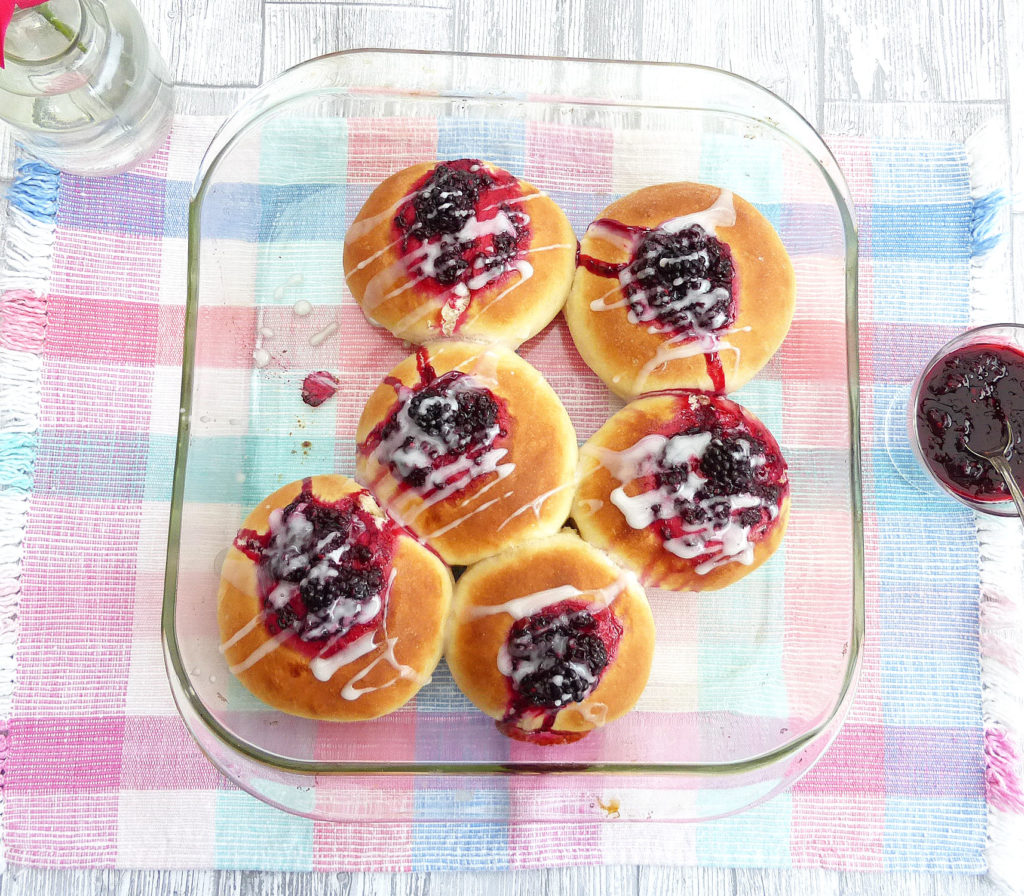 Oh, how glad am I that spontaneity won that day – I adore my bread machine! Although I love the end result of making bread (what's not to love, though?) I can stand the process, namely kneading and the mess.
My bread machine has taken the grotty bits of baking bread far, far away, and made me one happy lady.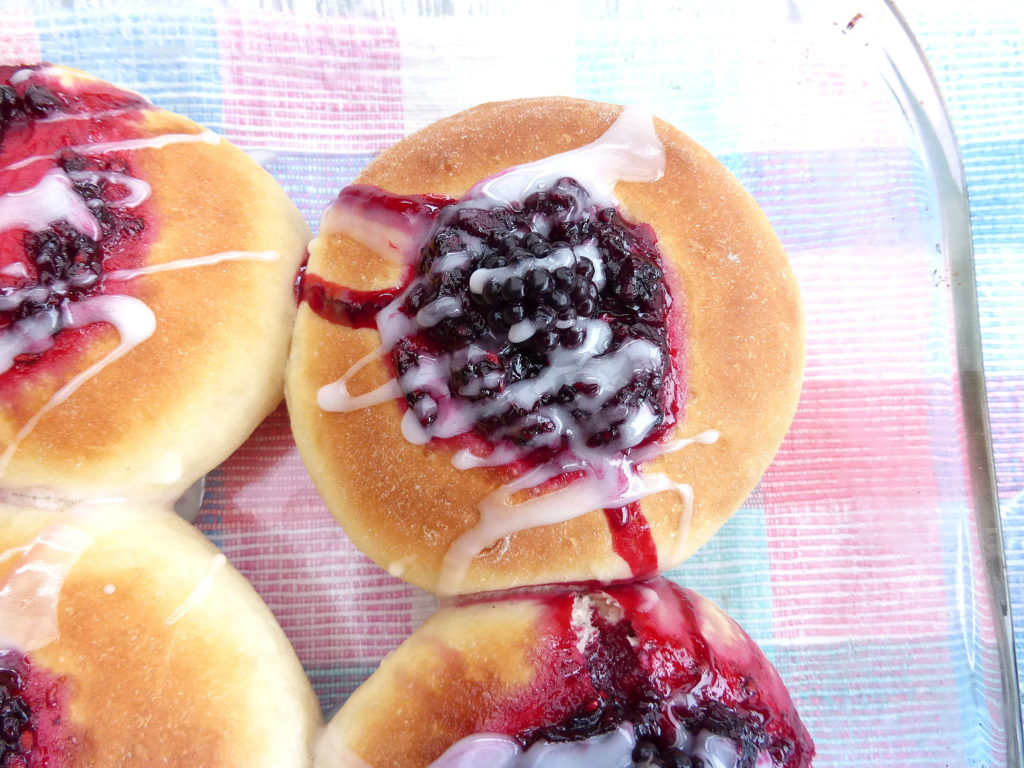 So, moving on to this recipe. The dough was made in my bread machine, but don't panic if you don't have one – the directions below include a link for another bread recipe of mine you can follow instead. Don't want anyone missing out on these beauties, do we?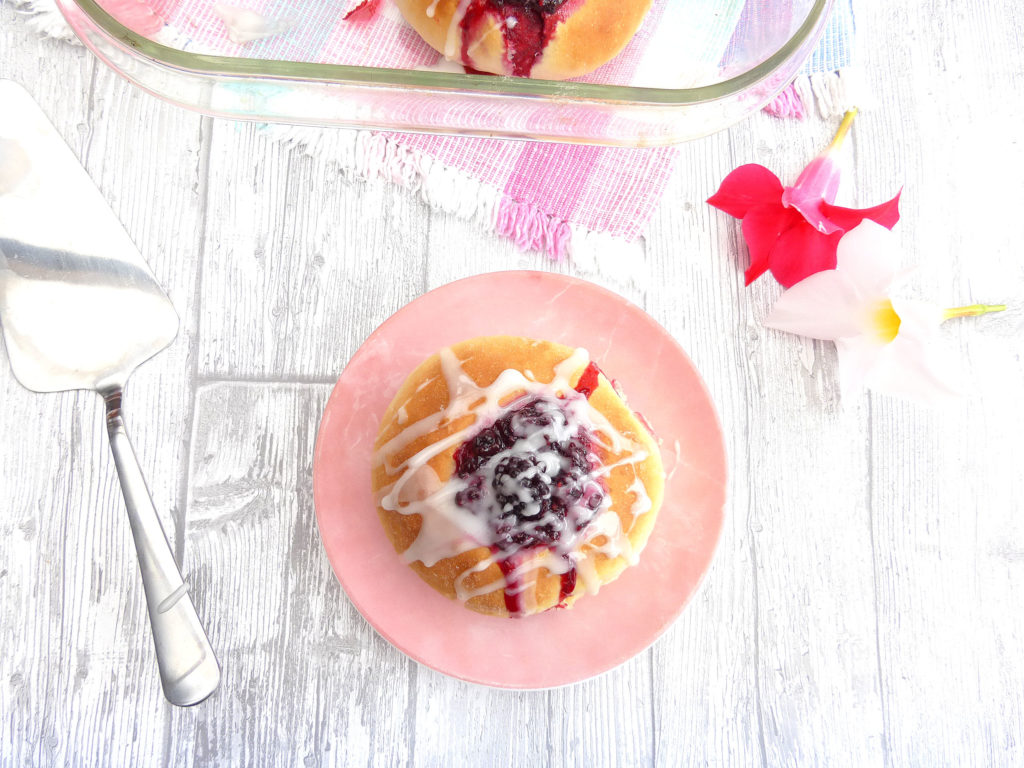 I was looking for a way to use up some fresh blackberries I'd picked with my son, and decided on a scrumptious Saturday morning brunch.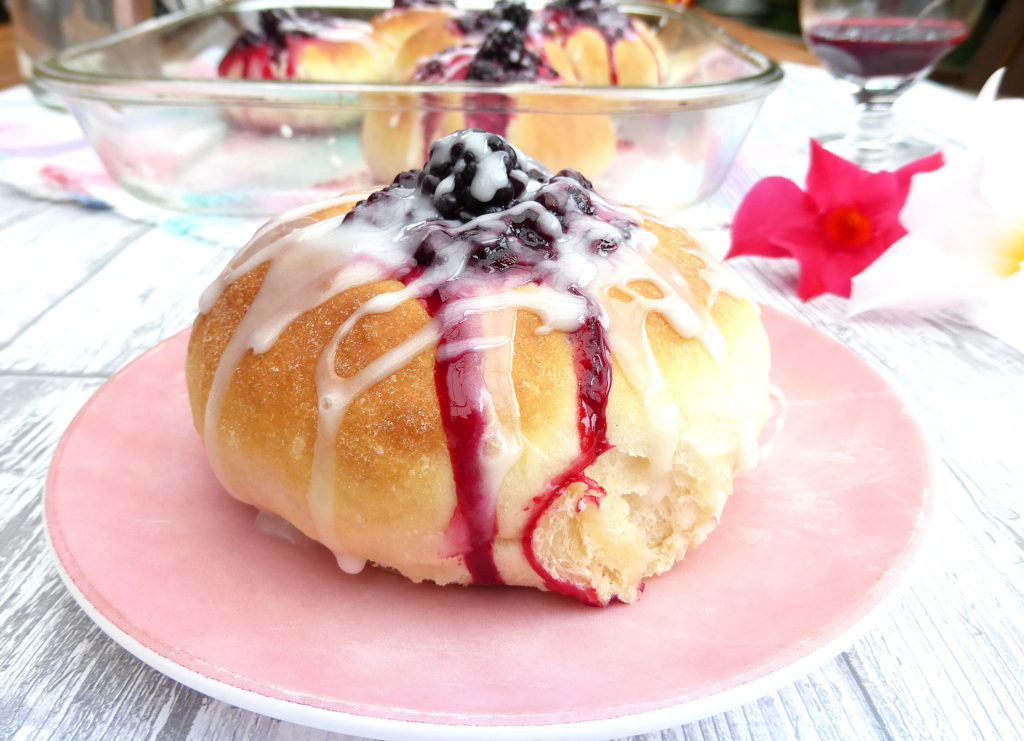 These buns were amazingly soft and fluffy with a delicate sweetness. The homemade blackberry jam was to die for, adding a tart element to contrast with the sweet softness of the bread. To finish off, I drizzled over a little icing for good measure.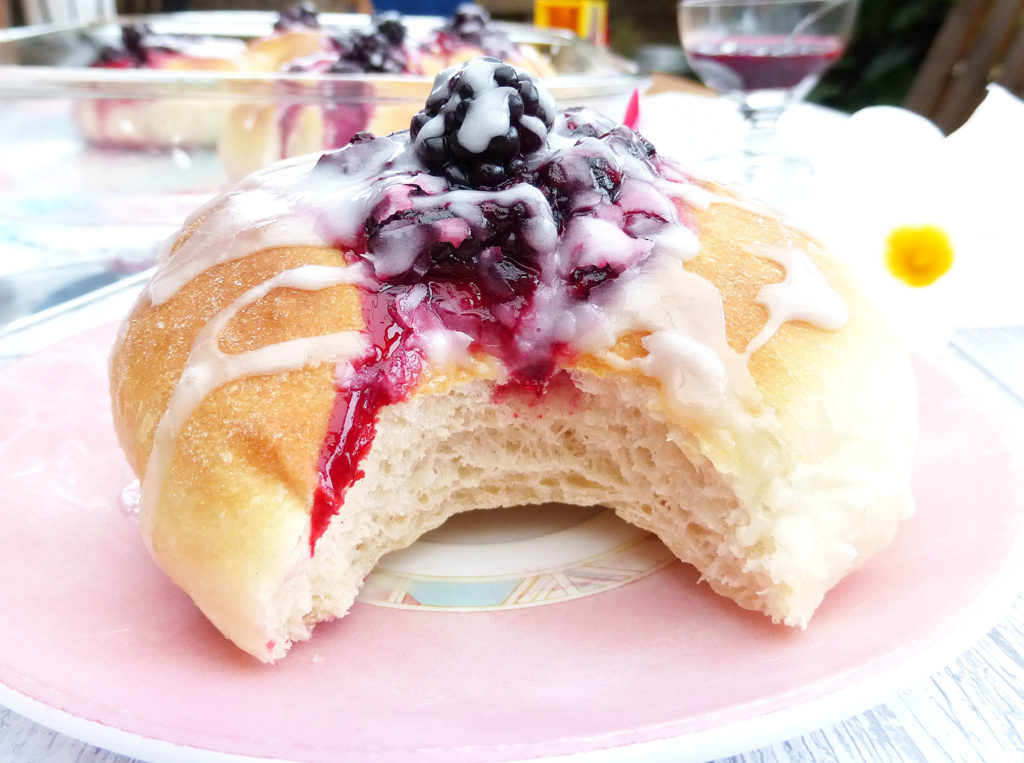 The recipe made six lovely-sized buns but you could easily double the recipe to make more (they disappear fast).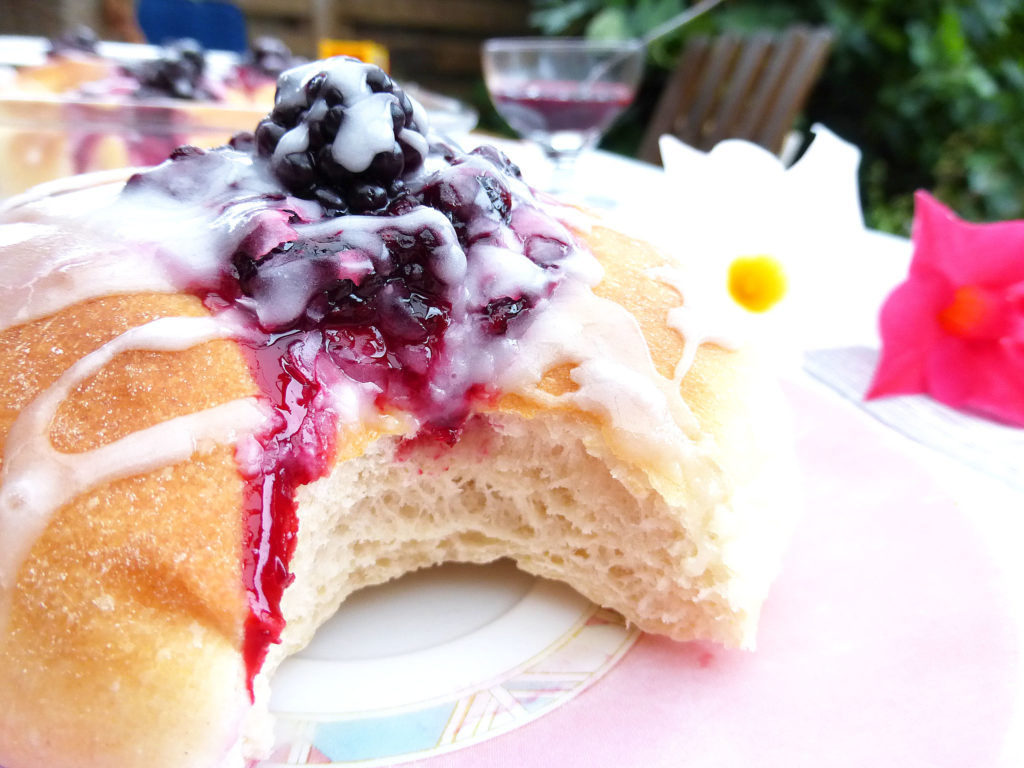 Sweet Buns filled with Homemade Blackberry Jam
---
Ingredients
Jam:

100g (1 cup) blackberries
2 tablespoons honey
1 tablespoon water

Buns:

300ml (1 + 1/4 cups) milk
2 tablespoons butter
1 egg
1 teaspoon salt
2 tablespoons honey
300g (2½ cups) bread flour
1 packet (7g) dried yeast

Drizzle:

1 teaspoon milk
Icing sugar (as much as needed to make a thick drizzle)
Extra blackberries for garnishing (optional)
Directions
~ Prepare the jam first: heat the three ingredients together in a pan for around 10 minutes, just until the berries break down a little and the liquid thickens. Leave to cool.
~ If using a bread machine, add all ingredients and follow manufacturer's instructions for making a dough (you are not baking the bread in the machine).
~ For those making the dough by hand, please follow the instructions for my Berry Iced Buns , just up until after the proofing stage.
~ When the dough is ready divide into 6 roughly equal balls. Flatten and then using your thumb or the back of a small spoon, make fairly large indentations in each bun. Gently spoon in some of the jam. Don't overfill (although some of the juice will spill out when baking, but that just adds to the charm).
~ Let the buns rise for around 30 minutes. Pre-heat the oven to 200ºC (400ºF). Bake for around 17 minutes until nice and golden. Leave to cool a little while you prepare the drizzle. Pour over, pop a blackberry on top, and eat while still warm. Enjoy!
7.8.1.2
241
https://www.theculinaryjumble.com/soft-sweet-buns-filled-with-homemade-blackberry-jam/