This triple chocolate caramel cheesecake is a chocolate lover's dream come true.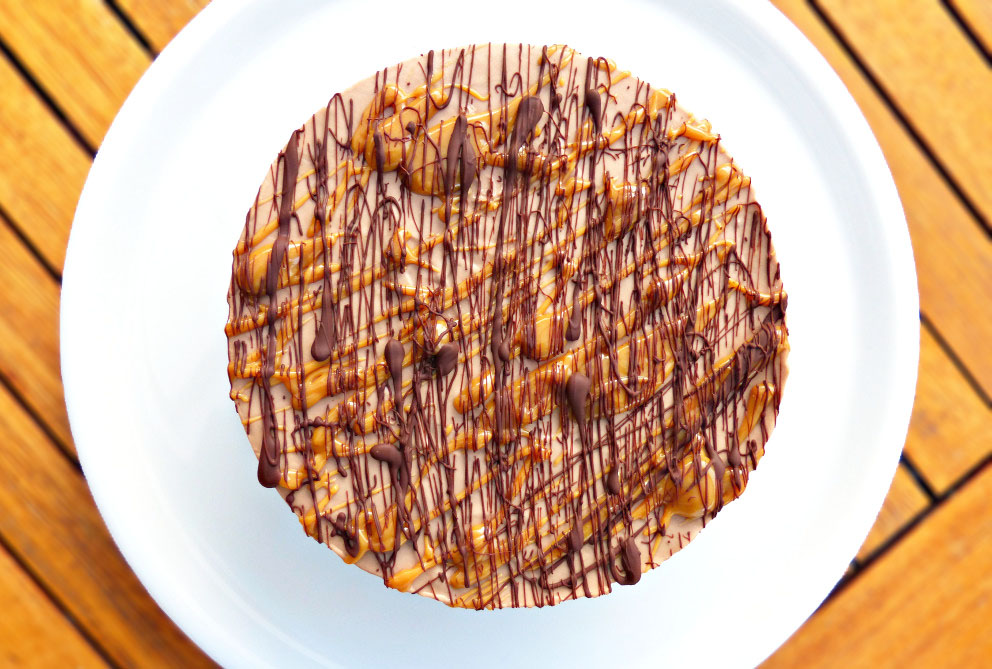 This cheesecake is simply divine! It has a homemade chocolate crust, a layer of caramel topped with a filling made with Philadelphia, sour cream and milk chocolate and then drizzled with caramel and dark chocolate.
The crust is baked so the chocolate cheesecake can't officially be called "no-bake". How about half baked? Hah.
Using sour cream, skipping the gelatine and having an unbaked filling means that it is much softer than you might be used to. I personally love the ridiculously gooey, soft and creamy texture it has.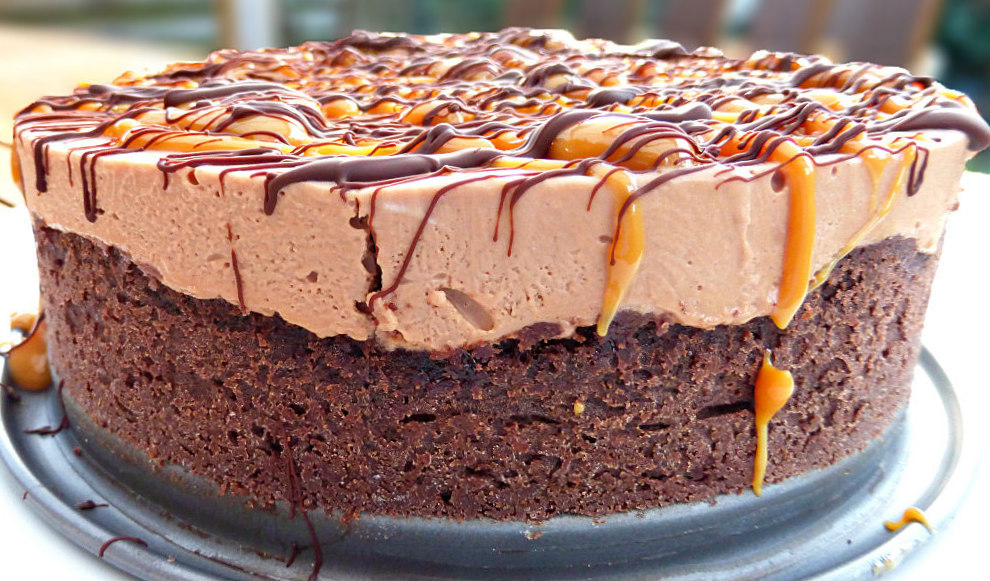 Like cheesecake? You'll love these:
Chocolate Cheesecake with a Peanut Butter Cake Crust and Salted Peanut Dulce de Leche Topping
Brownie-Bottomed Mascarpone Chocolate Cheesecake with Daim (Gluten Free)
Baked Greek Yoghurt Cheesecake with a Fresh Blueberry Compote (no refined sugar and gluten free)