Usually, the name of a recipe is pretty apparent and easy to come up with. This one, though, was a little trickier. I always associate "sweet bread" with "sweetbreads", which is a whole different ball game (Google if you don't believe me); certainly not something I want people to think about when looking at my baking!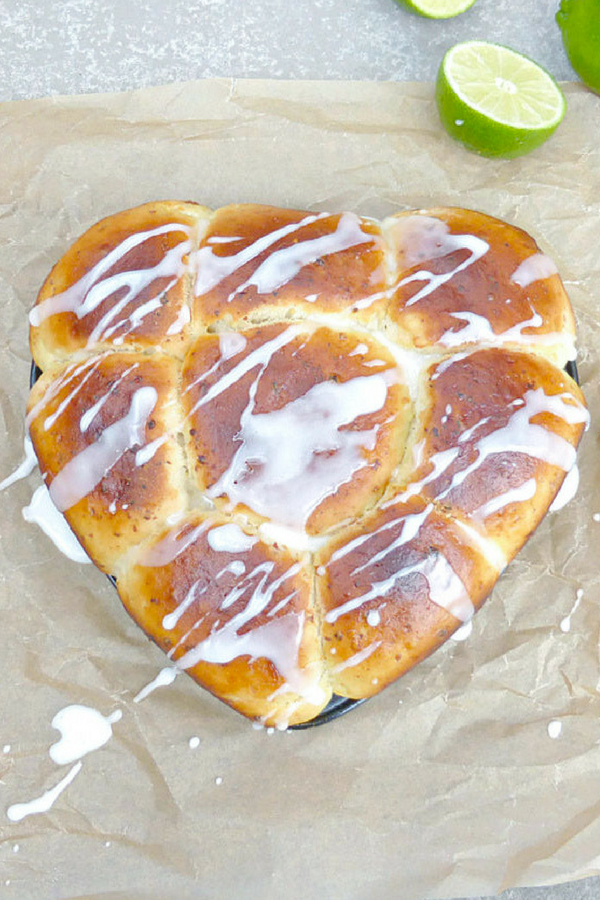 However, there is no escaping that this is bread and it is sweet. Other than the fact that it has lime in it, there isn't a great deal more to say about it. Oh, and it has cottage cheese in there, too. That surprised you, didn't it?
Using cottage cheese gives the bread a fluffy texture, but doesn't affect the taste at all. Just don't let your kids see you making it, because if they are anything like mine (or should I say my finicky nine year old), they will imagine they can taste it, and therefore not want to eat it.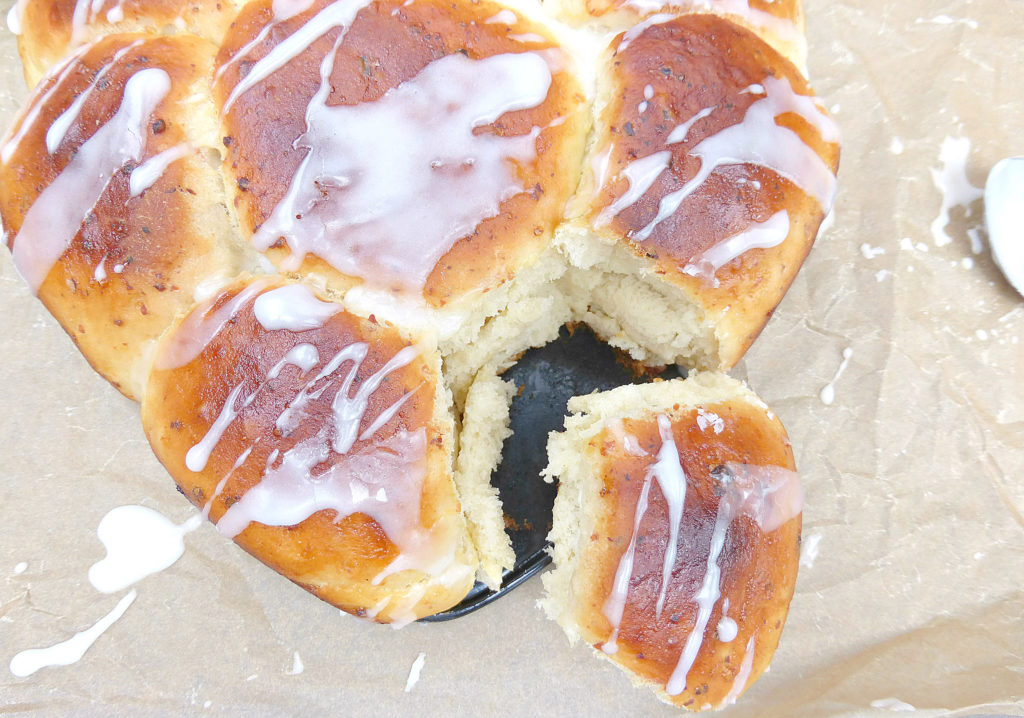 This bread is perfect with an afternoon cup of coffee. In Sweden, it would be referred to as "fikabröd", which is the name given to any kind of bread (sweet or savoury) served during a coffee break.
Fika (a verb as well as a noun) is a national institution here in Sweden, and if I was forced to liken it to something else, it would be our very British "afternoon tea". Although fika traditionally involved drinking coffee, it now applies to any drink, hot or cold, and is enjoyed with something sweet like a kanelbulla (cinnamon bun), a small sandwich, or knäckerbröd (crisp bread).
If you are interested in finding out more about one of Sweden's most enjoyed pastimes, have a read of this.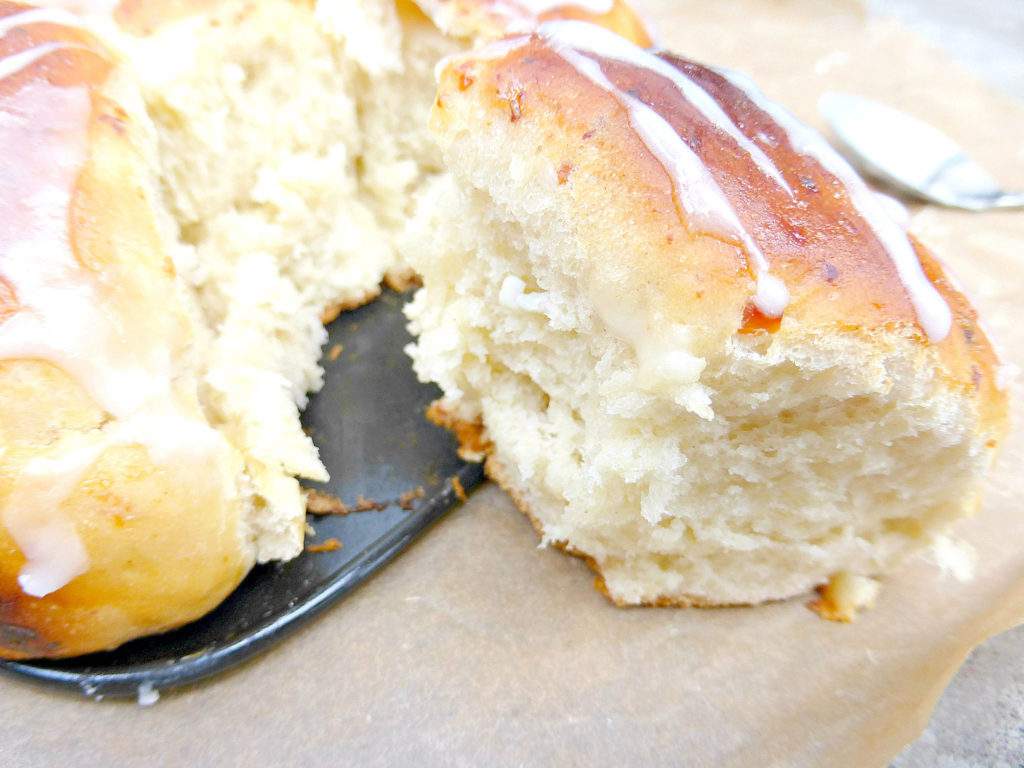 Anyway, back to the recipe. This soft, pillowy bread, with just a hint of lime, is delicious. You can use any pan to bake the bread in (I thought the heart-shaped one was pretty), but a springform is better because you can get at the bread easier when it is baked.
There is enough to feed 4-5 people, and if you don't fancy lime, any fruit would do – lemon or orange would be just as amazing.
The Perfect Fikabröd: Sweet Lime Bread with a Tangy Lime Drizzle
---
Ingredients
Bread

25g (1½ tablespoons) fresh yeast (see notes)
115ml (1/2 cup) milk
100ml (just under 1/2 cup) lime juice
115g (1/2 cup) cottage cheese
80g (1/3 cup + 1 tablespoon) sugar
1 egg
350-400g (3-3½ cups) bread flour

Drizzle

1 teaspoon lime juice
Around 100g (1 cup) icing (powdered) sugar

NOTES

I use fresh yeast in all my recipes. Here's a handy converter if you would prefer to use instant or dried instead.
In an effort to make my recipes easier for everyone, I've converted the measurements from grams to Imperial/cups using the King Arthur Flour ingredient weight chart. However, I am not overly familiar with cups, so if you see any glaring mistakes, please let me know!
Directions
~ Heat the milk until lukewarm and then crumble the fresh yeast in. Leave for a couple of minutes for the yeast to dissolve and then stir until well combined.
~ Add the lime juice, sugar and cottage cheese. Next, beat the egg and add most of it to the mixture, leaving a touch behind to wash the bread with before baking.
~ In a large bowl, add around 300g (2½ cups)bread flour along with the vanilla sugar, mixing to combine both. Add the wet ingredients to the flour and beat fast for a minute or so. Gradually, add the rest of the flour until you have a dough which is a little tacky to the touch (have a look at my bread making tips here ).
~ Turn the dough out onto a floured surface and knead until it is nice and smooth. Divide the dough into eight evenly-sized pieces and roll into balls.
~ Pre-heat the oven to 200°C (400°F) and grease a medium-sized baking or cake tin (you don't want it too big that the bread doesn't rise to fill it all, but at the same time, if it is too small, the bread will be squashed. I judged which size to use when I saw how much bread I had).
~ Place the balls in your prepared pan, a small space apart, cover with a tea towel or cloth and leave in a warm place to rise for around 30 minutes.
~ After they have risen, take the retained egg and brush it over the tops of the bread balls.
~ Bake for around 20-25 minutes, until the outsides are a lovely golden brown. Remove from the oven, cover with a tea towel and allow to cool a little.
~ In the meantime, prepare the drizzle: pour the lime juice into a bowl and add just as much icing sugar needed to make a thick but runny drizzle. Pour over the bread or drizzle with a spoon, and serve while still warm. Enjoy!
7.8.1.2
14
https://www.theculinaryjumble.com/the-perfect-fikabrod-sweet-lime-bread-with-a-tangy-lime-drizzle/