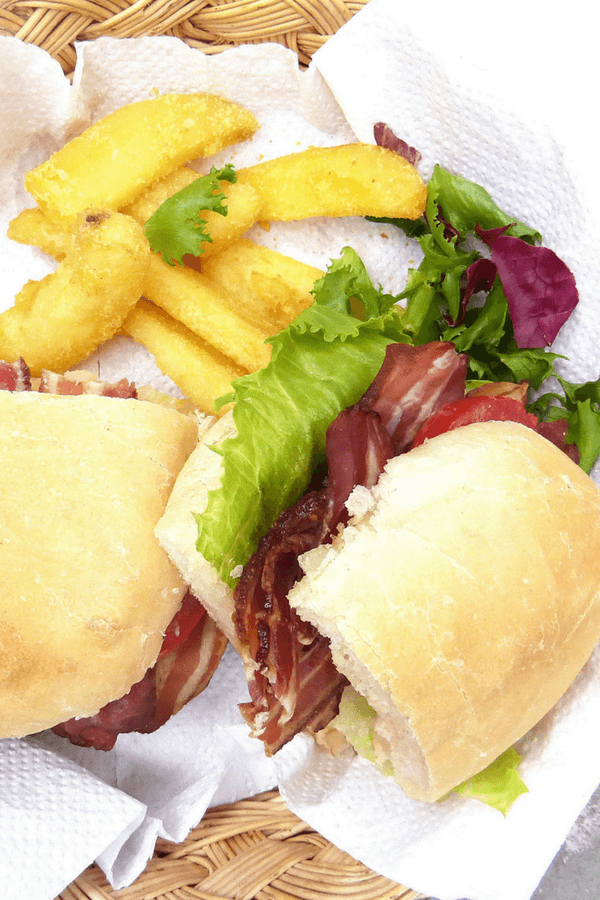 Before I start, I don't believe for one minute that I am reinventing the wheel by making a BLT.
However, what I have done is made my own bread and chilli mayo. That kind of makes my BLT a teensy bit special, don't you think? That's why I've named it the best BLT.
I am not an expert on BLTs; in fact, I've only ever eaten them several times and never made them myself. Other than the three glaringly obvious ingredients, I have no real idea what they should be like.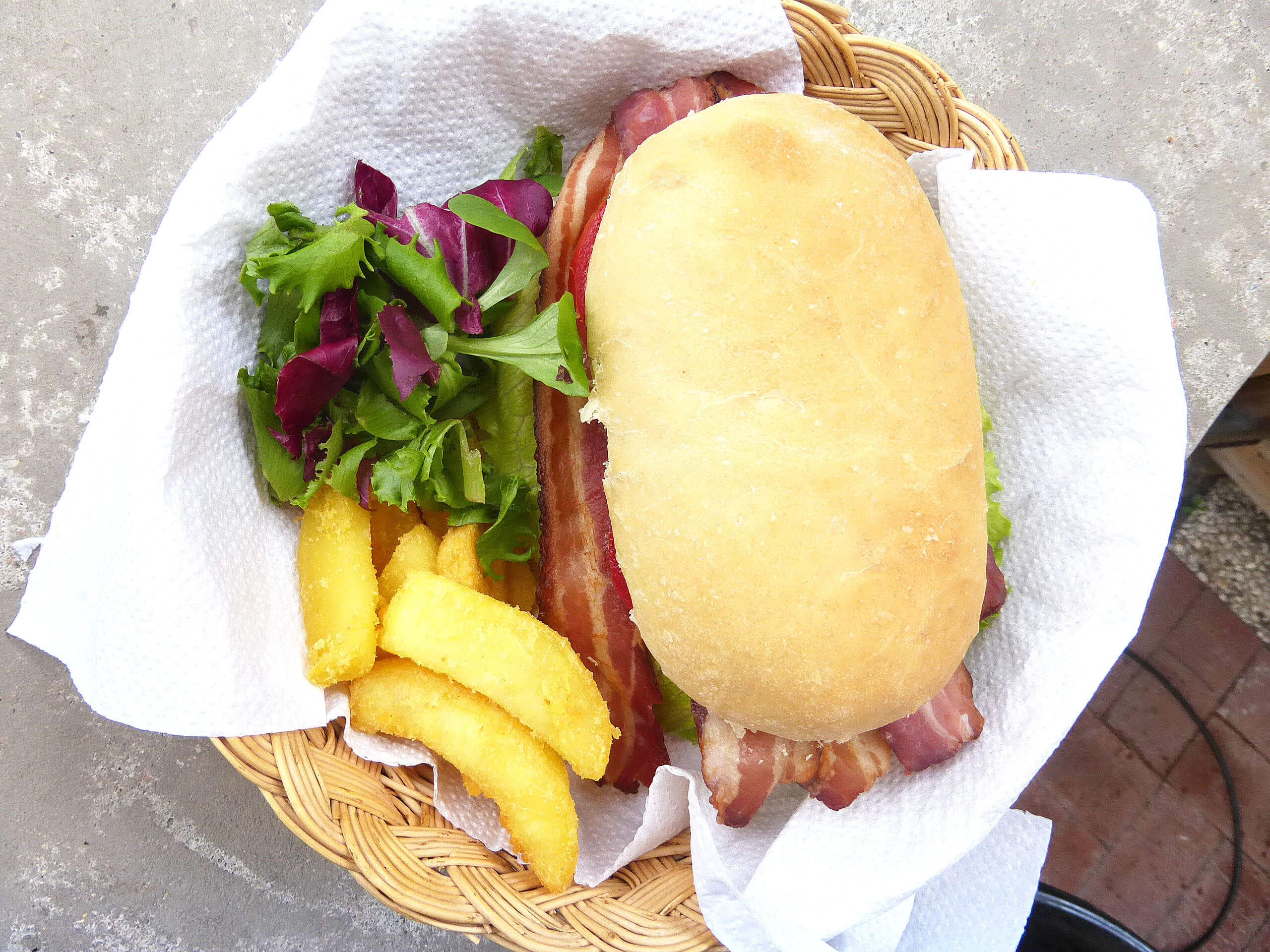 I decided to create my own because our hotel on holiday made a mean version. My kids virtually got down on their knees and begged me to try to recreate them when we returned home. And here they are.
I regularly talk about our "Fry-day" (Friday). This where we have something that seems (to the kids, anyway) a little naughty and less nutritious. My kids call it "junk" but it is all homemade with no hidden nasties, like BLTs, posh nuggets or fish chunks. These BLTs were made for our Fry-day and went down a storm.
Admittedly, it's a bit of a pain in the bum to bake your own bread, and I know many people just don't have the time nor the inclination to fanny about making their own. But if you do get the chance, try it. It makes you feel all homely and accomplished, not to mention it tastes great.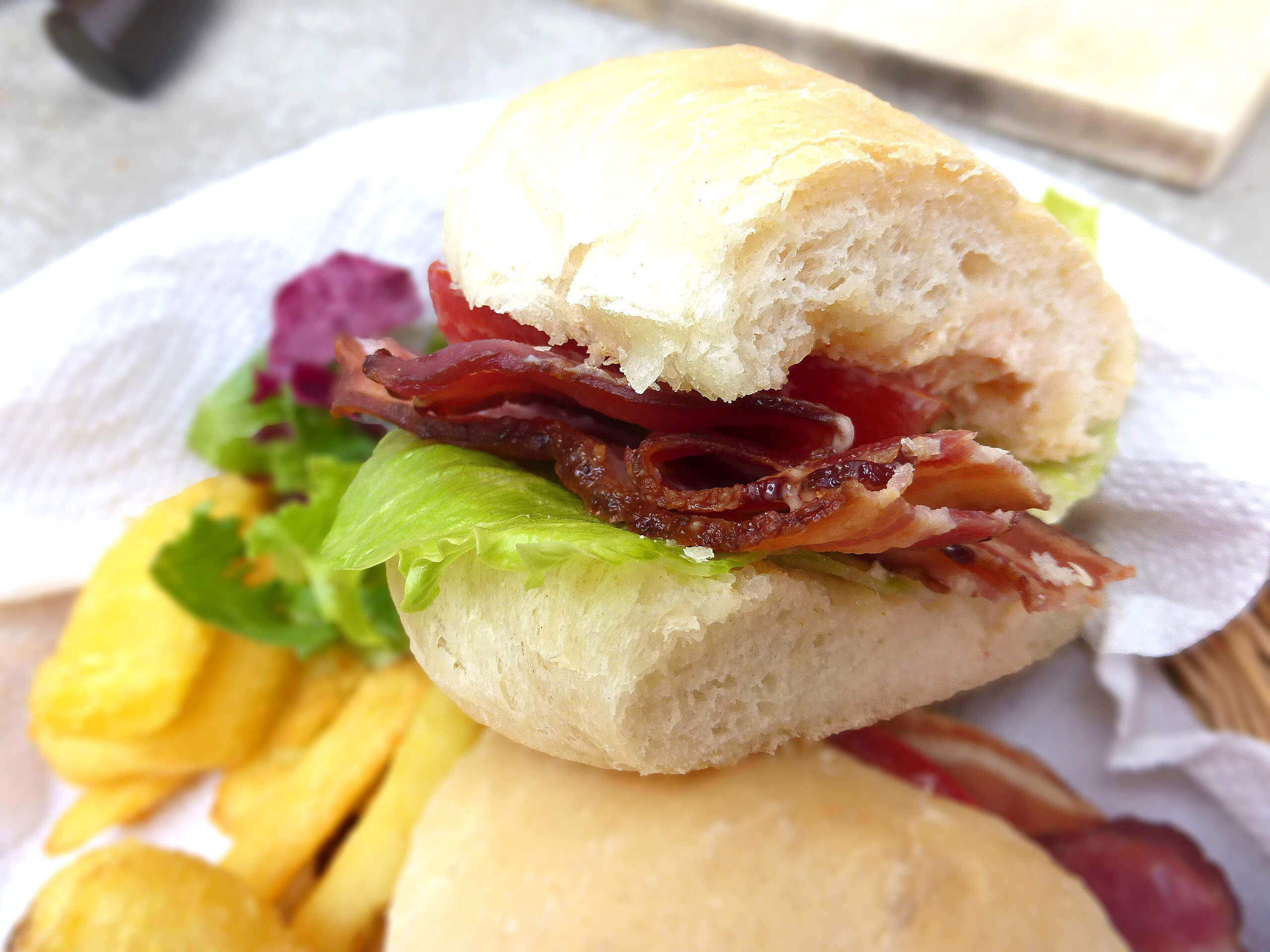 Homemade bread can seem very daunting at first. Have a go! That said, if making your own bread is never going to be an option, store bought buns would work just as well. And don't feel guilty – we're busy mums, after all.
The ingredients below were enough to make four large sandwiches.
The Best BLT in Homemade Buns with Smokey Chilli Mayo
---
Ingredients
Bread:

1 cup warm water
25g fresh yeast
2 tablespoons vegetable oil
1 egg
240-360g (2-3 cups) bread flour
1 teaspoon sea salt

Mustard and chilli mayonnaise:

5 tablespoons mayonnaise
1 tablespoon mustard
1/2 teaspoon smoked paprika
1/4-1/2 teaspoon chilli

Other ingredients:

Lettuce
Tomatoes
Bacon (as much as you need/want)
Directions
~ For the bread: crumble the fresh yeast into the warm water, stir and leave for around 10 minutes to activate. Add the oil and egg then beat quickly into the yeast mixture.
~ In a large bowl, add around 200g (1½ cups) flour along with the salt then pour in the water. Stir quickly, then gradually add flour until a very sticky dough forms.
~ Turn out onto a very well floured surface and cover with more flour and slowly work the dough adding more flour as and when necessary (it will be very sticky to start off with but you will eventually be left with a dough you can knead). Knead for around 8-10 minutes until the dough is smooth and elastic.
~ Place back in the bowl, cover and leave in a warm place for around one hour (or until it has doubled in size). Once this has happened, knock back, knead for a minute or two and then divide into four roughly equal pieces.
~ Form the pieces into any shape you want (I made a chunky, short subway style bun), place on a tray lined with baking paper (give them plenty of space), cover, and once more leave them in a warm place, this time for around 45 minutes. Pre-heat the oven to 175ºC (350ºF).
~ While the bread is rising, cook the bacon (I cooked mine in the oven but you could fry or grill it if you preferred) and set to one side (mine was cold, but you could serve it warm).
~ For the mayo: mix all the ingredients together thoroughly until evenly combined. Store in the fridge until ready to use.
~ Bake the bread for around 20-25 minutes. It is ready when the bottoms sound hollow when tapped. Remove from the oven and allow to cool completely.
~ When ready to assemble, slice the buns open and spread a little mayo on both sides. Add lettuce and tomato on one side and the bacon on the other. Place both sides back together. Serve with fries or a salad. Enjoy!
7.8.1.2
216
https://www.theculinaryjumble.com/the-best-blt-in-homemade-buns-with-smokey-chilli-mayo/