These Swedish havrebullar (bread rolls made with oats) are simple to make and taste delicious.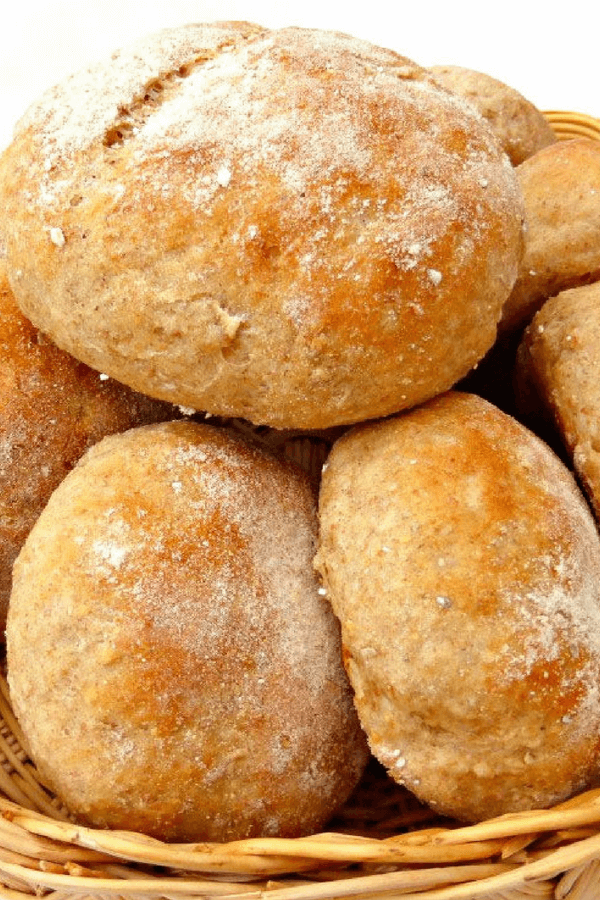 Using wholewheat and rye flour along with oats, they were super soft despite using denser flours. Perfect with soups, stews or for breakfast!
The measurements below made 18 buns, but you could easily halve the ingredients and make fewer.
Swedish Havrebullar (Bread Rolls with Oats)
---
Ingredients
60g (2/3 cup) oats
250ml (1 cup) water
50g (1/4 cup) butter
250ml (1 cup) milk
50g fresh yeast - for help converting to dried, see here
1 tablespoon sea salt
2 tablespoons honey
300-400g (3-3½ cups) bread flour (I used wholewheat)
200g (2 cups) rye flour
Directions

~ Heat the milk gently until lukewarm and crumble in the fresh yeast. Leave for five minutes.

~ Place the water and oats in a pan and heat until there is no water left and it resembles porridge. Remove from the heat and mix in the butter, slowly stirring until it all melts. Add the milk and yeast, honey and salt and stir until combined.

~ Add in the flour a little at a time, using only enough to make the dough a workable consistency. Knead for a couple of minutes and then cover with a cloth and leave in a warm place to prove for 30 minutes.

~ Form the dough into around 18 small balls and place on two large baking trays covered with grease-proof paper. Sprinkle a little flour over the top and leave to rise for a further 30 minutes. Pre-heat the oven to 250°C (175ºF).

~ Bake in the middle of the oven for around six minutes. Remove and allow to cool on a wire rack. Enjoy!

7.8.1.2

177

https://www.theculinaryjumble.com/swedish-havrebullar-bread-rolls-with-oats/

The Culinary Jumble
If you like bread, check out these recipes:
Monterey Pepper Jack Spelt Focaccia