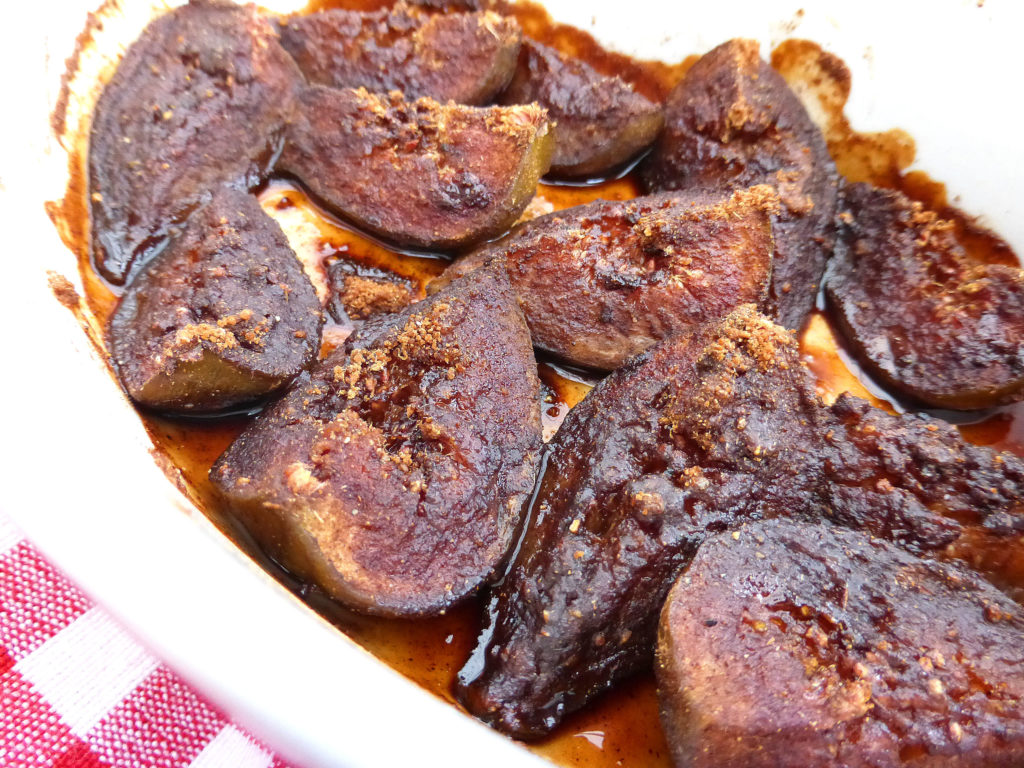 Although this is a recipe for figs, and I have a fig tree (bush?) in my garden, I know zilch, with a capital Z, about the fruit.
Despite living here for four years, this is the first time I've ever made anything with our figs, mainly because I just didn't know what to do with them.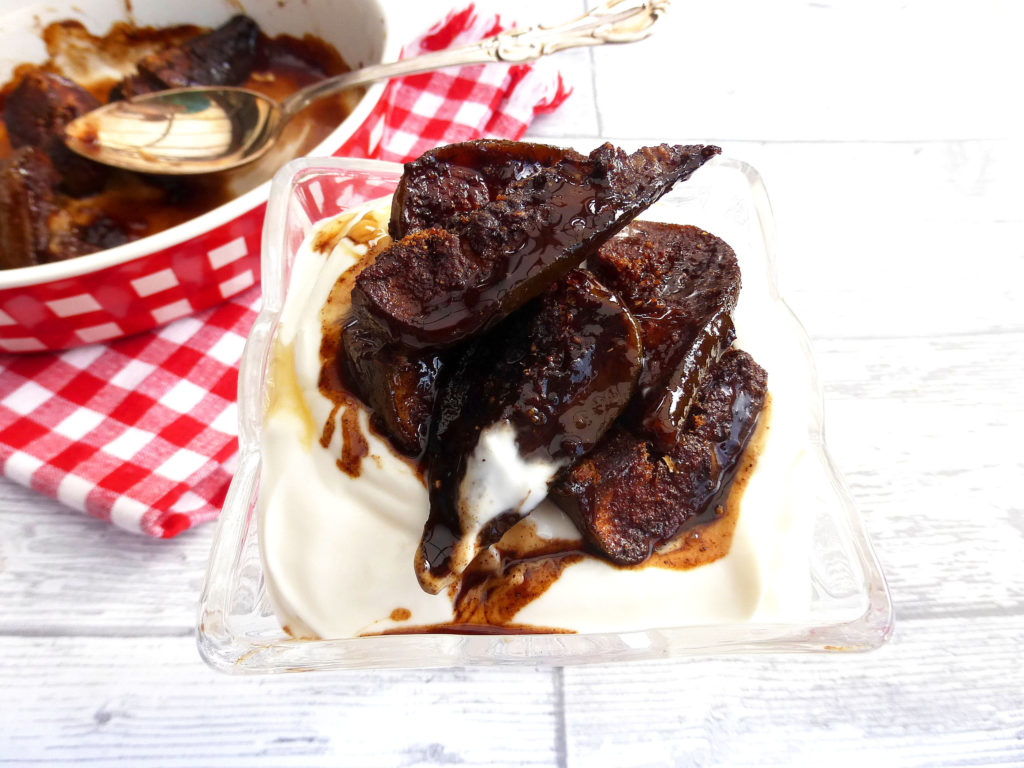 In reality, you don't need to do a great deal with figs, as this recipe shows.
A one minute prep then banged in the oven, tossed on top of some Greek yoghurt and drizzled with honey, and there you have it: sweet, squidgy, culinary bliss.
The honest person in me needs to declare figs are not my bag. They are definitely the Marmite of the fruit world. However, there's not a lot to not love about this simple, totally healthy dessert.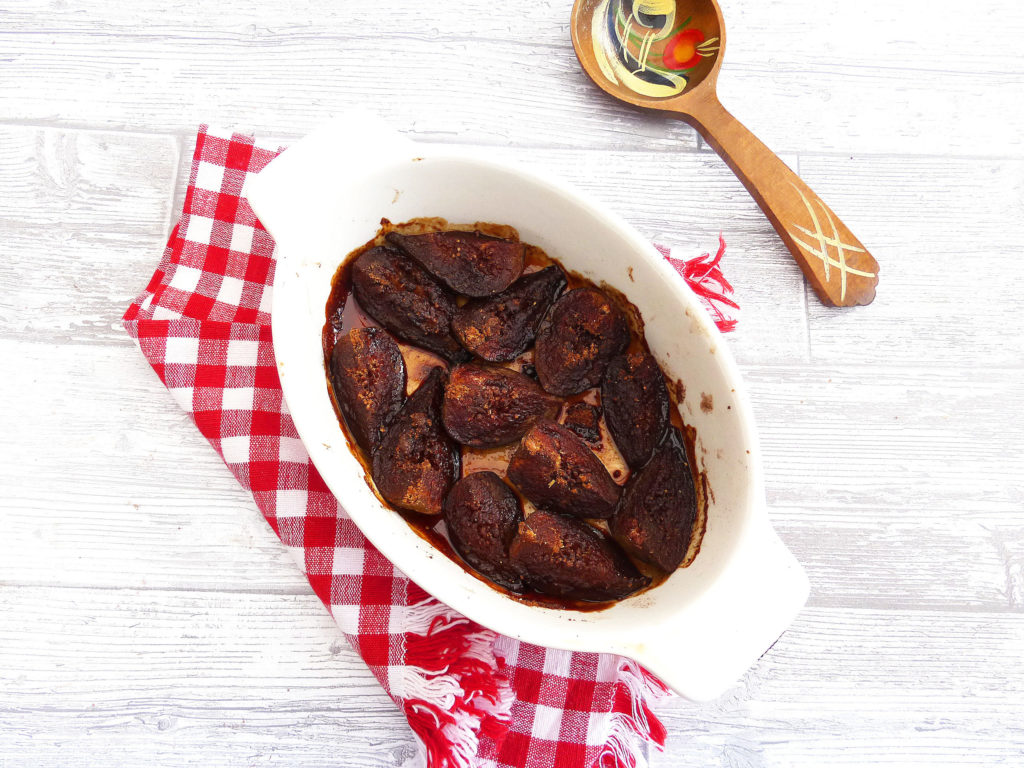 There is only 1½ tablespoons of coconut sugar (which could easily be reduced) and no fat (unless you count the Greek yoghurt, which you can obviously omit).
The coconut sugar creates a gorgeous, dark caramel (as first noted in my recipe for No Bake Peanut Butter Caramel Slices) and the cardamom, ginger and cinnamon are just delightful, forcing me finally accept the cooling weather (although albeit still a little ungraciously. I miss the summer. Fact).
This was a small batch recipe – just throw in a few extra figs if you would like more to go around.
Spiced Figs Baked in a Coconut Sugar Caramel
---
Ingredients
A handful of figs (I had five)
1½ cups coconut sugar
Pinch cardamom
Pinch ginger
1 teaspoon cinnamon
Honey (to drizzle)
Greek yoghurt (optional)
Directions
~ Pre-heat the oven to 175ºC (350ºF)
~ In a bowl, mix the coconut sugar and spices.
~ Cut the figs into quarters (mine were only small so it depends on their size)
and then toss in the sugar mixture.
~ Place the figs in an oven dish and sprinkle the remaining sugar mixture over the top.
~ Bake for around 30 minutes (again, this will depend on how big your fig slices are).
~ Drizzle over a little honey and then serve on their own or on top of whatever you fancy (I used Greek yoghurt).
7.8.1.2
253
https://www.theculinaryjumble.com/spiced-figs-baked-in-a-coconut-sugar-caramel/