If you went to a British school you will have undoubtedly tried the classic school dinner cornflake and jam tart.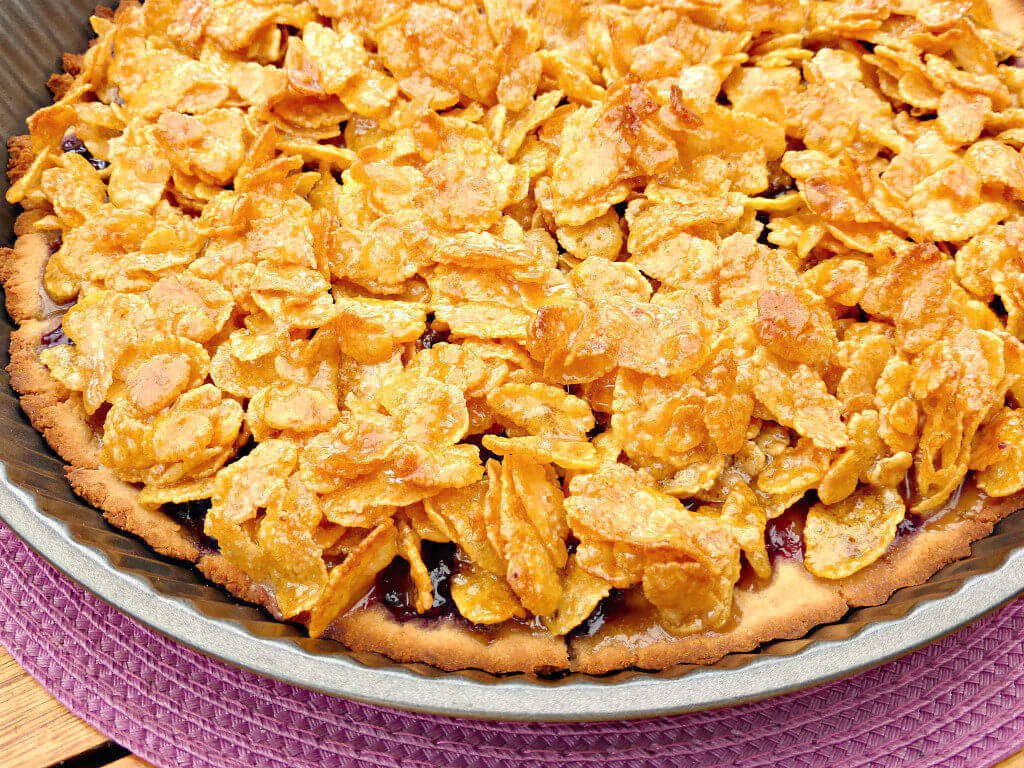 The dessert was an absolute staple of the country's school canteens especially in the 70's and 80's.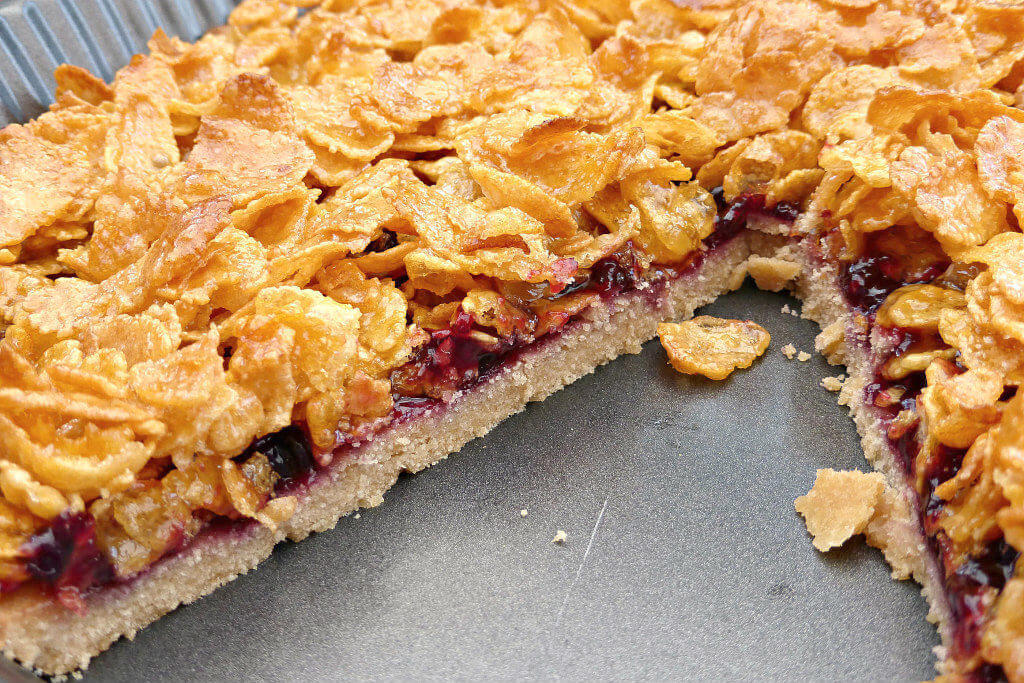 My kids asked me if I would a cornflake tart, and I thought I would give this retro classic a little modern twist and make it gluten free!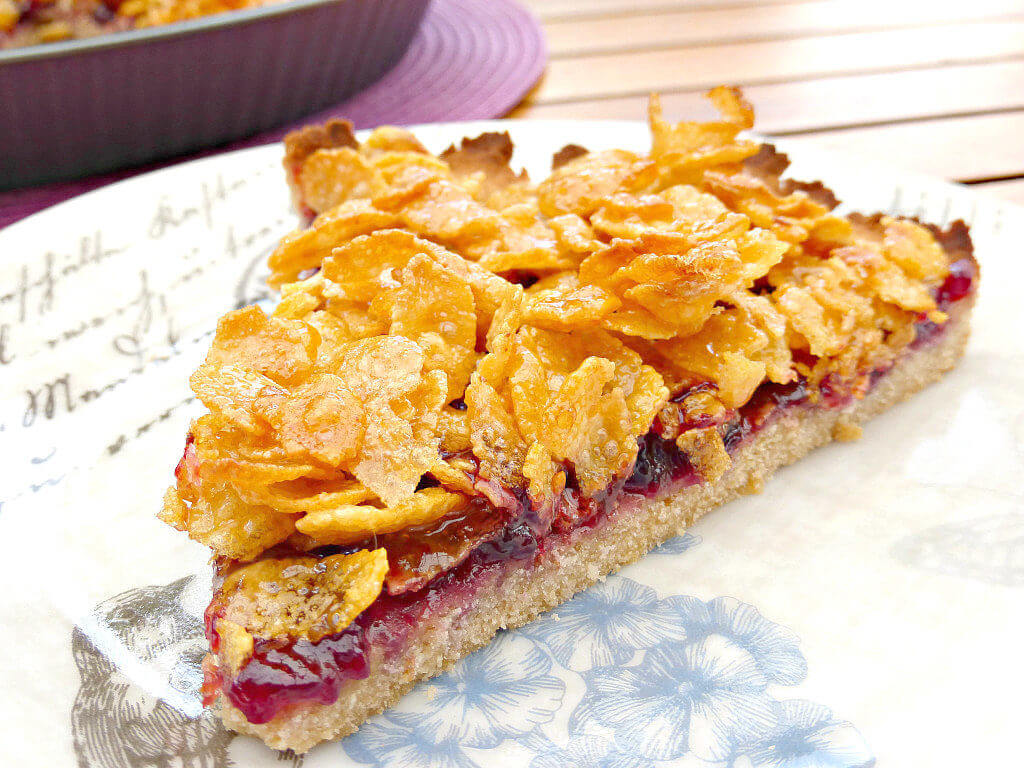 The crumbly base covered in lashings of sweet jam and topped with crunchy,syrupy cornflakes will have you floating down memory lane in no-time! And if you've never had the opportunity to try it – what are you waiting for?!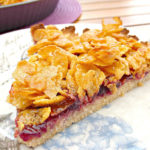 School Dinner Cornflake and Jam Tart (gluten free)
Ingredients
Pastry:
1

cup

minus 1 tablespoon

(100g) coconut flour

2

eggs

1/3

cup

(75g) butter (melted)

1

tablespoon

sugar

(I used coconut)
Topping:
1/3

cup

(120g) golden syrup (or any other light-coloured syrup)

4

cups

(100g) cornflakes

1/4

cup

(55g) butter

2

tablespoons

(20g) raw brown cane sugar

1/3

cup

(100g) jam (any flavour)
Instructions
Pre-heat the oven to 200°C (392°F).

Melt the butter and allow to cool for several minutes.

In a food processor or large bowl, mix the flour, eggs, sugar and melted butter until a crumbly dough forms.

Grease a pie dish (mine was 27cm) and then push the dough evenly into the dish (and a little up the sides) using your hands or the back of spoon. The dough is very pliable, so it should be easy to mould it into the dish. Put in the fridge for around 10 minutes just to firm up a little.

Bake for around 10-15 minutes, until golden at the edges, then remove and allow to cool for around five minutes.

While the pastry is baking, prepare the cornflake topping: Melt sugar, butter and syrup in a pan until just slightly bubbling and then gently stir in cornflakes (you want to retain their shape and not crush them).

Spread the jam over the pastry while it is still warm and then top with the cornflake mixture, making sure it is evenly distributed and covers all the jam. Return to the oven and bake for an additional 5-8 minutes, until the topping is crispy and feels "set". Remove and either eat straight away (perhaps with its classic companion - custard?) or leave to cool and enjoy cold!
If you like British classics, you'll love these:
Individual Chicken and Ham Pies
Chocolate Chip and Cashew Shortbread