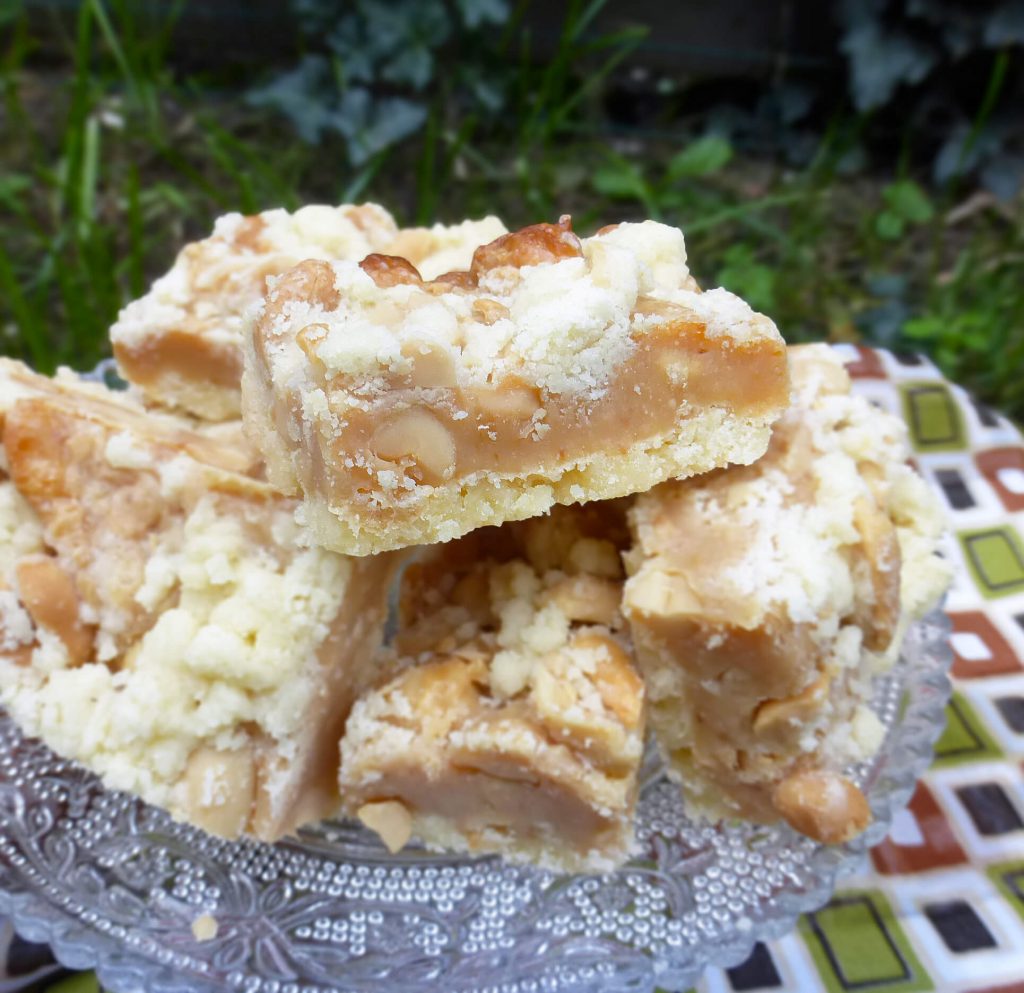 My plan for these salted peanut caramel shortbread crumb bars was to make them as simple as possible. Like tinned caramel kind of simple. But life put a spanner in the works when I opened my cupboard expecting to see said tin and found condensed milk instead. Bugger.
So, faced with no caramel bars or homemade caramel, which is a long drawn out pain of a process, I searched for a quicker version. I discovered, with the help of Martha Stewart, that you don't need to stand and boil condensed milk for a million hours, all you need is fifteen minutes (and a touch of sugar). Result.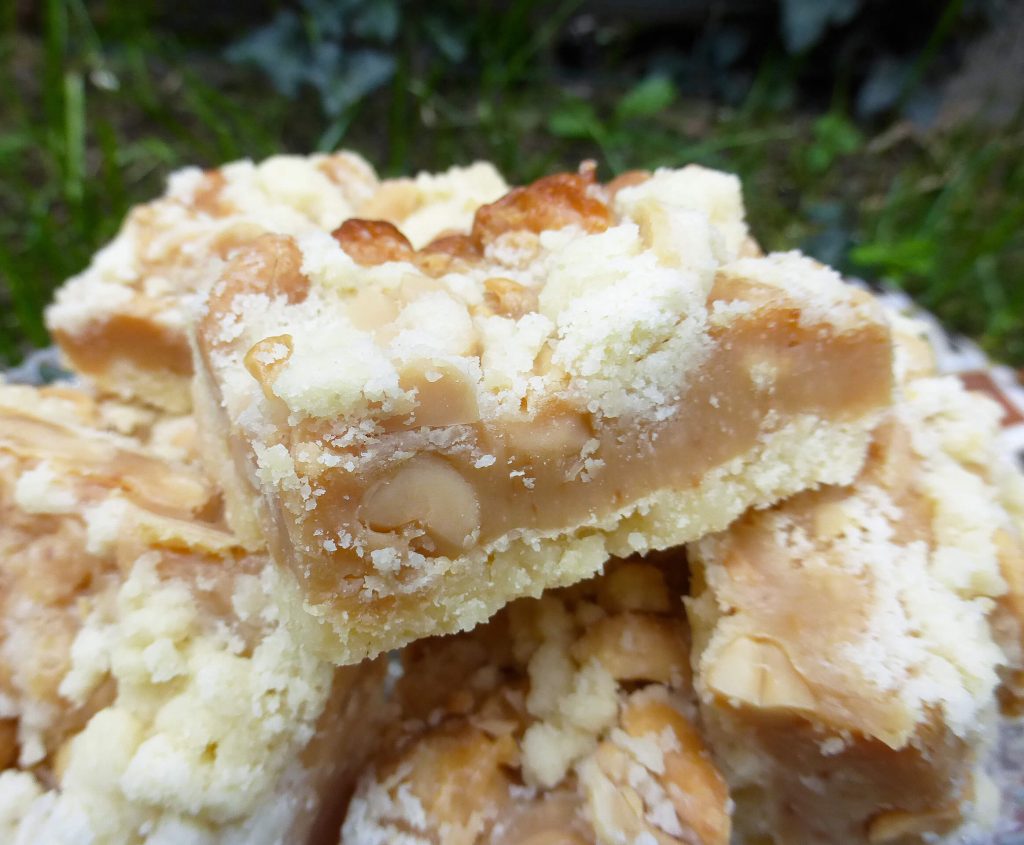 The bugger that is life messed with me again though, when I reached for my brown sugar and found just 1½ tablespoons sitting forlornly in the bottom of the bag. Although this wasn't as much as Martha's recipe, it still worked but gave my caramel a much lighter hue.
I added salted whole peanuts to the caramel, which created an incredible, not overly sweet, irresistible goo that went perfectly with the crunchy buttery shortbread base and crumb topping (also packed with salted peanuts).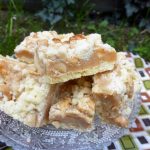 Salted Peanut Caramel Peanut Shortbread Crumb Bars
Ingredients
Base:
75g

(⅓ cup)

butter

50g

(¼ cup)

sugar

100g

(1 cup)

gluten free flour blend
Caramel:
400g

(1 cup)

condensed milk

1½

tablespoons

brown sugar

80g

(⅔ cup)

salted peanuts
Crumb:
60g

(½ cup)

gluten free flour blend

20g

(1 tablespoon)

sugar

30g

(2 tablespoons)

butter (melted)

60g

(½ cup)

salted peanuts
Instructions
Base:
Pre-heat the oven to 300ºF (150ºC) and line a 8x8 baking tray with grease-proof paper. Beat the butter and sugar until light and fluffy. Add the flour and mix until a dough forms. Push the dough out into the prepared pan, prick all over with a fork and then bake for around 15 minutes, just until the edges are browned (the rest of the base will be very pale and bubbling). Leave to cool and harden slightly. Turn the oven up to 350ºF (175ºC).
Caramel:
Heat the condensed milk and sugar together on a medium heat for around 15 minutes (until the colour darkens and the mixture thickens). Remove from the heat, stir in the peanuts and pour over the crust.
Crumb:
While the base is cooking, prepare the topping. Melt the butter and then add to the flour, sugar and salted peanuts. Stir until evenly mixed. Using your fingers, crumble the topping and sprinkle all over the top of the caramel. Bake for a further 15 minutes until the topping is starting to brown. Remove, allow to cool completely and then slice into small bits. Enjoy!
Recipe Notes
Please note - the conversions from grams to cups may not be totally accurate. I use online converters so if you feel that something doesn't seem right, it is a good idea to work out your own measurements.
If you like peanuts in your desserts, you will love:
Chocolate cheesecake with a peanut butter cake crust