This gluten free cornflake granola is made with peanut butter, oats and tons of nutritious nuts.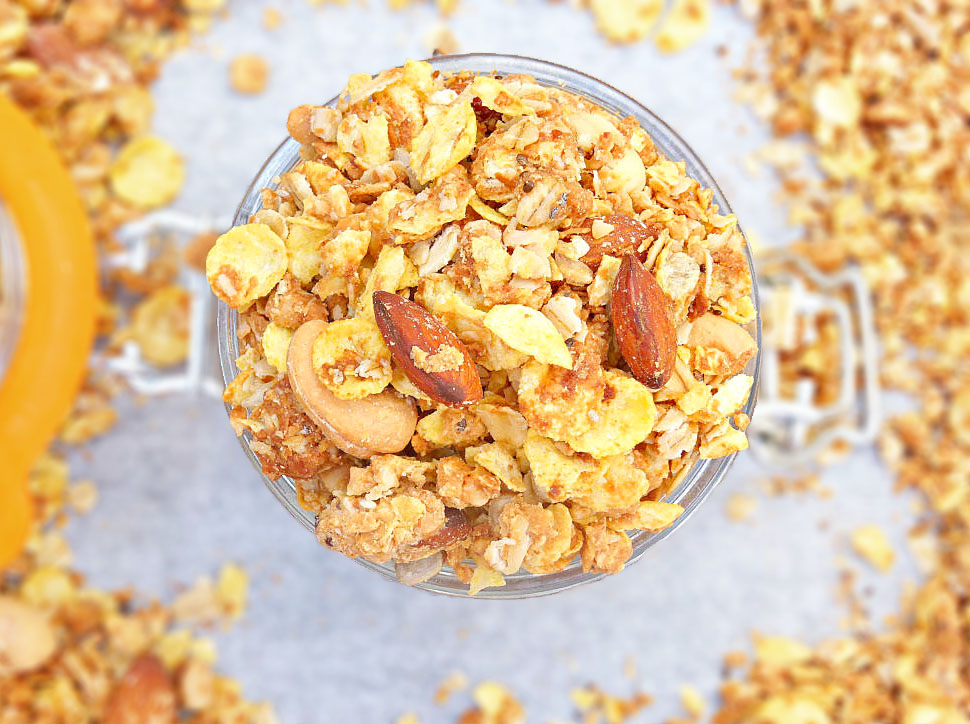 I really like homemade granola. It is so simple to make and much better for you, and your family, than anything you can buy in the shops.
One great thing about making your own is that you can adapt it to your own personal tastes, or what you have in the cupboard. This one is naturally gluten free and packed with tons of healthy goodies like nuts and seeds.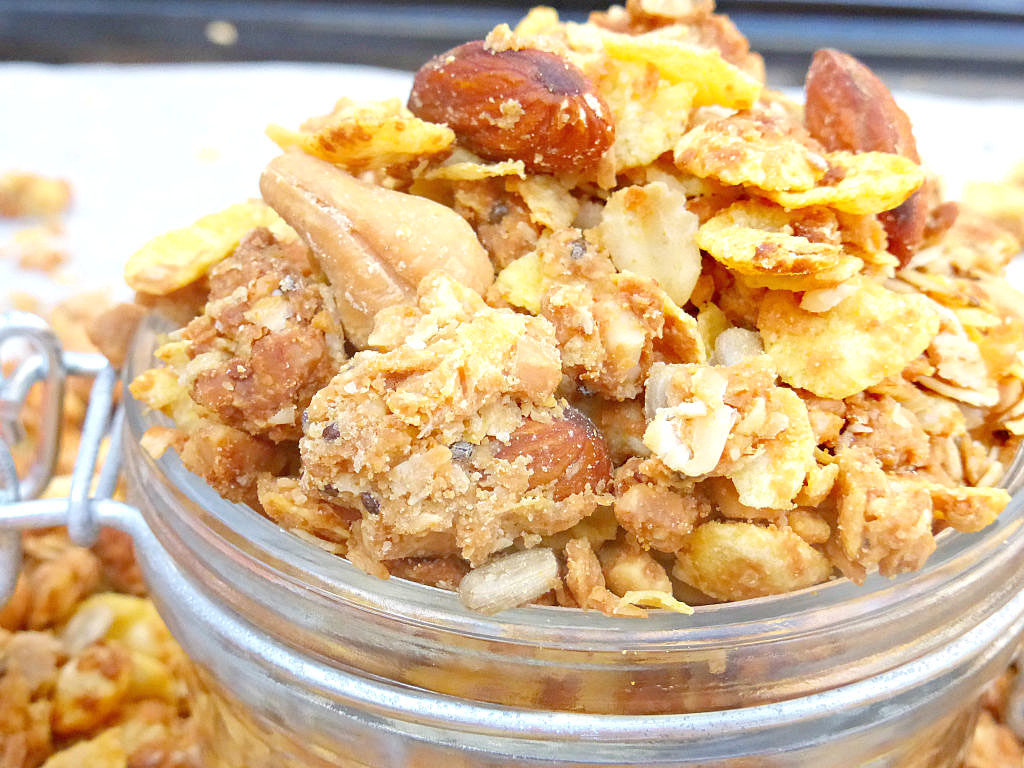 If you go to the trouble of making your own granola, don't just eat it for breakfast (as amazing as it is). Try it liberally sprinkled over creamy Greek yoghurt for a healthy dessert. Or, if you're feeling a little naughty, throw it on a decadent dessert like my Silk Pie!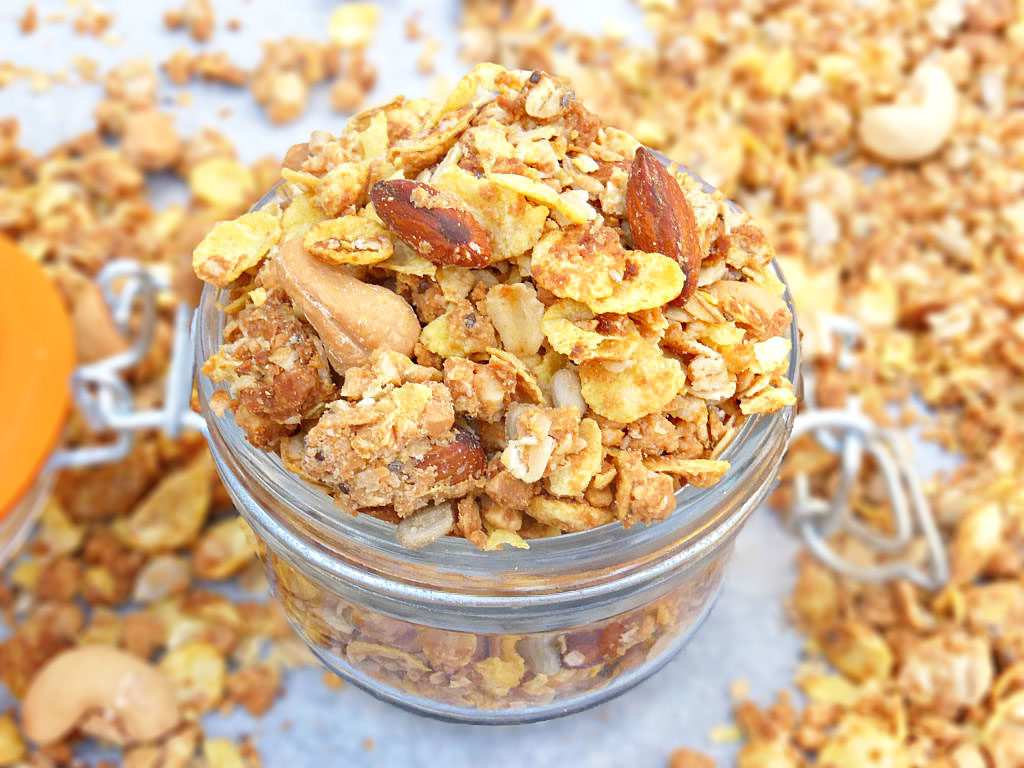 Peanut Butter, Oat and Cornflake Granola (Gluten Free)
---
Ingredients
30g (2 tablespoons) butter
150g peanut butter
3 tablespoons maple syrup
100g (4 cups) gluten free cornflakes
50g (1/2 cup) gluten free oats
20g (1/3 cup) desiccated coconut
2 tablespoons coconut sugar
40g (1/4 cup) hazelnuts
40g (1/4 cup) almonds
1 tablespoon chia seeds
2 tablespoons sunflower seeds
1 tablespoon pumpkin seeds
Directions
~ Pre-heat the oven to 200°C (400°F) and line a large, flat baking tray with grease-proof paper.
~ Heat the maple syrup, peanut butter and butter together in a pan, just until the butter has melted.
~ In a large bowl, mix up all the other ingredients until combined.
~ Pour the warm ingredients over the dry, and stir together (you may need to get your hands in to ensure the dry ingredients are well coated).
~ Sprinkle the granola over the prepared tray, moving it around with your hands to make only one layer. Bake in the oven for between 5-10 minutes until nice and golden (watch very carefully as it can turn from perfect to burnt in a matter of seconds. Believe me: I speak from miserable experience!).
~ Allow to cool and then enjoy it as breakfast or sprinkled over a little Greek yoghurt.
7.8.1.2
125
https://www.theculinaryjumble.com/peanut-butter-oat-and-cornflake-granola-gluten-free/