This delicious Oreo & white chocolate pie makes a great Christmas dessert.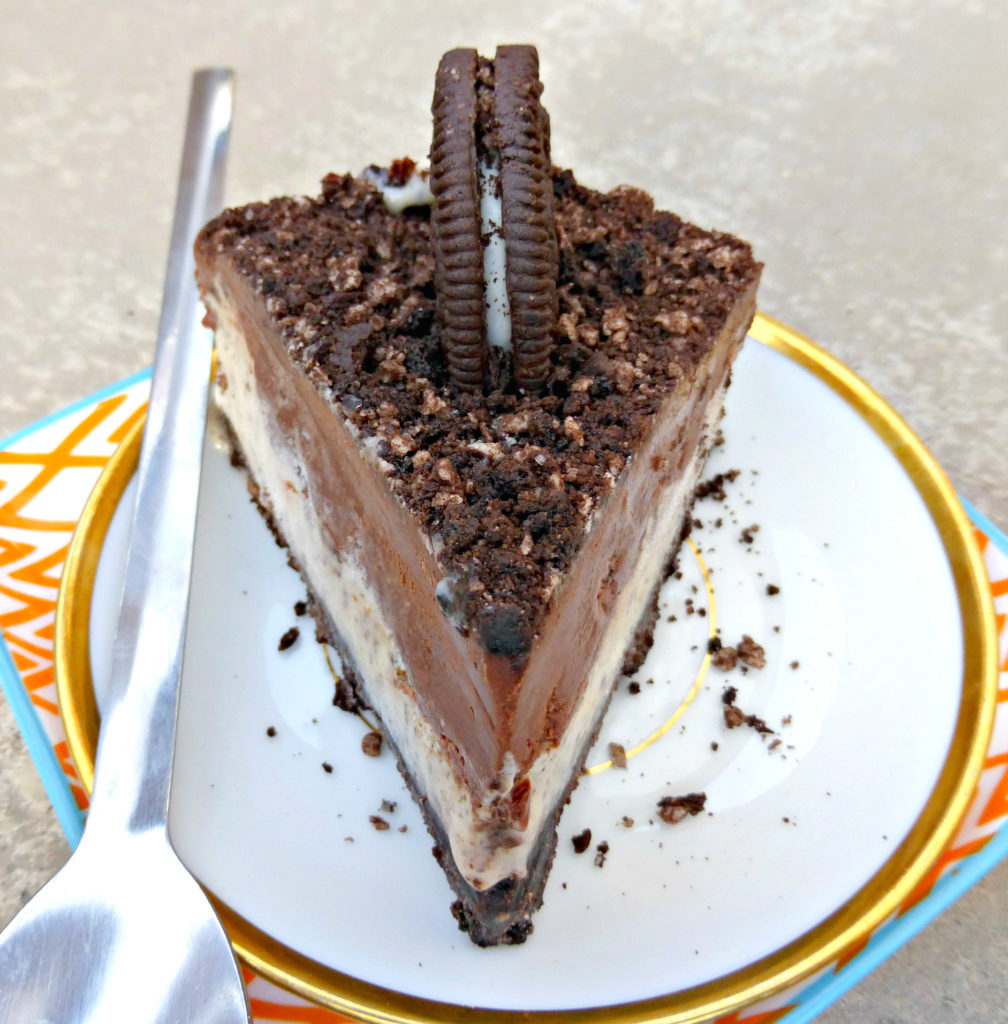 Happy New Year, everyone! Just wanted to say a quick thank you to all my readers and followers – it's been a great year for my blog and I appreciate every bit of support I receive!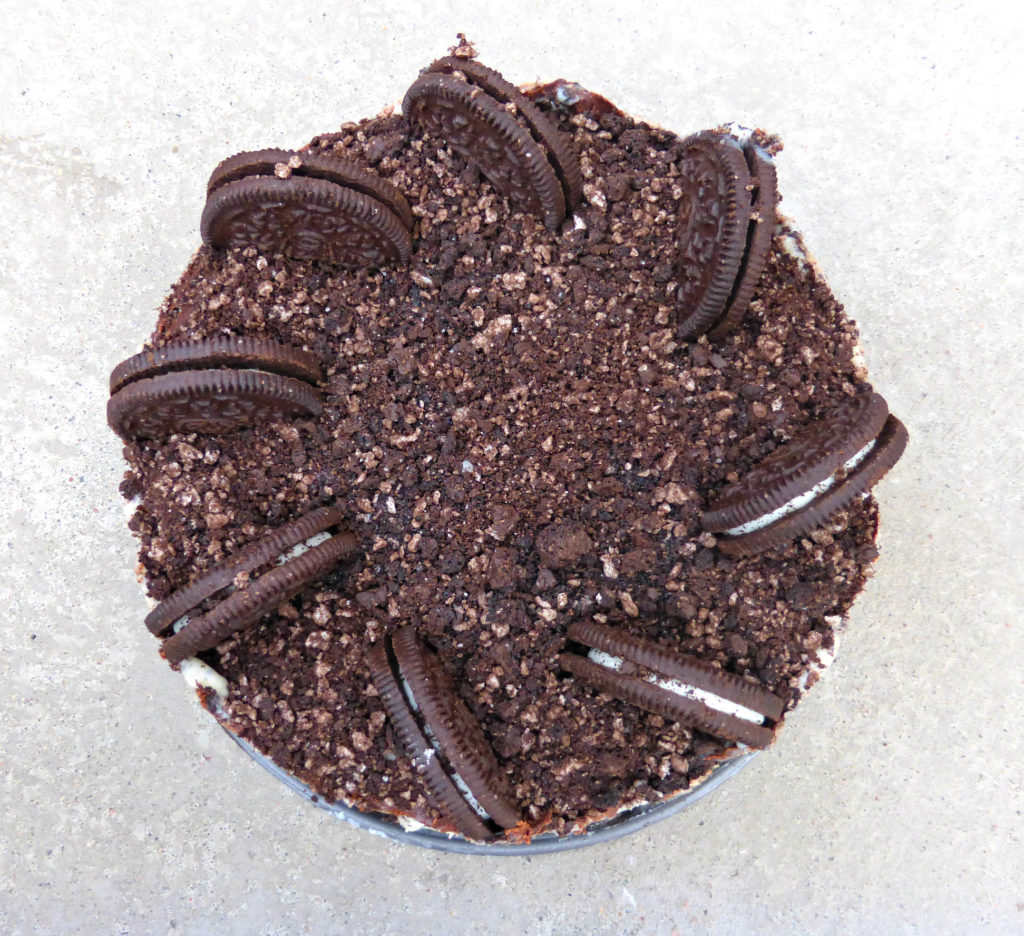 There is something very moreish about Oreos: one is never enough. I don't buy them very often, probably because it costs about £2 ($2.50) for a packet here. We've just come back from our Christmas break in the UK where I tried mint Oreos for the first time and they were good.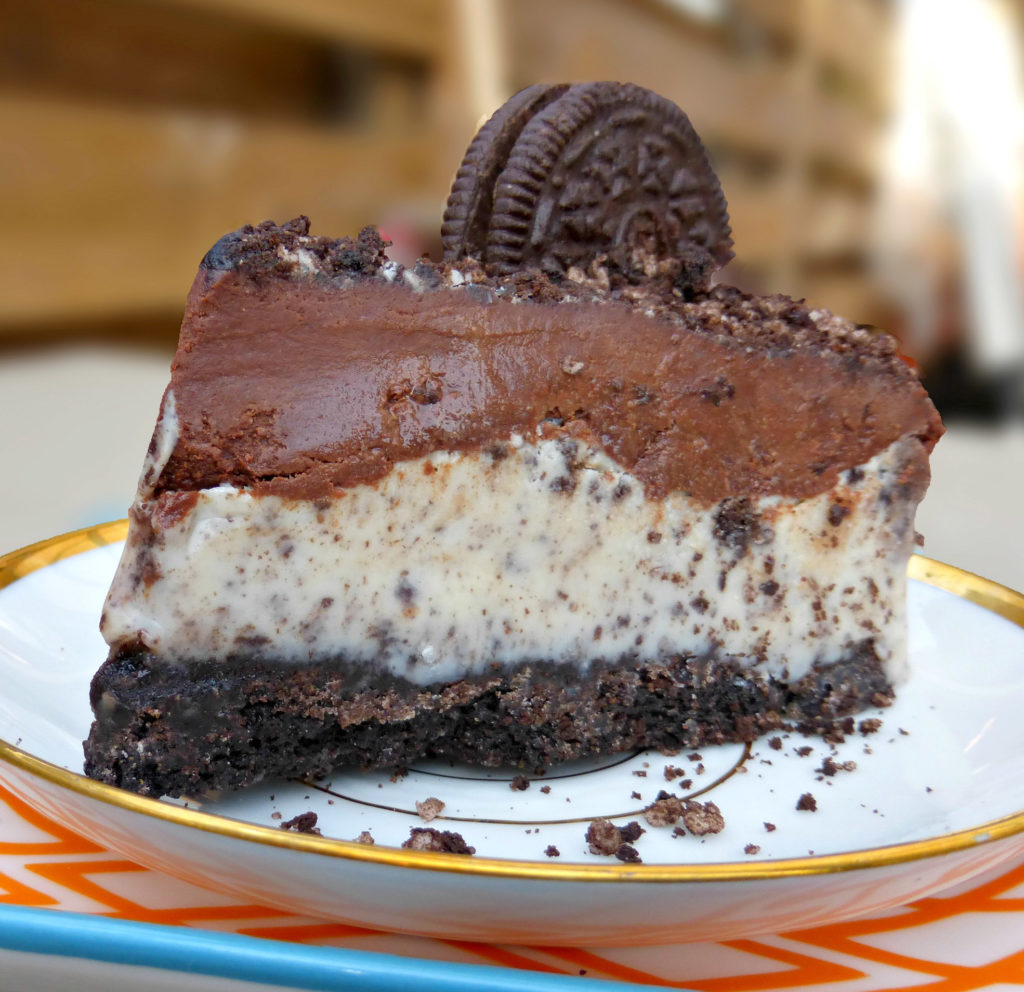 Anyway, enough about my cookie-eating habits. This pie features Oreos from top to bottom – the crust, filling and on top. A veritable Oreo-lovers dream pie!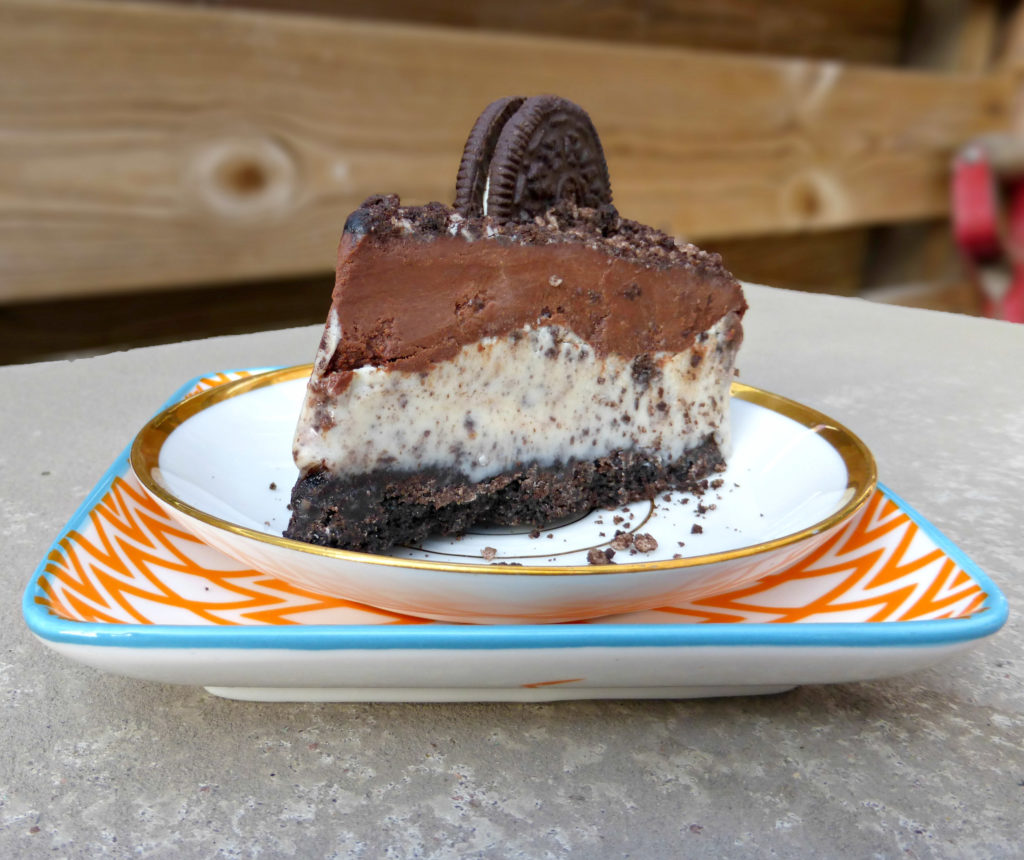 The pie ended up a little runnier than I'd expected, so I popped it into the freezer for a while to firm up. If you like your desserts a gooey mess, just refrigerate instead!
Although it is a fairly small dessert, there is enough to feed six (or even eight) people – it is very rich and decadent, so you don't need a lot!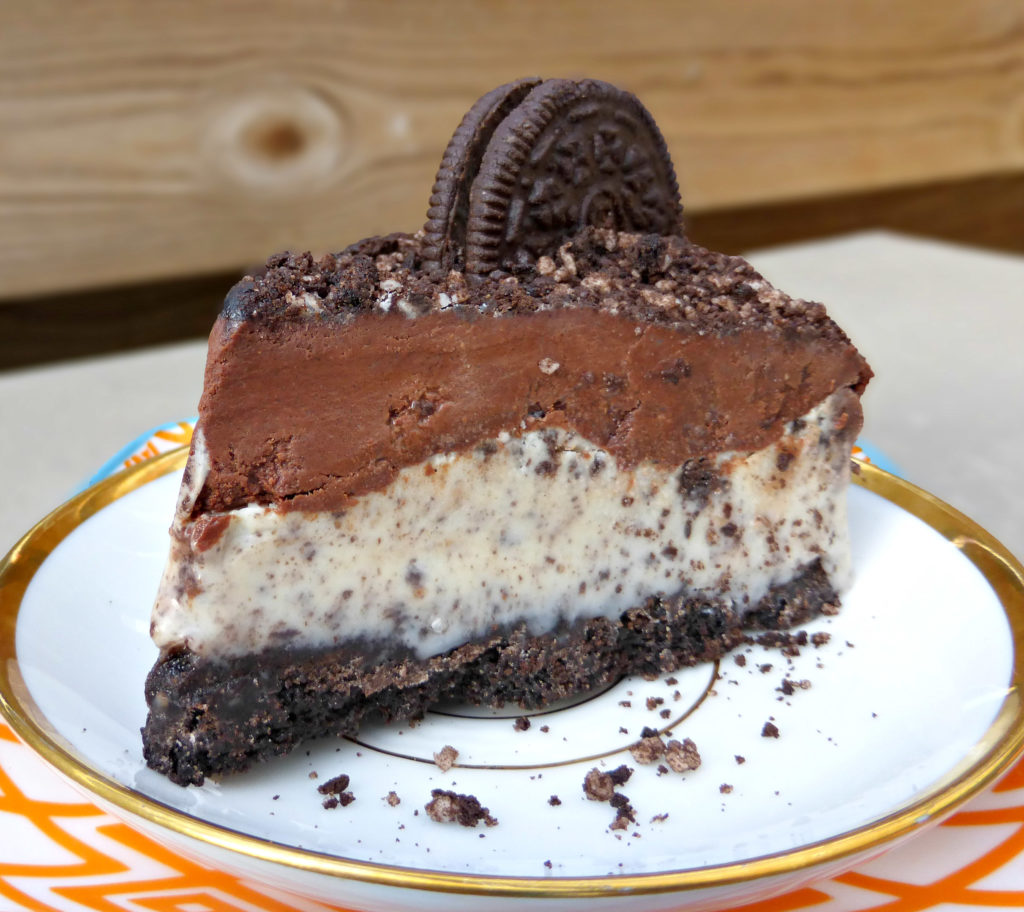 Oreo and White Chocolate Pie with a Dark Chocolate Ganache
---
Ingredients
Oreo crust:

12 Oreo cookies
2 tablespoons (30g) butter

Filling:

1 cup (250ml) cream
3 tablespoons (45g) sugar
1 teaspoon vanilla sugar - see notes
1 cup (200g) white chocolate (chopped)
3 tablespoons (45g) butter (chopped or softened)
6 crushed Oreos

Ganache:

100g (1/2 cup) good quality dark chocolate
125ml (1/2 cup) whipping cream
2 tablespoons honey
Whole Oreos to decorate.

NOTES:

I use vanilla sugar in my recipes. Here you can see how to convert the measurements for vanilla sugar to extract/essence.
Directions
~ Pre-heat the oven to 350°F (175°C). For the crust: Blitz the Oreos in a food processor until they are fine crumbs. Melt the butter and then stir into the Oreo crumbs. Press into a spring-form tin (mine was 18cm / 6 inches) and bake for around 8 minutes. Remove from the oven and allow to cool completely.
~ In the meantime, prepare the filling: In a medium-sized pan, heat the cream, sugar and vanilla sugar together, just until the liquid starts a simmering boil. Remove from the heat and add the chocolate and butter. Don't stir, but leave to sit for around five minutes and then whisk together until it is nice and thick. Finally, fold in half of the six crushed Oreos (retain the rest for later), pour over the crust, and place in the fridge to set a little (around an hour).
~ For the ganache: Heat the whipping cream and honey until it just starts to boil. Remove from the heat and add the dark chocolate. As above, don't stir, just leave for five minutes before whisking well until a thick ganache forms. Pour over the filling and leave to set for a while before pushing the whole Oreos into the ganache (if you do it when the ganache is still very soft, they will topple over). Sprinkle the remainder of the retained crushed Oreos prepared earlier.
~ Pop in the fridge overnight and then place in the freezer an hour or two before you are ready to eat it. Remove from the freezer and let the pie sit for around ten minutes before serving. Enjoy!
7.8.1.2
32
https://www.theculinaryjumble.com/oreo-and-white-chocolate-pie-with-dark-chocolate-ganache/