I love loaf cakes, especially when they have some kind of citrus juice added. Like this wholemeal orange drizzle loaf cake.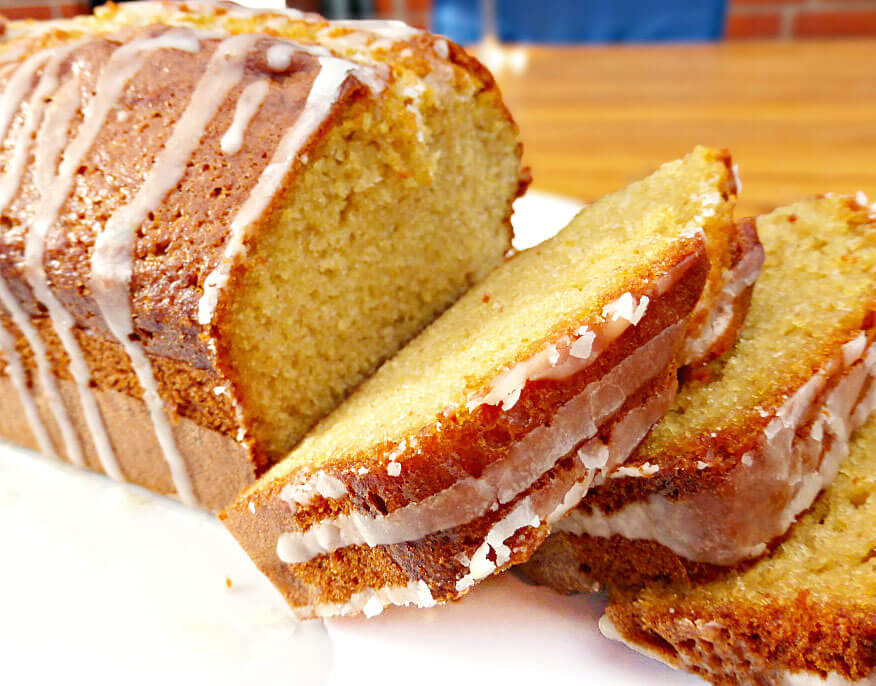 The recipe calls for half of the flour to be wholemeal and given this, it was surprisingly soft, and although there is obviously sugar in the cake, there isn't tons and vegetable oil is used instead of butter. I am not trying to bag this as a healthy option, but as cakes go, it could be worse!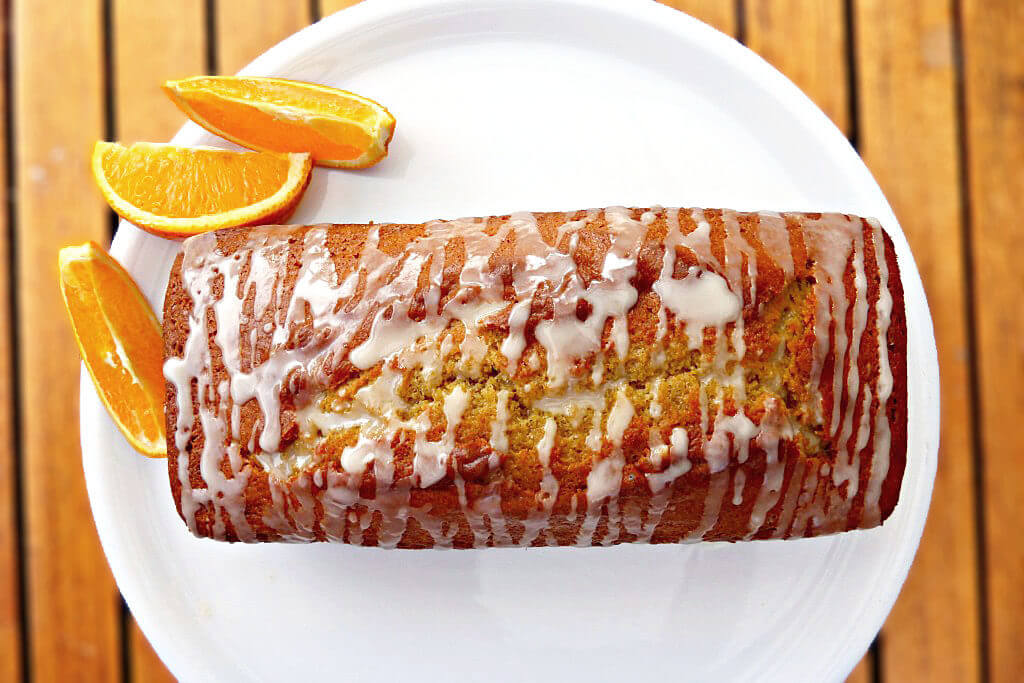 This orange produces a beautiful, rich colour, but if orange isn't your thing, try it with limes or lemons instead!
Super Soft Tangy Orange Drizzle Cake
---
Ingredients
Cake:

100g (1/2 cup) sugar 
2 tablespoons butter (softened)
3 medium eggs
1/3 cup orange juice 
1/4 cup oil
1/4 cup yoghurt
100g (2/3 cup) wholemeal flour
100g (7/8 cup) plain (all-purpose) flour
1/2 teaspoon baking powder
1/2 teaspoon bicarbonate (baking) soda
1 teaspoon vanilla sugar/extract

Drizzle:

1 tablespoon orange juice
45g (1/2 cup) Icing sugar
Directions
~ Pre-heat the oven to 175°C (350ºF)
~ Cream the butter and sugar and beat in the eggs one at a time. Add orange juice, oil and yoghurt and beat until smooth.
~ Sift the flours, vanilla sugar, baking soda and baking powder together and add to the wet ingredients, stirring well.
~ Pour into a prepared loaf tin (mine was 25cm x 12cm) and bake for around 30-40 minutes until an inserted skewer comes out clean.
~ Leave to cool in the tin for a while, then turn out onto a wire rack and cool completely.
~ Mix the icing sugar and orange juice until a thick, runny paste forms. Drizzle over the top of the cake and leave to harden. Enjoy!
7.8.1.2
232
https://www.theculinaryjumble.com/orange-drizzle-loaf/
If you like healthier cake, check out these recipes: