These simple oat caramel chocolate traybake squares are full of delicious caramel and chocolate and take just minutes to prepare.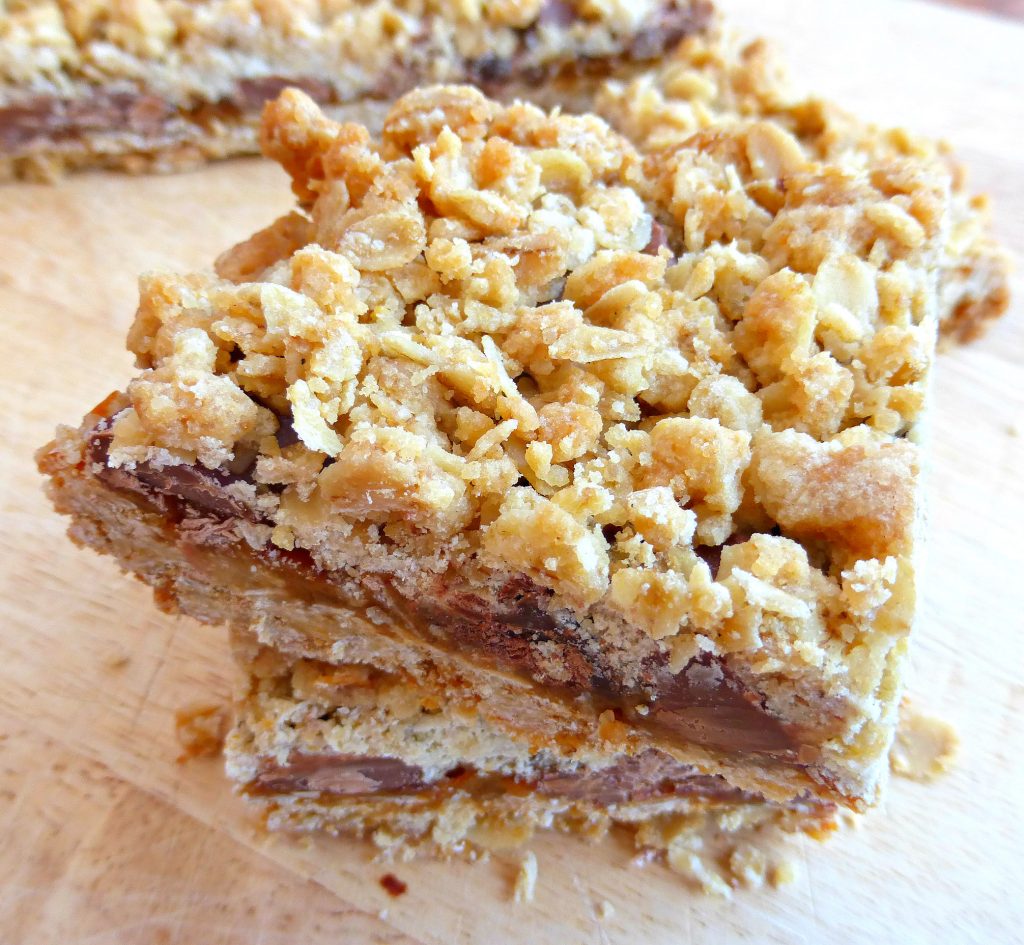 If my kids' reaction to my baking was an indication of how good my recipes are, these would come top of my list of achievements! They disappeared quicker than a flash and were bestowed the highest praise possible!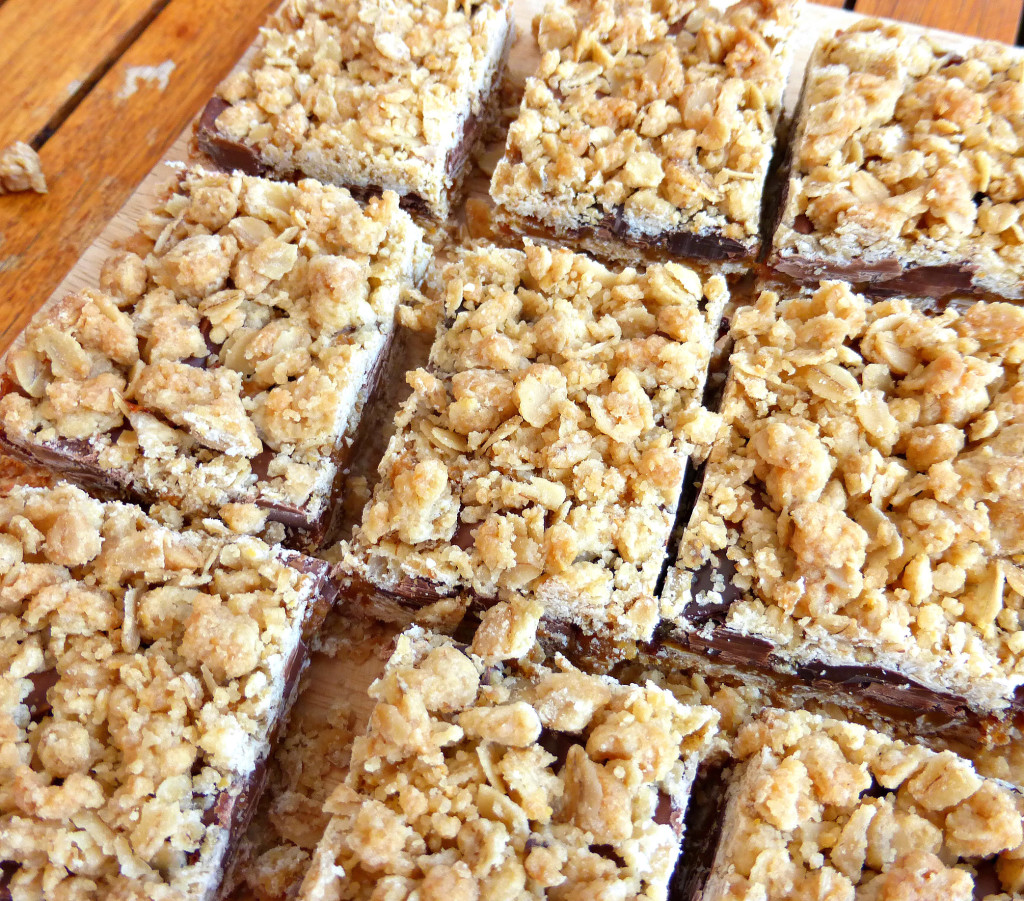 From what I've read and seen, in some respects these are quite similar to Carmelitas, the only difference is that the caramel in mine isn't gooey and the chocolate is more solid. I liked them like this and didn't feel the need  for chocolate and caramel to be spilling out everywhere, but add more of both if you prefer them that way!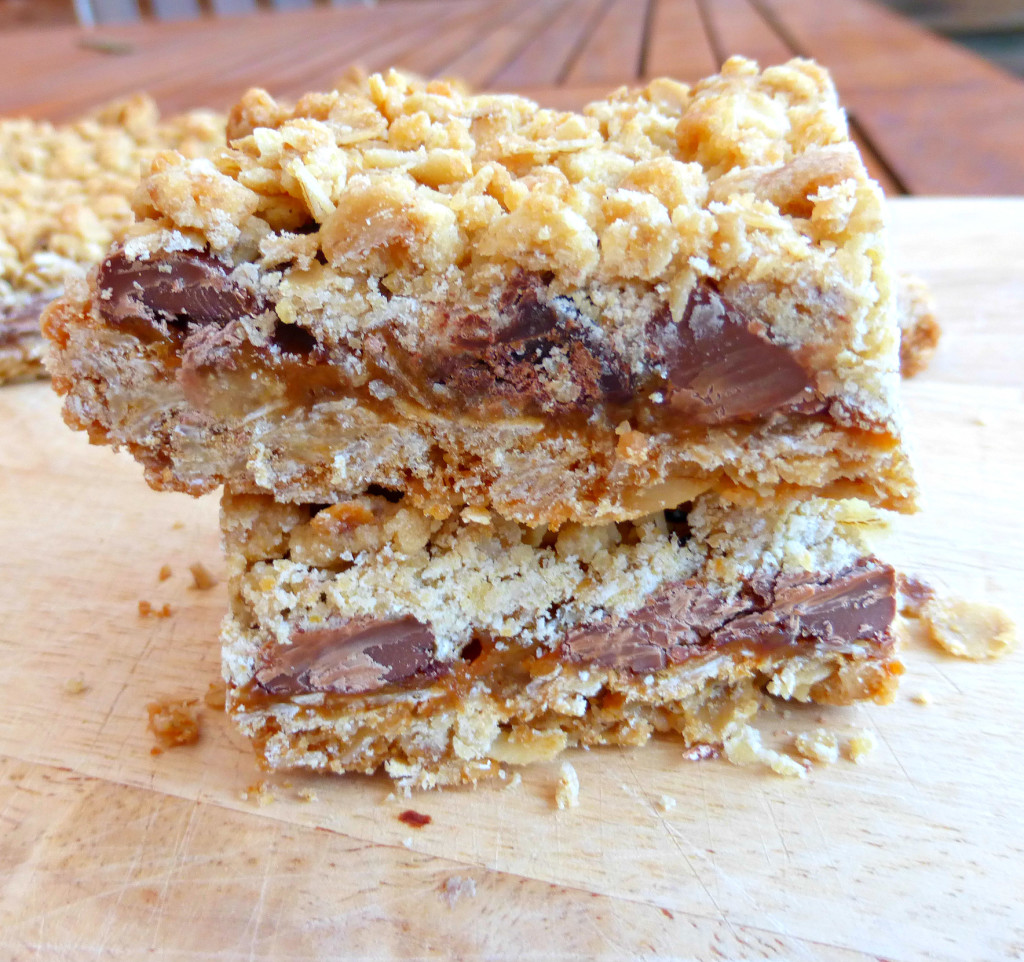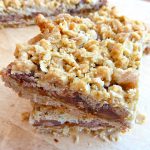 Oat Caramel Chocolate Traybake Squares
Ingredients
100g

(3½ oz) butter

85g

(6 tablespoons) brown sugar

1

teaspoon

vanilla sugar

100g

(7/8 cup) plain flour

130g

(1½ cups) oats

1

teaspoon

baking soda

100g

(3½ oz) caramel or dulce de leche (I used a tinned variety, but you could make your own)

100g

(1 cup) chocolate (chopped into large pieces)
Instructions
Melt the butter and leave to cool for a while.

Pre-heat the oven to 175°C (350ºF) and prepare a baking tin with grease-proof paper or foil.

Mix the butter with the brown sugar and vanilla sugar until well combined.

In a separate bowl, mix the oats, flour and baking soda. Add to the wet ingredients and stir until well mixed.

Press around half of the mixture into the baking tin, keeping the remainder to use later. Bake for around 10 minutes until the edges are starting to brown.

Remove from the oven and spread the caramel evenly over the top. Then sprinkle the chocolate over the top and lastly, cover with the retained oat mixture.

Put back in the oven and bake for a further 15 minutes or so, until it is just browning on top and the caramel starts to bubble up a little.

Allow to cool completely and then place in the fridge for several hours (preferably overnight if you can). Slice into squares and enjoy!
Recipe Notes
Please note that measurements from grams to cups and ounces may not be totally accurate. I use online converters so if you feel that something doesn't seem right, it is a good idea to work out your own conversion
If you like caramel, you'll love Lighter Baked Apples with Homemade Caramel Sauce and Salted Cashew Caramel Brownie Cake.