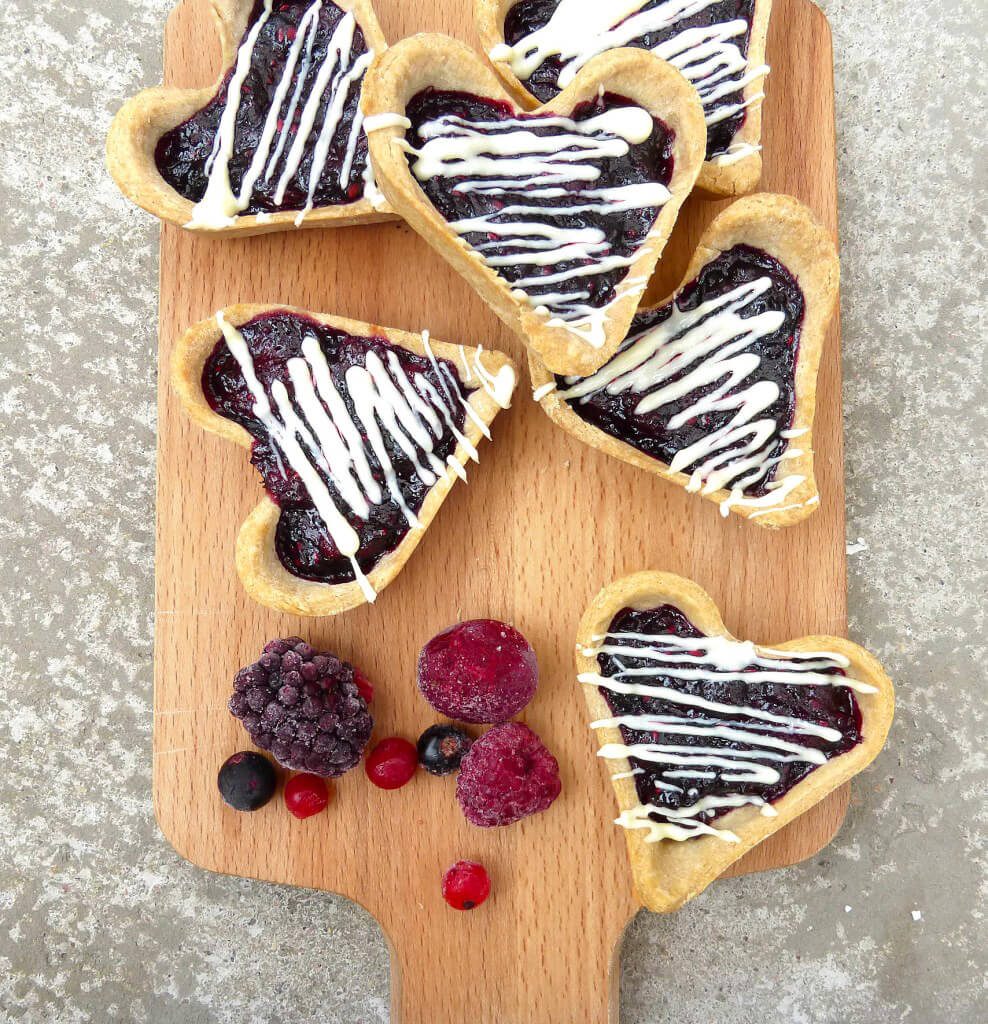 Recipe was originally posted in May 2017 but has been updated with new photos (recipe remains the same) and re-published.
When I was a kid, my mum used to make jam tarts out of leftover pastry. She'd fill them with jam (whatever flavour she had) and overbake them within an inch of their lives, resulting in dry pastry topped with almost completely evaporated sickly sweet jam.
My mum's dinners were the best in the world (still are), but she didn't fare as well in the baking department. Her disastrous Yorkshire puddings and flat-as-a-pancake cakes were the butt of many a family joke. Bless her.
Ask most people in the UK and I am pretty sure they'll have similar memories about jam tarts. Okay, maybe not the dry part, but certainly using up leftover pastry to make them.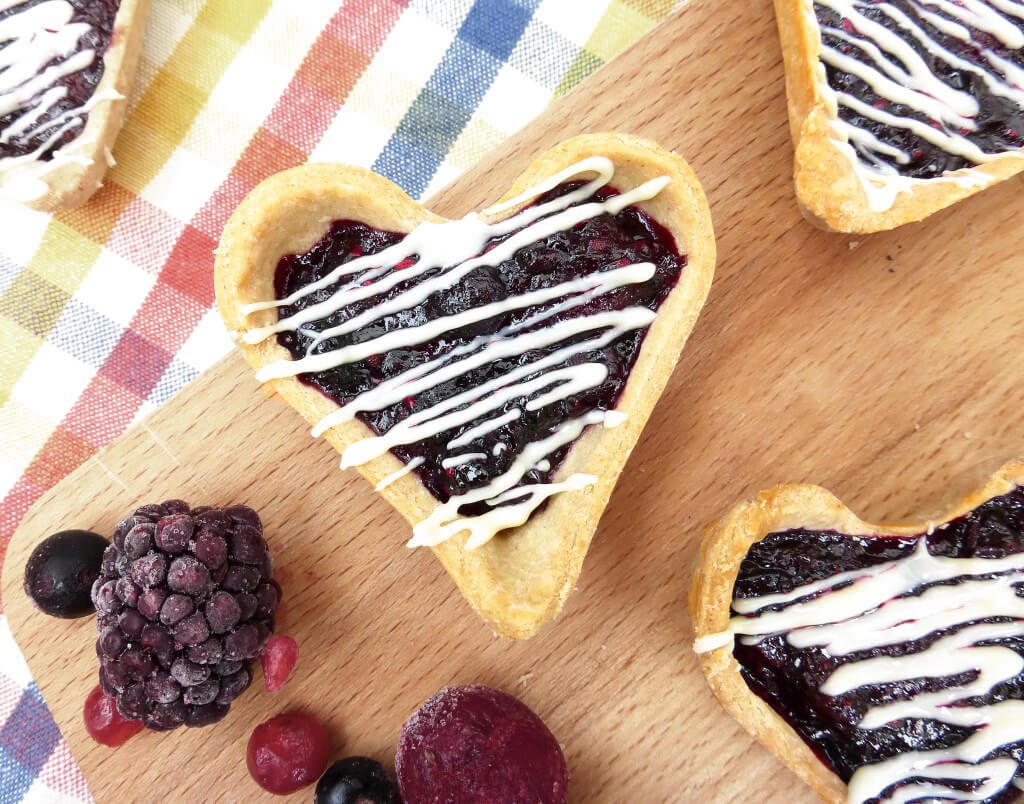 One of my friends mentioned jam tarts a while back and it made me remember the ones we had, so I decided to make my own. I went for gluten free pastry (from scratch) and topped them with homemade jam.
The recipe is fairly low in fat (definitely in comparison with regular pastry dishes) and when using my homemade berry chia jam, has no refined sugar.
That said, I did drizzle a little white chocolate over the top but this was just to make a pretty contrast in my photos. It also adds a tiny touch of sweet which contrasts nicely with the tart jam, but it isn't necessary and the tarts would be just as good without it.
The measurements below made six jam tarts. I used a heart-shaped pan, but a regular muffin pan would work just as well.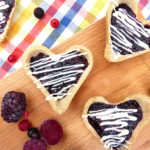 Nostalgic Gluten Free Jam Tarts (from scratch)
Ingredients
Pastry:
120

g

(1 cup) gluten free flour (I used a shop-bought blend of teff and buckwheat)

45

g

(3 tablespoons) cold butter (I used salted)

1

egg

water

(if needed)
Filling:
around 6 tablespoons homemade jam

(see notes)

white chocolate to drizzle (optional)
Instructions
Pre-heat the oven to 180°C (350°F) and grease a 6 hole muffin pan.

Pour the flour into a large bowl. Chop the butter and then add to the flour rubbing it in with your fingers until you're left with fairly fine crumbs.

Beat the egg in a separate bowl and add to the flour mixture. Stir until everything is combined. If the pastry hasn't pulled together, add a touch of water a little at a time until it does.

Using a piece of baking paper and a sprinkling of gluten free flour, roll out the pastry until it is fairly thin. Cut out hearts (or whatever shape you are using) that are slightly larger than the tin you're putting them in.

Place each pastry cut out in the greased muffin pan and using your fingers, gently push the pastry up the sides to cover the whole area. Pop in the fridge for around 30 minutes to rest a little.

Using a fork, poke holes in the pastry and then bake blind (see notes) for 10 minutes.

Remove from the oven and fill each one with around 1 tablespoon of jam (you may need more depending on how large your tarts are). Don't fill all the way to the top of the pastry, as the jam may bubble over when it heats up.

Bake for around 10-15 minutes, just until the pastry is starting to nicely brown.

Remove from the oven and either leave them as they are or drizzle a little white chocolate over the top. Eat them still a little warm or serve cold. Enjoy!