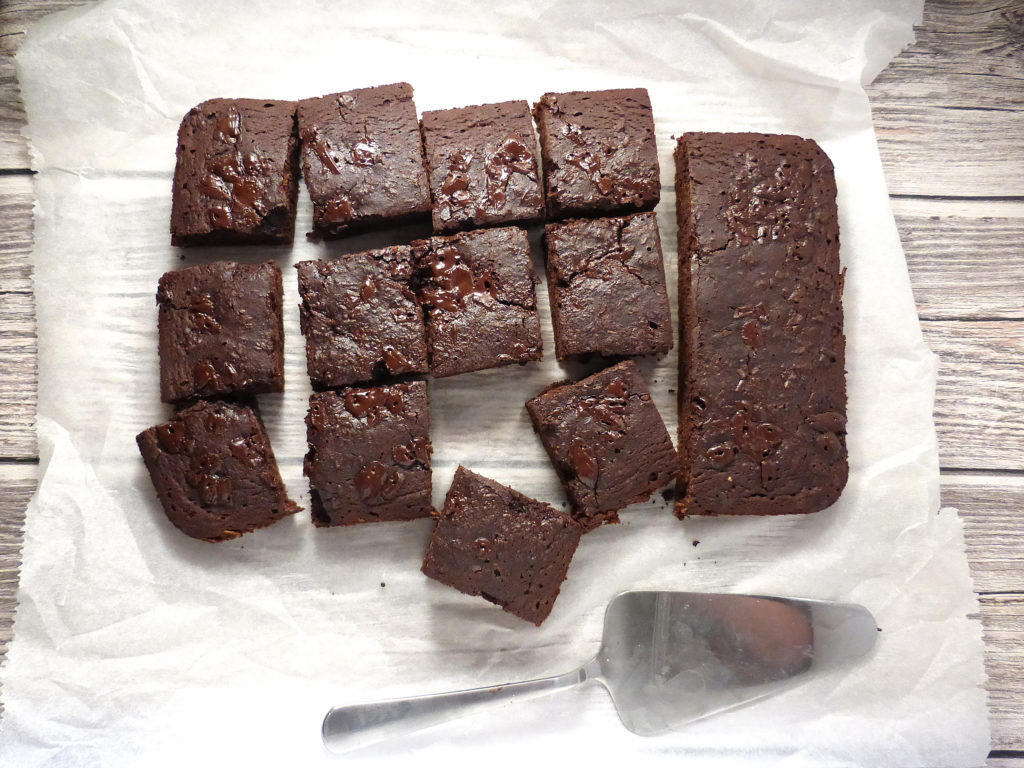 I know I talk a lot about coffee in brownies and cakes. A real lot. I waffle particularly profusely in the post for my Almost Tiramisu cake, if aren't already familiar with my views.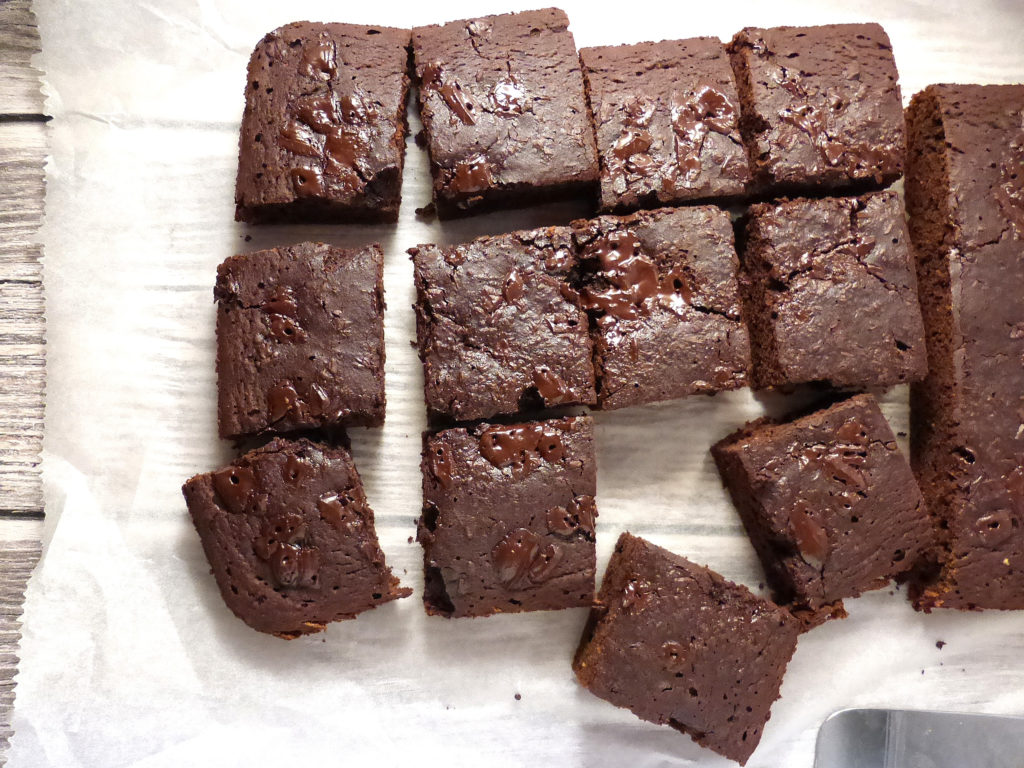 I know coffee and chocolate don't mix for some people. But mocha? Mocha sounds exotic, don't you think? So when you add mocha to the title of your brownies it makes them sound adventurous, bohemian, romantic.
And even better, some people don't know what mocha is, anyway. This means you could present these to your coffee-in-cakes-should-be-banned friends with a clear conscience. Hah! I am joking, of course.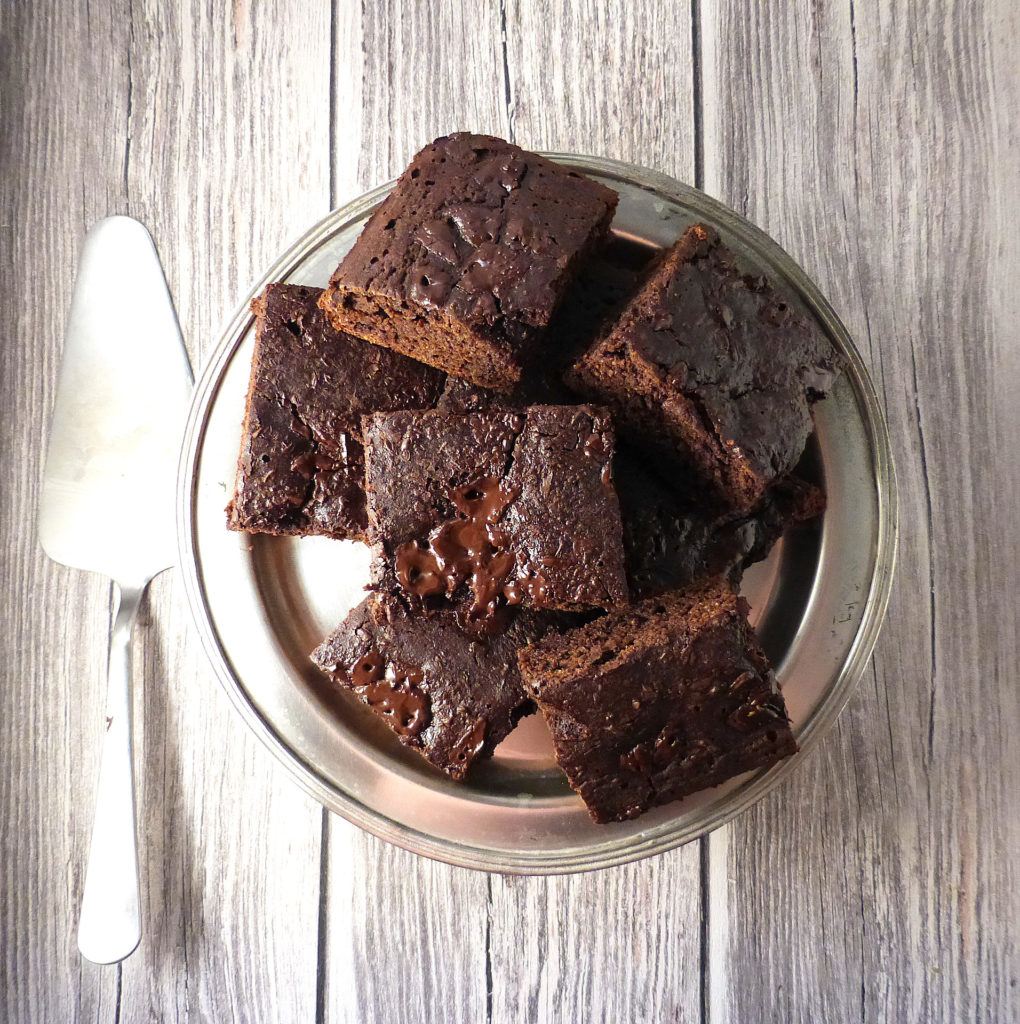 Do you know what? Regardless whether these have coffee or not, they are good. They are so good they don't need butter or oil. Not a drop. The only fat in these beauties comes from the dark chocolate, which is minimal.
They are also gluten free and made with teff, coconut and brown rice flour. Oh, and they have no refined sugar, either.  I know. I know.
I've started using teff a lot in my baking. If you don't know a great deal about it, have a read of what The Teff Company has to say and give it a go.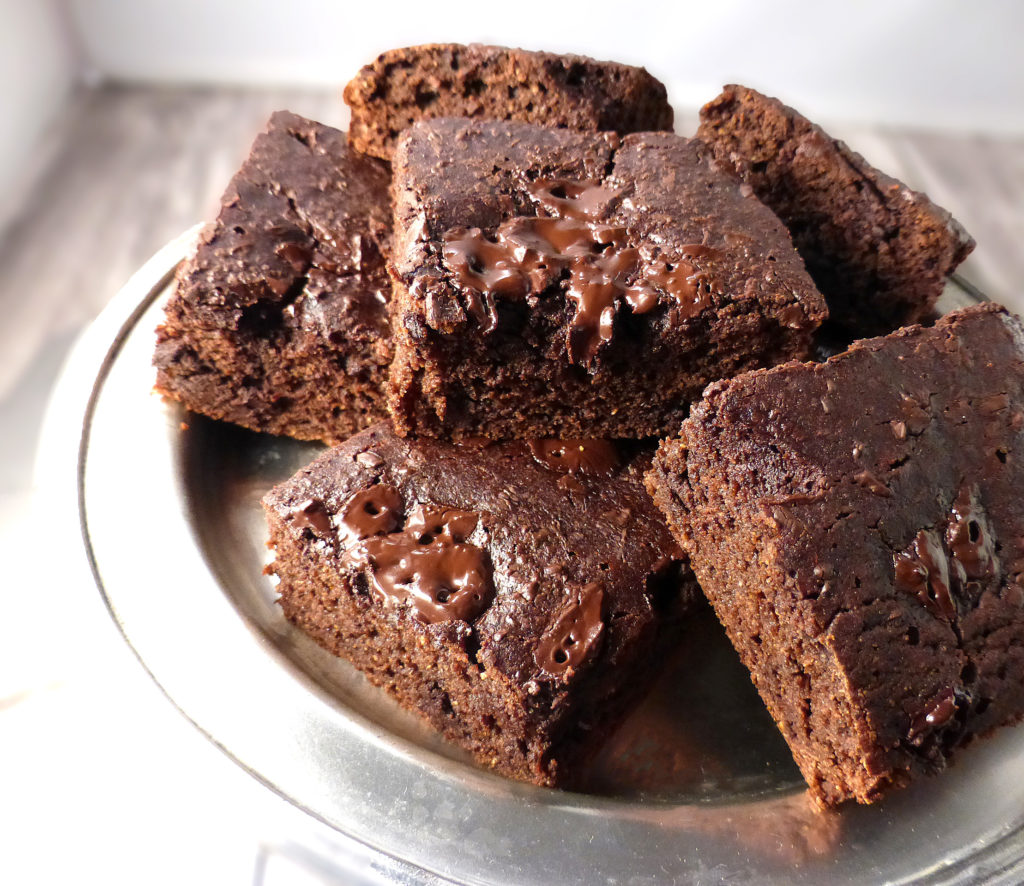 The ingredients below make around 15 brownie squares.
Mocha Dark Chocolate Brownies (gluten free & seriously low fat)
---
Ingredients
2 eggs
½ cup honey
1 cup strong coffee (or two tablespoons instant coffee mixed with 1 cup water)
1 teaspoon vanilla sugar
75g (¾ cup) teff flour
50g (½ cup) cocoa powder
50g (1/3 cup) brown rice flour
20g (¼ cup) coconut flour
1 teaspoon baking powder
½ teaspoon sea salt
50-100g (½ cup-¾ cup) dark chocolate (chopped) - depending on personal taste

Recipe was inspired by The Teff Company's

Mocha Cake
Directions
~ Pre-heat the oven to 175ºC (350ºF) and grease a rectangle/square baking tin (mine was a 27cm x 17cm / 10in x 7in spring-form).
~ Beat the eggs then add the honey and coffee, whisking until combined.
~ Add all the other ingredients (no need to sift together), then whisk until everything is nicely mixed in. Lastly, stir in half of the chopped chocolate.
~ Pour into the prepared pan, sprinkle with the remaining chocolate and bake for 30-35 minutes. The cake is ready when an inserted skewer comes out clean.
~ Leave the cake to cool for a while then turn out of the pan. Serve warm (with a touch of cream or ice-cream if you're feeling decadent) or eat it when cold. Enjoy!
7.8.1.2
285
https://www.theculinaryjumble.com/mocha-dark-chocolate-brownies-gluten-free-low-fat/