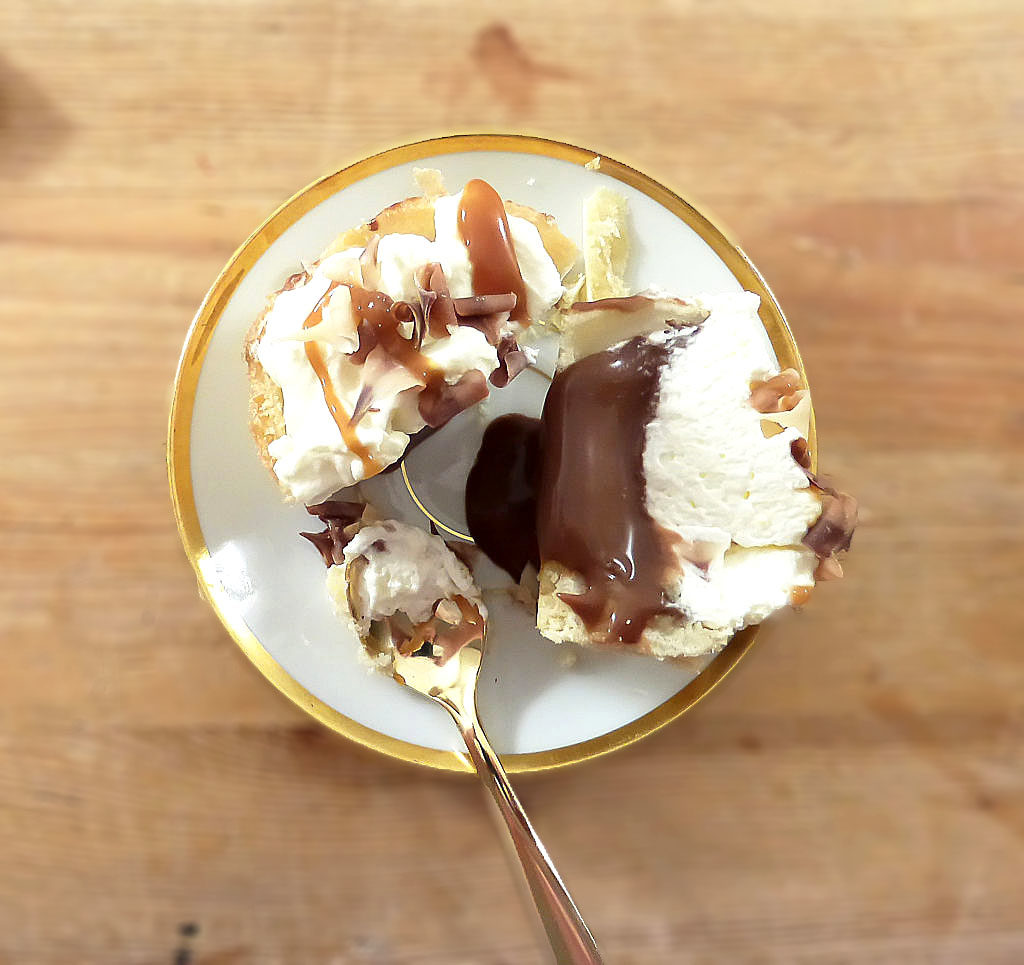 Unbelievably, we have almost reached the middle of January, and I am only just getting around to my first official recipe of the year (I did publish my Oreo pie last week, but that was made well before Christmas, so doesn't really count).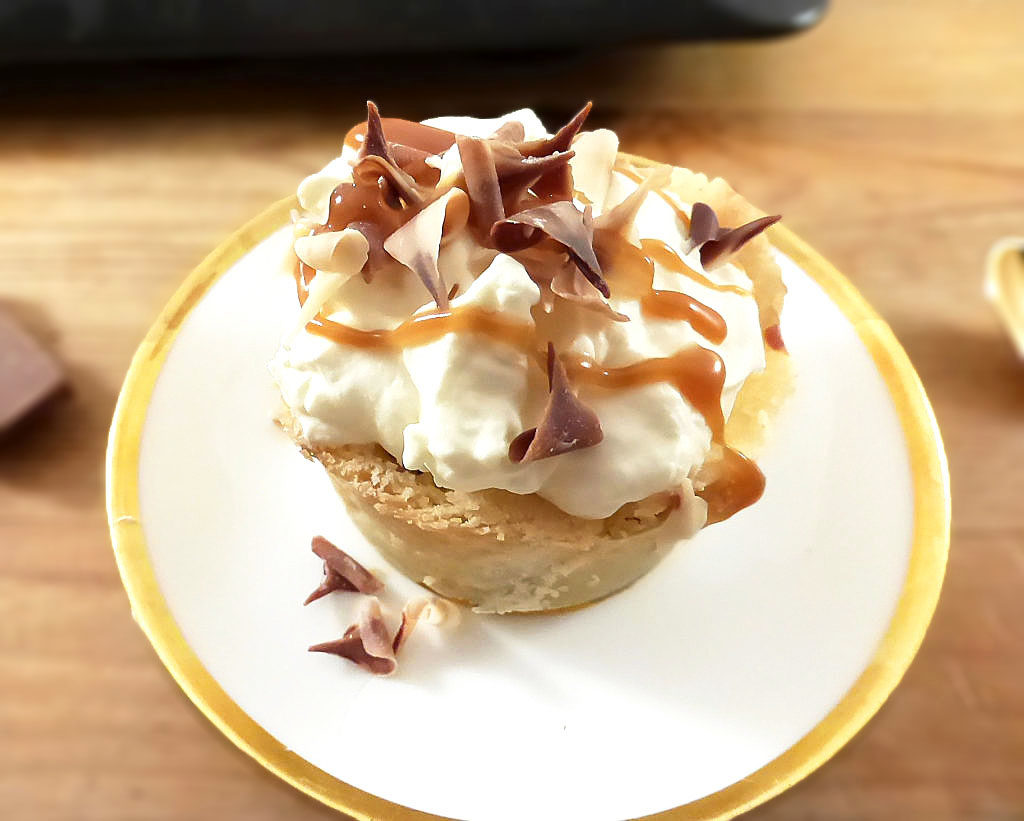 I have to be honest and say that I had a real problem with inspiration. It would be so easy to churn out similar recipes week after week (and my brownie recipe I could adapt and make until the cows came trotting home), but I want to try my hand at different things from time to time; recipes that are brand new (at least to me).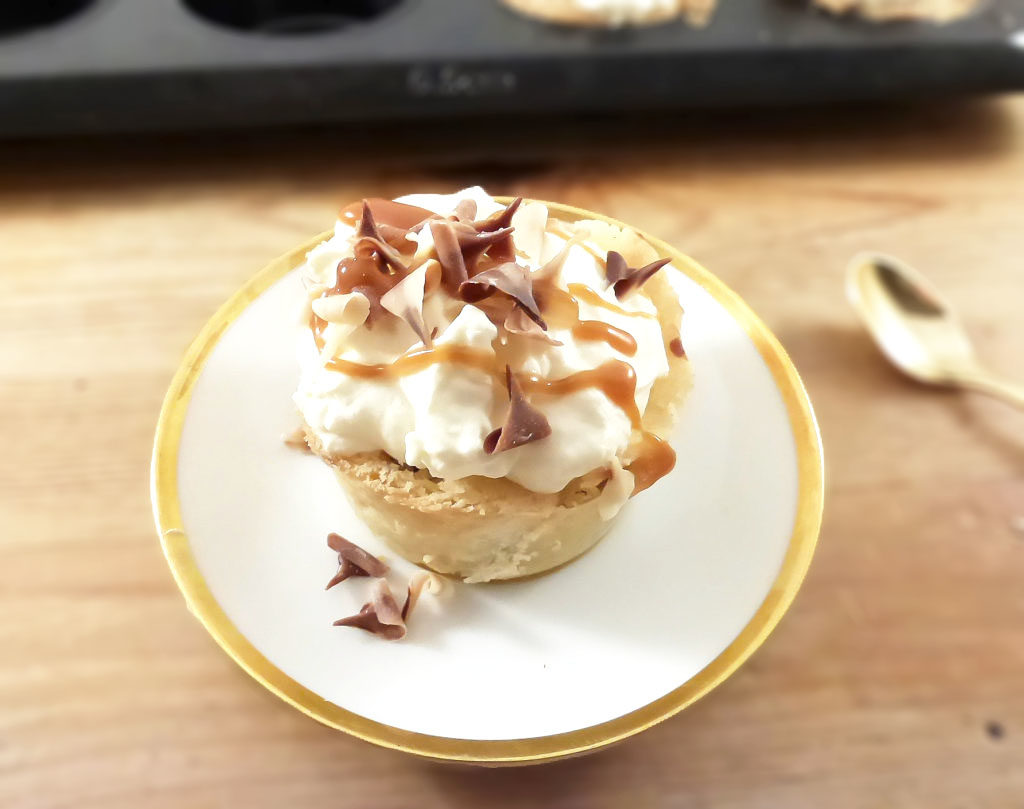 That kind of inspiration takes time, effort and planning, three things which I don't always have a lot of! But the idea for these cookie cups came to me one night when I was just dropping off to sleep, and I have to say that they tasted as good as I'd imagined.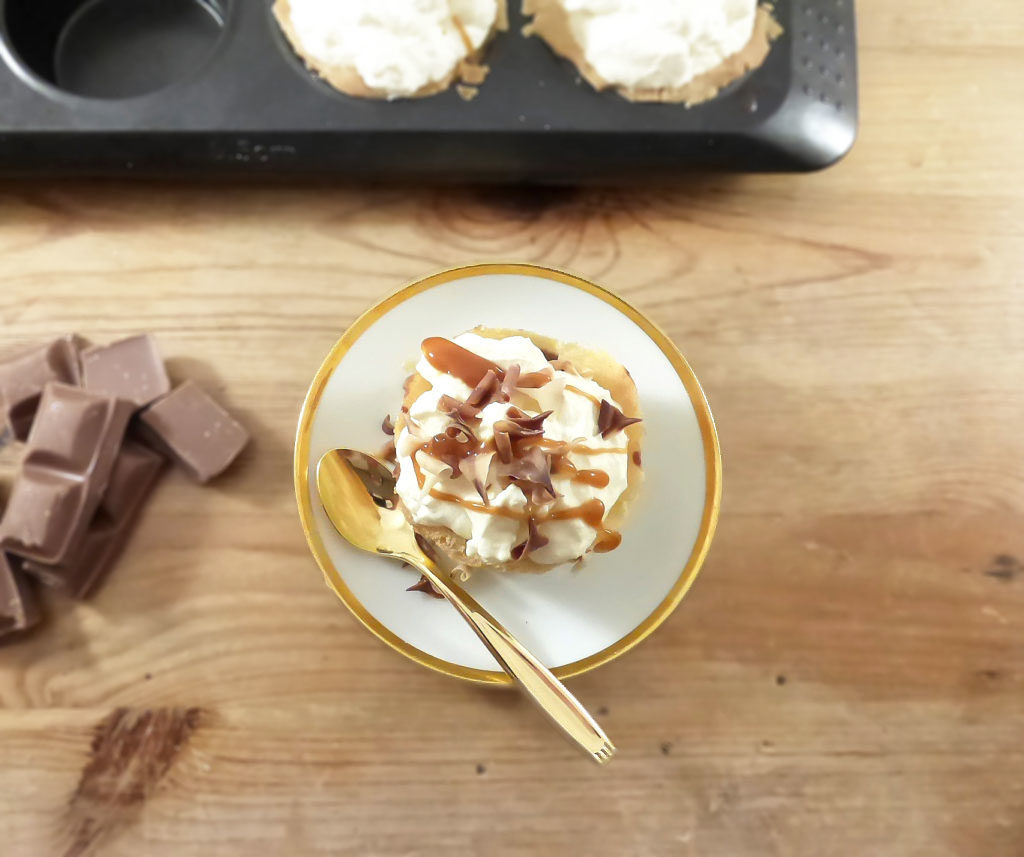 Admittedly, this is not a brand new recipe. Well, it is, but rather an amalgamation of two of my favourite recipes.
Firstly, there's the cookie cup, which is based on one of my go-to recipes, and was used in my spiced up chocolate dipped cookies. It's simple, uses every day cupboard staples, and takes delicious. It is also very versatile, making it easy to mould into cups.
The filling was adapted from my dark chocolate silk pie, but this time, I used milk chocolate. It's creamy, crazily gooey, and goes amazingly well with the cookie cups.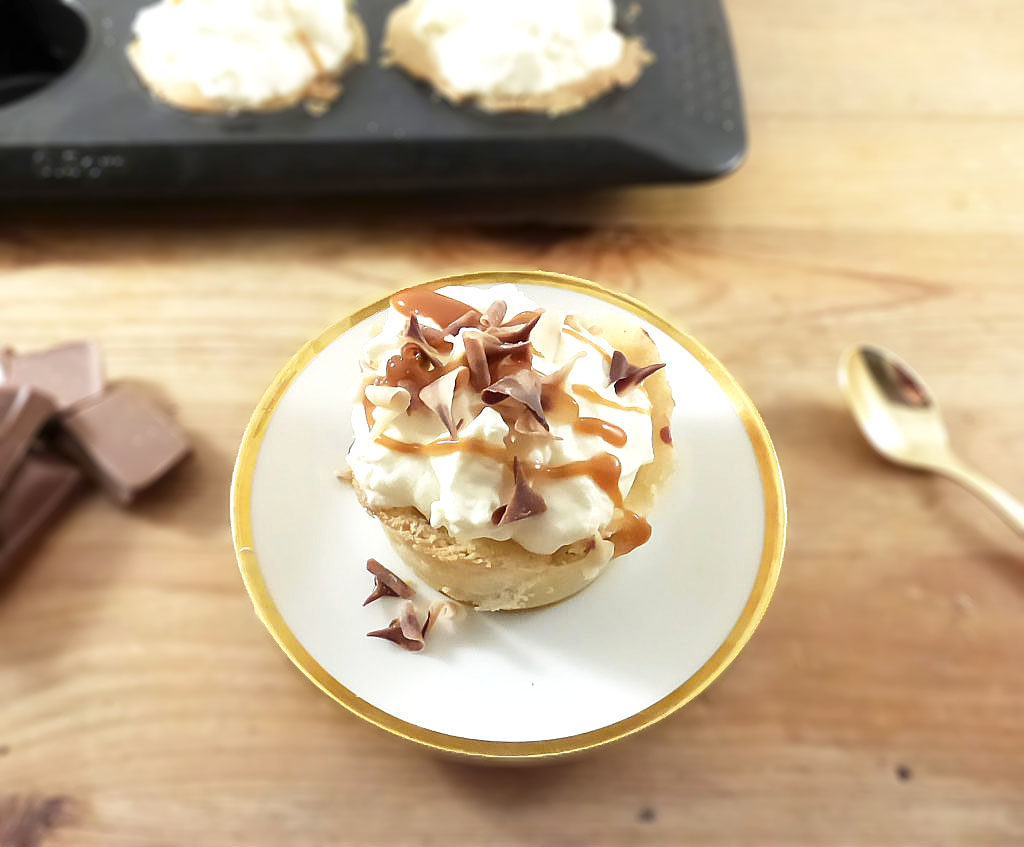 Although this recipe is not difficult, per se, it does take a little effort. It also not the quickest recipe out there, either, taking at least one overnight to set properly. But, my family would agree that they it was most definitely worth it!
The measurements below made six cookie cups and I used a regular sized muffin pan to make them.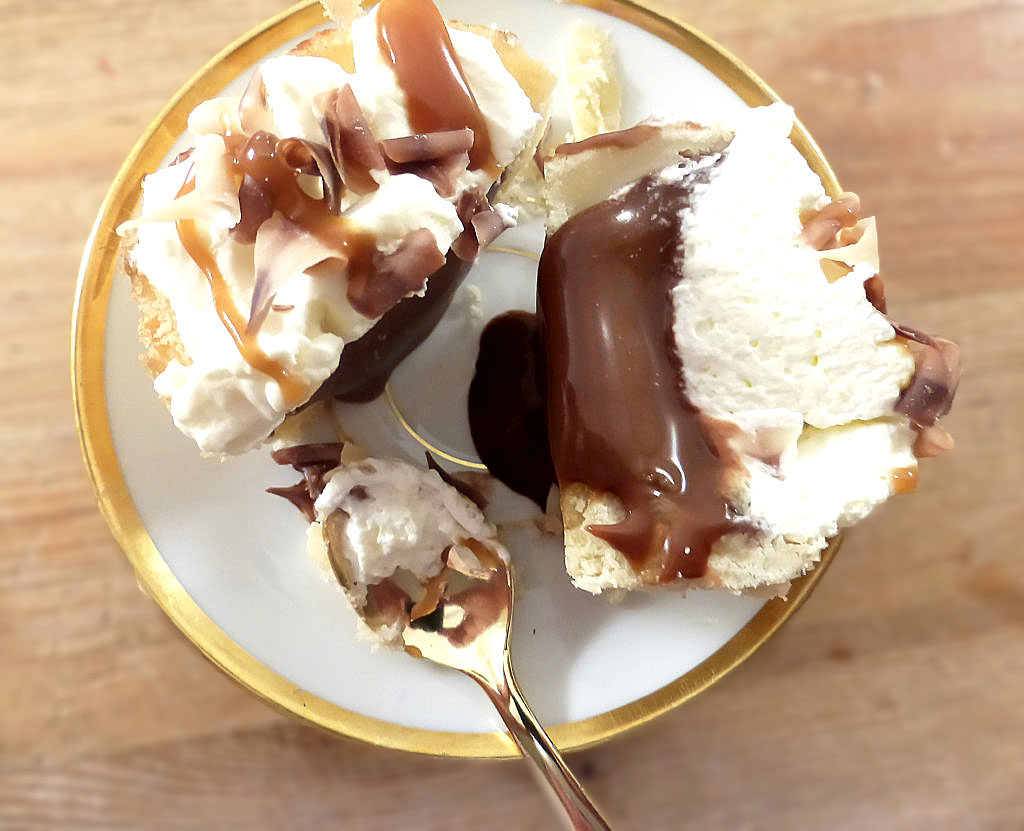 Milk Chocolate and Cream Cookie Cups
---
Ingredients
Dough:

1/2 cup (50g) icing sugar
1/2 cup (115g) butter (softened)
1 cup + 2 tablespoons (140g) plain (all-purpose) flour
1/2 teaspoon vanilla sugar (see notes)

Filling:

1/2 cup (125ml) cream
1/2 tablespoon cocoa
1½ tablespoons (25g) brown sugar
1/2 teaspoon vanilla sugar
1/4 cup (50g) milk chocolate (chopped)
1½ tablespoons (20g) butter (chopped)

Topping:

150ml (approx. 1/2 cup) Whipped cream
Decorations (I used chocolate shavings and caramel)
Directions
~ Pre-heat the oven to 175°C (350°F). Cream the icing sugar and butter together until nice and smooth. Sift the flour and vanilla sugar together and then add to the butter/sugar mixture. Stir until everything comes together and forms into a dough.
~ Split the dough into roughly six equal pieces. Roll into balls, and using the back of your hand, push the balls down a little. Grease a muffin pan and then pop one ball of dough into each hole. Using your fingers, gently push and mould the dough up the sides of the pan. Bake for around 10 minutes, just until the edges are browning.
~ Remove from the oven and using the back of a small spoon, gently push the dough back to the sides of the pan (it will have risen and puffed up in the oven). Leave in the pan to cool completely.
~ For the filling: heat the cream, cocoa, brown sugar and vanilla sugar in a pan, just until it starts to boil. Remove from the heat and add the chocolate and butter, and leave to sit for around five minutes. Whisk together and then leave to cool and thicken slightly.
~ Spoon into the cookie cups, taking care not to go too high so that it pours over the side. Place in the fridge overnight to set (note that they will not firm up completely, but let them set enough for you to be able to add the whipped cream topping).
~ When ready to serve, whip the cream and either pipe or use a spoon, and place on top of the filled cookie cups. Sprinkle or drizzle with whatever takes your fancy. Enjoy!
7.8.1.2
52
https://www.theculinaryjumble.com/milk-chocolate-and-whipped-cream-cookie-cups/