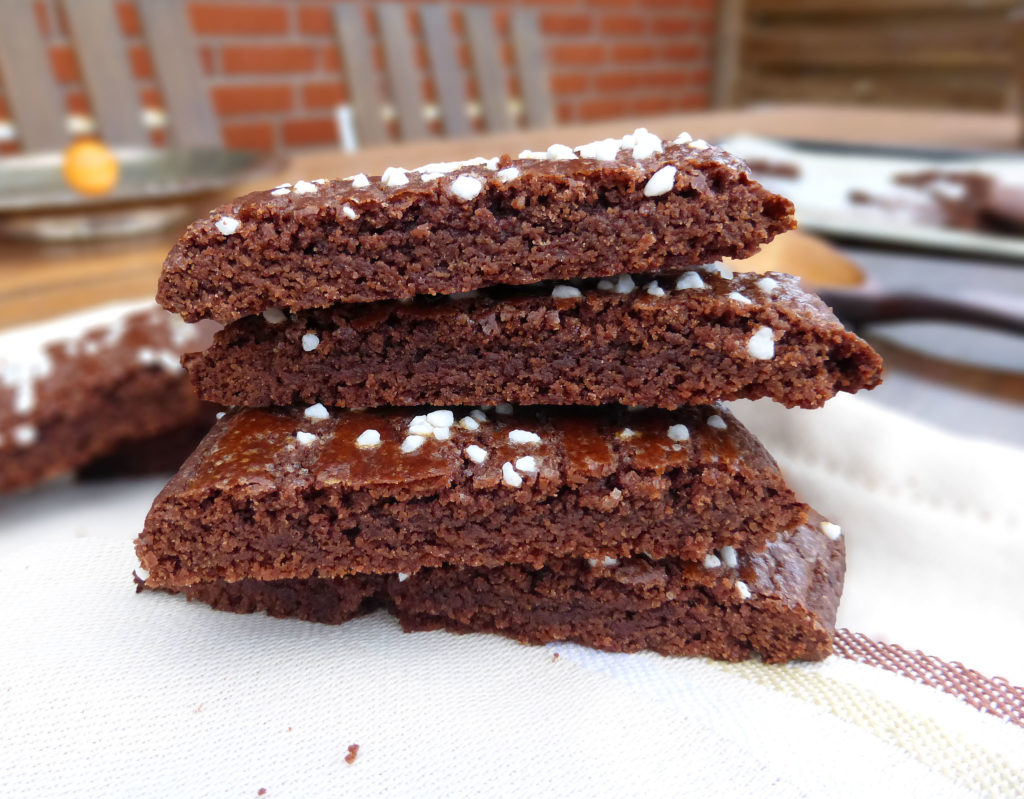 Swedish baking, especially timeless classic recipes, is invariably simple. There are no airs and graces, just easy to follow instructions with basic, everyday ingredients, like with Märtas skurna chokladkakor (Swedish sliced chocolate cookies).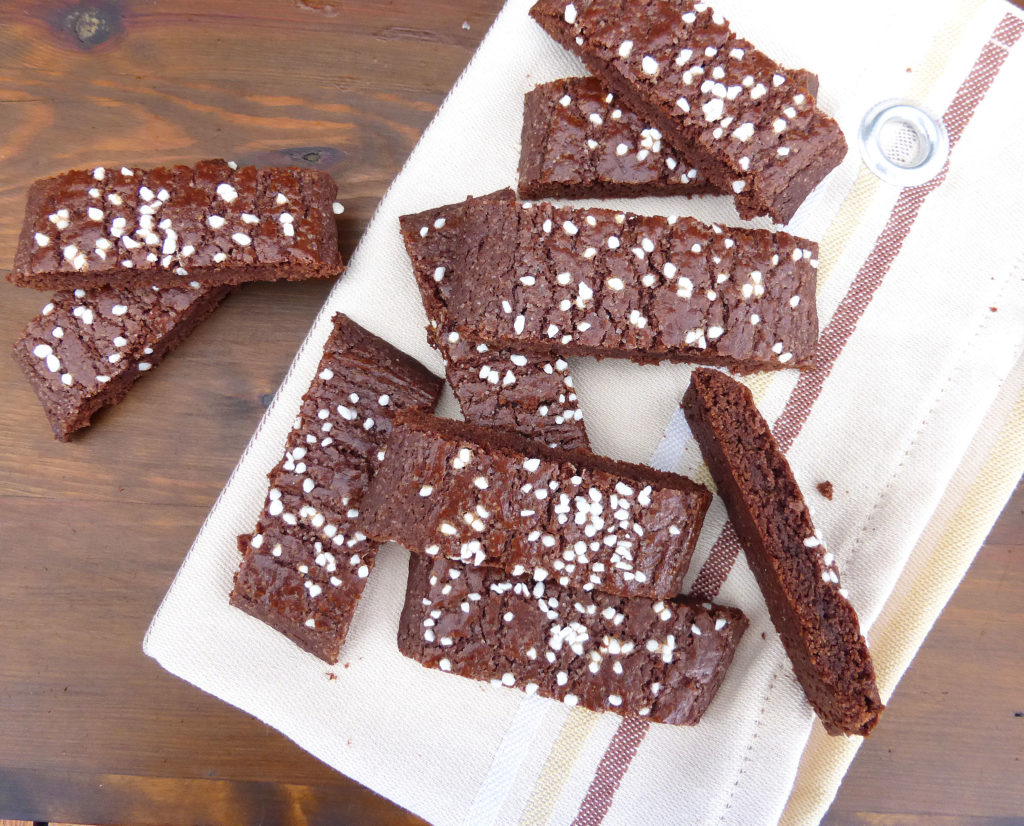 Swedes don't go for flowery embellishments, unlike us Brits who use 200 words when two would more than suffice, and their recipes pay testament to this.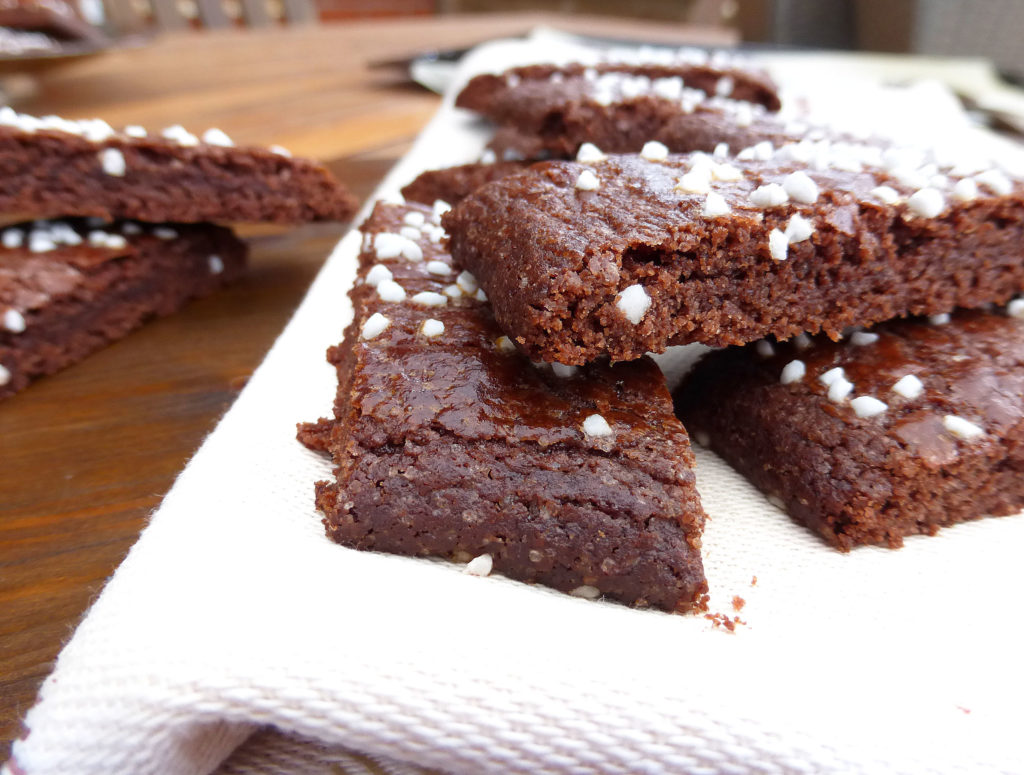 And although I love my poetic, beautifully verbose language, when following a recipe the quicker you can get to the end result (the food) the better.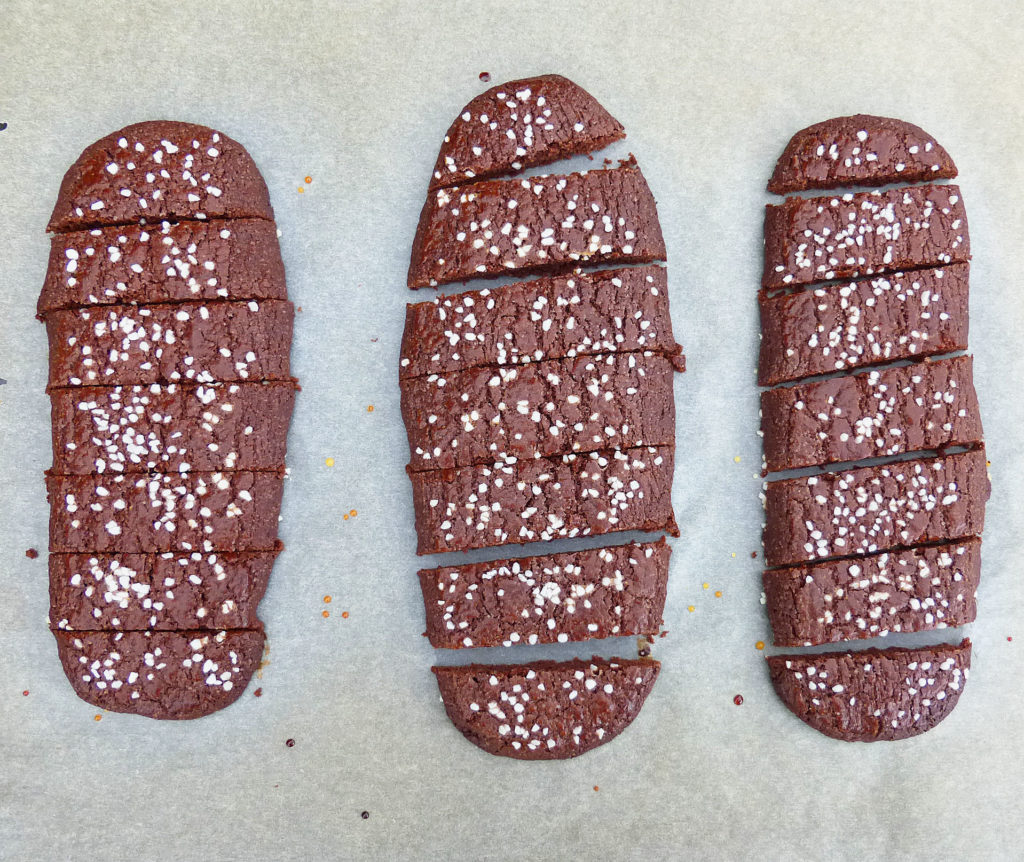 Märtas Skurna Chokladkakor are named after someone called Märta (who was she, I wonder?) and come from a famous Swedish recipe book entitled Sju Sorters Kakor. Translated, the title means "seven kinds of cookies" (see what I mean about keeping things simple and to the point?).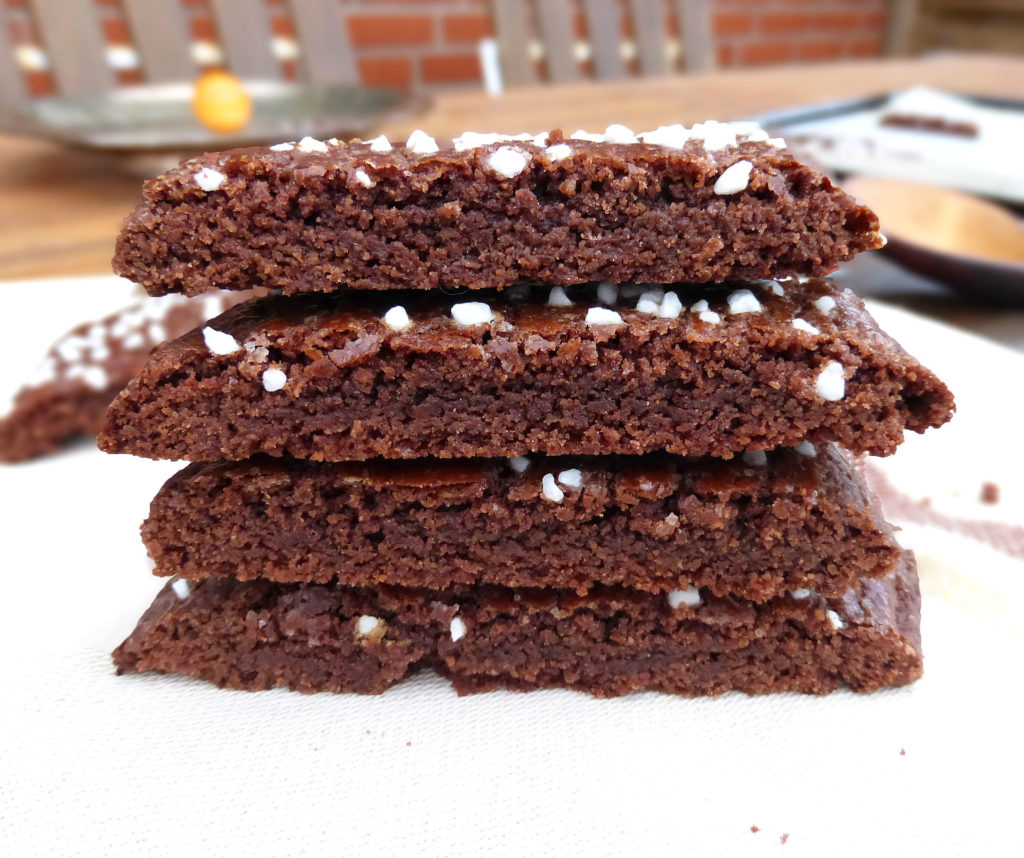 The measurements below made around 20 cookies, although the originally recipe was double this amount, so you could easily make more if you wished.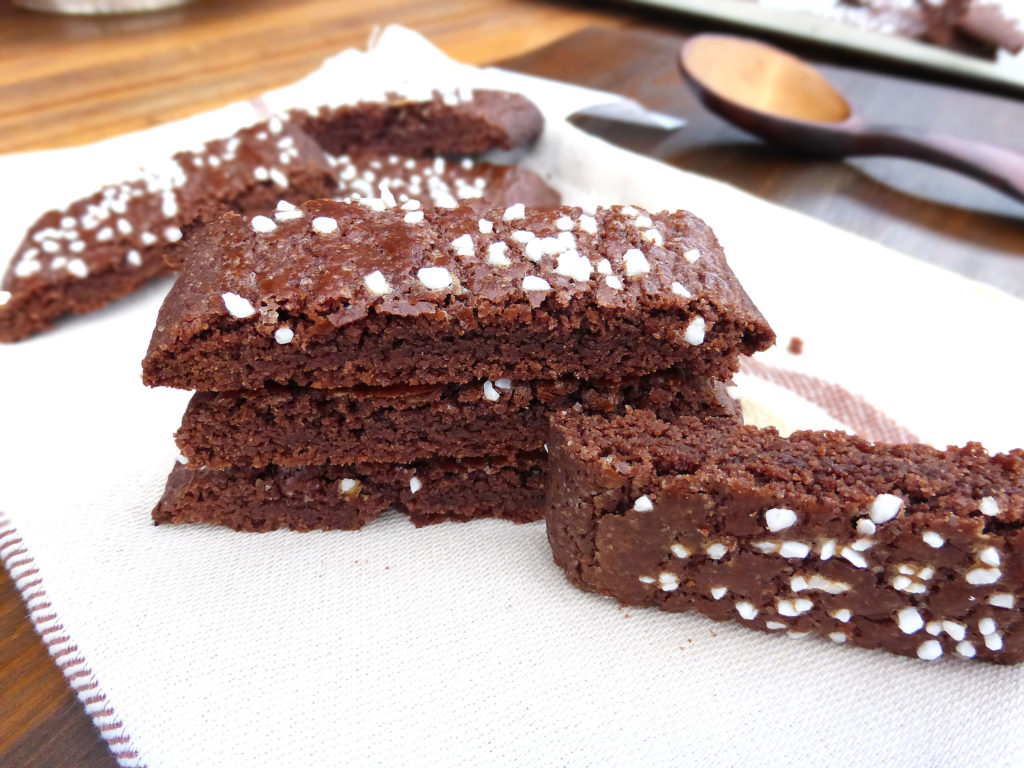 Märtas Skurna Chokladkakor (Swedish Sliced Chocolate Cookies)
---
Ingredients
Cookies:

100g (7 tablespoons) butter
100g (1/2 cup + 1 tablespoon) sugar
140g (1 cup + 2 tablespoons) all-purpose (plain) flour
15g (2 tablespoons) cocoa powder
1/2 teaspoon baking powder
1/2 tablespoon vanilla sugar ( see here )
1 small egg

Decoration:

1 small egg
Directions
~ Pre-heat the oven to 200°C (400°F) and line a large flat baking tray with baking paper.
~ In a large bowl, add all the ingredients and work together until a smooth dough is achieved.
~ Divide the dough into three fairly equal parts and taking each one, press it out with your hands until it is a long and fairly flat roll and fairly flat (you can see what I mean in my photo above). Make sure there is space in between them as the dough does spread a little when baking.
~ Beat the second egg and paste over the rolled out dough. Sprinkle with the pearl sugar. Pop in the oven and bake for around 15 minutes, just until the edges have hardened but the middles are still relatively soft.
~ Remove from the oven and cut the cookies into slices (about 7 or 8 on each one) while they are still warm (don't wait until they are cold as they will just break). Do not remove them from the baking tray until they are completely cool. Enjoy with a lovely cup of tea (or if we are being typically Swedish, coffee!).
7.8.1.2
186
https://www.theculinaryjumble.com/martas-skurna-chokladkakor-swedish-sliced-chocolate-cookies/