There is nothing better than a cookie, especially one that is both crunchy and chewy. The marshmallows in these cookies produce little pockets of chewy sweetness that are so moreish you will find it hard to stop at just one!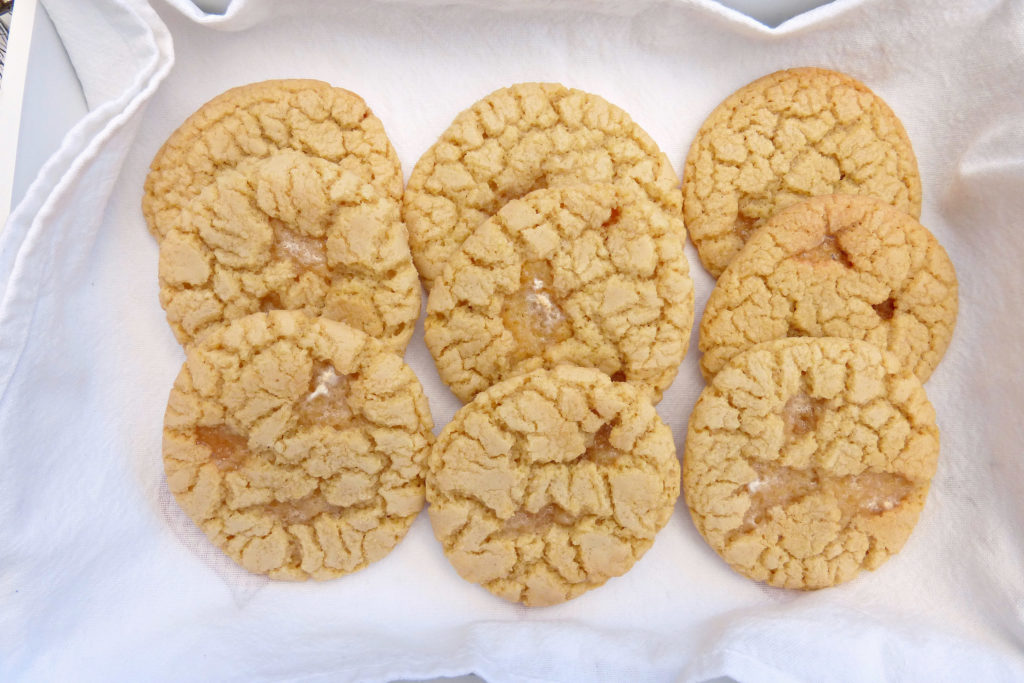 The ingredients below yielded 12 large cookies.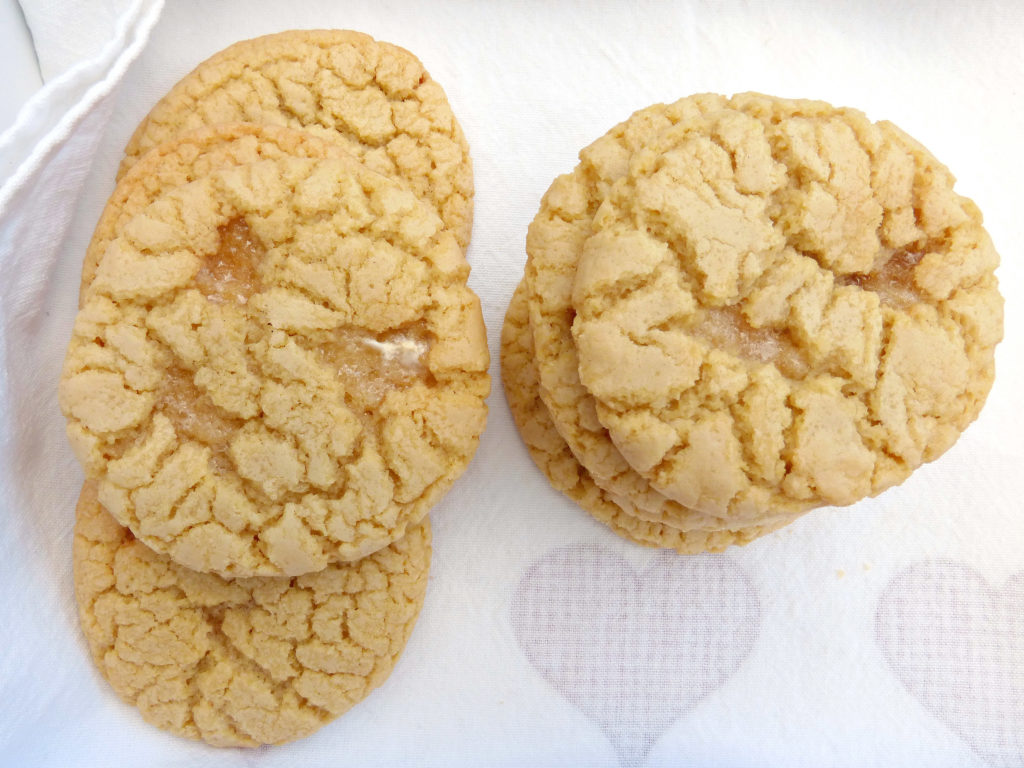 INGREDIENTS
110g (1/3 cup) salted butter (melted)
125g (2/3 cup) white sugar
90g (1/2 cup) brown sugar
1/2 teaspoon vanilla sugar
1 egg
225g (1 3/4 cups) plain (all purpose) flour
½ teaspoon bicarbonate (baking) soda
36 mini marshmallows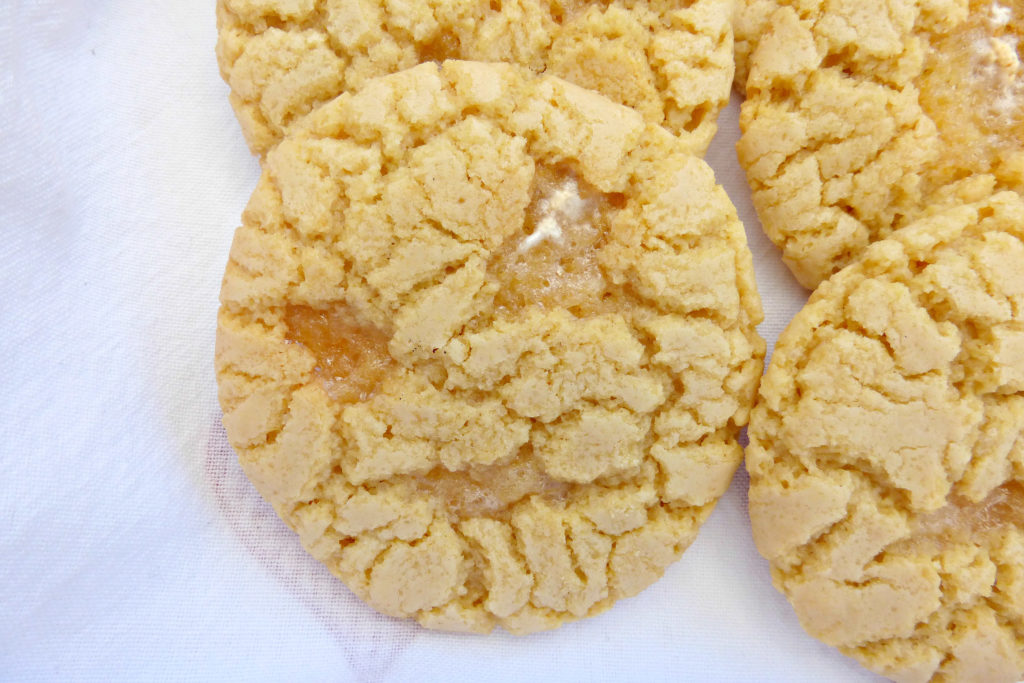 DIRECTIONS
~ Pre-heat the oven to 175°C and line a large baking tray with grease-proof paper.
~ Melt the butter and allow to cool for a few minutes. Beat in the sugars and then finally, the egg (be careful not to over-beat, just until it is nice and fluffy).
~ In a separate bowl, combine the dry ingredients. Add these to the wet and mix until a dough forms.
~ Divide into 12 pieces. Roll each one into a ball and flatten in the palm of your hand. Place three mini marshmallows (or cut a large one into three) in the middle and then pull the edges of the dough over so that the marshmallows are completely covered, then roll back into a ball.
~ Place on the grease-proof tin and bake for around 10 minutes. The cookies should look pale and fluffy, so take care not to overbake. Remove from the oven and leave on the tray for a while, before transferring to a wire rack to cool completely. Enjoy!