These M&M chocolate no-bake squares are also packed with shortbread and Maltesers.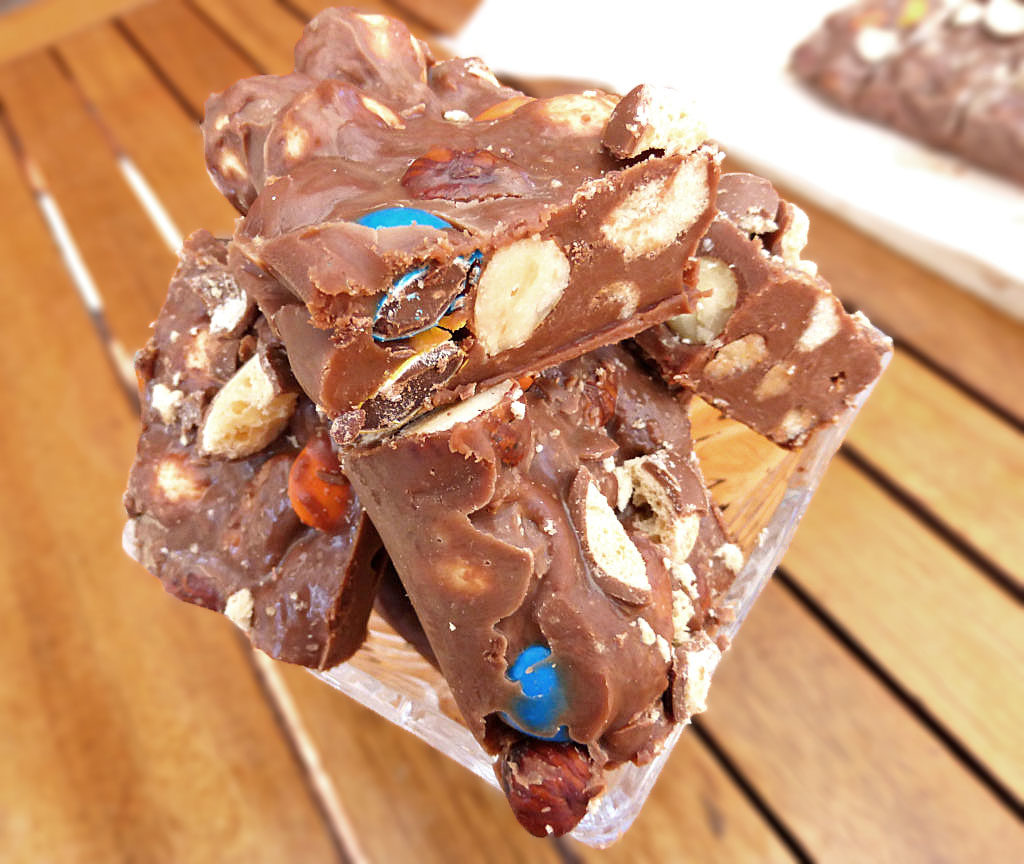 Over a year ago, I made my Malteser, Oreo and Fudge Tray-bake and since then, my kids have begged me regularly to make another one. This was the answer to their prayers and needless to say, disappeared very quickly!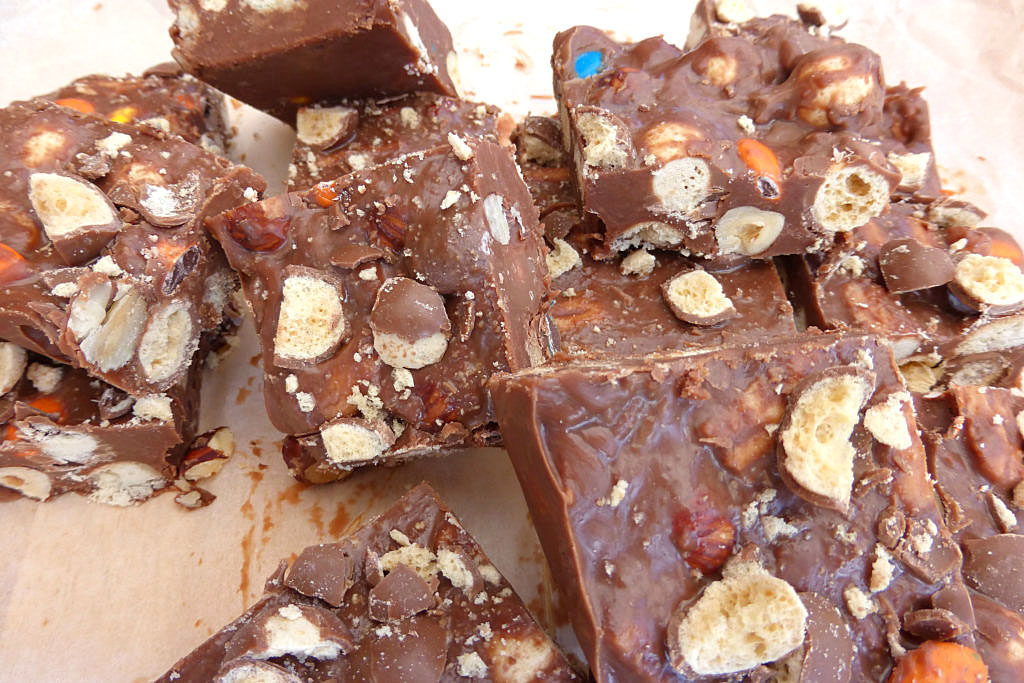 This time, I used Cadbury's Chocolate Fingers in place of the Oreos and added in whole hazelnuts and M&Ms along with Maltesers. The great thing about this is that it is SO adaptable – just throw in whatever you have at home!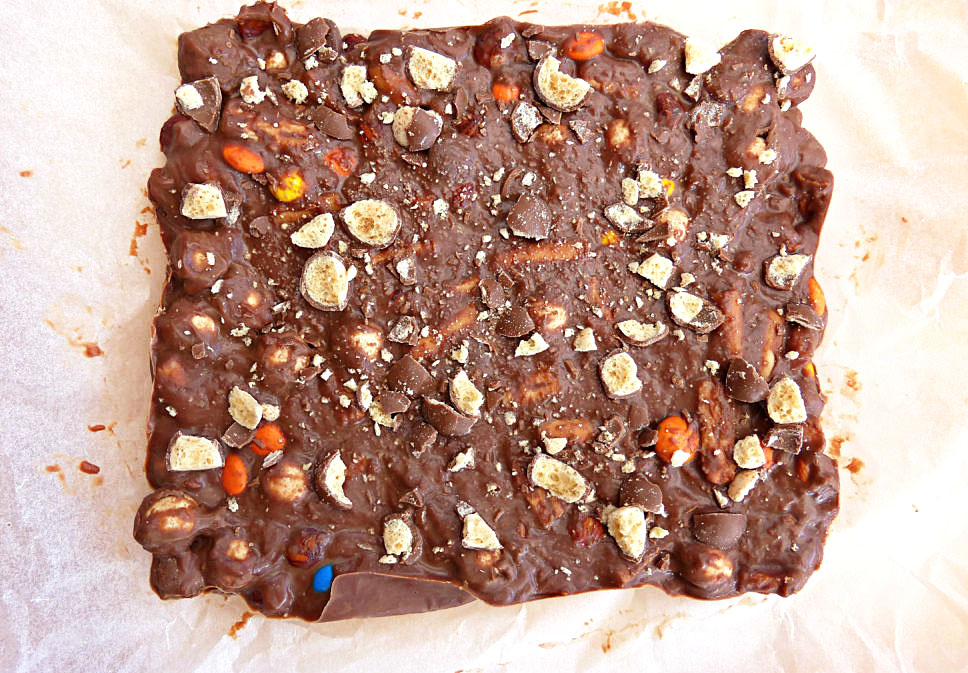 The measurements below made around 20 good-sized pieces. Because it is so adaptable and doesn't take long to set, it is the perfect last minute dessert – treat yourself this weekend!
Malteser, M&M, Hazelnut and Chocolate Shortbread No-Bake Squares
---
Ingredients
100g Maltesers
50g M&Ms
100g Cadbury's Chocolate Fingers
40g whole hazelnuts
200g Cadbury's Dairy Milk chocolate
100g (1/3 cup + 1 tablespoon) butter
3 tablespoons syrup
Directions
~ Line a square tin with grease-proof paper with an overhang – this will make it easier to lift the squares out when set.
~ Break the fingers into three or four pieces and place in a large bowl. Add the Maltesers, hazelnuts and M&Ms.
~ In a large pan, gently heat the butter, syrup and chocolate, until just melted. Add the dried ingredients, and stir until just combined.
~ Pour into the tin and leave in the fridge until completely hardened. Remove from the tin and cut up into small pieces. Enjoy!
7.8.1.2
196
https://www.theculinaryjumble.com/malteser-mm-hazelnut-and-chocolate-shortbread-no-bake-squares/