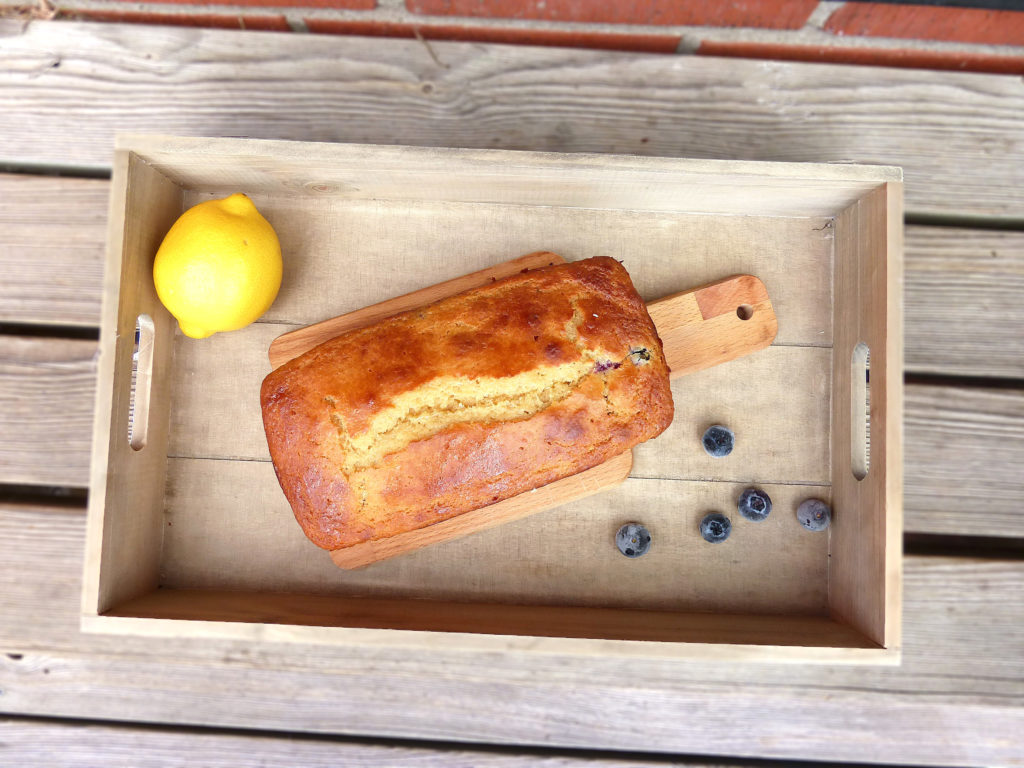 Continuing my healthier baking stretch, this time we have a cake. I love cakes that are better for you. So satisfying to make.
Not always the easiest though – there's a reason why we often shove tons of sugar and butter in them.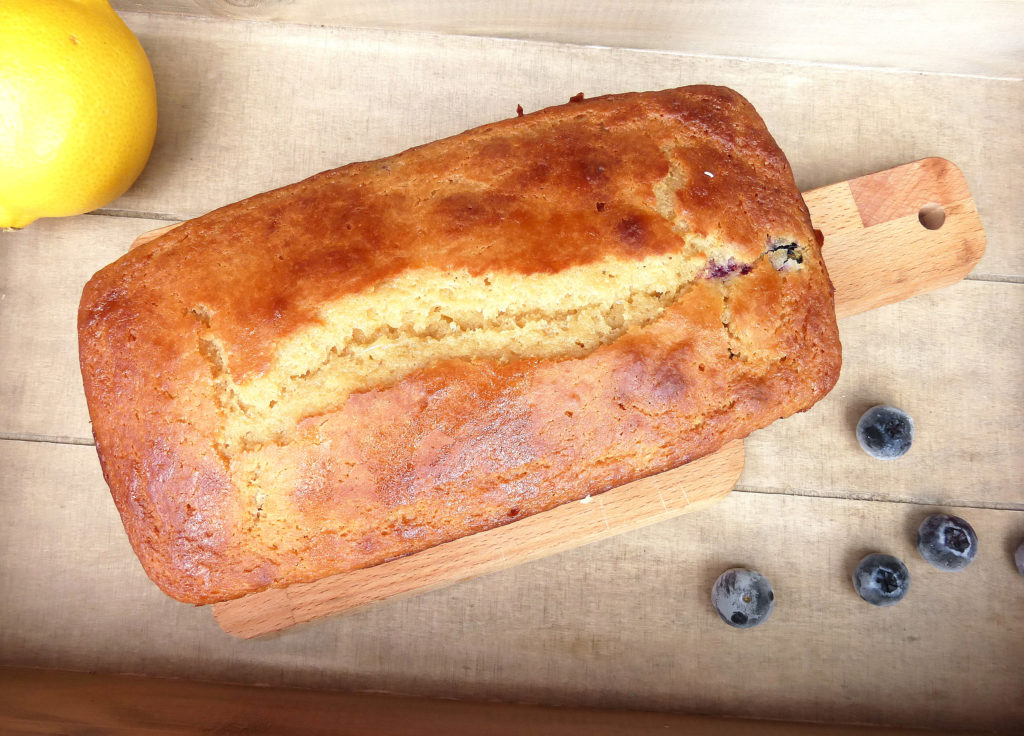 The original is a tried, tested and very well loved Super Tangy Orange Drizzle Loaf. This time, I've changed it up a little and this one is gluten free and has less sugar.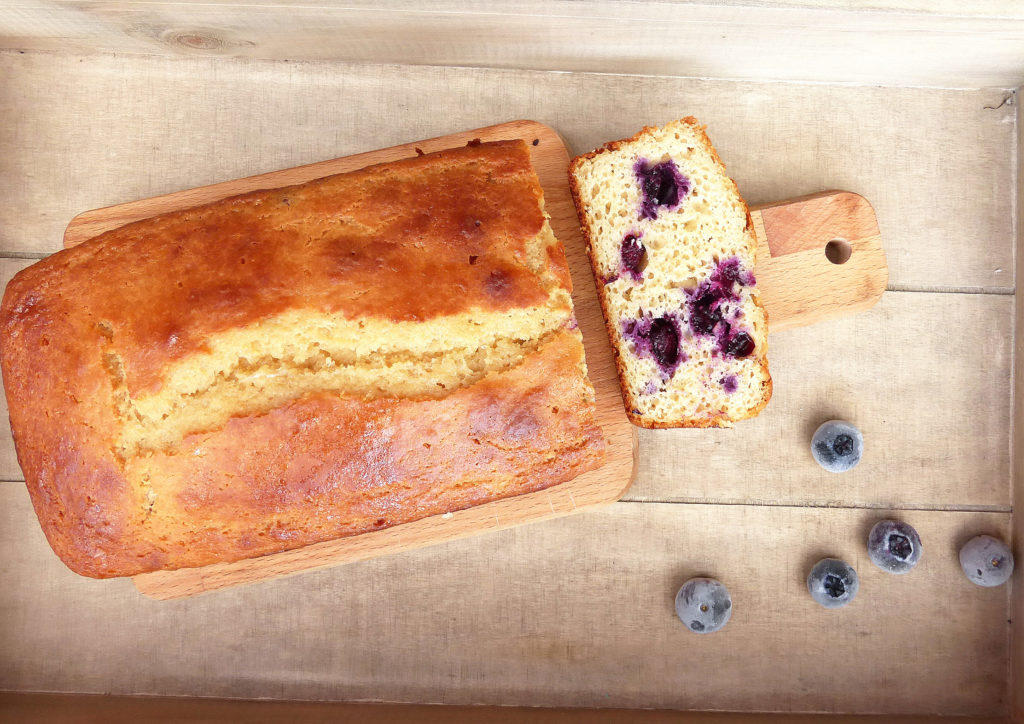 The blueberries were from my garden (I actually made this in the summer and just getting round to publishing it now). Blueberries go so well with any kind of citrus, and this was no exception.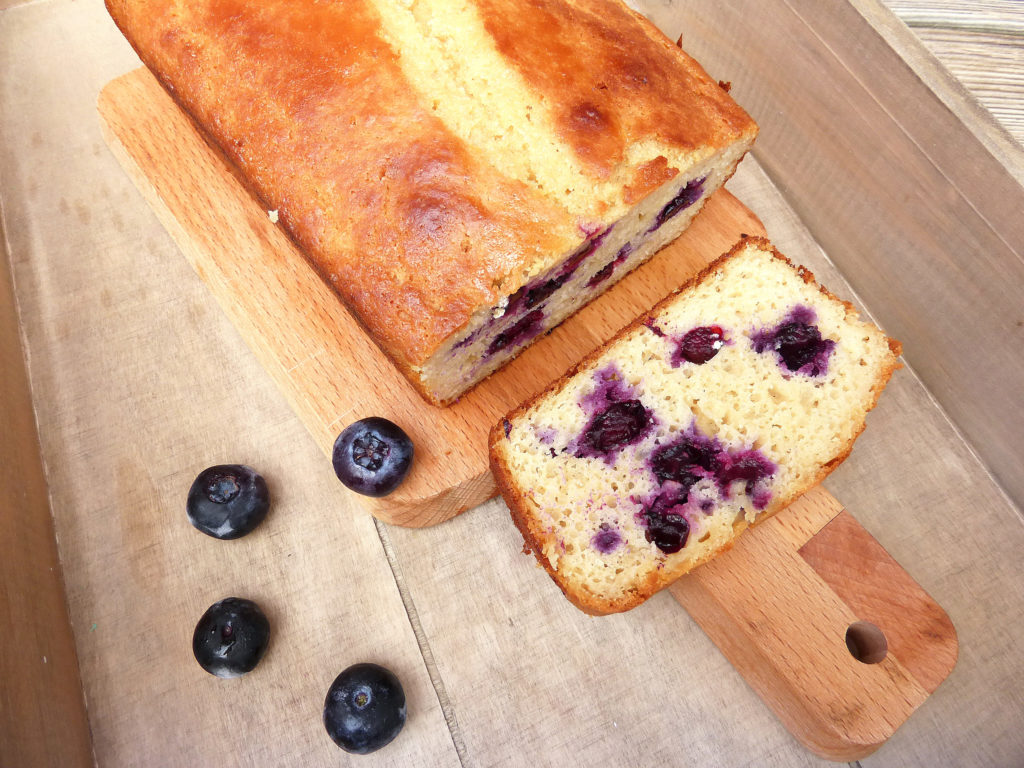 Although it might seem obvious, it's important to mention that the texture of a cake changes when it doesn't have any gluten. Using Greek yoghurt and reducing fat and sugar content also alters not only the texture but taste, too.
What I'm trying to get at is: don't be expecting a regular cake. That said, the end result is fabulous; make no mistake about that!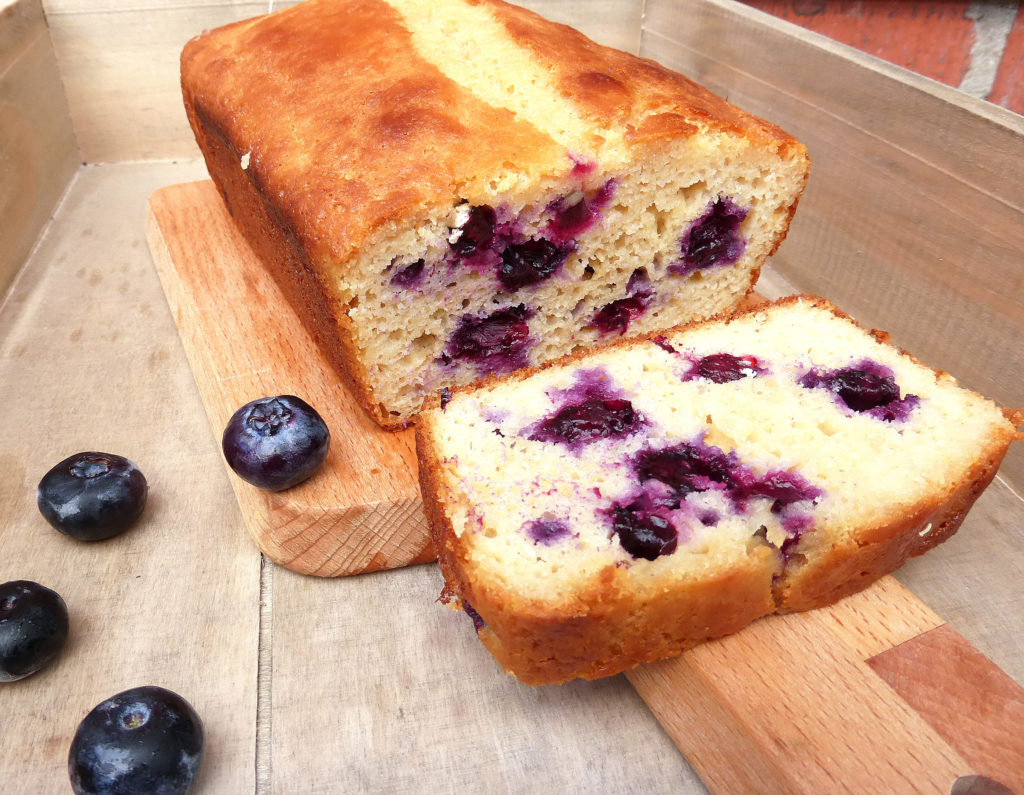 Lemon & Blueberry Drizzle Cake (GF, low fat, reduced sugar)
---
Ingredients
50g (1/4 cup) brown cane sugar
3 eggs
2 tablespoons honey
3 tablespoons lemon juice
1/4 cup Greek yoghurt
1/4 vegetable oil
140g gluten free flour (shop bought or your own blend)
1 teaspoon baking powder
½ teaspoon baking soda
1 teaspoon vanilla sugar
75g (3/4 cup) blueberries (I used frozen as they don't mush)

Glaze:

1 tablespoon lemon juice
1 tablespoon icing sugar (you could use any other sugar, if you prefer)
Directions
~ Pre-heat the oven to 175°C (350ºF).
~ Whisk the sugar and eggs together until light and fluffy. Add honey, lemon juice, yoghurt and oil, and beat until smooth.
~ Sift the flour, vanilla sugar, baking soda and baking powder together and add to the wet ingredients, stirring well. Lastly, gently stir in the blueberries.
~ Pour into a prepared loaf tin (mine was 25cm x 12cm) and bake for around 30-40 minutes until an inserted skewer comes out clean.
~ Leave to cool in the tin for a while, then turn out onto a wire rack.
~ While still warm, mix the sugar and lemon juice for the glaze. With a knife, gently poke holes in the top of the cake and pour the glaze over. Slice and serve. Enjoy!
7.8.1.2
236
https://www.theculinaryjumble.com/lemon-blueberry-cake-gf-low-fat-sugar/