Kladdkaka is notoriously gooey and this white chocolate kladdkaka with blueberries doesn't disappoint.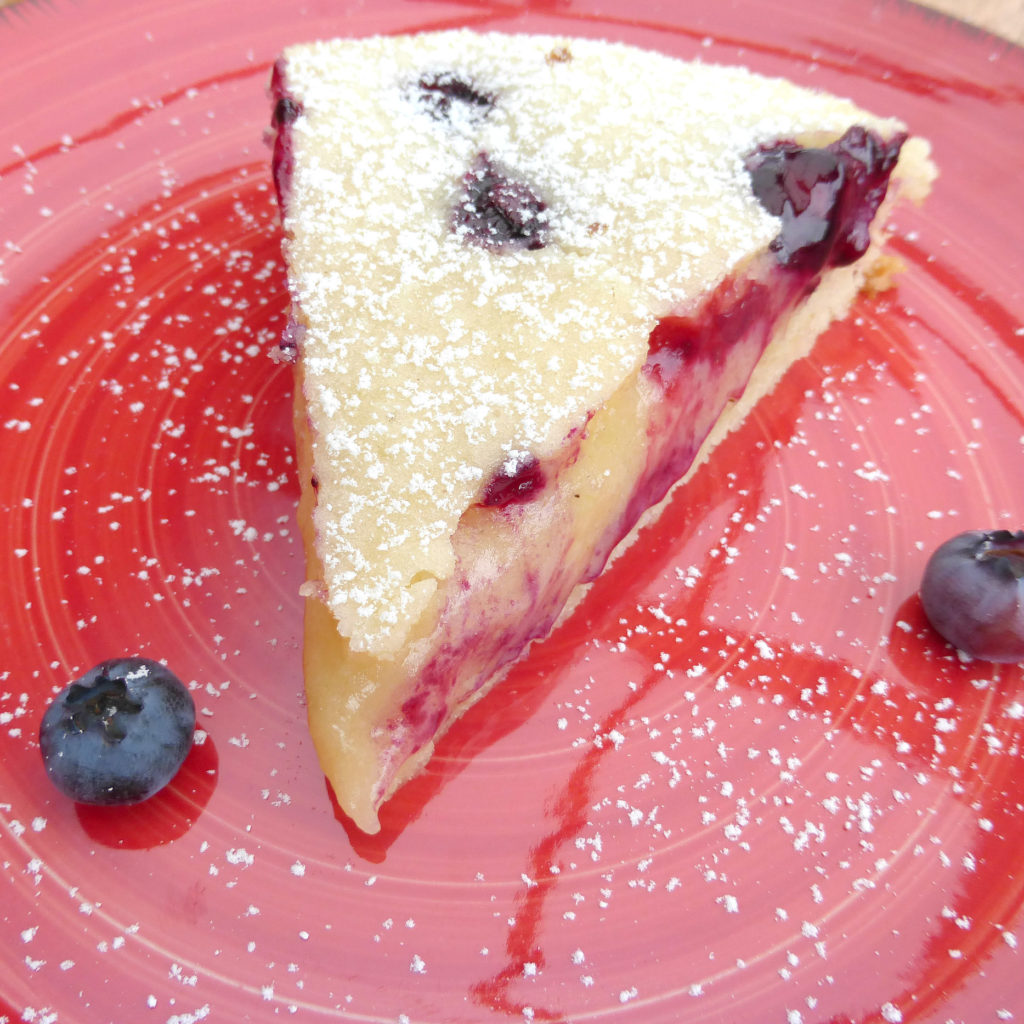 It's common knowledge that I love kladdkaka, which is one of Sweden's favourite desserts. I've made loads of different kinds ranging from the downright decadent fudge topped kladdkaka to more sedate and healthier gluten free dark chocolate kladdkaka.
It's easy to make, very hard to get wrong (one of the only times runny, undercooked cake actually works), and is so adaptable – throw in any additional ingredients you like!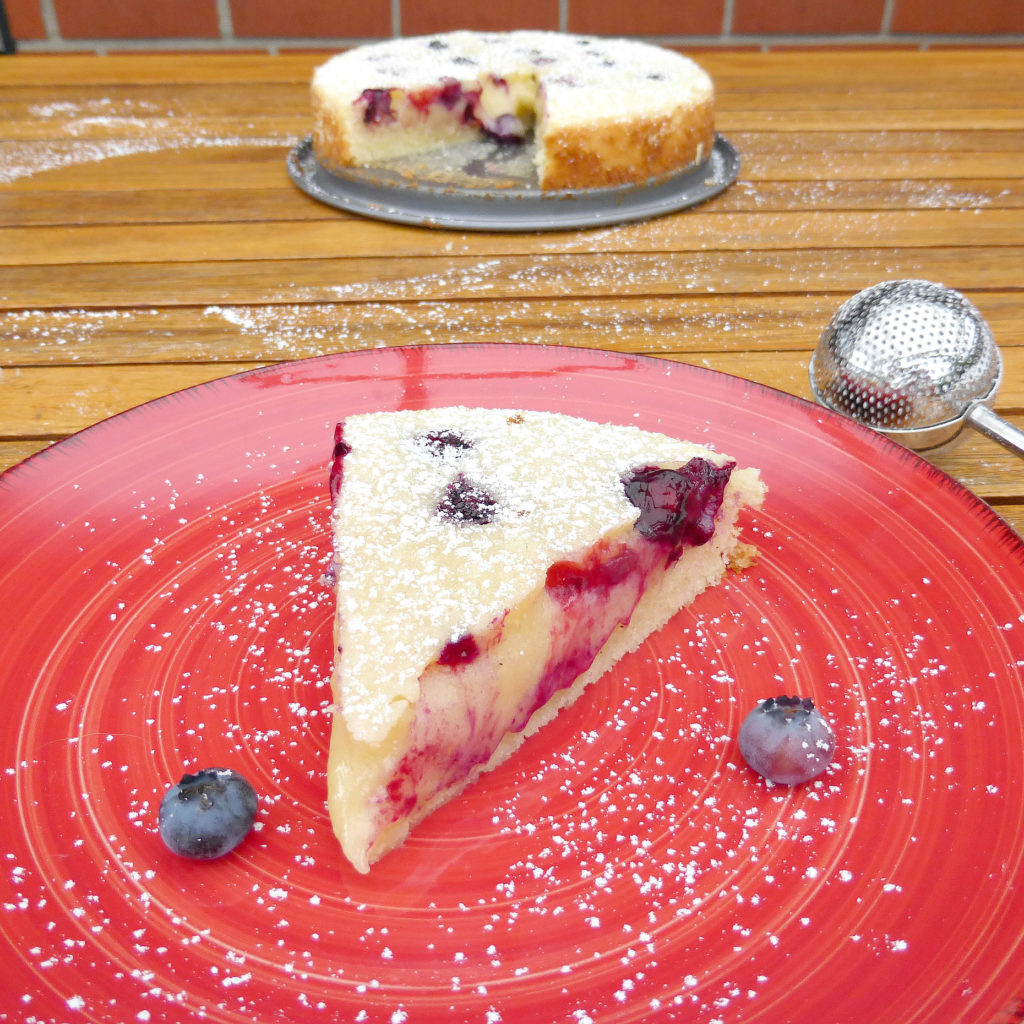 White chocolate and blueberries (the very first batch from my new blueberry bushes) with a hint of lemon and vanilla – seriously, what could be nicer? This particular kladdkaka was very runny and it was perfect as it was; however, add a couple more minutes to the baking time if you'd prefer it a little more done.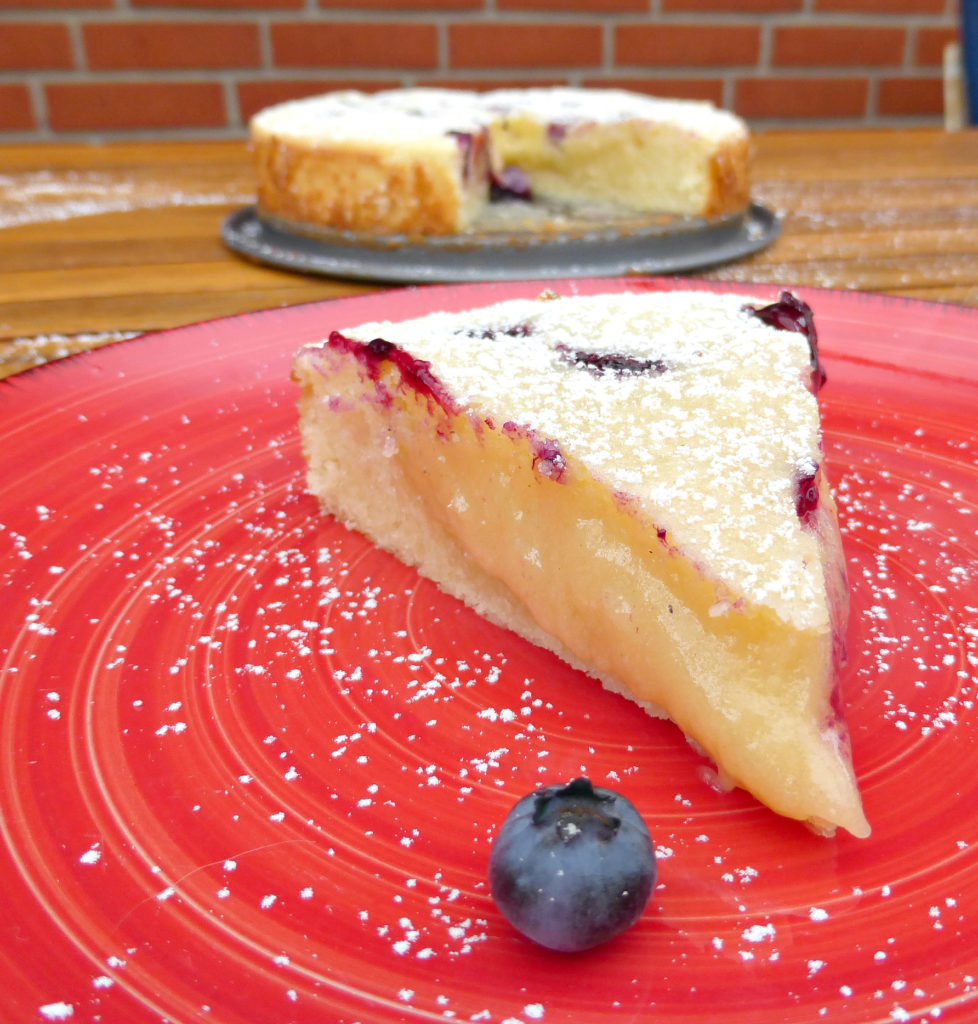 Lemon, Blueberry and White Chocolate Kladdkaka
---
Ingredients
35g (1/4 cup) white chocolate (chopped)
100g (7 tablespoons) butter
2 eggs
130g (2/3 cup) sugar
2 tablespoons lemon juice
110g (1 cup) plain (all-purpose) flour
1 teaspoon vanilla sugar
Handful of blueberries
Directions
~ Melt the chocolate and then set to one side.
~ In a separate bowl, melt the butter and again, set to one side.
~ Pre-heat the oven to 175°C (350°F). Grease and flour a small 18cm (6.5") springform.
~ In a third bowl, beat the eggs and sugar together. Add the lemon followed by the butter and chocolate.
~ Sift the flour together with the vanilla sugar and then add to the wet ingredients. Mix into a fairly smooth batter and then pour into the prepared springform pan. Sprinkle the blueberries over the top.
~ Bake for around 18-25 minutes, depending on how well-cooked you would like it. For a fairly molten middle, the sides should be firm to the touch but the centre will still be a little jiggly when you gently shake the pan.
~ Remove from the oven and allow the cake to cool for a while before removing the outside part of the springform (leave it on the base of the pan and don't attempt to transfer it to another dish, unless you have baked the cake right through and it is firm). Eat slightly warm or wait until the cake has cooled completely. Sprinkle with a little icing sugar before serving. Enjoy!
7.8.1.2
62
https://www.theculinaryjumble.com/lemon-blueberry-and-white-chocolate-kladdkaka/