These leftover cake truffles are an ingenious way to use up left over cake, muffins or doughnuts.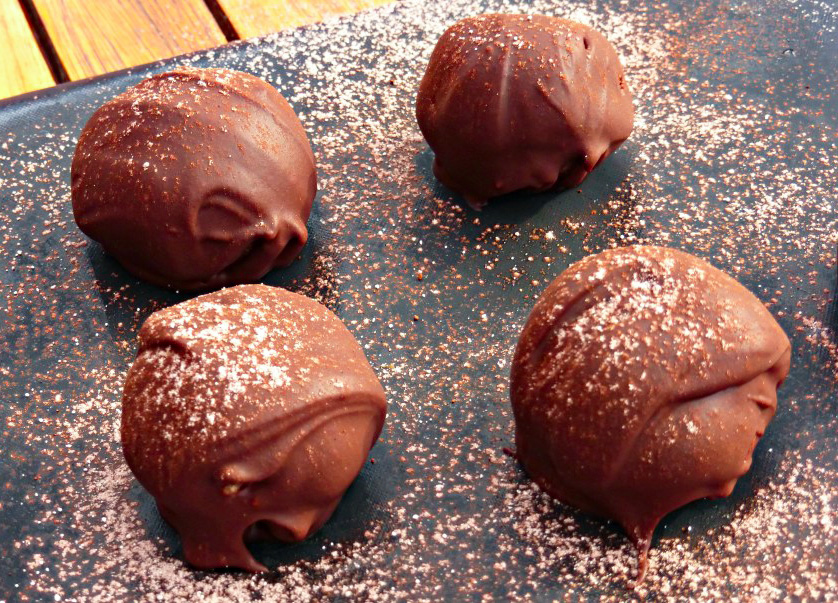 These are so simple and quick and can be used with literally any type of cake or brownie. Even better if the cake had chocolate chips in, like mine did (along with some coconut).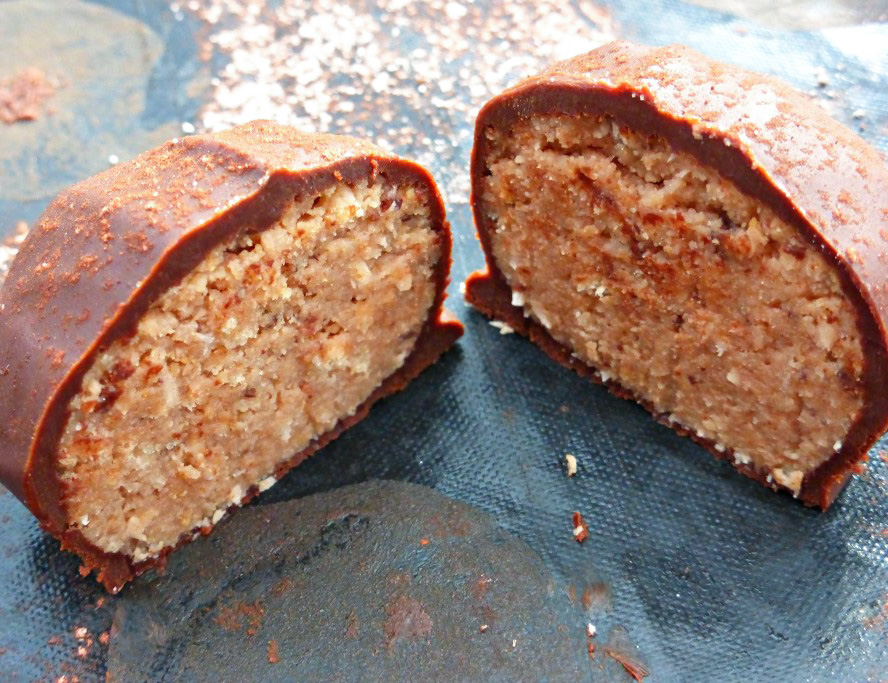 My coconut and chocolate chip cupcakes were gluten free and because they weren't overly sweet, I added some maple syrup. Feel free to omit this and add a little more milk (if needed). You can either just melt some good quality dark chocolate and roll the truffles in it, or follow my instructions for a milkier, sweeter tasting chocolate.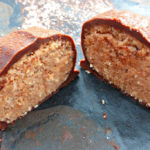 Leftover Cake Truffles
Ingredients
3-4

muffins, cupcakes or slices of cake

90

ml 

milk

1

tablespoon

maple syrup

(or honey)

100

g

good quality

(dark chocolate)

2

tablespoon

butter

3 

tablespoons

condensed milk

touch of icing sugar and cocoa

(to sprinkle)
Instructions
Crumble or slice the cakes in a bowl and add in one tablespoon maple syrup and as much milk as necessary to make a thick paste (if your cake crumbs are fairly large, it might help to use a food processor to get it nice and smooth).

Scoop out small balls and place on a grease-proof plate or tin and put in the freezer to harden for around 30 minutes.

To make the chocolate topping, melt the chocolate in a Bain Marie, stirring frequently as it melts. If you are using dark chocolate on its own, move to the next stage. Remove the chocolate from the heat and beat in the butter and then the caramel, until it is silky and smooth. Taste and if not sweet enough add a little more caramel. If the mixture gets too thick, add in a little milk, a touch at a time.

Drop the truffles into the chocolate and cover thoroughly. Place on a grease proofed plate or tin again and freeze for around 30 minutes once more. Mix a little cocoa and icing sugar together and sprinkle over the tops. Keep in the fridge until ready to eat. Enjoy!