These kolasnittar (Swedish syrup cookies) are a version of one of Sweden's favourite cookies.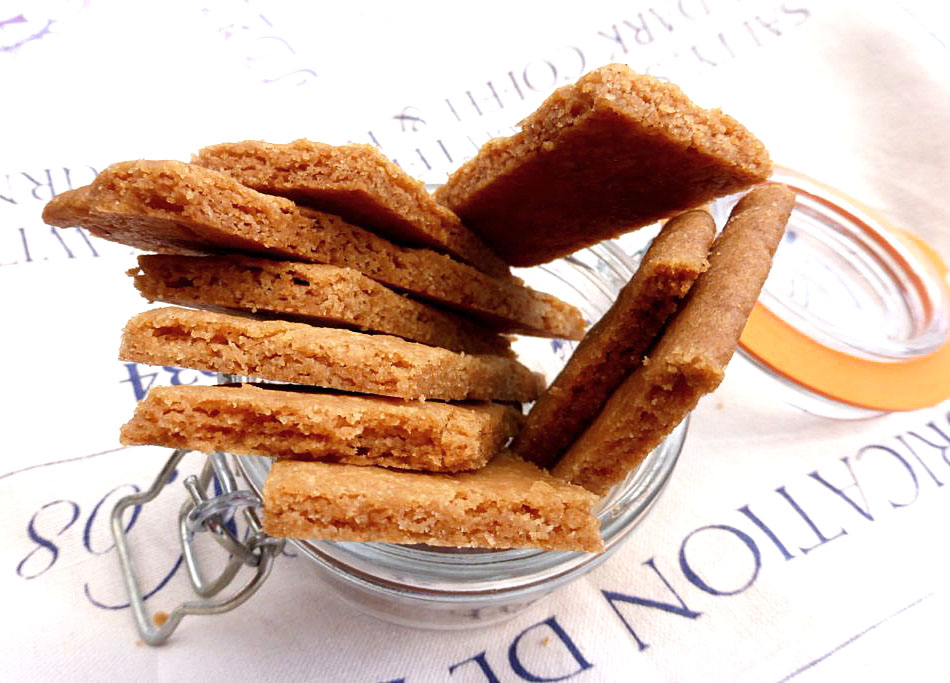 Kolasnittar are popular cookies here in Sweden. They are beyond simple and quick to make, and taste delicious. "Snitt" means "cut" in English and the main Swedish man in the house believes that this is probably referring to the way they are cut, which is diagonally.
The ingredients below yielded around 40 cookies, which sounds a lot, but they disappear fast. Very fast. They are both crunchy and slightly chewy at the same time (you will see what I mean when you try one). The cookies are baked until they are a beautiful brown colour (you certainly leave them in the oven longer than you would other cookies) and this gives them an almost burnt syrupy taste, which is gorgeous.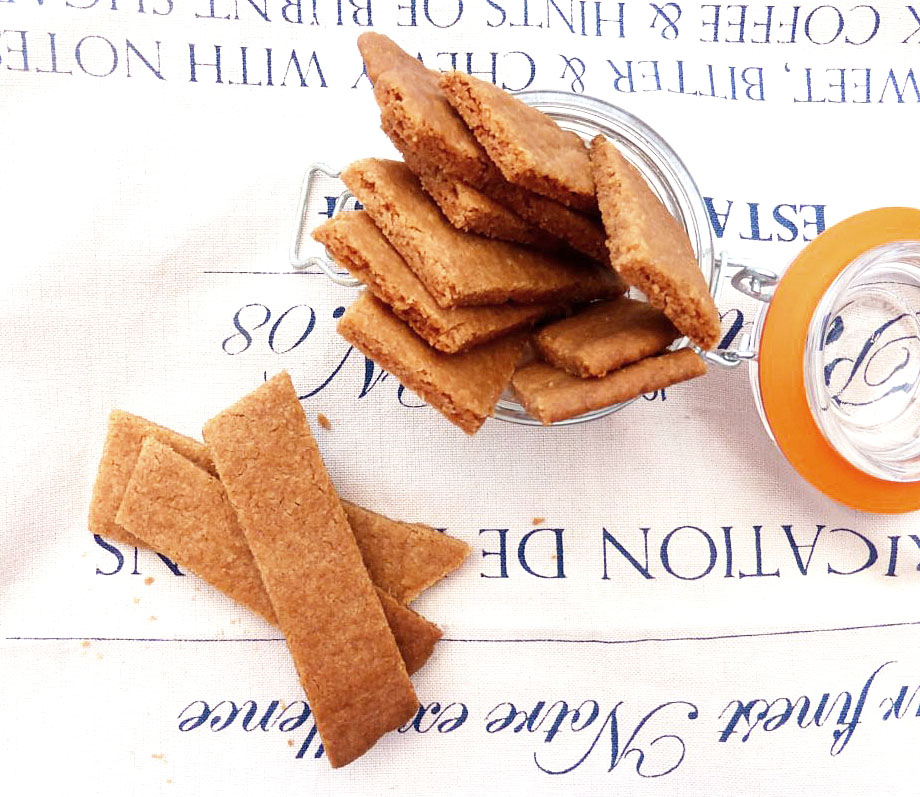 Kolasnittar (Swedish Syrup Cookies)
---
Ingredients
80g (1/3 cup + 1 tablespoon) sugar
100g (1/3 cup + 1 tablespoon) butter (softened)
1 tablespoon syrup (golden or light)
140g (1 cup + 2 tablespoons) plain (all-purpose) flour
1 teaspoon baking powder
1 teaspoon cinnamon
Directions
~ Pre-heat the oven to 175°C (350ºF) and line a baking tray with grease-proof paper.
~ Beat the butter and sugar together until nice and fluffy and then beat in the syrup.
~ Sift the flour, cinnamon and baking powder together and then stir into the butter/sugar mixture. You should be left with a dough that comes together easily and can be rolled out.
~ Divide the dough into two and roll them both out into long, thin rectangular shapes (you will probably find it easier to roll the dough out on the grease-proof paper and then transfer to the baking tray). Leave a little space in between as the cookies do spread out.
~ Take a fork and press down onto the dough to create a pattern (this is also helps flatten the dough evenly). Bake for around 10-15 minutes until the cookies are a beautiful golden brown colour (slightly darker at the edges). Remove from the oven and immediately cut into diagonal shapes but leave them to cool before pulling apart as the cookies are still soft at this point.
~ Allow to cool completely before eating. They are gorgeous on their own but amazing crushed and sprinkled over ice-cream. Enjoy!
7.8.1.2
168
https://www.theculinaryjumble.com/kolasnittar-swedish-syrup-cookies/