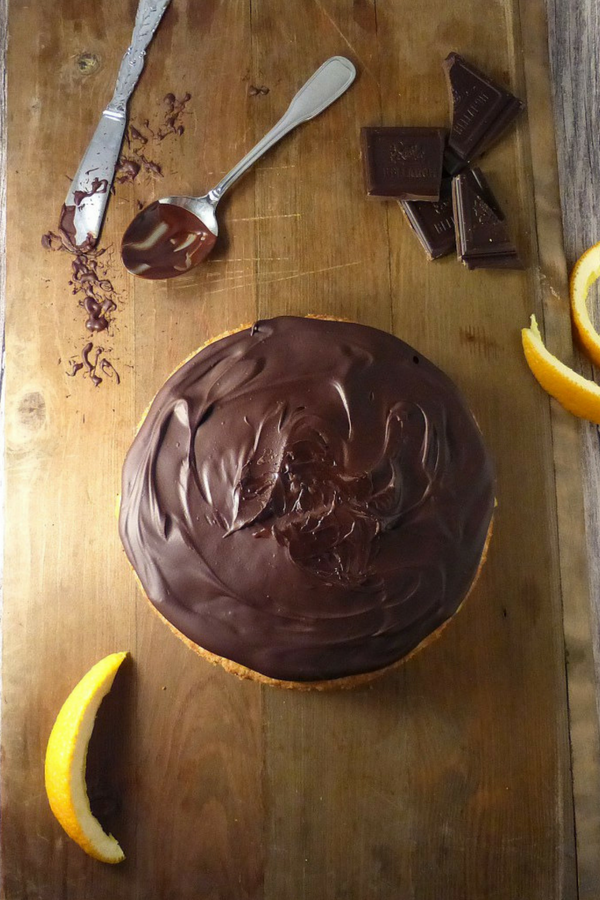 Jaffa Cakes are a bit of a ledge in my home country.
To be perfectly honest, I have absolutely zero idea why. I hate the things. However, I am aware my views are not shared by most of the my fellow country-mates.
There is much talk about the saintly Jaffa Cake, with the biggest conundrum this century being: is it a cake or a biscuit (cookie)? Seriously, there's more debate about this than global warming. Closely followed by: how do you eat yours? Well, I'd rather not eat mine at all, actually.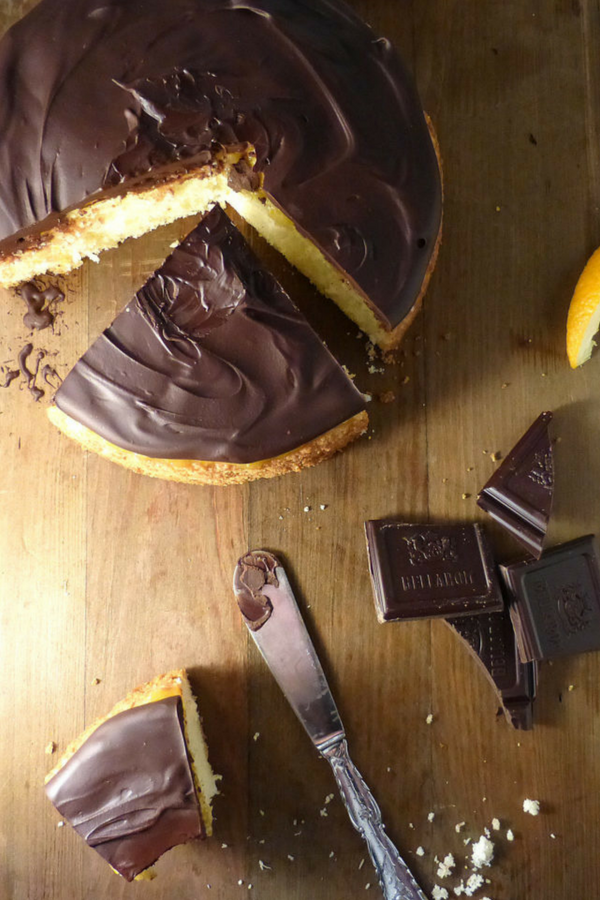 I am not sure how well known Jaffas are outside the UK. For those of you oblivious to their presence, they have a Genoise sponge base (dry). They are topped with orange jam (too sweet), and covered with chocolate (non-descript).
Ah, okay. I think I've clearly shown where my bias lies, and as I don't want to alienate a whole nation, I will stop right there.
My kids love Jaffa Cakes but thank goodness unfortunately we can't buy them in Sweden (to my knowledge).
So I decided to make my own. I used a simple pound cake recipe for the base. I then made my own orange "jam", finishing off with a thick, luscious dolloping of dark chocolate ganache.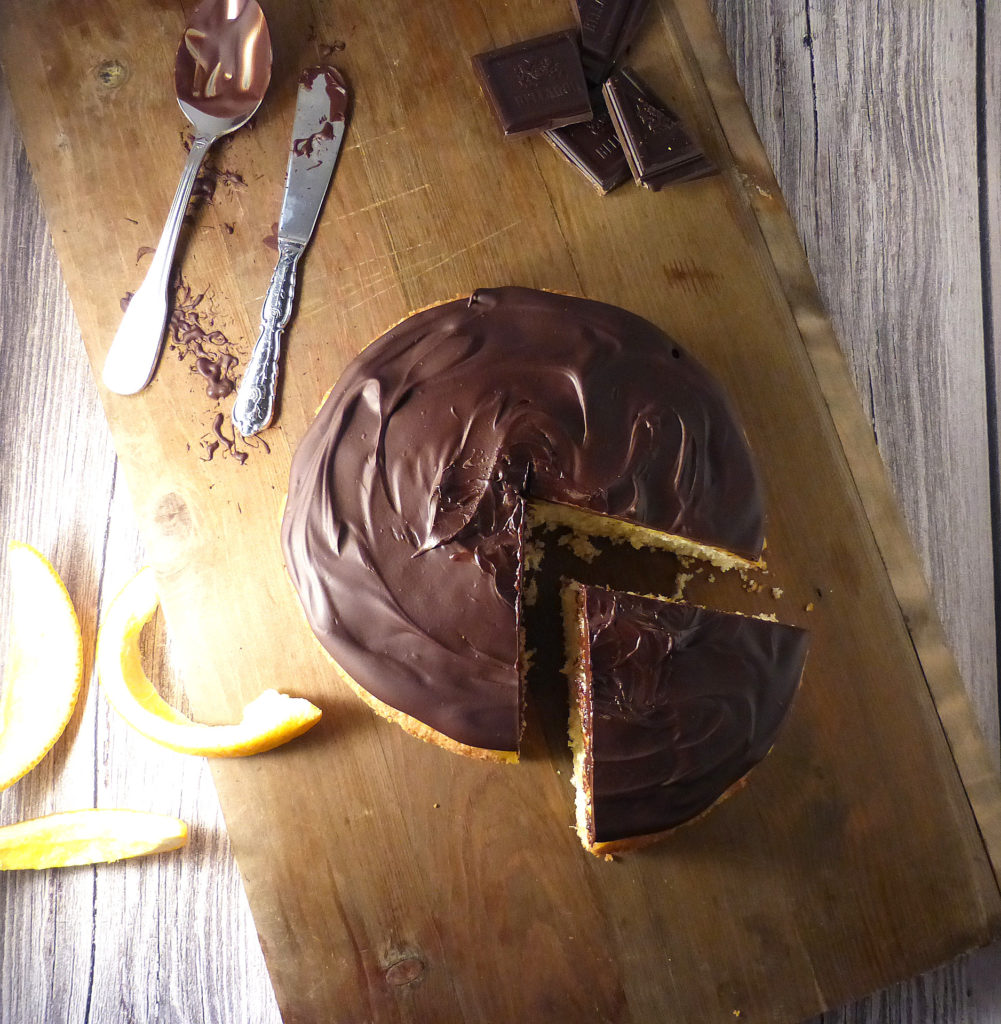 The cake isn't healthy – there's too much white sugar in there to ever try to attempt to call it that.
However, it is gluten free (made with a ready mixed blend), and the dark chocolate is 80% cocoa. So, not healthy per se, but perfect for a weekend treat.
I was really pleased at how it turned out. It tasted pretty authentic (despite not liking the real thing, I have eaten them on occasion. Come on! They're cake. Or biscuit.). My ten year old said it was exactly like eating a Jaffa Cake. High praise, indeed.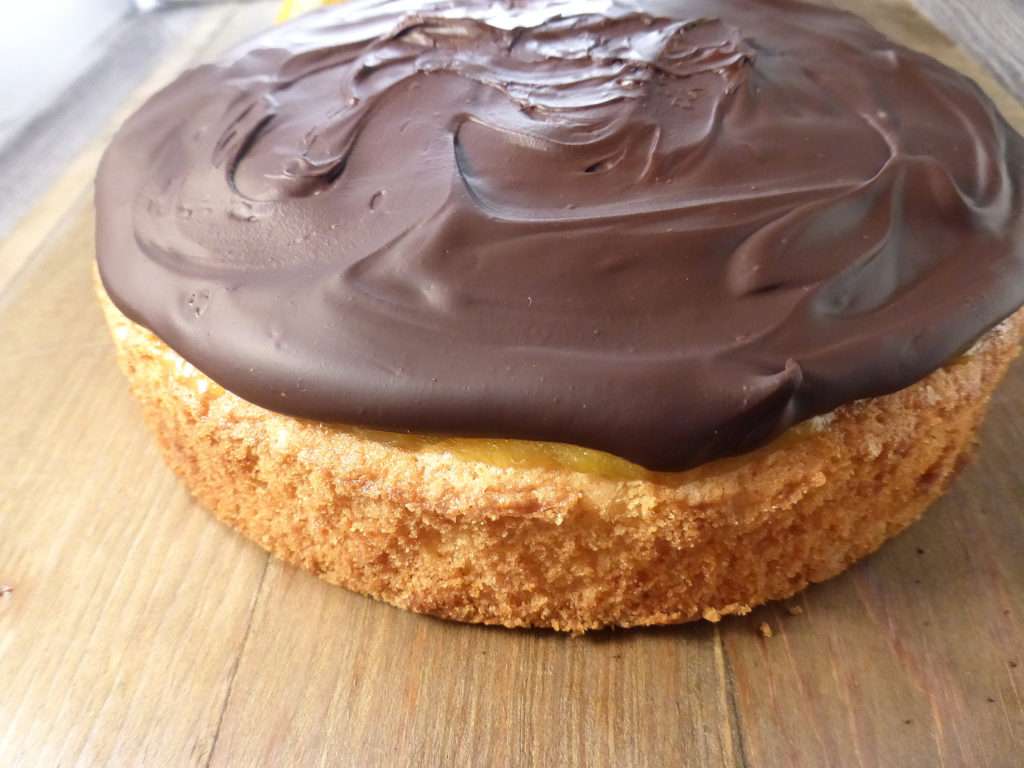 The sponge was soft with just the right amount of sweetness and the orange jam provided a delicious tang. The dark chocolate had a little honey added, allowing the richness to shine through without the bitter edge that can sometimes happen with less sweet chocolate. All the flavour sensations came together just perfectly.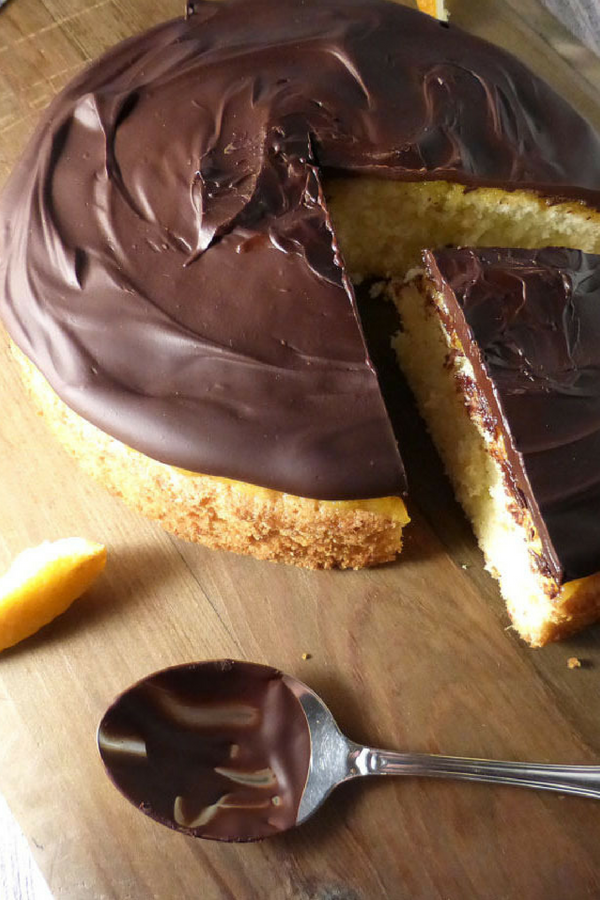 The cake is small – I used a 6″ springform, but it's perfect for a family of four, yielding 8 small slices.
Jaffa Cake Sponge (Chocolate Orange Cake)
---
Ingredients
Cake:

75g (1/3 cup) butter
150g (¾ cup) sugar
1 egg
150g (1 cup) gluten free flour - I used Semper's Finmix
½ teaspoon baking powder
½ teaspoon vanilla sugar
100ml (½ cup less 1 tablespoon) milk

Orange "jam"

1 large orange
2 tablespoons sugar

Ganache:

100g (¾ cup) dark chocolate
2 tablespoons honey
Directions
~ Make the jam first: Remove the peel from the orange along with any pips or stringy bits/pith. Place in a pan with its juice, along with the sugar. Heat on medium until the orange has reduced down and softened (about 30-40 minutes). Using a food processor or hand blender, work the orange until it is fairly smooth (it will still have larger bits, but this is okay). Set to one side and allow to cool completely. Please note - if you like orange, you can double the ingredients to make more - my measurements are just enough to give the cake a thin covering).
~ For the cake: Pre-heat the oven to 160ºC (320ºF). Prepare a 6 inch springform tin.
~ Using a food processor (or by hand) beat the sugar and butter together until it is light and fluffy. Add the egg.
~ Mix the flour, baking powder and vanilla sugar together. Add to the wet ingredients along with the milk. Work in the ingredients until everything is combined.
~ Pour into the prepared tin and bake for 30-35 minutes until the top feels slightly bouncy and an inserted skewer comes out clean. Let the cake sit for around ten minutes and then remove from the tin. Allow to cool completely.
~ Spread the jam over the top of the cake. Melt the chocolate and honey together in a Bain Marie and then spread over the top of the jam. Allow the chocolate to set before slicing (a knife run under hot water helps for a cleaner slice). Enjoy!
7.8.1.2
288
https://www.theculinaryjumble.com/jaffa-cake-sponge-chocolate-orange-cake/
If you like gluten free cakes, you'll love these:
Gluten Free Skillet Cookie (no refined sugar)
Gluten Free Apple Gingerbread Loaf