These spicy tortilla chip coated fish nuggets, cooked from scratch, make a simple family weekday meal and will please even fussy eaters.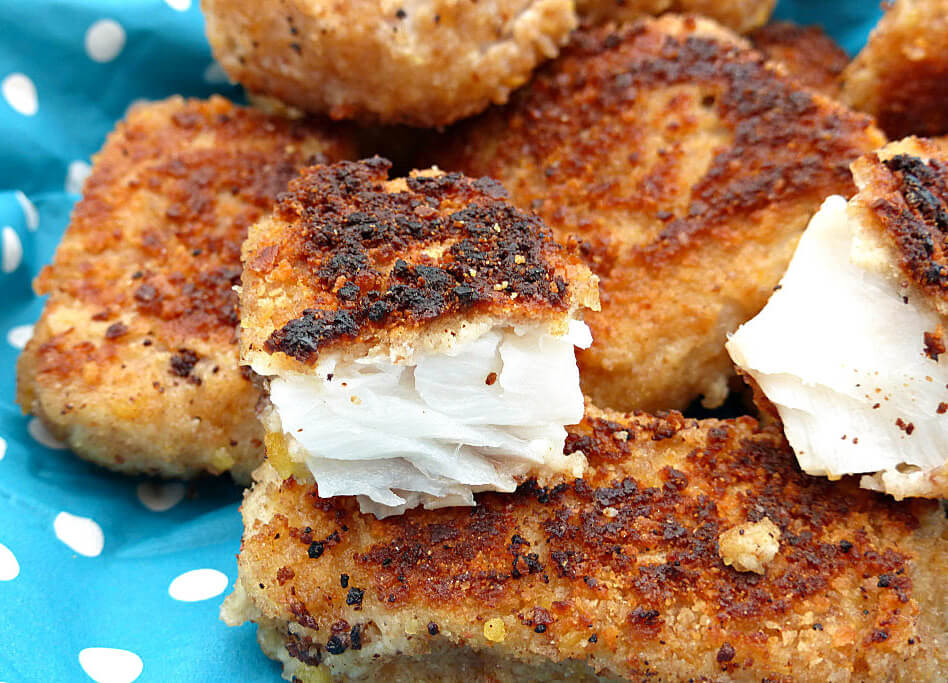 I've mentioned before that we always have a "fry" day on Fridays. This usually involves something my kids consider junk food. However, that doesn't mean they get less than nutritious food, at all. We often have things like these fish nuggets or burgers like my fish burgers and homemade burgers from scratch
Admittedly, I do occasionally fry things (as is the case with these spicy nuggets). However, if you balance that against the fact that these tortilla chip fish nuggets are made from scratch, with fresh breadcrumbs (from home-baked bread), not to mention good-for-you fish, these are the best "junk" food going!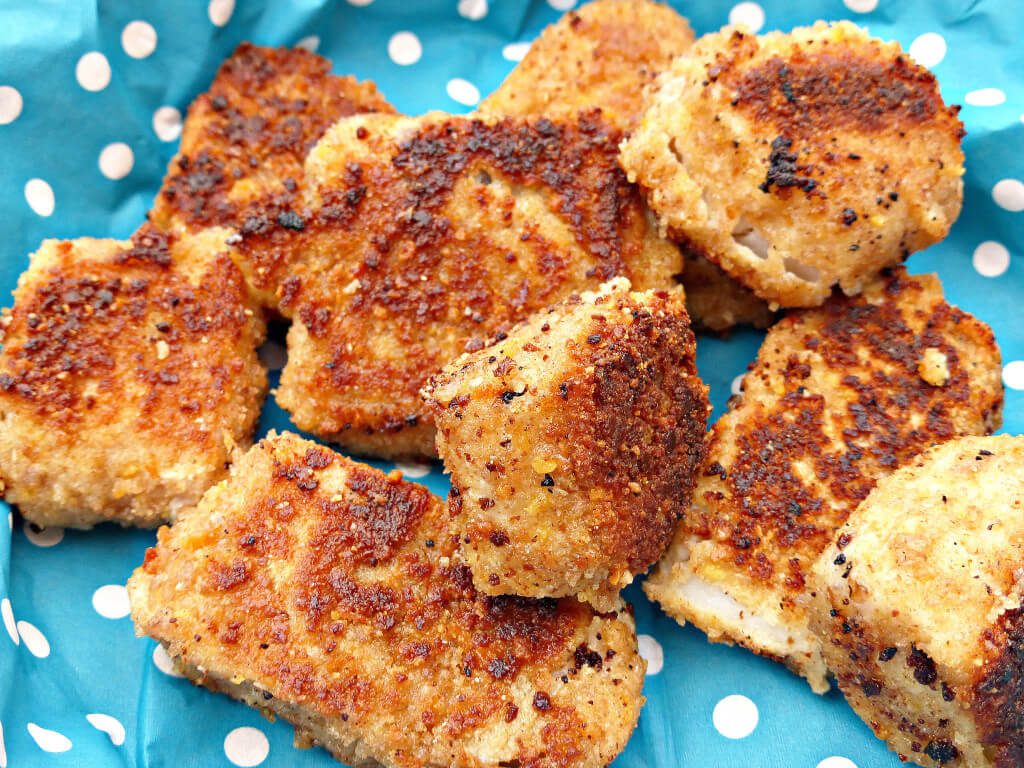 As said, these were fried in a little oil. How you cook these nuggets is up to personal choice. They don't have to be friend and most certainly not deep fried.
Although I come from the land of fish & chips and there really isn't anything that comes close to how amazing a dish it is, I wouldn't want to eat it every day. You could easily bake these tortilla chip fish nuggets or throw them in your Actifry (by the way, are you getting the most out of your Actifry?)
The fish nuggets can be made gluten free if you prefer. Just swap out to gluten free flour. Coconut flour is a great alternative and I used it in my oven baked coconut chicken goujons.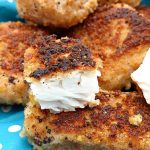 Spicy Tortilla Chip Coated Fish Nuggets (from scratch)
Ingredients
350g

(12oz) cod (or any other fish)

150g

(3 cups) breadcrumbs (I made my own but you could use store-bought)

20g

(1 cup) spicy tortilla chips (crushed)

salt and pepper

(to personal taste)

1

teaspoon

paprika

1/4

teaspoon

cayenne pepper

2

eggs

(beaten)

120g

(1 cup) flour

1

tablespoon

oil

(for frying)
Instructions
Blitz the tortilla chips in a food processor and then add in the breadcrumbs, seasoning and spices and continue until everything is well-combined.

Cut up the fish fillets into medium sized "chunks".

Take three bowls: in one place the prepared breadcrumbs, in the second, beaten eggs, and in the third bowl, place the flour.

One at a time, dip the fish first in the flour, then egg mixture, and finally the breadcrumb mixture. Set on a plate or baking tray.

Fry in a tablespoon of oil until they are nice and golden. Serve immediately with a lovely salad, fries or jacket potatoes!