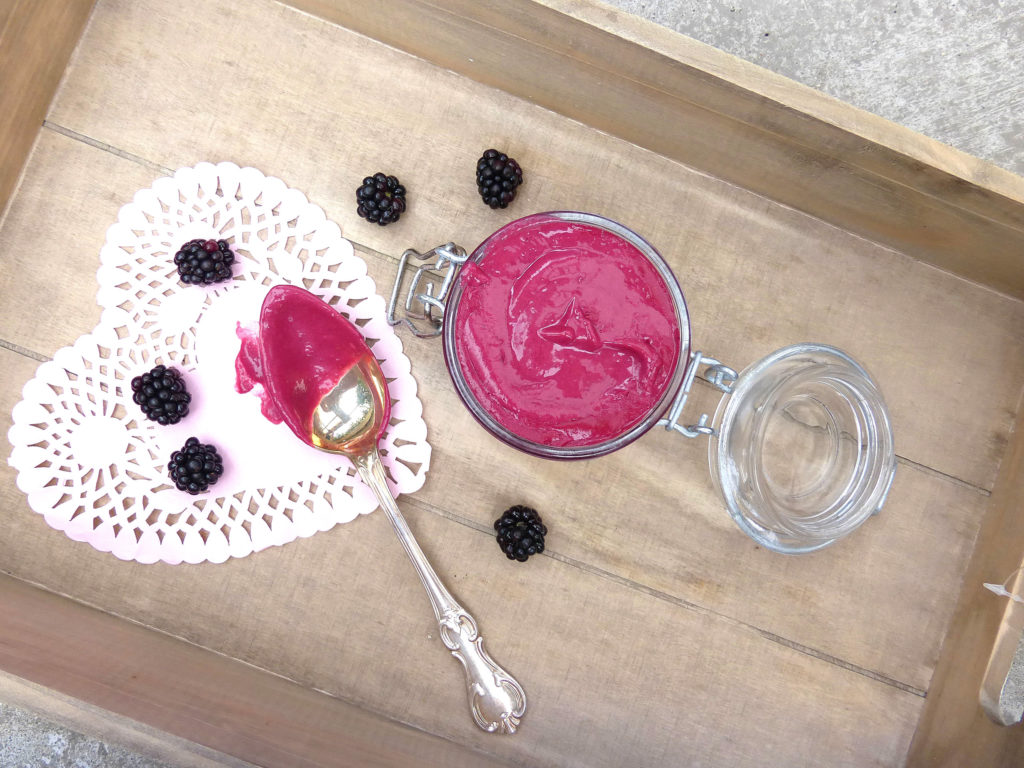 In the UK, where I'm from, they eat a fair bit of curd. It's usually lemon and most often found in a lemon meringue pie.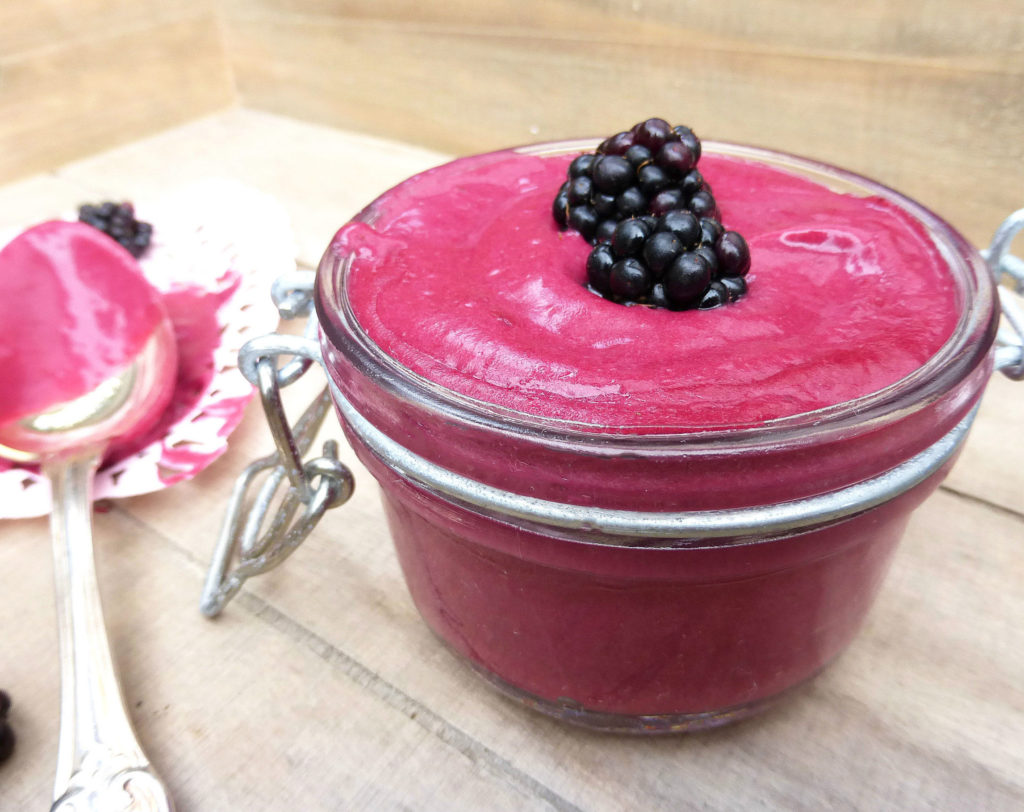 Although I don't really remember eating it, I've always known I didn't like it. Does that makes any sense?
Making my own lemon curd would never have occurred to me. In fact, making curd at all may have escaped me entirely had I not seen a picture of a jar of homemade blueberry curd. The colour was stunning and it had a lovely thick consistency, and I wanted to make my own.
However, when looking for recipes to make my own blackberry curd (I've been very lucky with my brambles this year both in the garden and locally), I was a bit dismayed to see how much sugar and butter they had.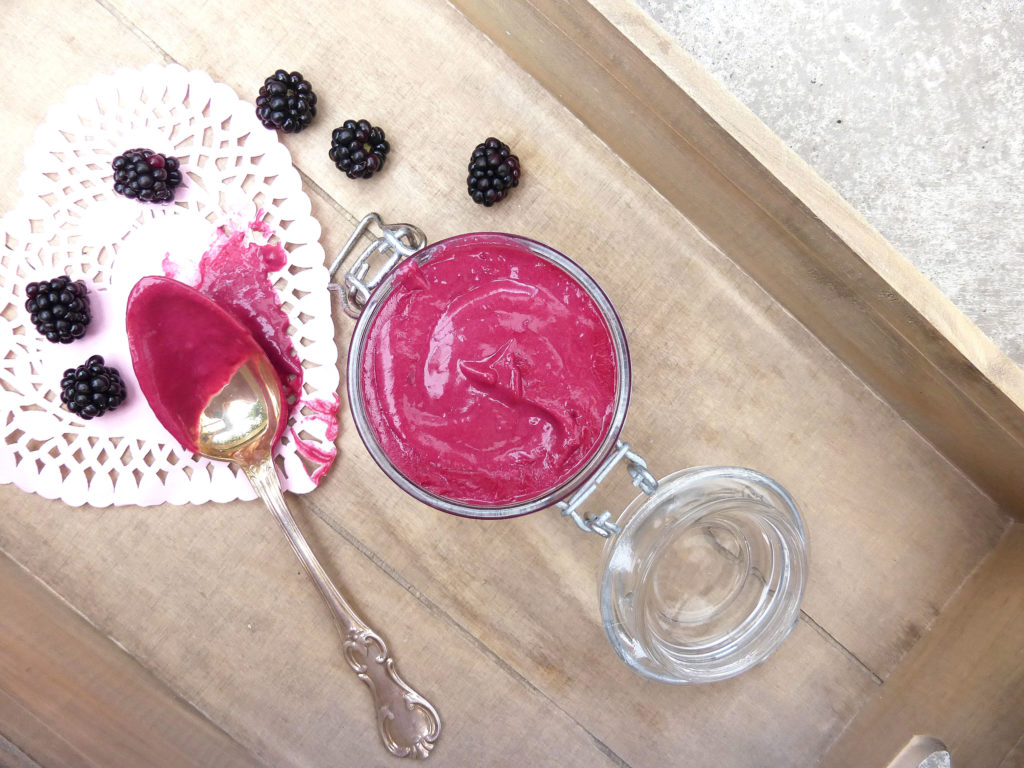 So, I decided to reduce the butter and use honey instead of sugar. I had absolutely no clue what I was doing, or what it would end up like. More importantly, whether it would taste anything like curd is supposed to.
And well, look at the end result. That colour! The berries are such a deep, dark colour I expected the blackberry curd to be the same. However, it turned out a dark pink-purple hue (the colour of the photos hasn't been enhanced, it really was that pretty).
Not only was it so visually pleasing, it tasted divine. I ate my blackberry curd right of the jar with a spoon and the rest went on to make a Pavlova.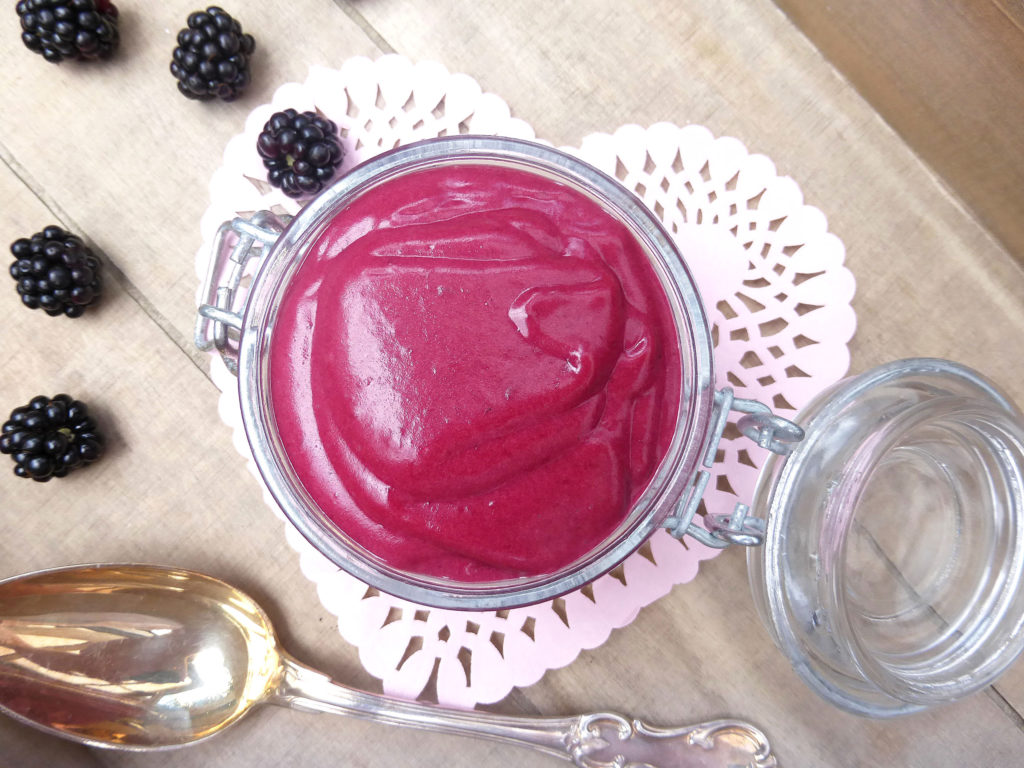 So if you've got tons of berries this year but have no idea what to do with them, I thoroughly recommend blackberry curd. Who knew I would end up being its biggest fan?
Might even try lemon next time.
Homemade Blackberry Curd (no refined sugar and less butter)
---
Ingredients
2 cups (around 200g) blackberries (fresh or frozen)
1 tablespoon water
3 tablespoons honey
3 eggs
3 tablespoons butter
Directions
~ Heat the berries and water for around 10 minutes on a medium heat until the berries soften.
~ Pour berries through a strainer or muslin cloth so that all the juice filters through leaving the seeds behind.
~ Whisk the eggs in a bowl over a pan of gently bubbling water (a Bain Marie) and add the honey and berry juice. Whisk constantly until the mixture starts to thicken.
~ Add the butter one tablespoon at a time, continuing to whisk, adding the next only when the first has melted. Continue to cook the mixture until it has a consistency of thick yoghurt (this should only take a few minutes).
~ Pour into a jar (heat safe), allow to cool and then store in the fridge for up to a week (it won't last that long). Use it in pies, on meringues, or to top pancakes.
7.8.1.2
230
https://www.theculinaryjumble.com/homemade-blackberry-curd-no-refined-sugar-and-less-butter/