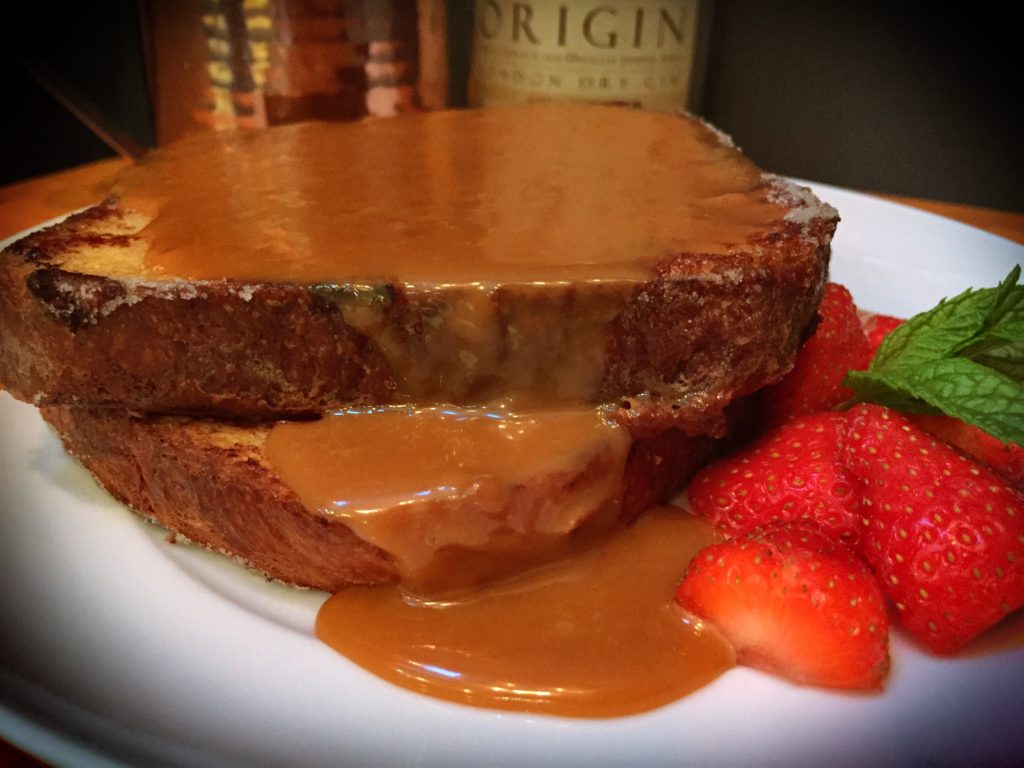 So excited to finally feature my first ever guest post – you are in for a treat! Without further ado, let me hand you over to Gemma:
                                   ~~~~~~~~~~~~~~~~~~~~~~~~~~~~~~~~~~~~~~~~~~~~~~~~~~~~~~~~~~~~~~~~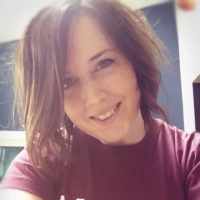 Hello you lot! My name is Gemma, I'm a married Mum of 3 boys and I write a blog called, Life is Knutts. It's a lighthearted blog about the ups and downs of family life, written day to day as things happen. My blog tale highlights are probably the stories involving my toddler destroying our house and my sanity, as well as a tale about encountering a lady on my walk to school doing a poo down an alleyway. Delightful I know…read it after you've eaten.
I also love to bake, so I share recipes every now and then, and it's been known for me to drink a little bit of Gin…shhhhh. It's our little secret 😉
I don't preach, I don't claim to know it all (or anything actually) and I write to make people laugh, if not with me, then at me. Either way is fine.
Thanks to Tracy for letting me appear on her brilliant blog and I hope you enjoy the recipe!
Gem.x
Come check out my blog at http://lifeisknutts.com/
Do you ever get stuck for a last minute pudding when you have unexpected guests or family over? I do all the time and my 'store cupboard' is often sadly lacking the ingredients to make certain recipes I see. It's basically made up of half eaten packets of custard creams, stale bread and easter eggs at the moment…
If you find yourself in this quandary, this recipe is for you! It's super simple, the perfect sweet fix to finish a meal, and it also looks and tastes pretty delicious!
Consisting of soft and crispy French toast which has been soaked in a boozy custard, oozing salted caramel sauce and fresh fruit, this pudding is quick and easy to make – and it also makes use of that stale bread that's knocking about in the cupboard!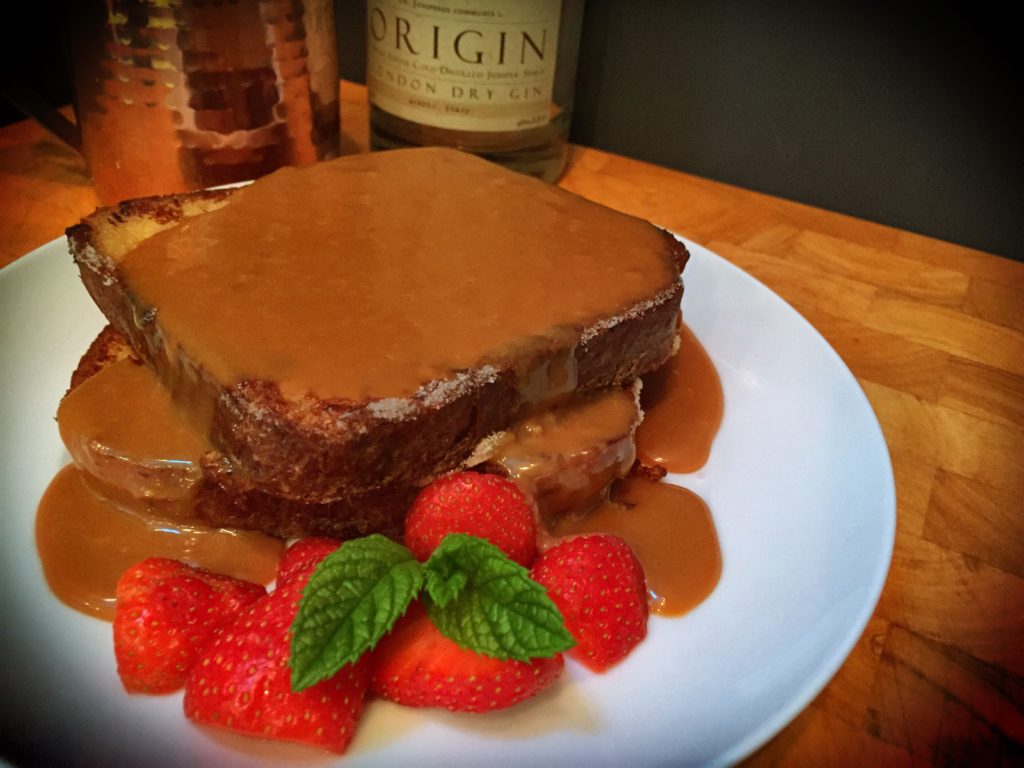 INGREDIENTS
3 eggs
6 large slices of bread – I used Brioche as I find this holds better after soaking and I had some to use up. It's also a bit richer and makes for a more decadent pudding. That said, any bread will work though! (this recipe serves 6, so 1 slice per person in this instance)
2 tablespoons of granulated sugar (plus more for sprinkling)
25ml of your favourite alcoholic drink such as Rum, Whiskey, Malibu, Baileys (if you're making this for kids to eat, just leave this part out, it is equally as delicious without the alcohol)
½ cup of milk
Unsalted Butter for frying
1 tin of Carnation Caramel (or any other thick, caramel sauce you can buy and leave in your store cupboard)
2 teaspoons of Sea salt flakes
Strawberries (or any other berries that you have lying about)
Ice Cream to serve (optional)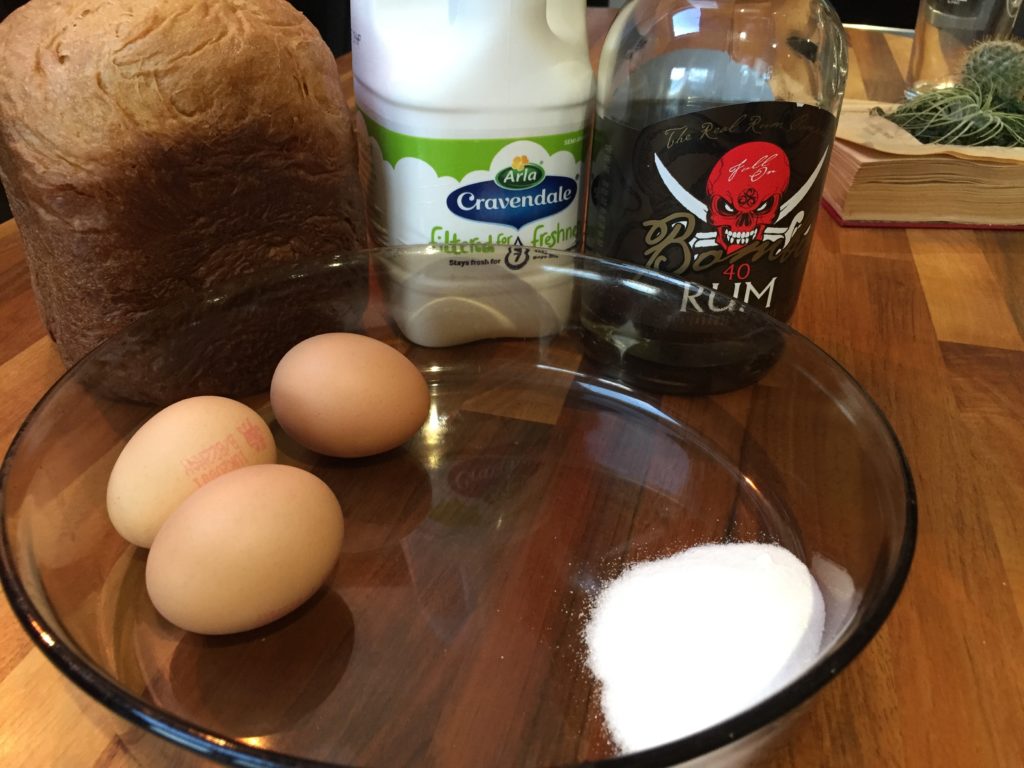 DIRECTIONS
~ Preheat the oven to 200°c.
~ First make the custard bread dip. Break the eggs into a dish large enough for a bread slice to fit into.
~ Add the 2 tablespoons of sugar, milk and alcohol and whisk really well.
~ Place a frying pan (a good non-stick pan is essential for this) on the hob and heat it until very hot. Add a knob of butter, it should sizzle immediately.
~ Dip your first slice of bread in the custard mixture and turn over to coat the other side – do not leave any longer than for 5 seconds each side.
~ Place the bread in the frying pan and cook for 40 seconds or until golden. Turn over and do the same to the other side. Place the cooked French toast in a baking tray and sprinkle with extra, granulated sugar. Repeat this step for the remaining slices of bread.
~ Once all the bread slices are cooked, place the baking tray in the oven so the bread can cook through and also stay warm while you make the sauce.
~ To make the sauce, spoon the contents of your caramel sauce into a saucepan. Heat gently, until runny, and then add the salt. You may want to start off cautious with the salt and taste as you add it – it's not always everyone's cup of tea but I love salted caramel and 2 teaspoons is my optimum amount. Once the sauce is warmed, turn the heat off.
~ Remove the French toast from the oven and place a slice on each plate. Drizzle a little caramel sauce over the top and serve with your berries and a dollop of ice cream if you fancy it. Serve the extra caramel sauce in a jug so guests can help themselves to more. Enjoy!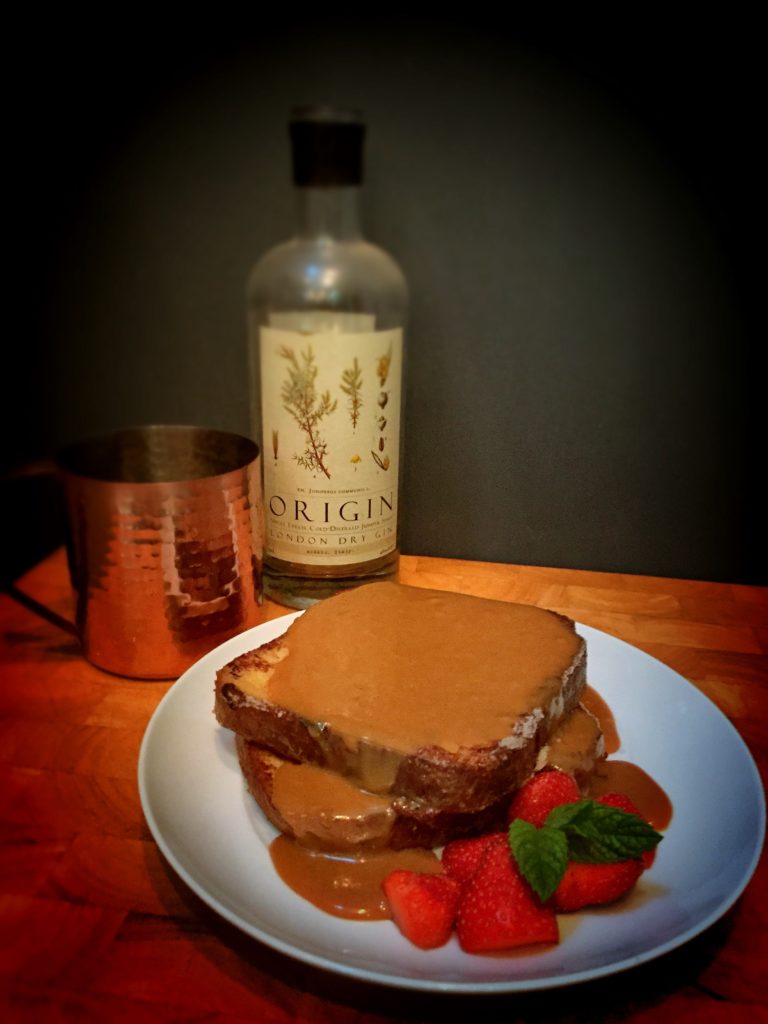 ~~~~~~~~~~~~~~~~~~~~~~~~~~~~~~~~~~~~~~~~~~~~~~~~~~~~~~~~~~~~~~~~~~~~~~~~~~~
I can't wait to try Gemma's recipe! If you liked it (or are intrigued to read more of her hilarious anecdotes on life) – head over to her blog or check out the other places you can find her!
My blog: http://lifeisknutts.com
Facebook: http://www.facebook.com/lifeisknutts
Twitter: http://www.twitter.com/lifeisknutts
Instagram: http://instagram.com/lifeisknutts