These Greek yoghurt pots with mixed berry sauce are a quick, healthy dessert.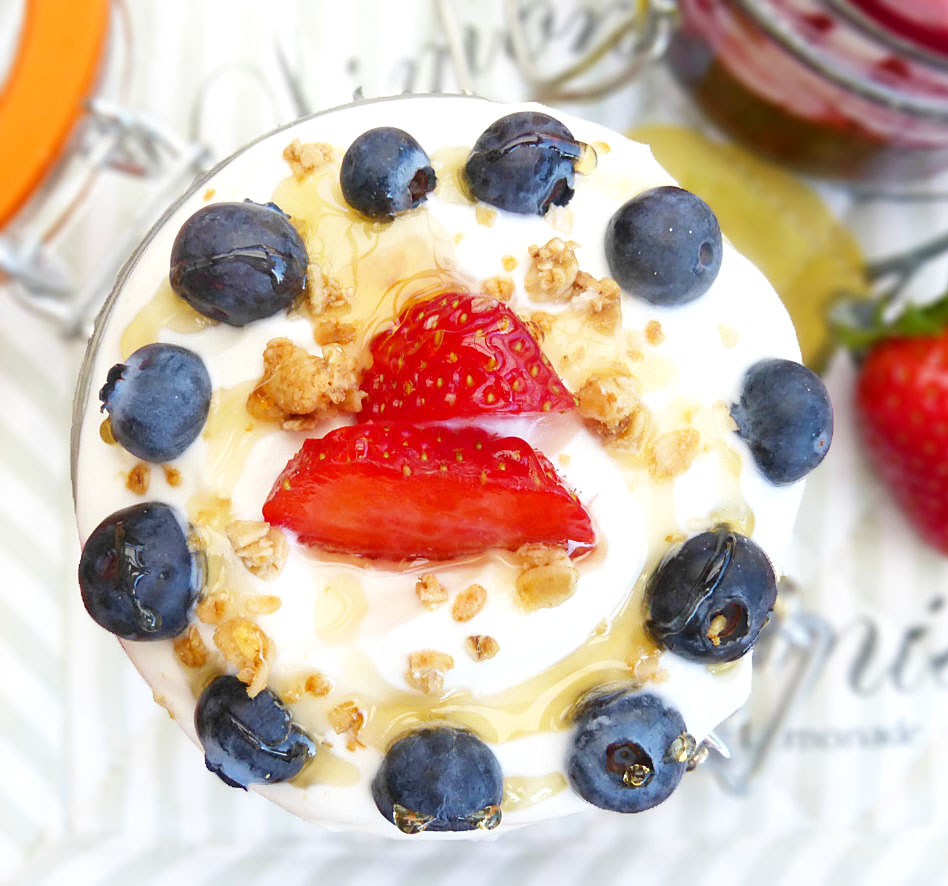 This is another of my recipes where I feel almost embarrassed to even call it a recipe. However, I often find easy recipes that make me think "why didn't I think of that…" and it looks so pretty and summery (I know, not there yet but the weather here in Sweden has been beautiful and it feels like summer already), so here it is!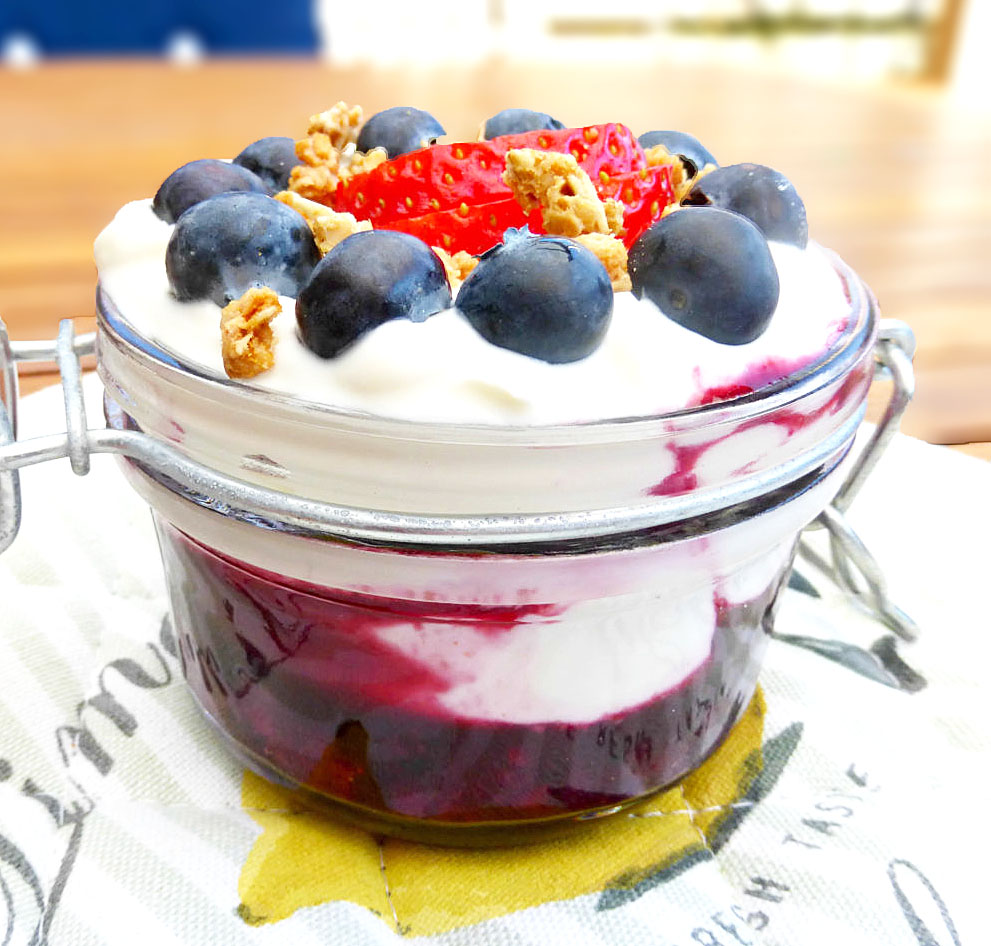 It is so, so simple and made with ingredients you have probably got in your fridge (especially now the weather is warming up).
I've seen the idea of using little individual pots for desserts splashed all over food blogs but was particularly inspired by Jane's Patisserie's Lemon Cheesecakes and when I found some cute little pots the other day, I knew I had to buy them.
The ingredients below makes two large individual portions, but I shared my two between the four of us and it was enough.
Greek Yoghurt Pots with Homemade Mixed Berry Sauce
---
Ingredients
Around 300-400g (3-4 cups) frozen fruit (it doesn't have to be exact)
2 tablespoons honey
2 tablespoons water
Greek yoghurt (enough to fill your pots)

Topping:

Fresh fruit (I used berries)
2 tablespoons honey
Granola/nuts for sprinkling (optional)
Directions

~ Place the frozen fruit in a pan with the honey and water and let bubble for around 15-20 minutes until it is nice and thick. Set to one side and allow to cool completely.

~ When the jam is cold, pour it into the pots, until it fills around a quarter of the jar. Spoon in the Greek yoghurt until it almost reaches the top (you could add sugar/icing sugar to the yoghurt if you wanted, but it really isn't necessary). You will find that the fruit mixture pushes up over the yoghurt in some places but this creates the beautiful swirly affect you can see in mine.

~ Decorate the top with fresh fruit and sprinkle a little granola or nuts on top (if you like) and then drizzle with honey. Told you it was simple! Enjoy!

7.8.1.2

190

https://www.theculinaryjumble.com/greek-yoghurt-and-mixed-berry-pots/

The Culinary Jumble