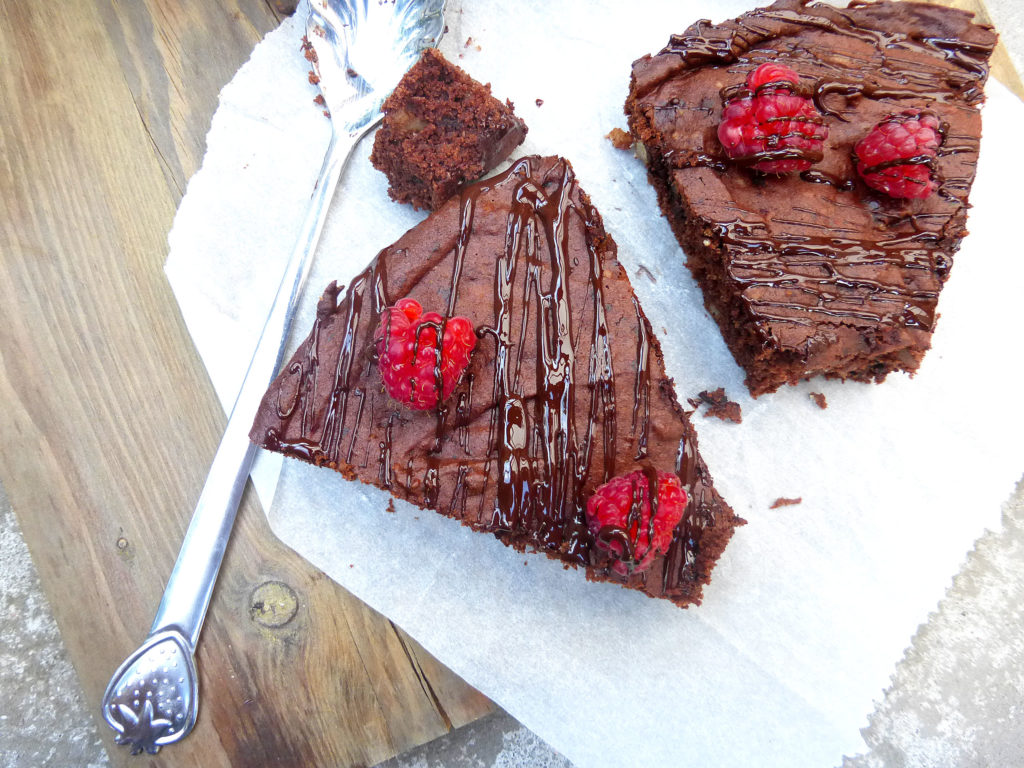 A gluten free cookie feels a welcome break from all things saffron and Christmas. But not just any cookie; no, this one is made in a skillet.

As well as being gluten free, it has no refined sugar (dates and honey provide the sweetness) and has less fat. Kind of like having your cookie and eating it too, eh?
Walnuts and chunks of dark chocolate provide an additional touch of pizazz. As does the smattering of home-grown raspberries and drizzle of yet more dark chocolate, turning this into anything but a boring, run of the mill cookie.
Like many gluten free recipes, it's important to point out that this skillet cookie is a little drier and crumblier than traditional cookies. Not having gluten means that the ingredients are unable to hold together as well.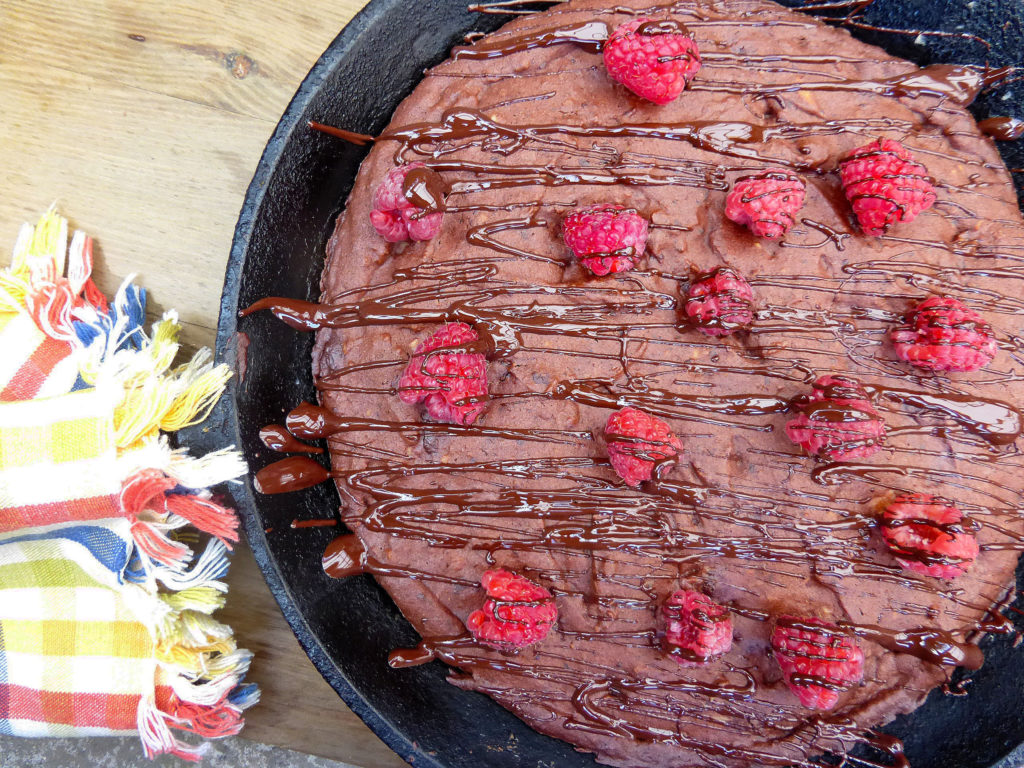 The cookie is enough for 4-6 people and if you feel like making it a tad naughtier, serve with a dollop of ice-cream.
Gluten Free Skillet Cookie (no refined sugar)
---
Ingredients
100g (5/8 cup) dates
30g (2 tablespoons) butter (softened)
1 tablespoon honey
2 eggs
50g (1/4 cup + 2 tablespoons) sorghum flour
1/2 teaspoon baking powder
1/2 teaspoon vanilla sugar
30g (1/4 cup) cocoa
1 tablespoon milk (any)
20g (3 tablespoons) walnuts (chopped)
20g good quality chocolate (chopped)

Toppings:

10g dark chocolate
Handful of raspberries (optional)
Directions
~ Pre-heat the oven to 350ºF (175ºC) and grease a 6" cast iron or oven-proof skillet.
~ Blitz the dates in a food processor until they become a thick paste, then beat in the butter. Add the honey and mix until combined, then finally, beat in one egg at a time.
~ Add the dry ingredients and on a slow speed, mix just until everything is evenly incorporated. If the batter is very thick, add one tablespoon of milk just to loosen it. Lastly, throw in the chocolate and walnuts.
~ Pour batter into the prepared skillet, level the top and bake for around 25-30 minutes. Remove from the oven and allow to cool for a while. Melt the chocolate then drizzle over. Top with raspberries when the cookie has cooled completely. Slice up, pop a touch of ice-cream on top if you like and enjoy!
7.8.1.2
219
https://www.theculinaryjumble.com/gluten-free-skillet-cookie-no-refined-sugar/